Found: A 400-Year-Old Skeleton, Buried in a Swedish Basement
The remains may be from the Kalmar War between Denmark-Norway and Sweden.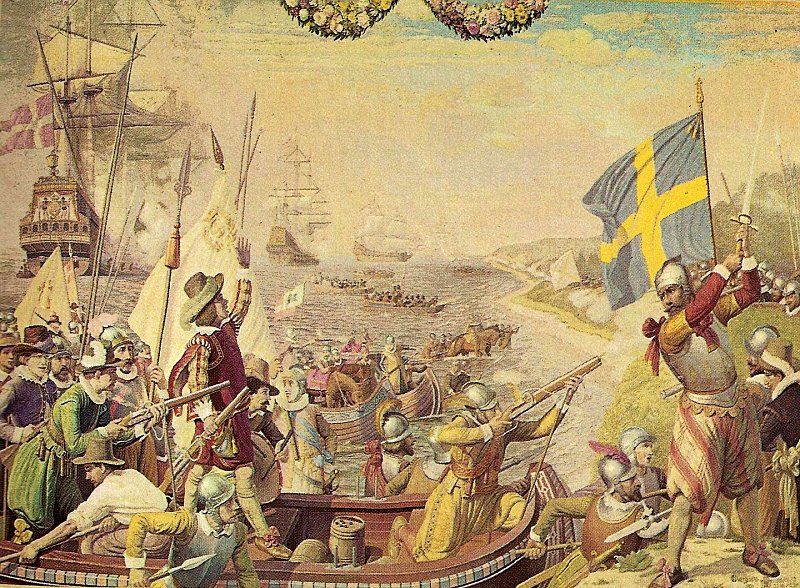 Finding human skeletal remains in a building's basement would be a unsettling experience, to say the least. However, when your town played host to a conflict dating back to the 17th century, it's not uncommon for a bone, or two, or several, to reemerge from their last stand.
During renovation work on the Appeltofftska building in the Swedish city of Kalmar, workers uncovered the remains in the building's basement. Though they have yet to undergo a thorough analysis, the bones are presumed to be from the Kalmar War, a two-year long conflict between what was then known as Denmark-Norway and Sweden.
When Swedish King Charles IX claimed the strategic trade region Finnmark for his own, King Christian IV of Denmark and Norway would not be denied his fish, furs, and access to the Baltic Sea. So, he decided to go to war. After two years of battling, the war ended with the Treaty of Knäred and Sweden recognized Denmark-Norway's sovereignty over Finnmark.
As Newsweek notes, most of the fighting took place in Kalmar itself and several skeletons have been discovered previously in the city. In 2013, while working near a beach in Kalmar, workers found a skeleton from the same war just 20 centimeters below the sand. This sort of thing happens frequently enough that Jenny Sundström, a local curator, told the local publication Barometern (as reported by The Local Sweden), "it's not a huge surprise that another one turns up." So while stumbling upon such a find might seem startling at first, in the case of Kalmar, it's also an important part of local history.