Found: A Plesiosaur, Antarctica's Oldest Animal Fossil
The fossil record of the southern continent has much to offer.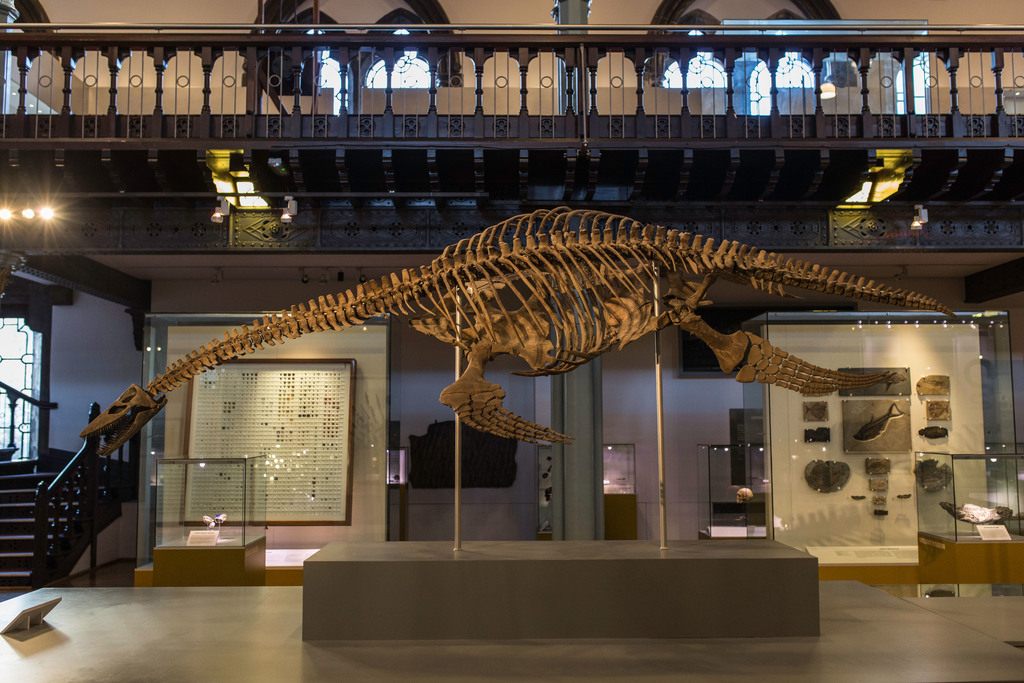 Paleontologists from Argentina's National Scientific and Technical Research Council were working at the northernmost tip of Antarctica when they stumbled onto something unexpected—the bones of a prehistoric giant known as plesiosaur. These long-necked marine reptiles arose during the late Triassic, some 200 million years ago, and diffused widely during the Jurassic, 150 million years ago.
"At this site, you can find a great diversity of fish, ammonites, some bivalves, but we did not expect to find such an ancient plesiosaur," paleontologist Soledad Cavalli said in a press release. The marine predators could reach up to 55 feet in length, with four long flippers they used to almost fly through the water efficiently.
Plesiosaur bones are amongst the first prehistoric reptile fossils that were identified by scientists, with illustrations going as far back to the 15th century. But it wasn't until the 1800s that they became known to the wider public, thanks to the illustrations of Thomas Hawkins, a British fossil collector who viewed them as monsters that inhabited a dark, mysterious, pre–Adam and Eve world. His plesiosaur collection was eventually donated to the Natural History Museum in London.
"The discovery is pretty extraordinary because the rock types at the site weren't thought conducive to the preservation of bones, like the vertebrae of this marine reptile," said Cavalli. The creature is now the oldest known animal fossil on the continent—though there's a lot more of it to explore.