A Hacker From South Africa Rescued the First NASA Computer in Space
The 1966 Apollo Guidance Computer paved the way for the moon landing—and then sat in a scrap heap for decades.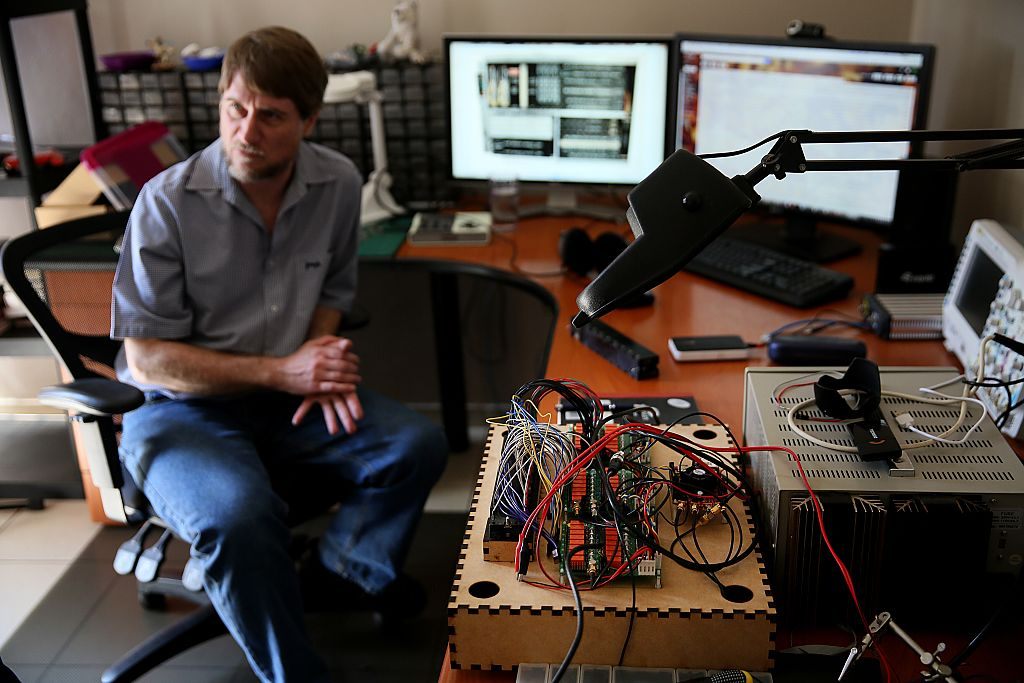 The Guidance and Navigation Control computer launched on 1966's Apollo-Saturn 202 mission, was the first of its kind. It successfully led a rocket in and out of suborbit, paving the way for the mission to the Moon. After that kind of pioneering adventure, you might expect this metal explorer to be safely ensconced in a museum somewhere.
But until very recently, it wasn't. Instead, it was languishing in obscurity—first in a scrap heap, then in storage in Houston. It was rescued by a self-described "perpetual hacker" from Tshwane, South Africa named Francois Rautenbach, who not only identified, verified, and fixed up the computer, but also recovered the software used during the AS-202 launch, reported Gadget.co.za.
The Apollo-Saturn 202 mission, or AS-202, was an unmanned suborbital flight, meant to test the equipment that would be used in the upcoming Apollo mission. It was launched from Cape Canaveral on August 25, 1966. After running through some tests up in the sky, it splashed down in the Pacific, where it was rescued by an aircraft carrier, according to NASA.
But what happened after that? Rautenbach says that even as this hardware and software inspired future missions, the stuff itself—the circuits, the modules—ended up in a trash pile, surrounded by junk. The whole heap was then sold at a scrap metal auction to a man in Houston, who wishes to remain anonymous.
Rautenbach had become interested in the Apollo Guidance Computer (AGC) after reading up on it challenged his own assumptions. "Most of us grew up with the fallacy that the AGC was less powerful than a basic programmable calculator," he told Gadget.co.za. "I discovered that this was far from the truth, and that the AGC was in fact a very powerful and capable computer." He began befriending AGC experts around the world—and soon heard from that Houston computer prospector, who had combed through his scrap pile and found historical gold.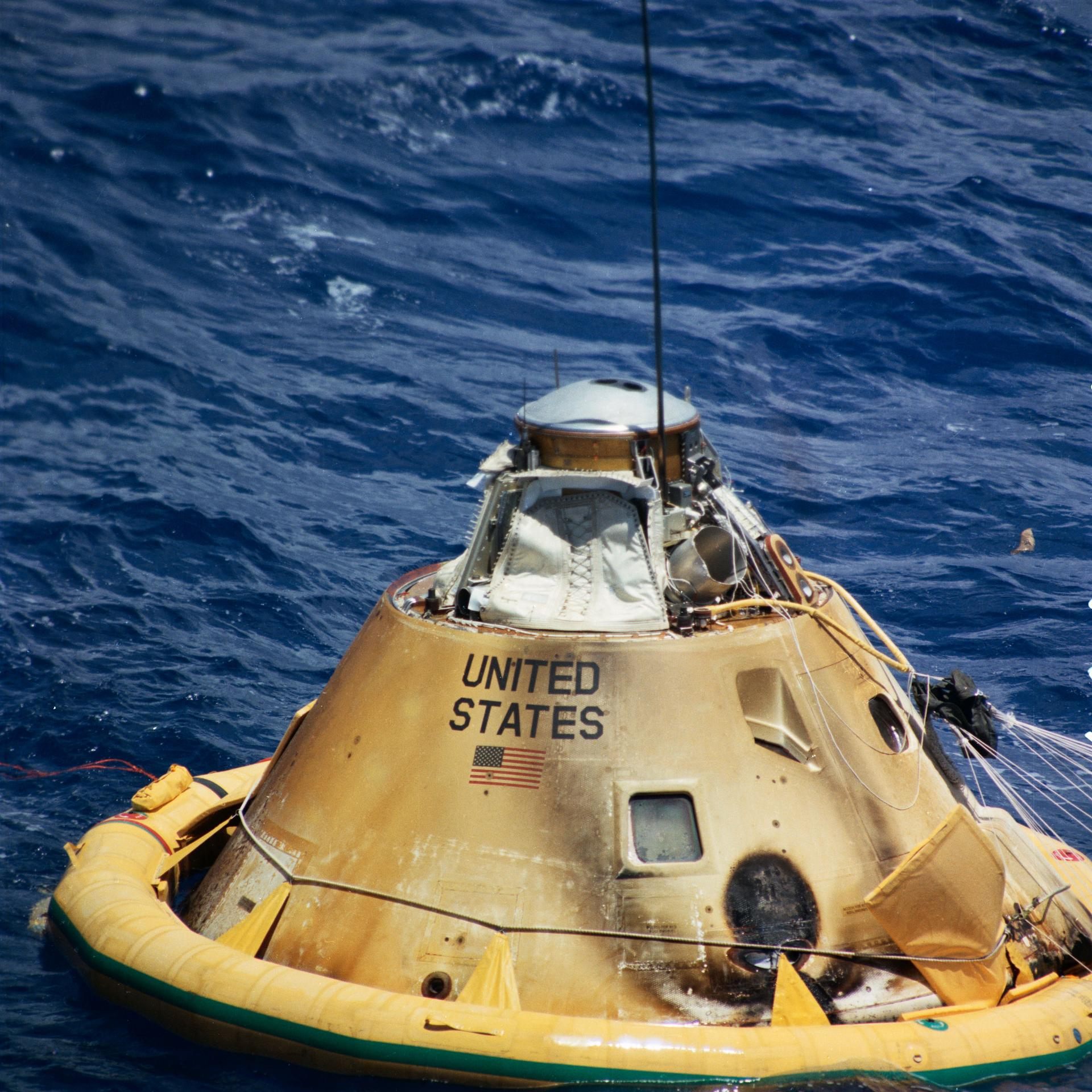 "[This man] started selling stuff on eBay and one day got a visit from the FBI wanting to know where he got it," Rautenbach said. "He was able to find the original invoice and showed it to them and they went away. But it scared him and he didn't want to tell anyone else in the USA what he had."
But he would tell Rautenbach, who traveled from Tshwane to Houston last year to play with the groundbreaking computer. He then had the memory modules shipped back to his workshop in South Africa, so that he could extract and rebuild the software. In 2016, Rautenbach posted his findings online, set up like "unboxing" videos—but for historic tech, not brand new gizmos. (You can see them on his Youtube page.)
Thanks to Rautenbach, the computer itself is now in the collection of the Computer History Museum in Mountain View, California.* No word yet on what has happened to the software modules, but watching Rautenbach play with them is its own kind of honor.
"This was the first computer to use integrated circuits, or microchips," he says in the first video, after bringing one of the modules, which look like thick black bars, close to the camera to reveal a NASA serial number. "It was the first computer in space. This is the real stuff."
* Correction: This story was updated on October 18, 2018, to reflect that the computer is in the collection of the Computer History Museum, and not the USS Hornet Museum Ship, and to include new images and minor edits.