Thousands Leave Norwegian Church as Online Registration Backfires
15,035 people have "unsubscribed" from the church since Monday.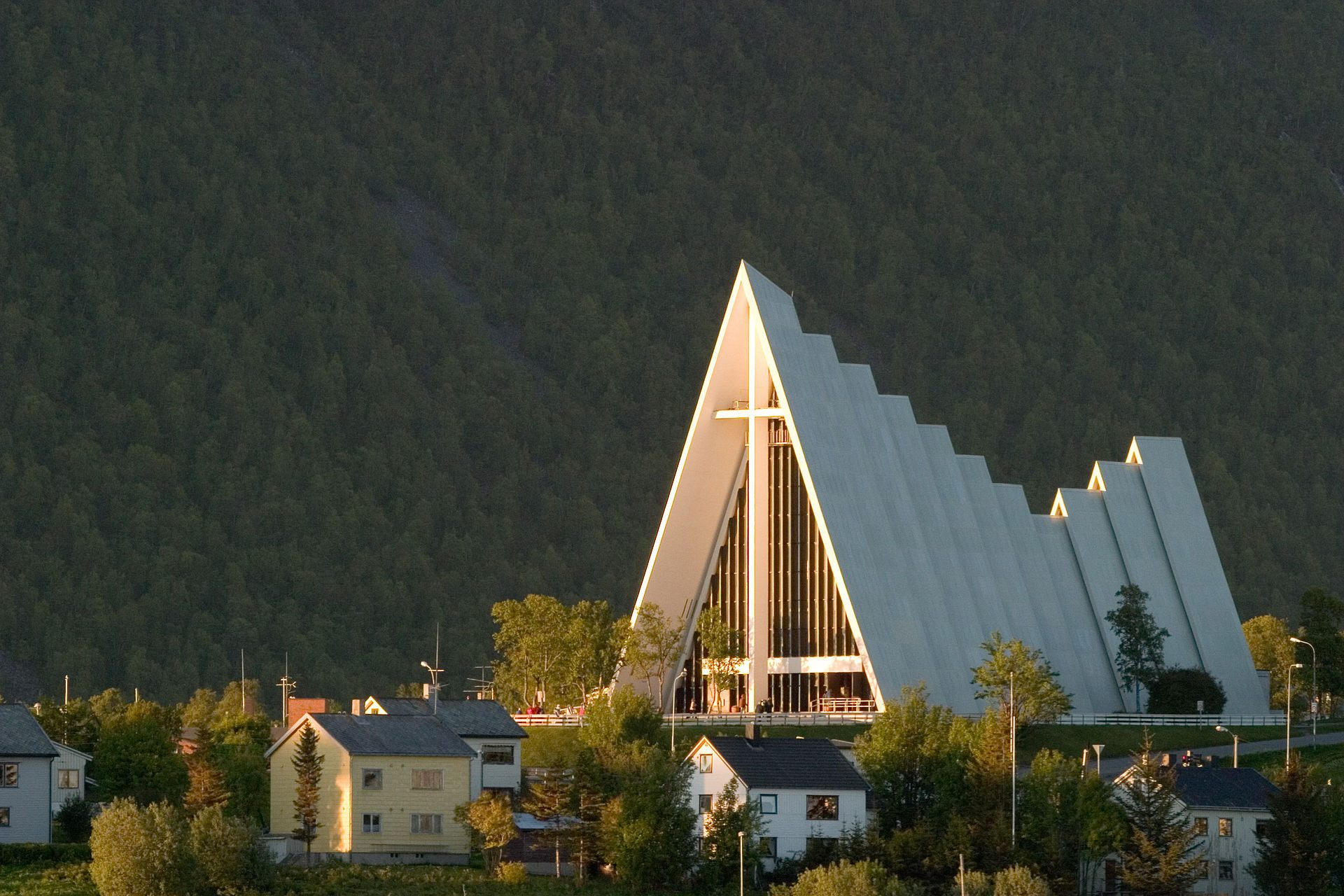 The "Arctic Cathedral" in Tromsø, Norway—one of the many churches that about 15,035 people will no longer be attending. (Photo: Henrik/CC BY-SA 3.0)
The internet makes everything easier. Sit down at your computer for half an hour, and you can pay your bills, order dinner—and, now, leave the Lutheran Church of Norway, all in just a few clicks.
As Agence France-Presse reports, the Church's recent attempt to help people keep track of their religious status online has resulted in a "one-click exodus," as thousands of former Lutherans click "unsubscribe" on their faith.
Until 2012, Lutheranism was Norway's official religion, and the state has been bugging the church to clean up their messy records for years. To enable this, the church set up a website last Monday to help people check their enrollment status or to sign up.
But they also provided the option to unenroll—which proved far and away the most popular feature. According to the church's website, the first day the page was up, 10,854 people clicked the let-me-out button. By Friday, that number had climbed to 15,035. (About 550 people opted in instead, leaving the Church with a net loss of around 14,500 people.)
Poll data shows that fewer and fewer Norwegians consider themselves Christian, and the church wasn't surprised by the mass exit. As spokesperson Kristin Gunleiksrud said in a statement, "No one should be a member against his will."
Update, 8/22: In 2012, the Lutheran Church separated from the state, and Norway no longer has an official state religion. The article has been corrected to reflect this. Thanks to Malin Abrahamsen for the correction and we regret the error. 
Every day, we track down a fleeting wonder—something amazing that's only happening right now. Have a tip for us? Tell us about it! Send your temporary miracles to cara@atlasobscura.com.