Found: Samuel Taylor Coleridge's Coffin in a Wine Cellar
The poet's remains were rediscovered in London earlier this week.
Everyone knew that Samuel Taylor Coleridge was buried in St. Michael's Church in Highgate, London. There was even a stone set in the church floor, engraved with the epitaph that Coleridge had written for himself. But no one was quite sure where exactly the influential poet and thinker's body was actually placed.
Intrigued, retired parishioner Drew Clode recently went on a hunt for the poet's remains in the church's crypt. Appropriately, he found Coleridge's coffin behind a brick wall inside what had once been a wine cellar. Four more coffins accompany Coleridge's: that of his wife, his daughter, his son-in-law, and his grandson.
The church stands on what once had been a mansion, Clode says, whose wine cellar was built in 1694. When Coleridge died in 1834, he was interred at the local Highgate School for more than a century.* By 1961, Highgate School could no longer house the coffins of Coleridge and his family, and so they were transferred with pomp to St. Michael's crypt. Over the years, however, knowledge of the reinterment and the crypt degenerated. "The crypt is an absolute ruin," Clode says.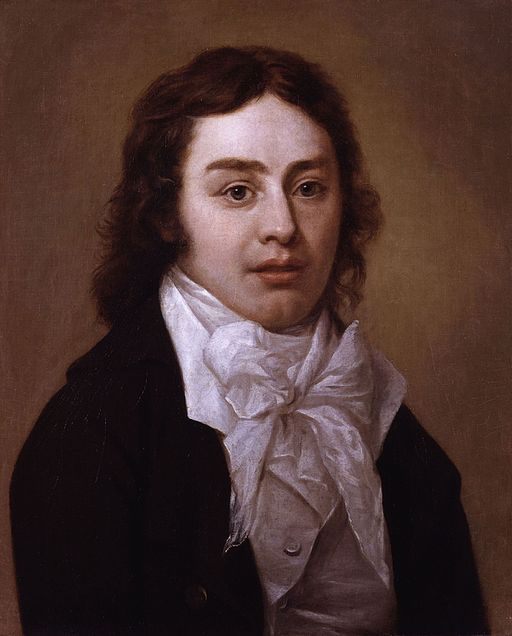 As a great admirer of Coleridge, Clode feels like that's a shame. Many people are familiar with Coleridge—and works of his such as "Kubla Khan" and "The Rhyme of the Ancient Mariner"—from high school and college English classes. Clode, meanwhile, speaks of him as Britain's only poet-philosopher.
Coleridge's life was quite difficult, and his epitaph reflects that. Coleridge was often ill and suffered from depression, so he self-medicated with alcohol and laudanum, a tincture of opium. He believed that taking laudanum made his poems, which often dealt with the demonic and supernatural, more creative. The famous stanzas of "Kubla Khan" likely came to him in an opium dream. His epitaph, visible on the marking stone, is suitably thrilling: Coleridge asked passersby to pray that he who "Found death in life, may here find life in death!"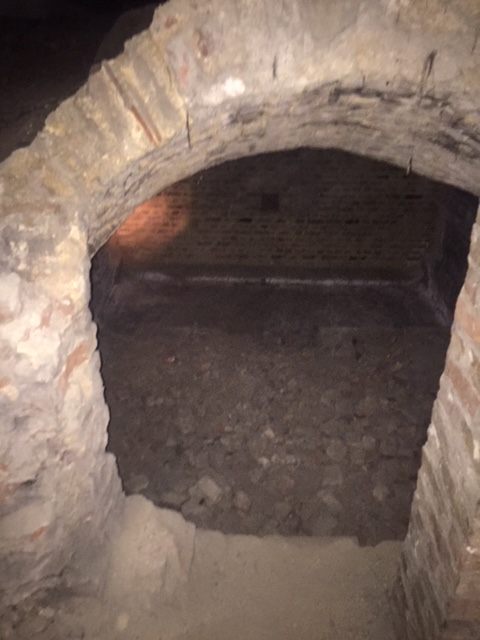 Clode says that rediscovering Coleridge's resting place was "quite gothic." He searched in the dark for clues and walked on a rubble-covered floor. But by peering through an air vent below where Coleridge's commemorative stone was set, he and church warden Adam West picked out the shapes of three to five coffins.
Now, the rediscovery is being put to use. On June 2, St. Michael's is hosting Coleridge Day to raise money for a crypt refurbishment. The church's goal is to "refurbish the entire area both as a fitting tribute to the man and his place in Highgates." Several of Coleridge's descendants will also be present. Richard Coleridge commented to the Guardian that the Coleridge family was supportive of the effort, even though the Romantic poet's remains lying in a hidden wine cellar could be considered poetically apt.
*Correction: This post previously stated that Coleridge was interred at Highgate School for two centuries. He was interred there for more than a century, but fewer than two.
Gastro Obscura covers the world's most wondrous food and drink.
Sign up for our email, delivered twice a week.