Africa's Only Caviar Comes From a Lake in the Highlands of Madagascar
Three French entrepreneurs want to put the island-nation on the luxury food map.
One of the rarest, most luxurious crops in Madagascar is isolated in one artificial lake deep in the country's highlands. Located about 40 miles from the capital, Antananarivo, and home to a burgeoning community of farmed sturgeon, the picturesque Lake Mantasoa has become Africa's first and only source of caviar.
The farm, called Rova Caviar Madagascar, is the brainchild of three French entrepreneurs: Delphyne and Christophe Dabezies and their partner, Alexandre Guerrier, according to Agence France-Presse. Rova joins a growing number of sustainable caviar farms that have emerged in response to shrinking wild populations and the 2006 ban on worldwide trade in wild caviar, according to New Scientist.
In 2013 Rova's first batch of fertilized sturgeon eggs imported from Russia hatched in a special nursery facility by the lake, according to the company site. But because sturgeon take years to mature Rova didn't sell its first crop of caviar until June 2017.
Rova farms five varieties of sturgeon, each of which produces a distinct kind of caviar. That first batch came from the commonly farmed Siberian sturgeon, which can mature in just five years—relatively fast for a sturgeon. By comparison, most species of the fish take anywhere from eight to 20 years to produce eggs. Rova also farms Russian sturgeon, Beluga sturgeon, bare-bellied sturgeon, and Persicus sturgeon, though none of these species will mature for several more years.
When the fry grow to a quarter of an ounce at the Mantasoa farm, they're moved from the hatchery building to nearby freshwater ponds. When they reach one pound, they're moved again, this time to one of 30 cages in the lake itself.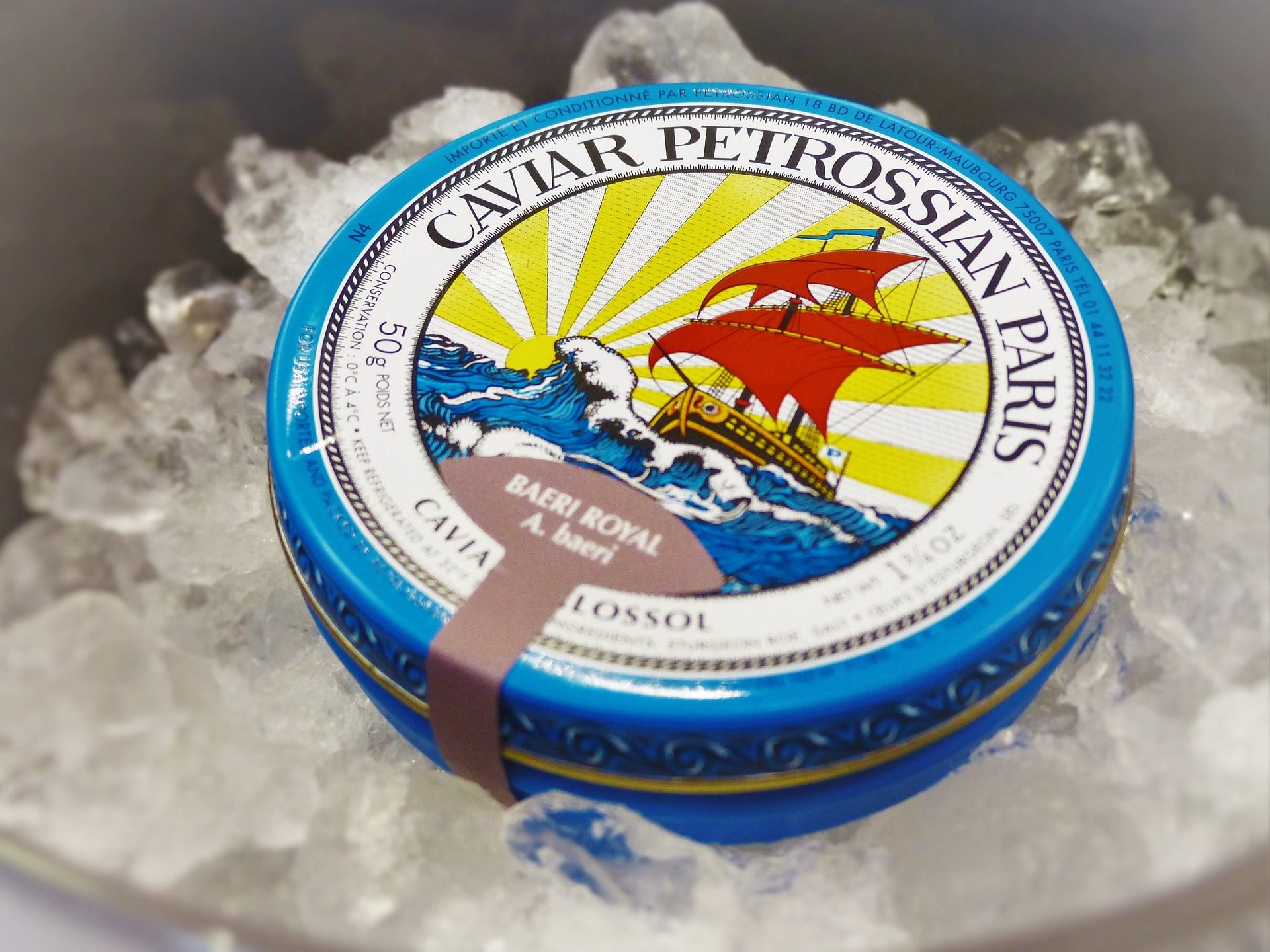 Madagascar has yet to make a splash in the global caviar market, which is dominated by China, Italy, and France. But Mantasoa caviar is enticingly affordable, at just $144 for 100 grams. By comparison, Calvisius Caviar, one of the leading Italian caviar companies, sells 100 grams of Siberian caviar for $250; its most expensive caviar, Beluga, runs around $570 for 100 grams.
Much of Rova's first crop was sold to luxury shops and restaurants on Madagascar and the neighboring islands of Mauritius, Seychelles, and Reunion, AFP reports.
Madagascar, an extraordinarily biodiverse island-nation, may seem like an unusual place to import new species. But as a lake-bound fish, the sturgeon do not pose a threat to the surrounding terrestrial ecosystems. And the human-made Lake Mantasoa is filled only by rainwater, so there's no way for the sturgeon to escape into a natural freshwater system.
"Madagascar has an exceptional environment that produces rare crops such as cocoa, vanilla, organic shrimp, and lychees," Delphyne Dabezies told AFP. "We thought we could add caviar."
Elsewhere in the world, the lucrative market for caviar continues to threaten wild populations of sturgeon, according to a new report published in February by TRAFFIC, a nonprofit that monitors wildlife trade. The International Union for Conservation of Nature (IUCN) classifies 16 of the world's 27 sturgeon species as critically endangered. Many are threatened by illegal poaching.
To help preserve their crop's wild counterparts, some caviar farms, such as the Florida-based Sturgeon Aquafarms, release farm-fertilized eggs into the wild to help bolster endangered populations.
"A lot of people laughed at us," Dabezies told AFP. "But we took the time to prove that this is serious."
Gastro Obscura covers the world's most wondrous food and drink.
Sign up for our email, delivered twice a week.