In Sydney, a Cafe Serving Aboriginal Food Brings Comfort and Challenges
Nyoka Hrabinsky, an Aboriginal ethnobotanist, is turning "bush tucker" into brunch.
For Nyoka Hrabinsky, growing up in Queensland, Australia, "bush tucker" was a delicious part of everyday life. Of the native foods that have sustained Aboriginal communities for millennia, "wallaby was my favorite. Swamp turtle was my other favorite," she says. A member of the Yidindji people, Hrabinsky grew up "on country"—in her community's traditional land—watching her elders, learning to cook game, and harvesting the sour fruit of Australia's native Davidson plum.
Now an ethnobotanist, Hrabinsky researches indigenous plants at the Tropical Indigenous Ethnobotany Centre. At the same time, she shares the flavors of her childhood, as well as those of Aboriginal communities across the continent, at the Lillipad Cafe in Sydney, which she owns with her husband, Laszio Hrabinsky.
The cafe's menu showcases native Australian ingredients in classic brunch dishes. Favorites include bacon and eggs drizzled with a Davidson plum syrup and house-made muesli with cinnamon myrtle, macadamia nuts, and wattleseed. Wattleseed, harvested from acacia trees, brings an "earthy, chocolatey, hazelnut" flavor, says Hrabinsky, while cinnamon myrtle is a native plant with spice-scented leaves. Another favorite is the gangurru burger, made of kangaroo meat seasoned with wattleseed, pepperleaf (an aromatic herb), saltbush (a native plant that secretes salt in its leaves), bush tomato relish, and finger lime mayonnaise. Using the word "gangurru" rather than "kangaroo" was a conscious choice: it's the Guugu Yimithirr word for the animal, which British colonists heard and misinterpreted in 1770 as "kangaroo."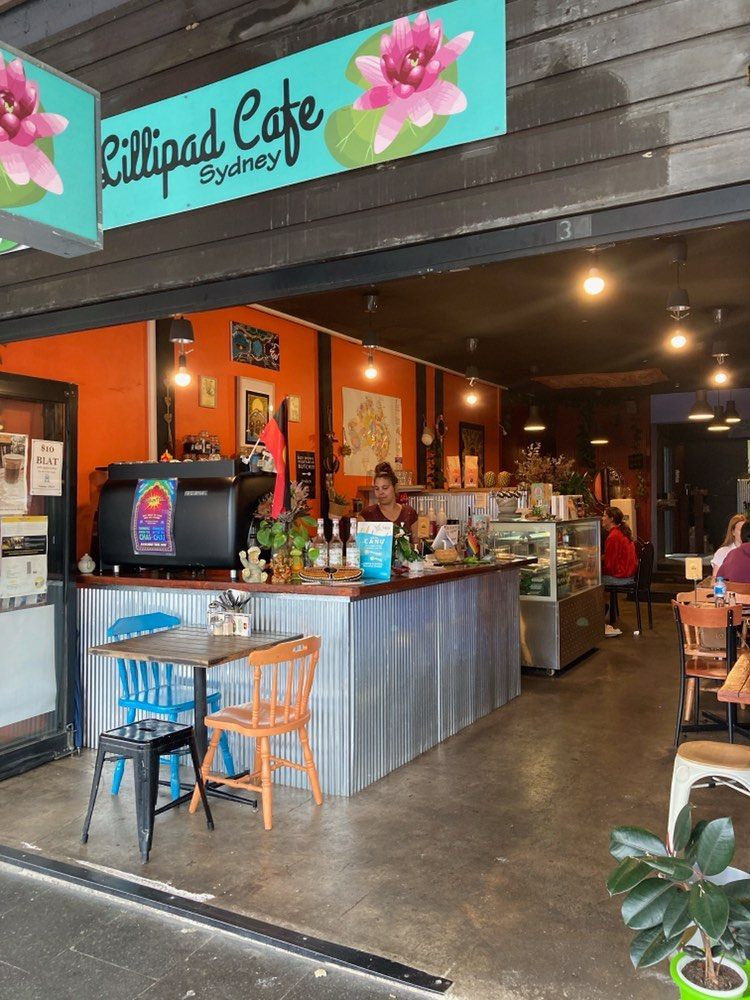 The Lillipad Cafe is one of a handful of indigenous-owned cafes and eateries increasingly bringing native flavors into the Australian mainstream. Restaurateurs such as Hrabinsky, Yvette Lever of the Tin Humpy Cafe, and Aunty Beryl Van-Oploo, a caterer and founder of the National Centre of Indigenous Excellence's hospitality training program, are on a mission to educate the broader public about Australia's native foods while passing on traditional knowledge to indigenous youth.
"When we're in school, we get taught about Captain Cook," the first recorded European to land on the Australian continent, says Lever. In focusing on indigenous flavors, Lever says she's helping bring Aboriginal Australians back into Australia's European-centered historical narrative through the "indigenous foods, flavors, and tastes of our lands." As part of this effort, Lever hosts indigenous youth nights at Tin Humpy and sells work by Aboriginal artists. Van-Oploo, meanwhile, trains indigenous chefs, who help her create high-concept cuisine with native Australian ingredients such as pepperberry-seared kangaroo carpaccio and crocodile ravioli.
For Hrabinsky, preserving indigenous cuisine requires restoring Aboriginal peoples' relationship to traditional foodways and ecosystems. As a student, she studied horticulture, then worked as a park ranger. But she felt disconnected from the community. "When I was a ranger, I didn't really get to work with a lot of traditional owners on their land," says Hrabinsky. (Traditional owners are the indigenous residents and stewards of specific regions across Australia.) "For me, it just didn't quite fill the hole inside."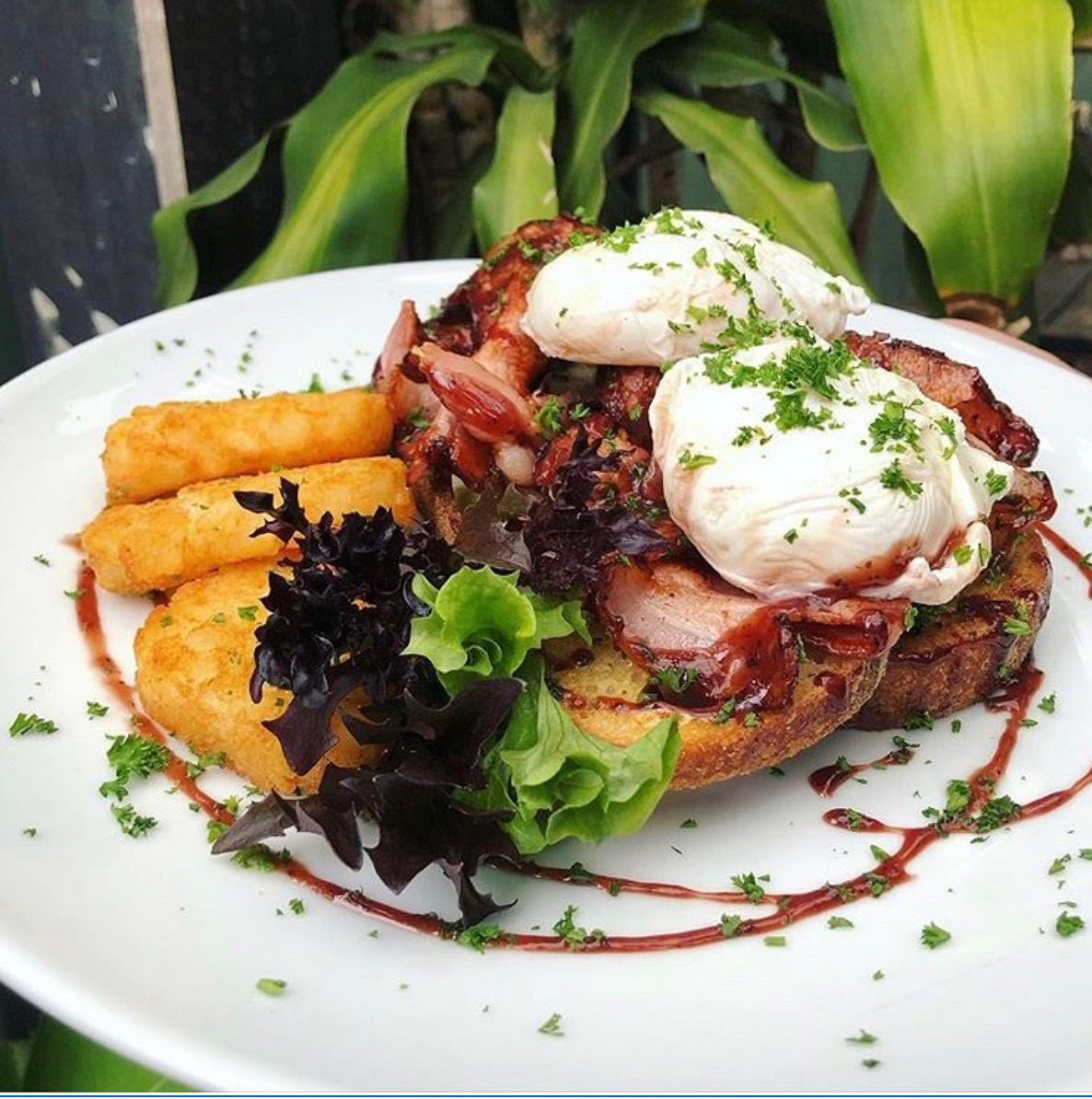 That hole came, partially, from the legacy of European colonial genocide that forced generations of Aboriginal Australians from their homelands. For over 200 years, European invaders barred Aboriginal Australians from their traditional cultivation practices and kidnapped indigenous children to place them in white homes. "Growing up in aboriginal communities can be really tough, because there's a lot of trauma," says Hrabinsky.
While Hrabinsky grew up speaking a mixture of English and Kokoberra, a language local to what is now Queensland, not all indigenous Australians were able to maintain their ancestral connections. "Our language was demolished," says Van-Oploo, a Gamilaroi elder, who says she only knows a few Gamilaroi words. The ongoing emotional, spiritual, and economic trauma caused by the loss of land and culture have resulted in persistent poverty and alarming rates of incarceration among indigenous Australians.
Hrabinsky was determined to break this traumatic cycle. So she joined the Tropical Indigenous Ethnobotany Centre as a research assistant and mentee of Gerry Turpin, a Mbabaram man and an elder in Australian ethnobotany. Working with Turpin, Hrabinsky discovered a more healing approach to land management, one that foregrounded indigenous sovereignty. Unlike much of Western scientific exploration, Turpin, Hrabinsky, and other TIEC partners only enter traditional lands with permission, and they base their projects on the needs of the community. "We go on country to store traditional knowledge, but it's only if the traditional owners want to share that knowledge with us," says Hrabinsky.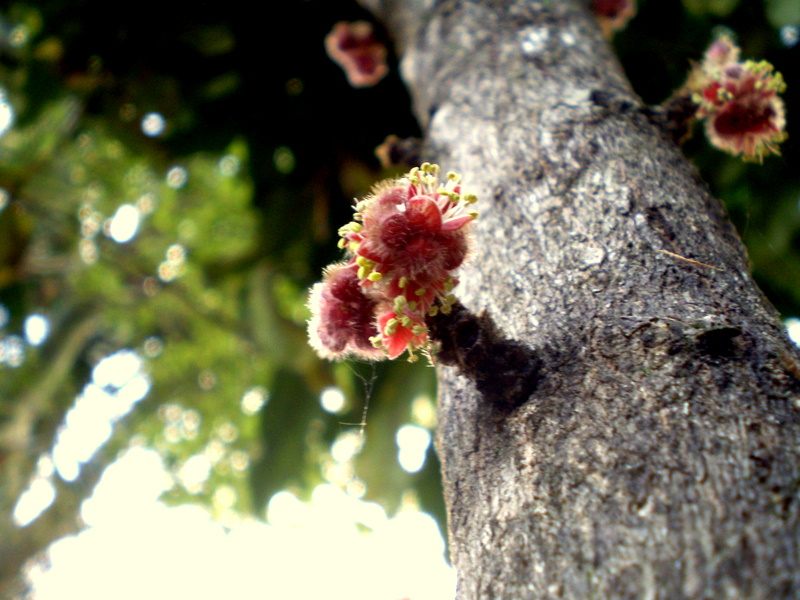 The pair's work includes conducting botanical surveys of native plant species. Over the last few years, Hrabinsky has worked with traditional owners in Cape York, Australia's northernmost peninsula, to map ecosystems and record local knowledge about native plants. Because of the forced alienation from indigenous knowledge, the groups Hrabinsky works with sometimes have lost traditional plant names, as well as information about their usage. Hrabinsky and Turpin do archival research, using field notes from early colonial encounters with indigenous Australians, to recover knowledge that has been subsequently lost, and give it back to the people who created it.
Meanwhile, at the Lillipad, she shares this botanical heritage with visitors from all backgrounds in the form of playful dishes. The eatery is the sister restaurant of a cafe in the northern Australian city of Cairns, where Laszio worked while Hrabinsky pursued her career. The owner of the original cafe was not indigenous, and the menu didn't emphasize indigenous flavors. A few years ago, however, the owner offered to support the couple in establishing a second Lillipad location in Sydney. They accepted the offer, but added their own indigenous twist to the menu in order to fill what they perceived as a lack of native-inspired dining.
"We tried looking around for indigenous places to eat, and either it's expensive fancy restaurants or nothing at all. We really want to make it accessible for everyone," Laszio says.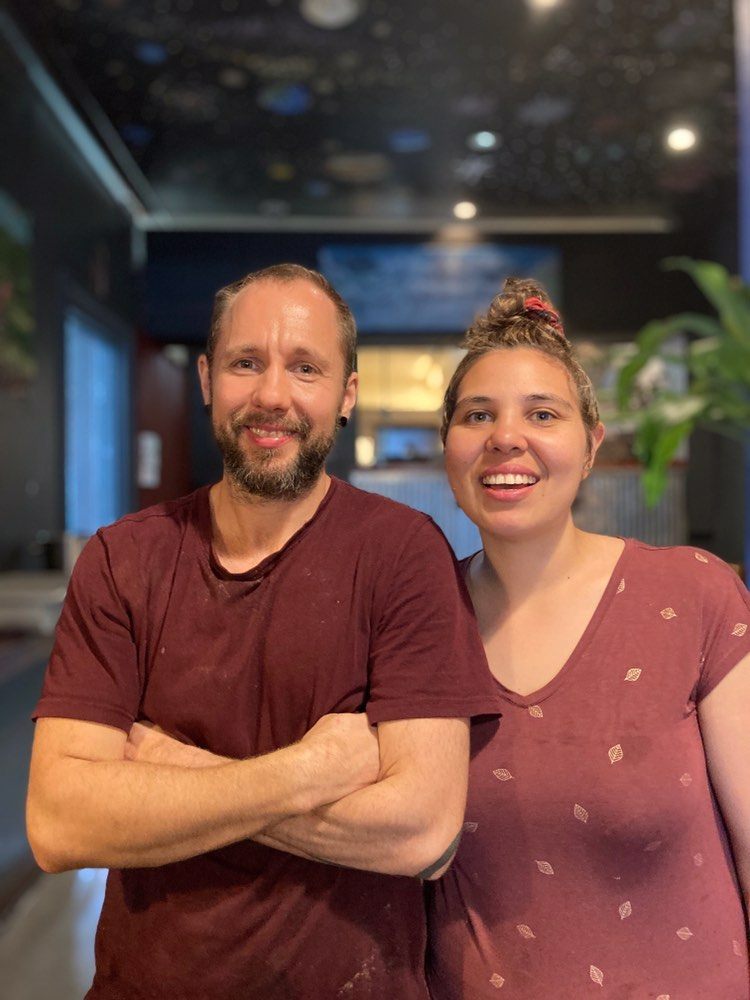 In recent years, as businesses such as Lillipad have thrived, non-indigenous Australians and international tourists have grown ever more interested in bush tucker-inspired meals. But colonial attitudes toward traditional cuisine remain.
These attitudes came to a head on January 25, 2020 at the Lillipad Cafe, when Hrabinsky and Laszio introduced their kangaroo burger. The date was meant to coincide with the January 26 holiday marking Britain's declaration of sovereignty over the eastern Australian seaboard. "Westerners would call it Australia Day," says Hrabinsky. "But we like to remember it as Invasion Day, because it's not a very nice memory for First Nations people." The couple had spent months developing the burger, even consulting Van-Oploo in the process.
Soon after the burger was unveiled, however, a non-indigenous, vegan customer took offense. At the time, wildfires were raging through Australia, killing over one billion animals, including many kangaroos. The customer claimed that serving kangaroo was therefore irresponsible and unsustainable, and a wave of complaints surfaced against the cafe online.
Yet these complaints were unsupported. Kangaroos are actually at risk of overpopulation, with many culled every year. The Hrabinskys had sourced their kangaroo with care and consultation with traditional owners. To Hrabinsky—and to the many vegans and sustainable food advocates who came to her defense—the critique was a bitter reminder of a colonial legacy stigmatizing Aboriginal culture and food. "The kangaroo thing is an example of people lacking knowledge about traditional food," Hrabinsky says. "It became quite a racial thing."
But the Lillipad didn't back down. The gangurru burger still enjoys pride of place on the cafe's menu, a reflection of the thousands of indigenous Australians who continue to rely on the animal as a staple food.
Whether she's helping fellow indigenous people preserve botanical knowledge through her field research or putting wattleseed on salads at the Lillipad Cafe, Hrabinsky feels the same thing: a sense of connection to her community's past, and the hope that she can be a vehicle for a brighter future. "It's filling a hole in my heart," she says. "And it's giving back to my people."
Gastro Obscura covers the world's most wondrous food and drink.
Sign up for our email, delivered twice a week.