The Rediscovery of 5 'Extinct' Types of Heritage Apple
A fruit sleuth digs deep.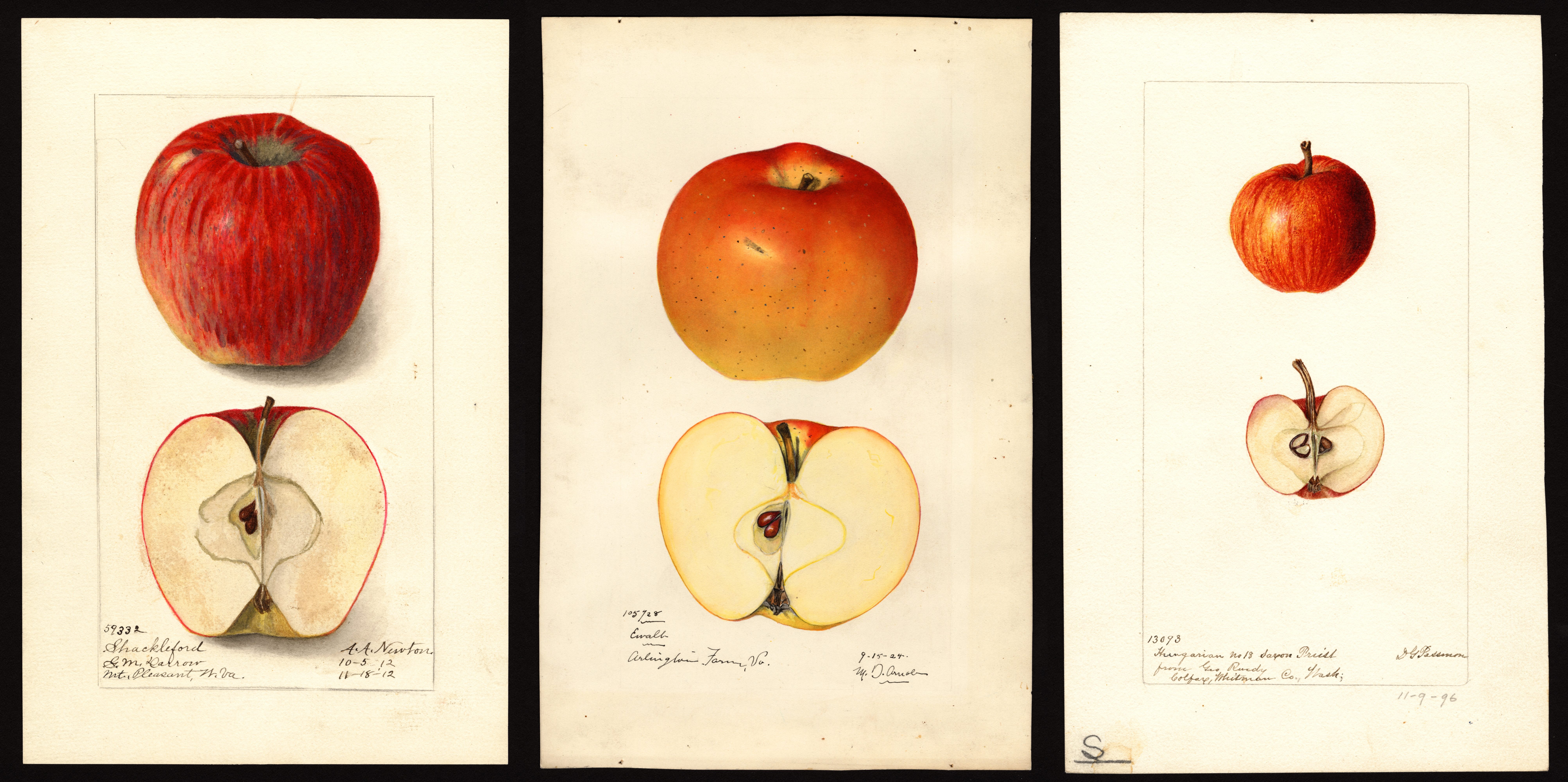 David Benscoter is an apple detective. Once an investigator for the F.B.I. and the United States Treasury, he has moved from digging into the affairs of corrupt politicians and tax evaders to hunting down the United States's lost apple trees, one variety at a time. Now, in the green expanses of the vast Palouse agricultural area, across parts of Idaho and Washington, Benscoter has found five apples previously believed to be lost, the AP reports.
It all started with a helping hand on a neighbor's orchard. A friend living with a disability asked Benscoter to help her pick apples from an old orchard behind her house—but no one could identify what kind they were. The answer, eventually, was in old county fair records from Whitman County, Washington, which listed multiple types of apple believed to be extinct. In the time since, Benscoter has used maps, family histories, and newspapers to successfully track down more than 20 varieties of wayward apples.
"It's like a crime scene," Benscoter told the New York Times last year. "You have to establish that the trees existed, and hope that there's a paper trail to follow." In this latest windfall is Shackleford, Saxon Priest, Kittageskee, Ewalt, and McAffee varietals, found peacefully growing in plain sight on trees scattered across the Palouse region.
You might think that one apple resembles another. But apple experts will tell you that there are as many as 50 different identifiers that distinguish one variety from the next, from the length of the stem through to the hue of the skin. To identify the fruit, Benscoter pairs with apple experts from Temperate Orchard Conservancy in Oregon and Fedco Seeds in Maine, comparing their conclusions to old watercolor paintings or descriptions in books.
Today, there are around 4,000 named apple varieties in North America; once upon a time, there were more like 17,000, many of which have been painstakingly recorded. "I just love the history of these old apples and what they meant to the first homesteaders that arrived here in eastern Washington and northern Idaho," Benscoter told the newswire. "The apple was the most important fruit you could have, and it could be used in so many ways."
Gastro Obscura covers the world's most wondrous food and drink.
Sign up for our email, delivered twice a week.