Our Favorite Stories From Gastro Obscura's First Year
Read about otherworldly apples, champagne-chugging marathoners, and fishy acts of God.
A bar on a tiny Wisconsin island is the world's biggest consumer of bitters. Absinthe enthusiasts have been hiding bottles in the Swiss woods since the country banned the drink in 1910. Iran does not have any Pizza Huts, but you can dine at Pizza Hat.
This is just a sampling of what I have learned as the editor of Gastro Obscura (Atlas Obscura's food section) since its launch one year ago. During our first year, we added more than 1,000 entries to our database of unique and wondrous food and drink, published 450 articles (including the above), and created our first itinerary: a Gastro Obscura guide to Mexico City's Centro Histórico.
To celebrate Gastro Obscura's birthday, our writers and editors each chose a favorite article from our first year. We hope you savor them.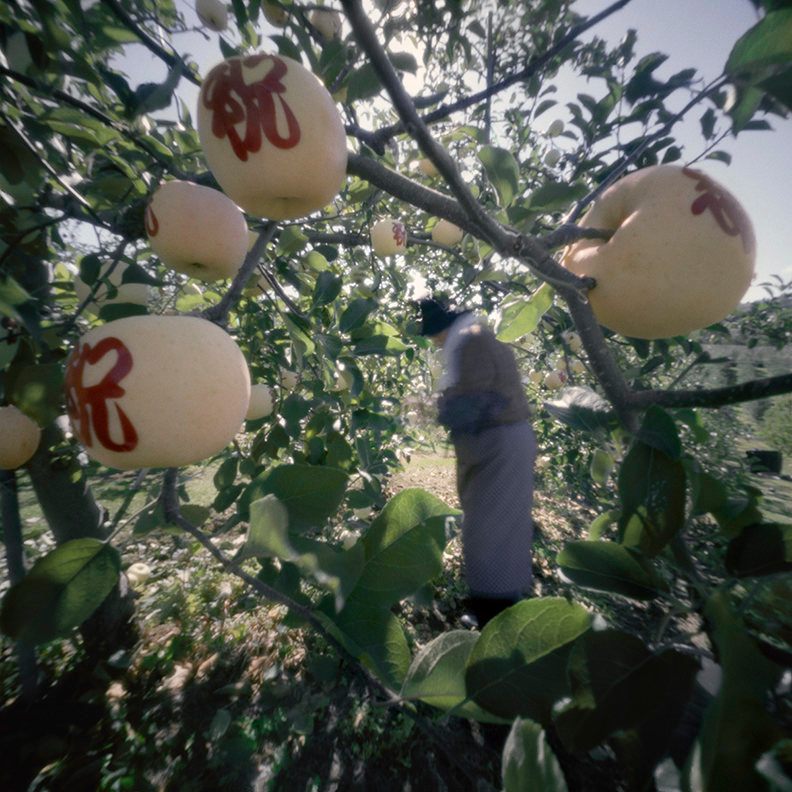 Harnessing the Power of the Sun to Turn Apples Into Art
I don't think I've ever clicked on an article as fast as I did for this story on "apple stenciling." An age-old Japanese practice, it relies on orchardists carefully wrapping apples during their growing process, which dictates which parts of the apple redden and which remain a ghostly white. With stencils, the orchardists can emblazon apples with kanji or even the faces of celebrities. Abbey Perrault elegantly describes the painstaking, but increasingly rare practice, and the photos by Jane Alden Stevens are otherworldly: The white apples, especially, seem like something out of a fairy tale. —Anne Ewbank, Associate Editor of Gastro Obscura
The Mysterious Bounty of Mobile Bay's Midnight Jubilees
Though "real as the Alabama bay it's borne from," this tale of the rare natural phenomenon known as a jubilee reads like fantasy. Anna Marlis Burgard takes us into the heart of Mobile Bay, Alabama, where residents wax poetic about the waves coughing up sea critters by the hundreds. Jubilees are nearly impossible to predict, but somehow—almost miraculously—Burgard witnessed one. Her vivid account is downright whimsical, and reminds us the natural world can be even more remarkable than legend. —Abbey Perreault, Gastro Obscura Fellow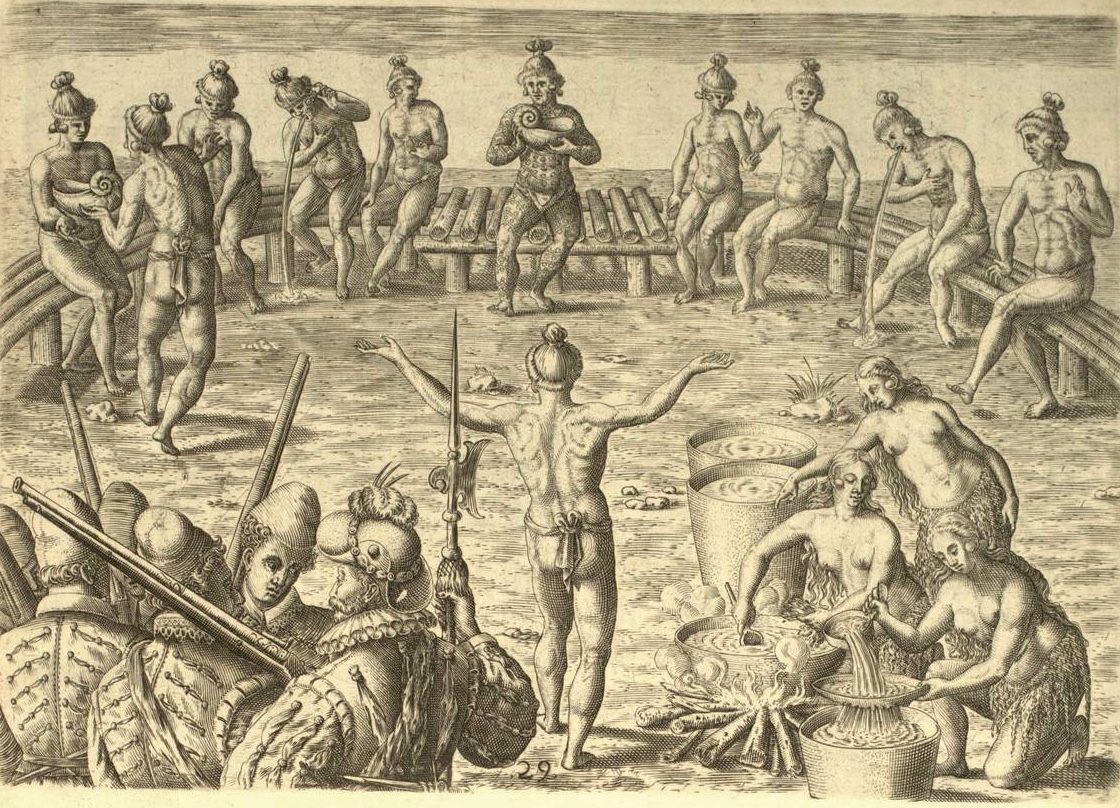 The Forgotten Drink That Caffeinated North America for Centuries
I've been obsessed with pre-Columbian history since I read 1491, Charles C. Mann's book on "New Revelations of the Americas Before Columbus." Even now, more than a decade after its publication, the book offers revelations on every page. Ben Richmond's story on yaupon tea, a tasty cousin of yerba mate that American Indians across North America sipped for centuries, has that same feel: a call to explore an entire continent's history, one that most of us have ignored, forgotten, or misunderstood. —Alex Mayyasi, Editor of Gastro Obscura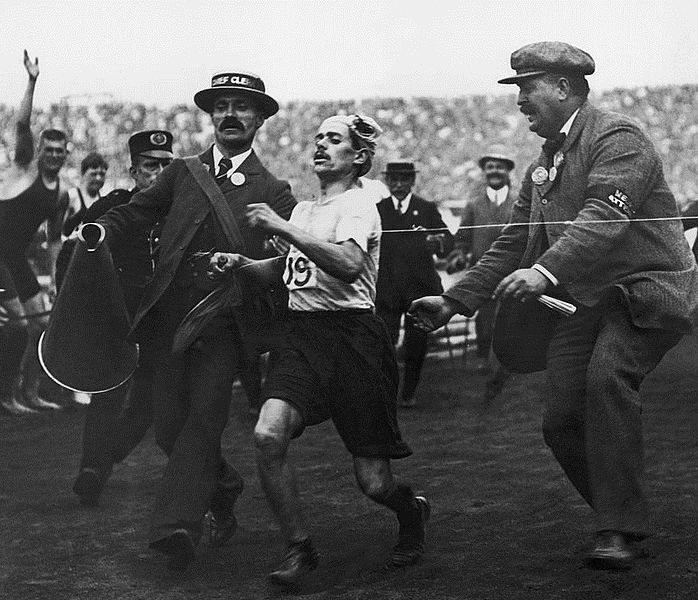 Remembering When Runners Drank Champagne as an Energy Drink
Of all the absurd roles alcohol has played throughout history, the use of brandy and champagne as an energy drink for marathoners may top the list. Katherine Alex Beaven tells the incredible, blitzed-out tale of the 1908 London Olympic Marathon, where only half the runners finished, largely thanks to too much "energy drink." The unlikely winner was not a professional runner but an Italian pastry chef who, to the applause of 80,000 spectators, ran the wrong direction before crossing the finish line with the support of a doctor. —Cecily Wong, Gastro Obscura Writer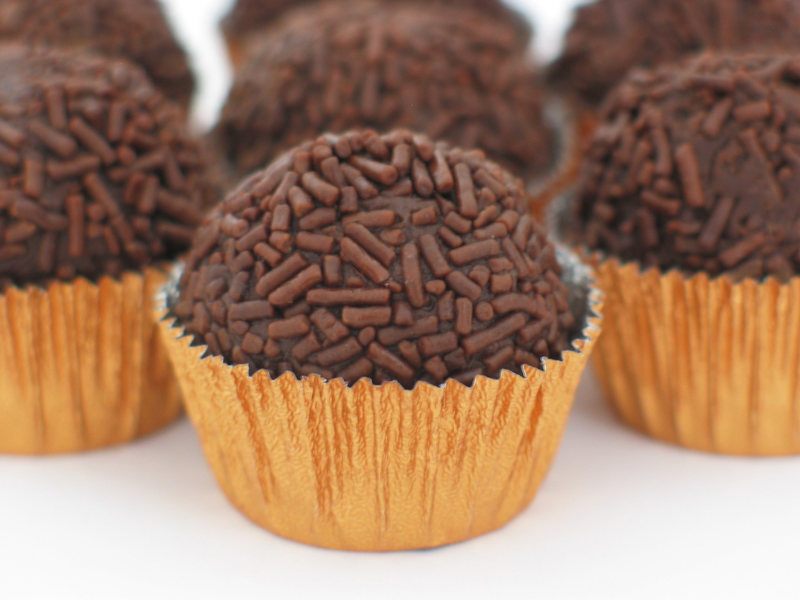 The Political Lore of an Iconic Brazilian Sweet
To me, this story embodies what I love about Gastro Obscura. Paula Mejia's piece on the origins of the brigadeiro, a popular sprinkle-topped confection, shows how a unique history can lurk behind even well-known foods. After decades of fighting for suffrage, all Brazilian women were granted the right to vote in the 1945 presidential election. One presidential candidate was an Air Force Brigadier named Eduardo Gomes. Legend has it that women whipped up bite-size treats to fundraise for Gomes, naming them after his military rank. Gomes lost the election, but the brigadeiro became one of Brazil's most beloved sweets.—Sam O'Brien, Gastro Obscura Foods Editor
Revelations From a Wine Barrel Filled With Renaissance Poo
Rarely will I pass up the opportunity to read about treasures unearthed in ancient poo, but Jessica Leigh Hester's descriptions of the "fine-grained and moist, almost buttery" contents within Denmark's 17th-century, stench-filled wine barrels had me giggling out loud. Her vivid and revealing reporting recounts how researchers cross-checked 17th-century recipes with these painstakingly sifted archeological remains and how "feces can map historic trade routes." Foul odor notwithstanding, I'm happy to have been a passenger on this gastrointestinal journey. —Leigh Chavez Bush, Gastro Obscura Fellow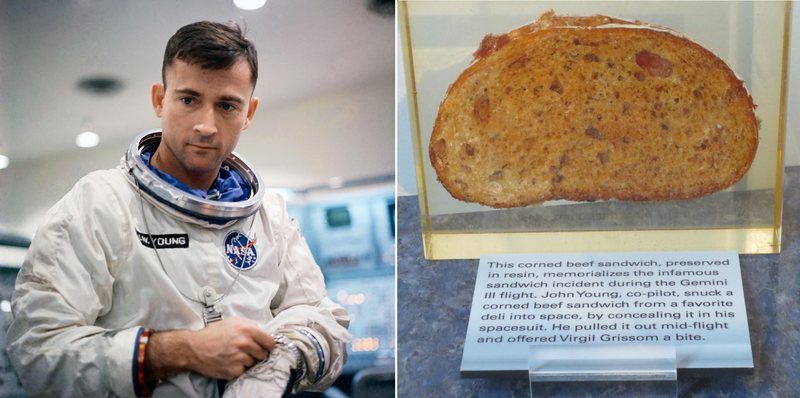 Remembering the Astronaut Who Smuggled a Sandwich Into Space
When astronaut John Young died in early 2018, Gastro Obscura Associate Editor Anne Ewbank wrote a eulogy focused on a very specific slice of his career: the time it was nearly derailed by corned beef. In 1965, in the middle of the Gemini 3 mission, Young pulled a two-day-old sandwich out of his pocket. Since food particles can float into expensive machinery, it was a dangerous stunt, and members of Congress were enraged. As the most-read article published on Gastro Obscura, it receives our People's Choice award.
Gastro Obscura covers the world's most wondrous food and drink.
Sign up for our email, delivered twice a week.