Digitizing the Boston Public Library's Forgotten Record Collection
It will take years, but all 200,000 pieces of vinyl discovered in a basement will one day be available to the public.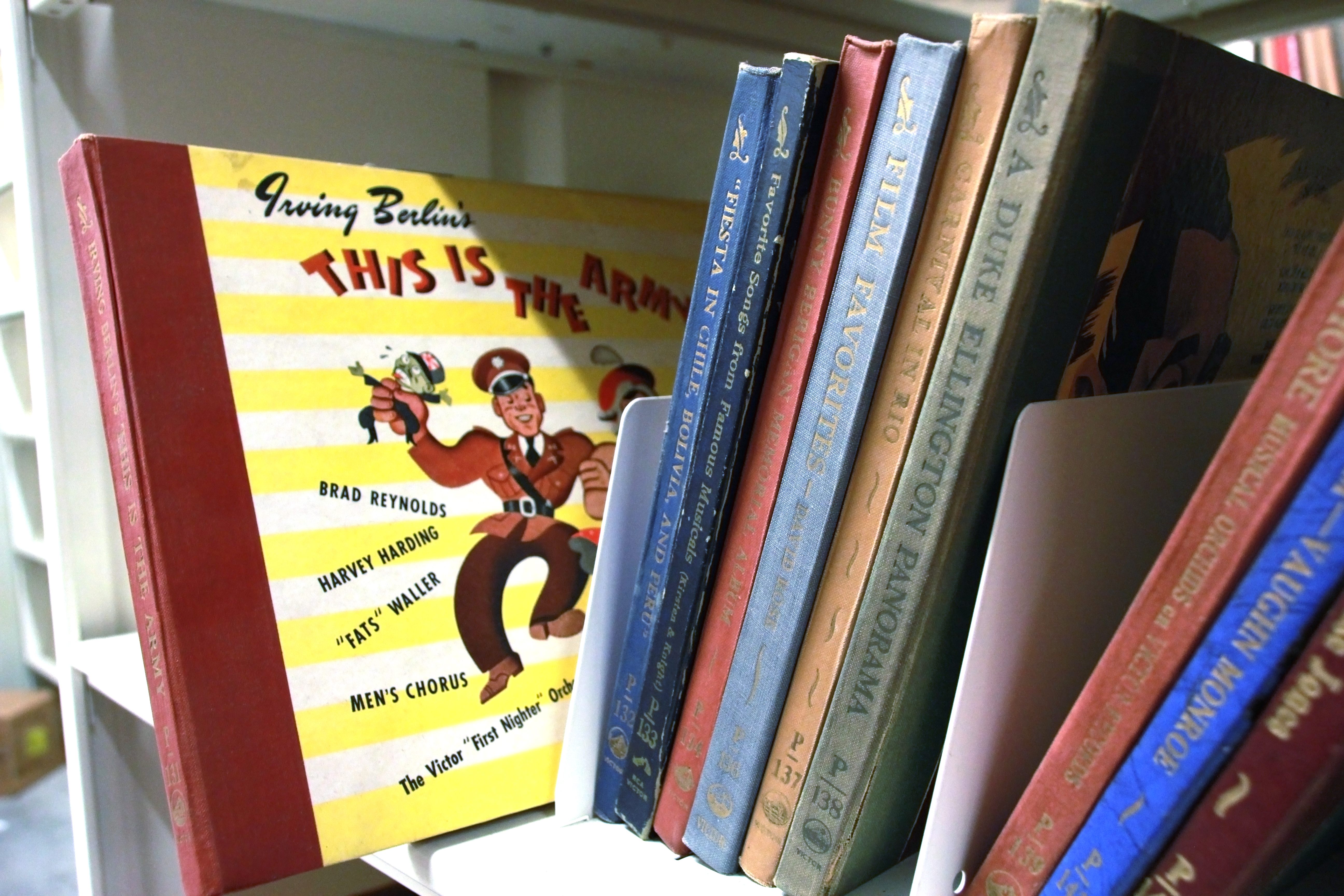 For decades, the basement of the Boston Public Library was hiding something pretty amazing. A collection of nearly 200,000 rarely heard, unseen-by-the-public vinyl LPs and shellac 78s were tucked away in storage in the library's central branch. Now, through a partnership with the digital library Internet Archive, these records are about to get a second life.
The initiative will digitize all 200,000 pieces of the BPL's collection and make them publicly available, as rights allow, for the first time in a very long time. First up are the library's collection of 78s. These records, which date from about 1898 to the 1950s, will be digitized as part of the Internet Archive's Great 78 Project, an initiative to digitize, preserve, and study these rare records. "These 78s are disappearing right and left. It is important that we do a good job preserving what we can get to, because there won't be a second chance," said George Blood, an audio preservationist working on the project, in a press release announcing the digitization.
The BPL has been working with Internet Archive since 2007, and has a scanner on-site, which has helped them digitize many of the library's books. "We have a long history of partnering with Internet Archive," says Laura Irmscher, the library's chief of collections. Now another part of the library is getting more accessible. The vinyl collection is a wide-ranging assortment of pop, jazz, spoken word, and classical ranging from the early 1900s to the 1980s. And surprisingly, more than one copy of the New Kids on the Block's 1988 album, Hangin' Tough. "It was fun to see one that reminded me of my youth," says Irmscher. "But," she continues, "a lot of the 78s are music that I'm unfamiliar with." Even the BPL isn't sure exactly what's in there. "I like to go on the Internet Archive site to see what types of things they've digitized for other institutions, to see what kinds of things we can expect in ours."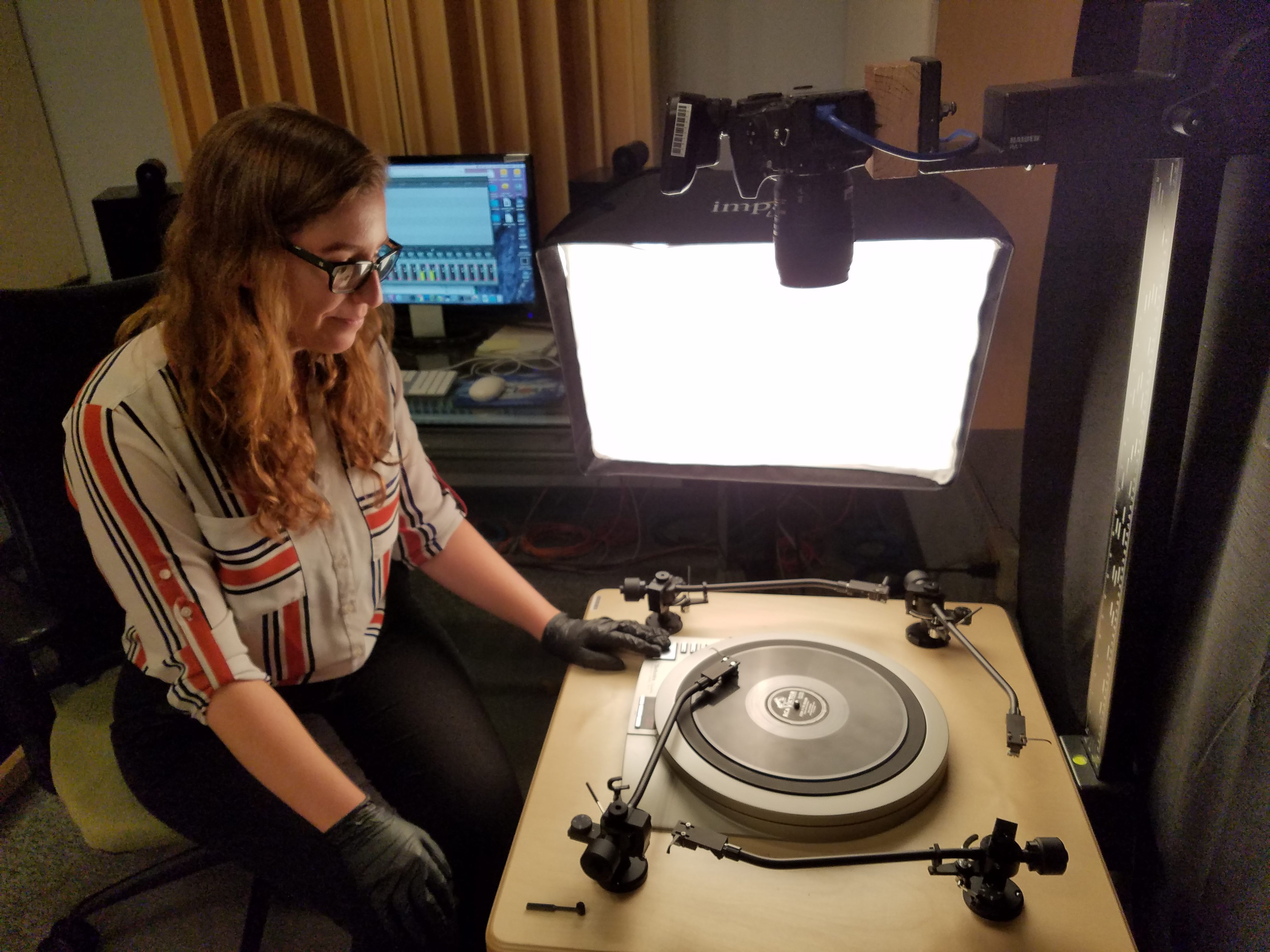 This digital music will sound a little different than the made-for-digital music we're used to these days. The digitization is going to include every hiss, every pop, every crackle of needle to vinyl, preserving not just the sounds but the experience of listening to music this way. It's imperfect, sometimes, but "these will sound just the way they do in their current state," says Rosemary Lavery, a spokesperson for the BPL. "A lot of people aren't used to that." The library has released recordings from two records in the archive to give the public a sense of what to expect from the project: a 1938 country swing recording by W. Lee O'Daniel and his Hillbilly Boys called "Please Pass The Biscuits, Pappy (I Like Mountain Music)," and a Grieg Piano Concerto performed by Freddy Martin and his Orchestra.
More than anything, Irmsher looks at this project, which will take years to complete, as being an extension of the work the library does in the community—sharing, teaching, preserving. "I hope that [people] take away that this is another thing that the library provides, cultural resources, and access to music you've forgotten about or maybe never even knew."