The Burmese Restaurant at the Heart of 'Chindianapolis'
In Indiana, a restaurant and grocery store offers refugees a taste of home.
In the cities of food-obsessed Myanmar, ethnic minority cuisine is easier to find than ever before. But while diners in the capital feast on dishes from the states of Kachin, Rakhine, and Shan, food from the state of Chin is still a rarity. Formerly known as Burma, Myanmar has seven major recognized ethnic groups, besides the Bamar majority: the Chin are one. Given that Chin cuisine is elusive even within Burmese cities, it might be a surprise to find chefs cooking authentic Chin sabuti in America's heartland.
Sabuti is something of a hybrid dish, and one that exemplifies Chin cuisine. "If you don't know sabuti, you're not Chin," says Than Hre, owner of the Chin Brothers Restaurant and Grocery in Indianapolis, Indiana. While the diet of Myanmar's Bamar majority is based around rice, easily grown in the central lowlands, the use of corn typifies food from mountainous Chin country. Sabuti is a meat and white corn soup, with the corn ground according to an Indian method, Hre says. The ground corn is then stewed with beef or pork bones, offal, and split peas. In Myanmar, sabuti is served alongside bottles of salt and MSG powder. Atop each table at Chin Brothers, there are also small containers of salt, chili, and MSG.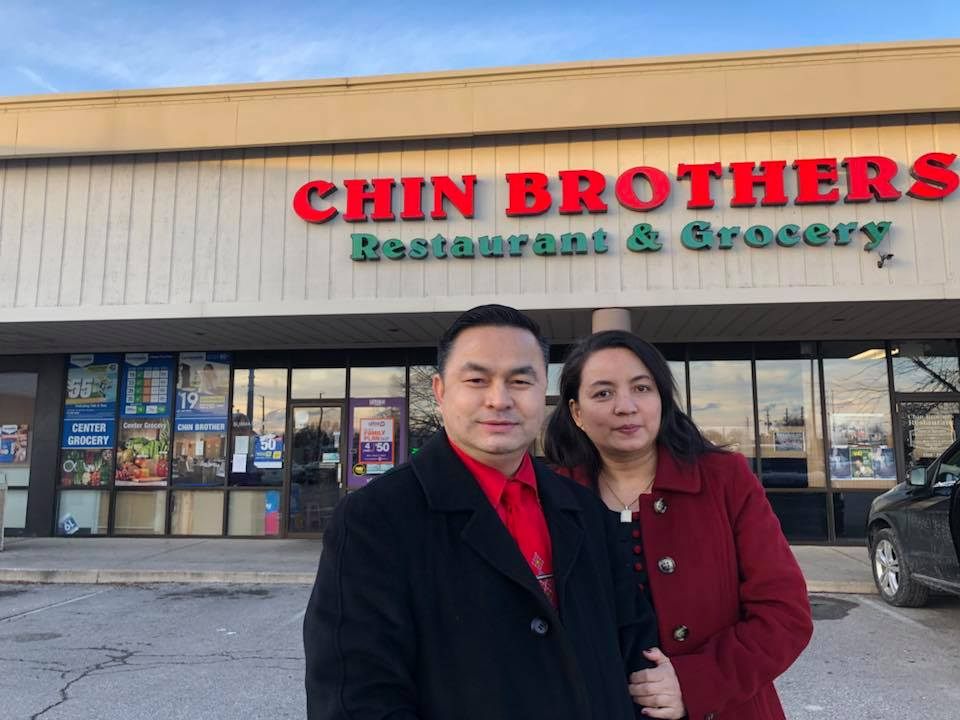 Even off the menu, sabuti remains a firm favourite of Hre and his family. "We grew up on it," Hre says. It's not the only Chin offering at this Burmese restaurant. They also serve vok ril, a Chin pork blood sausage. While Hre recreates flavors from the tiny village in the state of Chin where he spent his childhood, other Burmese minority foods may prove equally intriguing to Burmese and non-Burmese alike. Shan and Rakhinese noodles both feature on the menu, and popular dishes from across Myanmar are available on request.
To many, the restaurant provides a taste of home. When Chin Brothers offers breakfast on Saturdays, the restaurant bustles with customers. Many come for the breakfast dish of pe pyot, sprouted yellow beans boiled with turmeric and fried onions. According to Hre, Chin Brothers "also serves as a meeting place for the Chin community." In Myanmar, most socializing takes place in tea shops, but there were no Burmese tea shops in Indiana when Hre arrived in 2002.
Hre was among the first group of Chin in Indianapolis. Hre, his wife, and his young son came to the United States from Myanmar via Guam, clutching only a single bag of belongings. Chin migrants were fleeing persecution by the military government, including human rights abuses: from forced labor to arbitrary killings. In Myanmar, ethnic minorities suffer under programs to create a single Burmese national identity. One notorious example, the government maltreatment of the unrecognized Rohingya minority, is widely considered ethnic cleansing. Chin people are especially targeted for their religion: Chins are 85% Christian in a country that's nearly 90% Buddhist. As a Bible student at Chin Christian College, Hre was involved in actions against the government and began to attract attention. He fled to Guam in 2000, and hasn't visited his homeland since. "I'm scared to go back."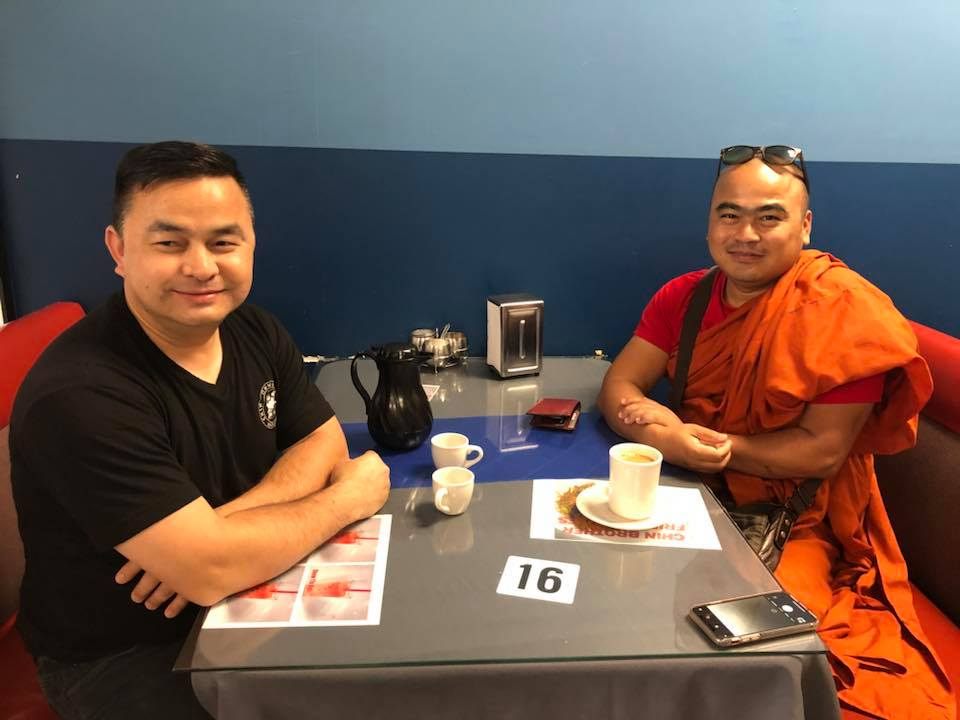 Though only three percent of Myanmar's population are Chin, they comprise more than 80% of all Burmese migrants in Indiana. While Christian crosses were destroyed in Chin State, in Indiana Chin people have established more than 40 churches. Once some Chin had arrived in Indianapolis, the community attracted others: currently, around 17,000 live in the Hoosier State, earning its capital the playful moniker "Chindianapolis." Hre says Indiana's appeal lies in its warehouses and factories, where jobs are plentiful. "Most Chin refugees have only finished high school," Hre says. "But here, the pay is good, you can work overtime, and they have good benefits and a decent salary. Here we can have a house and a car and a job. If we work hard, we can have the American dream."
Work hard Hre did, juggling two jobs: one in a Best Buy warehouse in the day, while cleaning offices on nights and weekends. After five years, he purchased a former Indian grocery store. But when he went to officially register the change of ownership, he hadn't even chosen a name. "I didn't have any business experience," he says. "I hadn't thought about it." He settled on "Chin Brothers." The term Chin covers a number of different tribes and sub-tribes (exactly how many is contested) who speak more than 20 languages, not all of whom even accept the term Chin. But according to Hre, "We all are brothers and sisters. We are all Chin."
But thanks to politics, business wasn't always easy. When Hre opened the grocery store in 2007, the United States had comprehensive sanctions on Myanmar, deeming its military government a threat to national security. "We couldn't import any products from Myanmar, so we got everything packaged in Thailand, Vietnam, or Cambodia. Once the products had been packaged elsewhere, they could be exported to the US," says Hre. "It was a lot of trouble and very expensive." However, after democratic elections resulted in a landslide victory for the National League for Democracy in 2016, the United States government lifted its sanctions. Then, Hre could import products directly from Myanmar.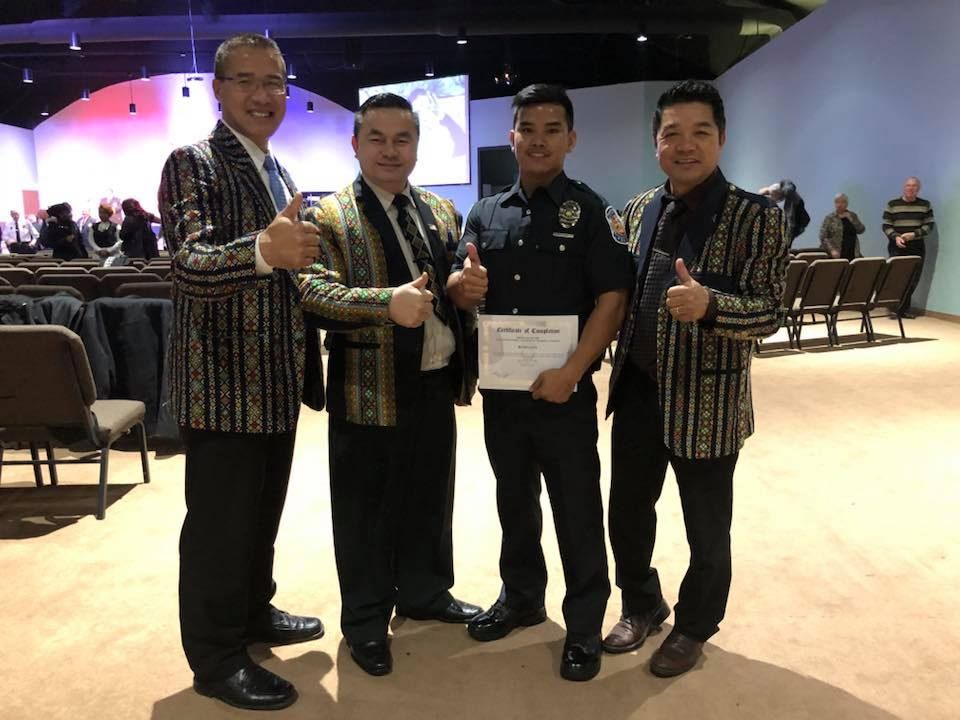 The grocery store could almost double as an exhibition on Chin identity. For sale are Chin bibles, English/Chin dictionaries, and traditional costumes featuring the famed Chin weaving, alongside Burmese staples such as lahpet, fermented tea leaves, Rakhine noodles, and dried shrimp powder. Despite having no experience as a chef, Hre recognized the need for a community hub. After about a year and a half of running the grocery store, he opened the adjoining Chin Brothers restaurant.
Hre made the decision not to sell alcohol at Chin Brothers. "I'm not opposed to alcohol, but it's not part of our culture and I don't want to prioritize it just to increase profits," he says. Instead, Chin Brothers offers a wide range of beverages reflecting Burmese tea shop culture. The drinks include an array of indulgent options, perhaps closer to desserts: Din chin, drinking yogurt served with jaggery syrup, and moh let saung, tapioca balls or sticky rice in coconut milk, sweetened with palm sugar. For those without a sweet tooth, Burmese green tea is a revelation: it has a milder, more rounded flavor than Chinese green tea, with hints of caramel, grass, and smoke.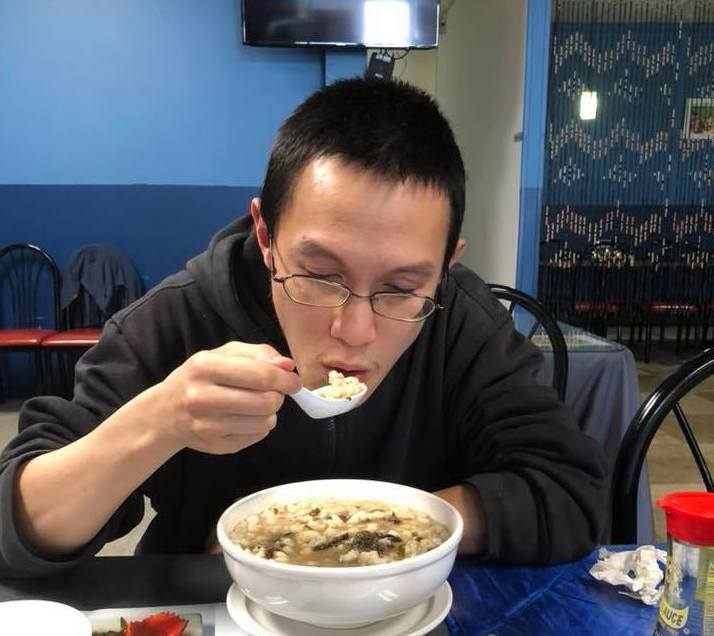 Hre estimates a fifth of his customers are non-Chin Indiana locals. Hre's wife, who manages the restaurant, often talks curious American customers through their first sampling of Chin food. "She's good at talking to people. I'm too blunt," Hre laughs. Chicken fried rice is a popular introductory dish at the restaurant, as is the Burmese take on Chinese hot pot, since it can be enjoyed by a group.
Hre is deeply committed to his community, but he's still keen to adapt. "If you want to do business, you have to have an open heart for change," he says. He's a board member of the Chin Community of Indiana, an organization that helps new migrants find work opportunities and prepares them for interviews. He is also a proud member of the Indiana Chin Baptist Church. When the first Chin police officer was inducted earlier this year, Hre and other community leaders attended his graduation from the academy.
Just as Hre described the Indian influence on sabuti, the influx of the Chin and Chin cuisine into Indiana illustrates how lived cultures aren't sealed or static. Chin identity is flourishing in this unlikely haven. "We remember our motherland, but when we became citizens we promised to support and defend the nation," says Hre. Initially, Indianapolis locals "had a little bit of concern" about Chin migrants, says Hre. But "now they accept us: we cooperate and work together."
Gastro Obscura covers the world's most wondrous food and drink.
Sign up for our email, delivered twice a week.