How to Buy Pink Pineapples and Fruitcake Off Etsy
Etsy, Instagram, and even Facebook can provide a taste of novelty and home.
This article is adapted from the September 12, 2021, edition of Gastro Obscura's Favorite Things newsletter. You can sign up here.
Last week, I pulled up Facebook Marketplace to order dinner. I picked out a sushi bake, a rice-and-seafood casserole that exploded in popularity during the pandemic. Within minutes, I reached the seller and paid over Venmo. A few hours later, I opened my door and found the sushi bake on my front porch, emblazoned with a sticker with the chef's social media info.
I had just participated in an alternative food delivery system—one that exists outside of any apps or restaurants. Both social media and e-commerce sites, from Etsy to Instagram, host vibrant communities of food vendors and cooks-for-hire. Sure, you can buy a 40-pack of gummy bears on Amazon, or schedule a Whole Foods delivery. But can you buy fresh ice-cream beans shipped from the tropical fruit paradise that is Florida? Can you buy cornmeal cookies and juniper ash from a Native American company in Arizona?
A wide world of hyper-local food exists online, sandwiched between advertisements and yard-sale listings. Whether it's your neighbor selling their glut of grapes or a home chef shipping you your hometown's specialty when you're hundreds of miles away, a culinary choose-your-own adventure awaits.
Order Up!
What can you buy from this alternate world of food delivery? Here are four fantastic orders I placed from my home in the Bay Area.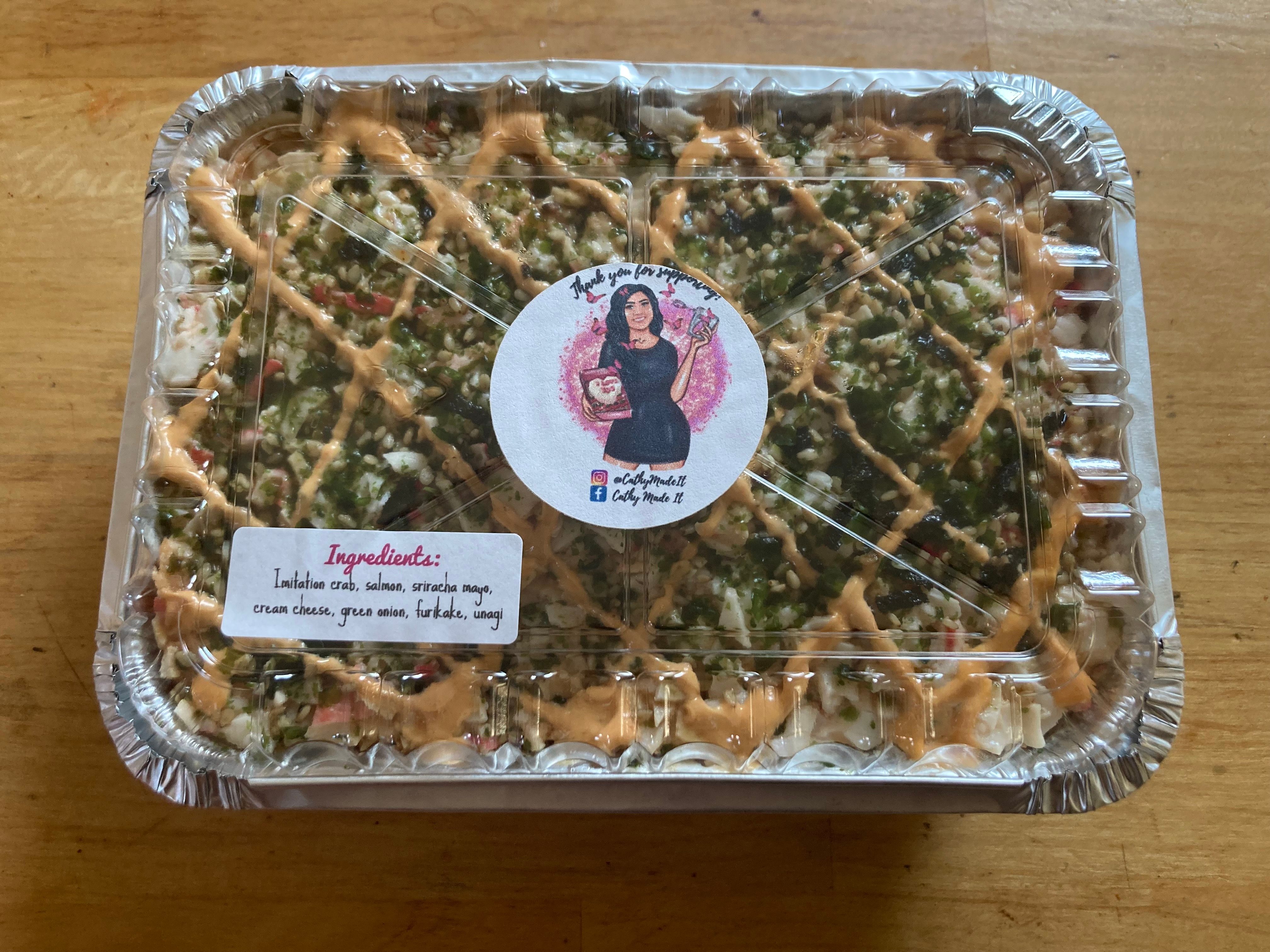 Name: Sushi Bake
Platform: Facebook, Instagram
Seller and Location: @cathymadeit, California
Price: $12 (plus tip)
Scrolling past ads for taco trucks and deliveries of fresh peaches on Facebook Marketplace, I decided on a sushi bake made by Cathy Ly, a local college student. She delivered a neat little triumph of warm rice topped with unagi, salmon, imitation crab, Sriracha mayo, and furikake to my front door within four hours.
While Facebook Marketplace is probably best known as a source for buying used furniture, it's often full of culinary delights. And since it's local, it can potentially be as fast as ordering takeout. Many people have also taken to it as a way to sell homegrown produce, offer meal-prep services, or advertise catering menus for parties.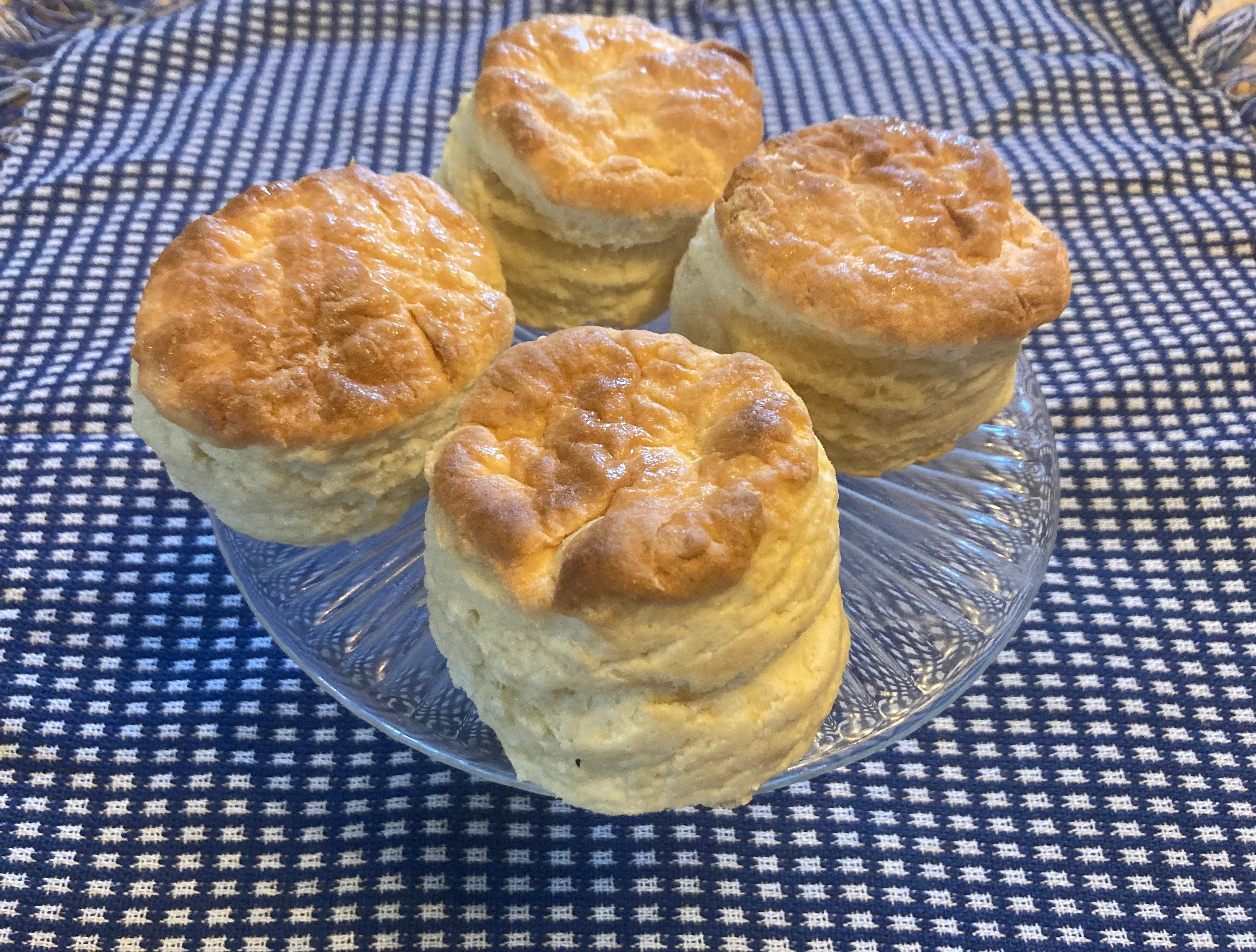 Name: One Dozen Southern Biscuits
Platform: Etsy
Seller and Location: ChickensintheRoad, West Virginia
Price: $18.95, plus $10.34 shipping
I didn't know what to expect from my first actual Southern biscuit, though I hoped it would be better than the dry-as-dust fast-food versions that always send me into a coughing fit. These came neatly wrapped two days after I ordered them, and each one was as tender and soft as a pillow. While I bought plain biscuits, they also come in two dozen other flavors. For breakfast the day after the biscuits arrived, I did as the store owner recommended: "poke a hole into one side like my mother always did and just pour in the molasses 'til it's dripping."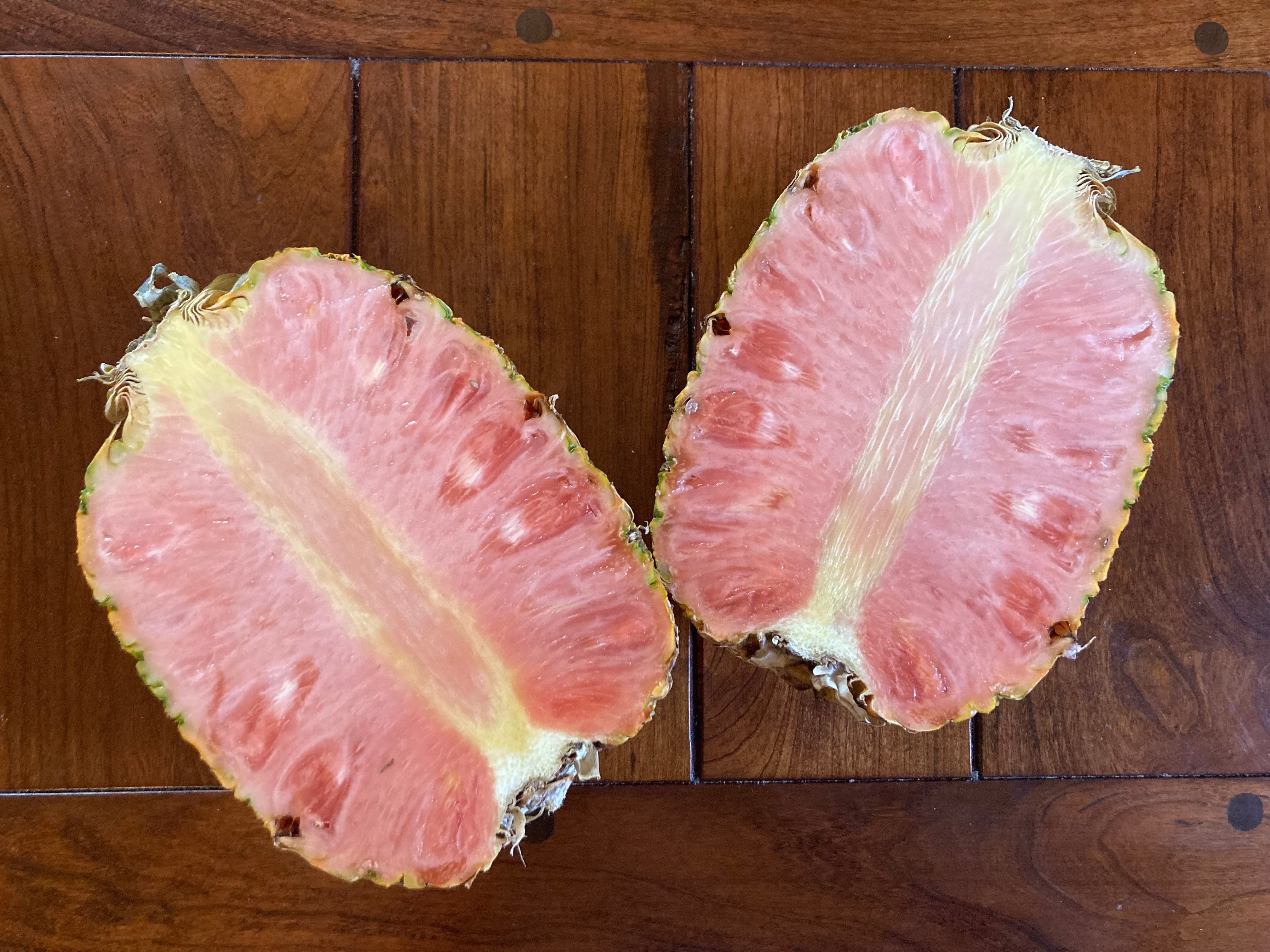 Name: Pink Pineapple
Platform: Etsy
Seller and Location: LosAngelesProduce, California
Price: $52.99, free shipping
On the LosAngelesProduce page, customers rhapsodize over their purchase of hard-to-procure produce from their homelands. "Guinep I love you, where have you been for so many years?" wrote one fan in her 5-star review of a crate of Spanish limes, or guinep. My order, though, was for something I'd never tried before: one of the recently bred pink pineapples.
When I put in my pineapple order, the shop owner apologetically contacted me, letting me know that his shipment from Costa Rica was still on the way. A week later, I unpacked a box containing a hefty, fragrant pineapple; normal-looking on the outside, but a delicate rosé inside. It was perfectly ripe, sugary-sweet, and much less astringent than the usual fresh pineapple. Plus, as an apology for the late arrival, the package included a handful of rambutan (small tropical fruits with a hairy, red peel), a bright-yellow dragon fruit, and a super-tiny, baseball-shaped miniature pineapple.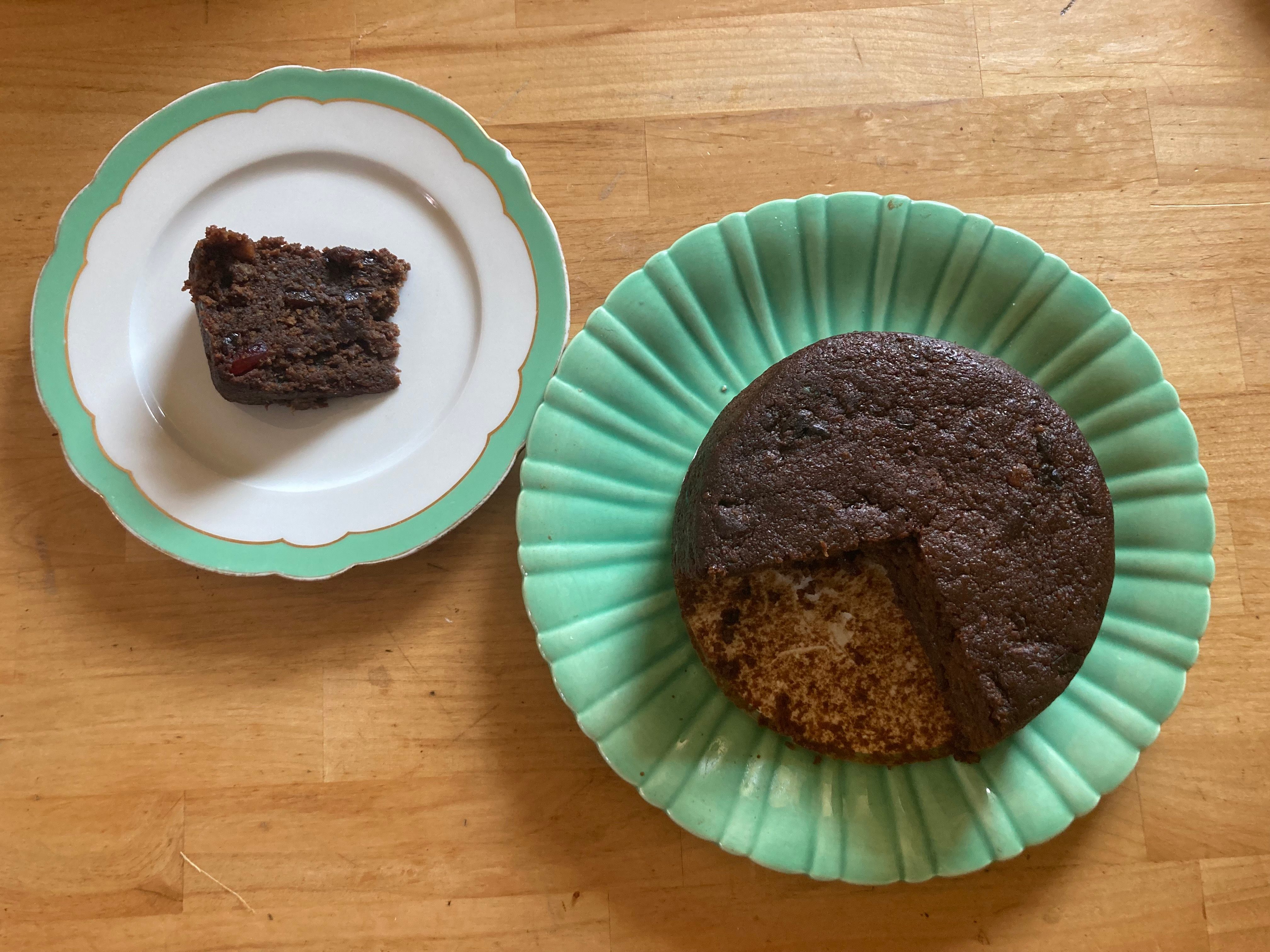 Name: Jamaican Rum Fruitcake
Platform: Etsy
Seller and Location: JCanDelights, Georgia
Price: $39.98, free shipping
I like fruitcake, which I know is a controversial stance. That being said, I'm not very good at making it. I even entered a fruitcake-baking contest once, and watched in horror as a judge bent their plastic fork in half trying to eat a slice of my creation.
The cake I bought from Yvette McGregor of JcanDelights would have swept that contest. Her Jamaican rum fruitcake arrived perfectly intact. This was the result of many test shipments to her sister in New York, when she would dribble the boxes like basketballs to emulate what the post office would put them through.
My fruitcake was fudgy and rich, the taste based on memories of a single slice of fruitcake that McGregor ate at a wedding when she was a child. But even if you're not from Jamaica, "I do believe my fruitcake will take you there," she says.
Meet a Vendor
Rochelle L. Garcia is the Arizona-based owner of Blue Corn Custom Designs on Etsy. A member of the Fallon Paiute Shoshone Tribe, she started selling her homemade blue corn cookies at an Indigenous Peoples' Day event before the pandemic. "And on that first day, we got a wedding order," she remembers. She began selling the cookies on Instagram, and then on Etsy.
When the pandemic hit, Garcia says that Indigenous people couldn't travel home to the Southwest for traditional foods. She suddenly found herself deluged with orders, especially for ground blue cornmeal and the juniper ash used to flavor it and keep its color.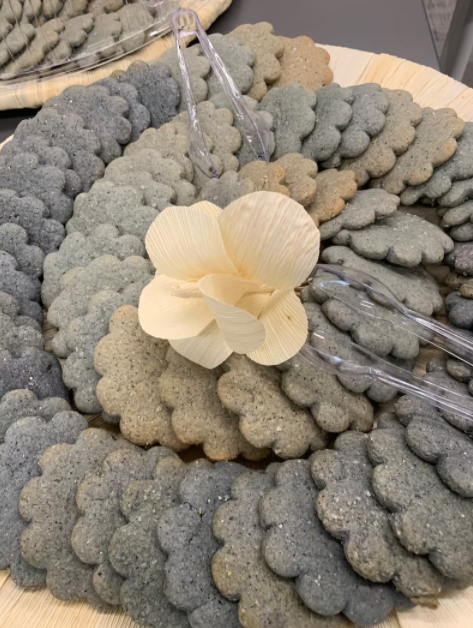 Even with the increased movement allowed thanks to vaccination and masking, business is still booming at Blue Corn. "Just the other day, we shipped an order to Sweden," Garcia marvels.
While it might seem silly or wasteful to ship cookies across the globe, Garcia's story speaks for a larger trend: Sellers on social media and e-commerce sites are providing important cultural foods to people far from home, strapped for time, or without the knowledge of how to make it themselves. Jamaican fruitcake or Southern-style biscuits can be a portal to home and family, especially when many people are still hesitant or unable to risk travel.
Tips for Online Ordering
California, where I live, has in the last few years implemented a Microenterprise Homemade Food Law, allowing people to sell cooked, fresh foods from their homes rather than limiting sellers to commercial kitchens. Other states have not, meaning that selling food on social media is something of a legal gray area. Some health organizations also caution against the practice of buying unregulated food online. All to say: If you're the type who's hesitant to eat at a potluck, maybe this isn't for you.
Most vendors are individuals or very small businesses. Be accommodating and understanding of delays and wrinkles in the ordering process.
As with all things in life and on the internet, exercise good judgement when giving strangers your address, contact information, and money.
To find food on Etsy, click on the Home and Living section, then on Food and Drink. I find it helpful to search by state, especially to find regional specialties.
Facebook Marketplace is pretty chaotic, but searching for "food," specific dishes, or baked goods is often a good bet. I generally purchase prepared meals on Facebook, so I don't want them shipped. In which case, it's often better to select the "Local Pickup" delivery method.
Gastro Obscura covers the world's most wondrous food and drink.
Sign up for our email, delivered twice a week.