For €50, You Can Buy a Share in This French Castle
People are chipping in to help save the castle of Saint-Vincent-le-Paluel.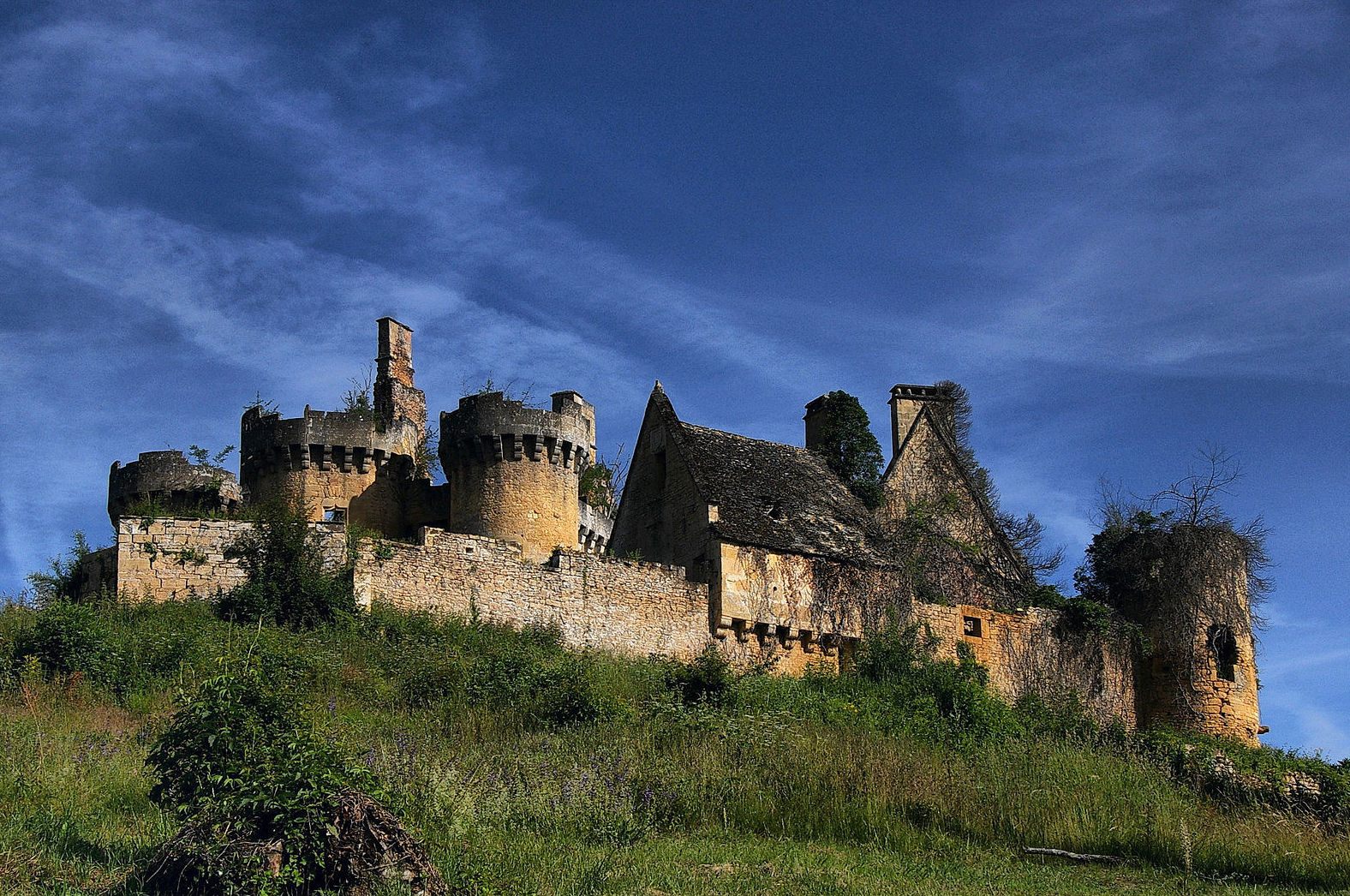 When you think of a castle, you likely picture a king lording over it, directing operations and fitting the building to his every whim.
In Dordogne, France, though, fans of one castle are trying to change that conception, the Local reports. As part of a crowdfunding campaign, they're selling fifty-Euro shares in the castle of Saint-Vincent-le-Paluel, a 15th-century chateau now famous for being torched by the Nazis during World War II, and for one memorable film appearance, in the 1968 comedy Le Tatoué.
The campaign was started by "Adopte un Château," a group dedicated to restoring the 30,000 abandoned and damaged castles in France. Although they've helped castles through crowdfunding before, if this plan goes through, it will be the first time donors receive a share in the building, and help to dictate is future.
It isn't a sure thing: the castle is going up for auction on September 21st. By that point, the fundraisers will have to have drummed up enough money to outbid any other potential buyers. According to the Local, 400 people have bought into the scheme so far, raising around €30,000. The starting bid is €250,000, so they have a bit of a ways to go.
But just picture it: a castle with hundreds of tiny thrones, instead of one big one. That's more fun to imagine, right?
Every day, we track down a fleeting wonder—something amazing that's only happening right now. Have a tip for us? Tell us about it! Send your temporary miracles to cara@atlasobscura.com.