Do You Have What It Takes to Be a Professional Cat Cuddler?
An Irish clinic is hiring for the internet's perfect job.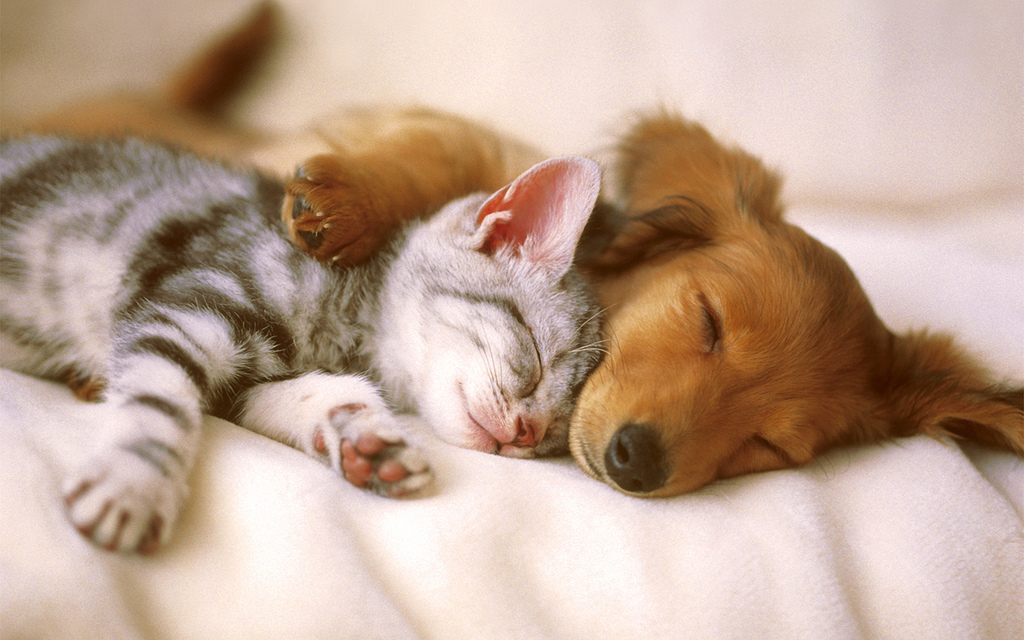 The rat race got you down? Well, an all-cat veterinary clinic in Dublin has a job opening that just might make you feel a bit better about things. How does "professional cuddler" sound?
Just Cats Veterinary Clinic, whose job posting has set the hug-deficient internet on fire, is seeking a natural cat person who can simply come in and give their patients some love. The perfect person for the position, they wrote, would have natural "cattitude," count kittens to go to sleep, and feed stray cats. The actual job, which they advertise as full-time, would require the cuddler to pet and soothe any feline patients who are nervous—so "gentle hands" and the ability to decipher different types of purring are pluses.
It could almost be taken as a joke, except for the end of the posting, which adds, in a no-nonsense fashion, "A veterinary council of Ireland recognised qualification is essential for this role." So you will need a bit more experience than years as a feline fancier.
A representative from Just Cats told the Huffington Post that the official title associated with the position will depend on the experience of the chosen candidate, but could range from essentially being a veterinary intern to a full nurse, in terms of comparative importance.
The clinic hopes that care focused on the comfort of the animals will encourage cat owners to bring their pets to the vet more often. Unsurprisingly, the clinic has received applications from all over the world. They might be on to something.