Celebrate Children's Book Week With Rare Titles Courtesy of the Library of Congress
A hundred years and counting of promoting childhood literacy.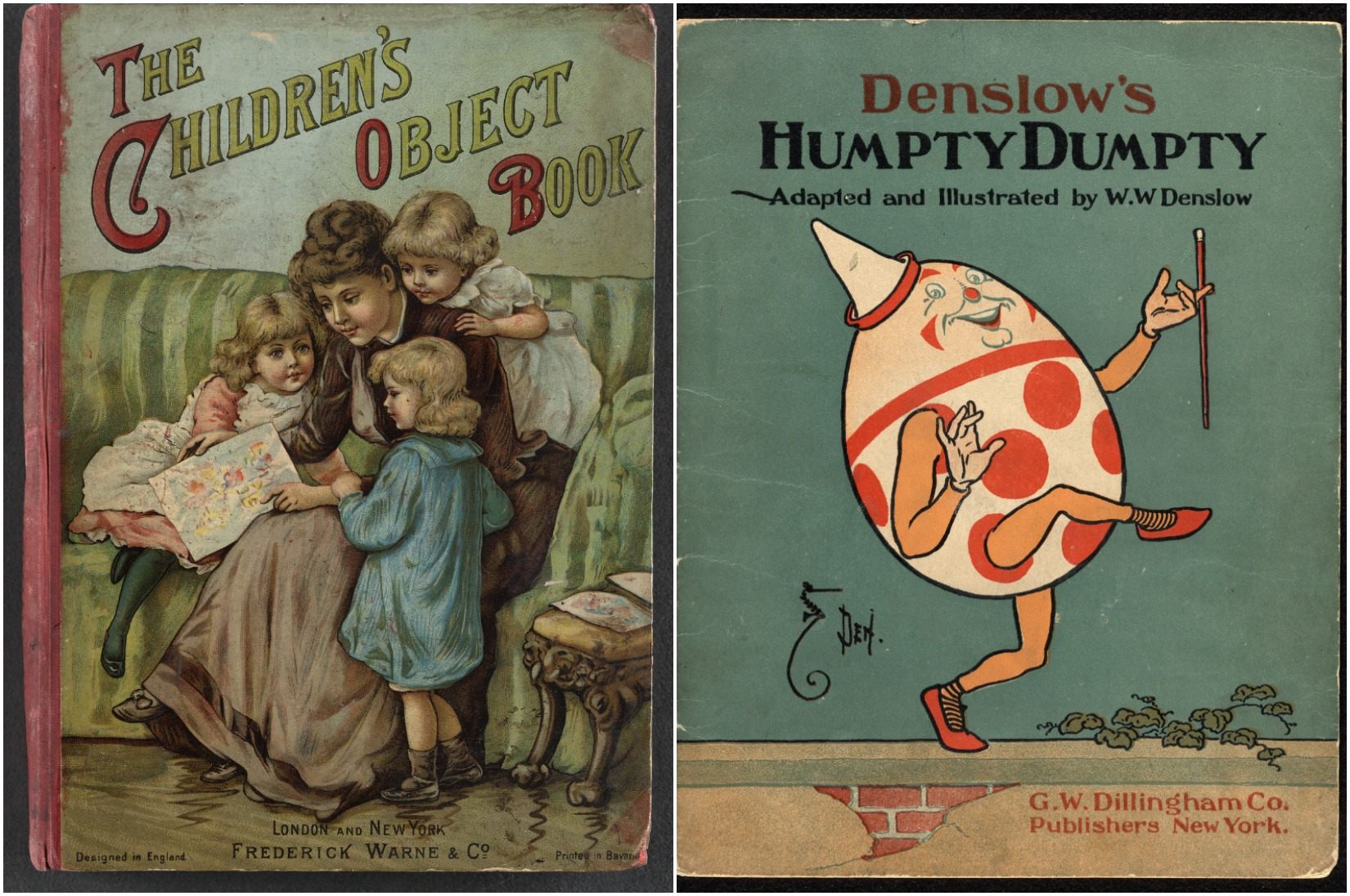 In 1913, Franklin K. Matthiews, the librarian for the Boy Scouts of America, traversed the United States with the goal of raising awareness about the importance of childhood literacy and children's books. In 1919, his advocacy culminated in the creation of Children's Book Week, the longest-running national literacy initiative in the U.S. This year marks the 100th anniversary of Matthiew's endeavor to make books an essential part of every childhood. In celebration, the Library of Congress has made available online a collection of 70 rare children's books all published in the United States and England before 1924.
The collection includes titles such as The Slant Book from 1910, which follows a young baby named Bobby as his carriage careens downhill and across the city. The book was created in the shape of a rhombus rather than a rectangle, allowing Bobby to ride the slope of the book as the pages turn. There are also educational titles including The Juvenile National Calendar, which dates back to 1824. The book taught children the responsibilities of various government officials, such as the President, Vice President, and Secretary of the Treasury, all during a time when the country itself was still an infant. Many of these books are accompanied by artwork from famed American illustrators, such as W.W. Denslow, Peter Newell, and artists from the Golden Age of Illustrations, such as the English illustrator Randolph Caldecott, after whom the Caldecott Medal for children's picture books was named.
The collection isn't just a hodgepodge of random children's books from the past. Each book represents one of three themes chosen by the library: Learning to Read, Reading to Learn, and Reading for Fun. But perhaps what's most notable about these 70 texts is that, some of them harken back to antiquated notions of race, class, and gender, providing parents the opportunity to have important discussions with their children on how societies can change. As Lee Ann Potter, the director of the learning and innovation office at the Library of Congress, told the New York Times, "We're celebrating the fact that these books provide us with the opportunity to have conversations about what is appropriate or inappropriate, that they help us understand a different time."