How the Chinese Diaspora Feeds Itself, in 100 Dazzling Illustrations
What does home taste like?
In an ink-black night sky, against the stars of distant galaxies, a solitary Chinese mantou bun emanates steam, circled by red chili oil like a spicy ring of Saturn. This is not a newly discovered solar system; it's one of 100 artworks in #ChineseFoodiesOfIG100, a digital exhibition of illustrations that welcome viewers to the dining tables of the Chinese diaspora.
Curator Jenny Lau, a Chinese-British Londoner who writes and coordinates events about East and Southeast Asian food under the moniker Celestial Peach, grew up in Hong Kong until the age of 11, when she and her mother moved to a London suburb. She is one of the approximately 45 million ethnically Chinese people who live outside of mainland China, Hong Kong, and Taiwan and together comprise a dizzyingly diverse Chinese diaspora found in nearly every corner of the globe.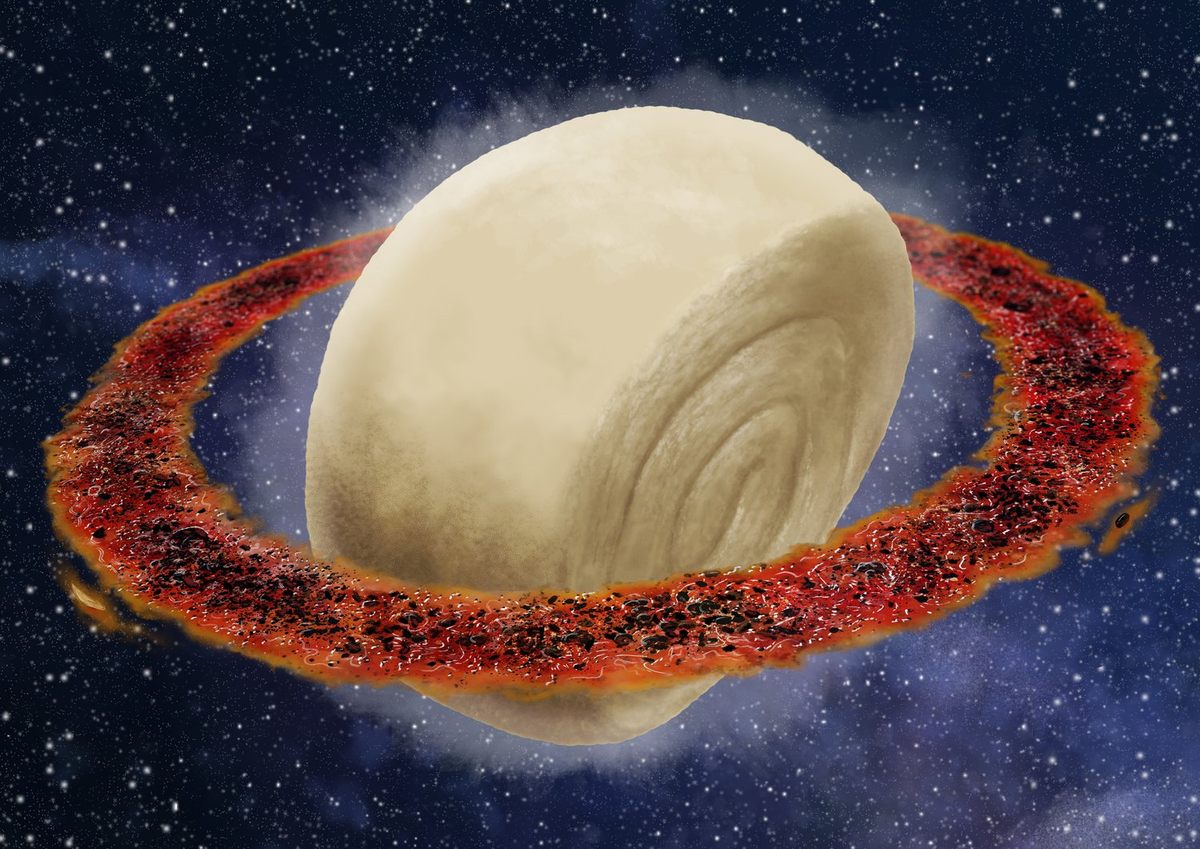 Starting in June of 2019, Lau, a communications consultant by day, interviewed 100 chefs, food writers, food artists, and food entrepreneurs from all over the Chinese diaspora for an Instagram series called #ChineseFoodiesOfIG, asking them questions over email such as "Where are you from? Where are you really from?", "What's in your fridge?", and "What does Chinese food mean to you?" For more than two years, Lau published an interview almost every week, her subjects ranging from Chinese-Malaysian-British photographer Louise Hagger to Chinese-American culinary luminary Grace Young. Last October, after her 100th interview, she crowned the series with the #ChineseFoodiesOfIG100 exhibition, commissioning 40 artists, mostly of Asian descent, to illustrate interviewees' answers to the question, "What does home taste like?"
"I knew I wanted to put the interviewees at ease and kind of set the tone for the interview," she says of the question. "It was a signal for … 'I want you to show me the real you.'"
Identity can be a fraught topic among the Chinese diaspora, a group that has forged lasting communities in an estimated 130 countries and faced xenophobia in many of them. The diaspora started in the 1400s, when Chinese traders established Chinatowns throughout Indonesia, kicking off centuries of migration throughout East and Southeast Asia. In the 1800s, millions of Chinese laborers settled in Europe, Africa, the Americas, and other parts of Asia after the Opium Wars forced the Qing dynasty to allow mass emigration. And in the past century, millions more people from Taiwan, Hong Kong, and mainland China have settled all over the world in search of economic opportunity and political refuge.
The descendants of these waves of immigration have shaped and been shaped by each of their adopted homes. In Malaysia, Singapore, and Indonesia, home to some of the world's largest Chinese populations, centuries of intermarriage between Chinese and Southeast Asian people produced the hybrid Peranakan culture, and in Peru, the Latin American country with the largest Chinese ethnic group, Peruvian Chinese people are responsible for arroz chaufa, a Peruvian national dish reminiscent of chaofan, or fried rice.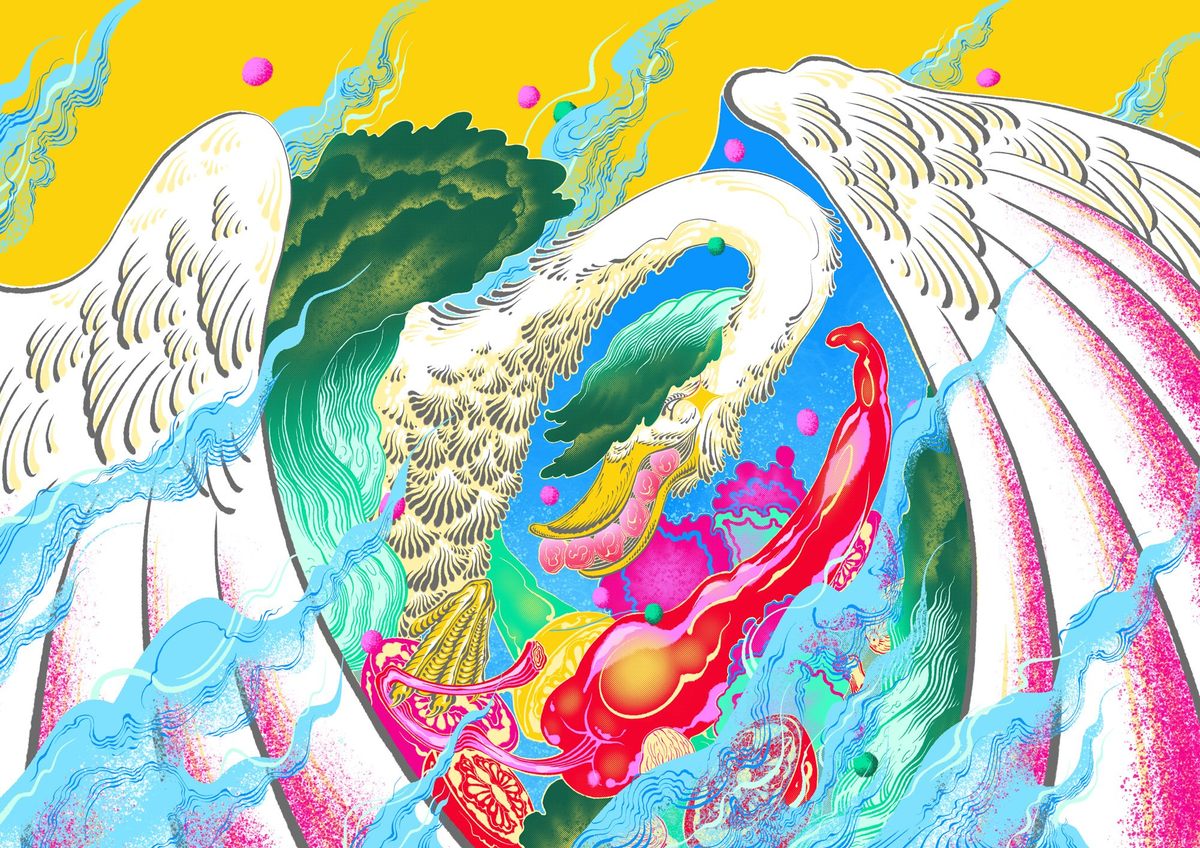 Although millions of Chinese people live in the United Kingdom, United States, Canada, and Australia, Lau says that in much of the English-speaking world, "all of the people talking about Chinese food who are being profiled and pedestaled are white people." A few years ago, an agent rejected a book proposal by Lau, saying, "I'm sorry, we already represent Ching He Huang," a Taiwanese-British food personality. "This very prominent agent who has a roster full of white men was telling me that she couldn't even entertain me being on a roster with another Asian woman," Lau says. With #ChineseFoodiesOfIG, Lau passes the microphone to Chinese people so they can tell their own stories, on their own terms.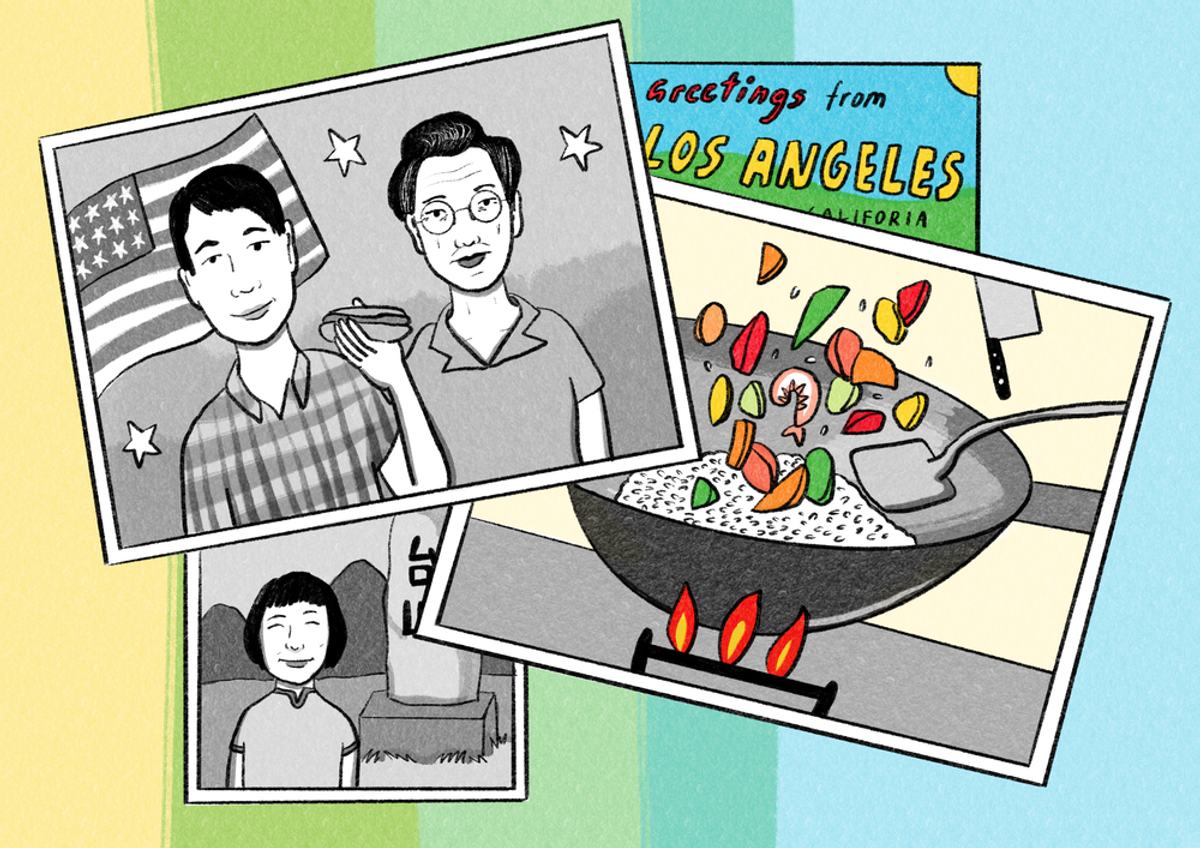 The exhibition's 100 interviewees share myriad, delicious iterations of home in the Chinese diaspora, brought to life in visuals that draw from disciplines ranging from cartoon illustration to 3D design. David R. Chan, a chronicler of American-Chinese restaurants, tells Lau that "growing up [the taste of home] was very Americanized—we didn't even celebrate Chinese New Year," but that he has absorbed culinary influences from Toishan, his wife's birthplace. Cartoon artist Kaitlin Chan rendered his answer with cartoon postcards of vegetables flying above a wok and men eating hot dogs. Erica Ho, a Singaporean graphic designer based in the UK, drew a psychedelic, red-and-green print of shrimp, tamarind, and coconuts to depict the Peranakan roots of Jian Loh and Brian Ooi, Malaysian-Australian owners of Australia's first bulk Asian grocery.*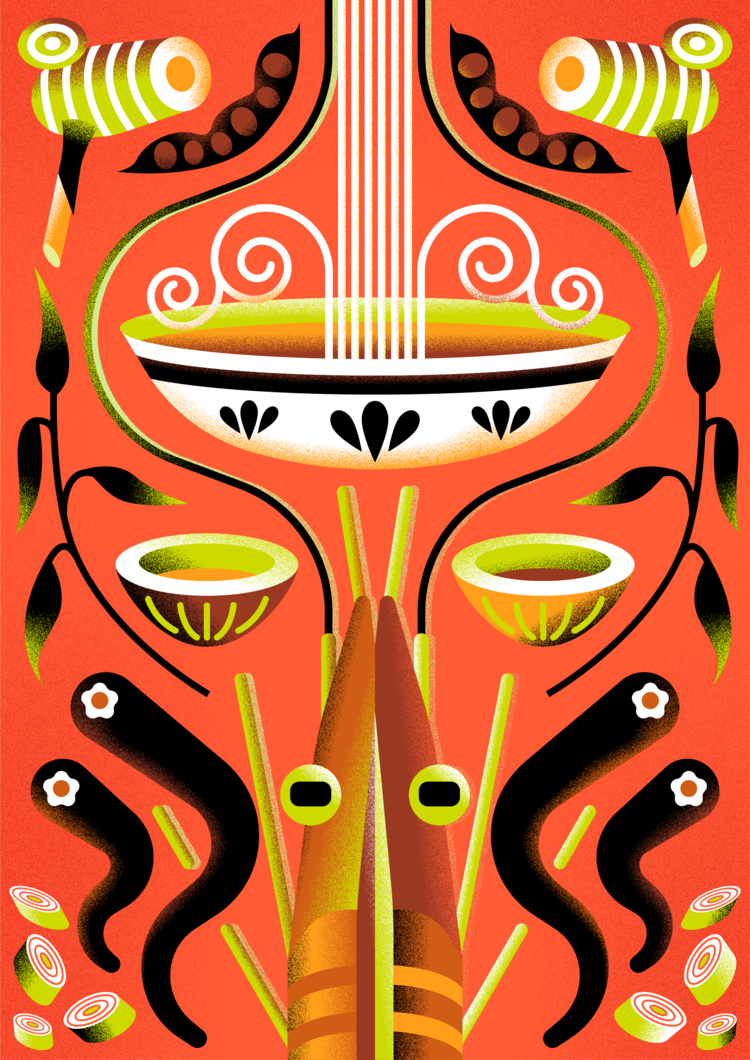 In combination, these illustrations create a virtual community. "One of the things I always hear from other diasporic people," Lau says, "is 'I feel like I can't be myself,' or 'I feel like I have three or four versions of myself … ' Well, maybe you don't have to choose, because we're all playing that game." Interviewees have told her they cried answering her questions, and readers have told her the same. Artists, interviewees, and viewers of the exhibition have formed friendships. Travis Post and Lisa Zak, owners of the Sichuan restaurant Plenty of Clouds in Seattle, met Tiffany Ran, the chef behind Taiwanese pop-up Ba Ba Lio, through #ChineseFoodiesOfIG, and have since begun a culinary collaboration, says Lau.
Amidst the diversity on display in these illustrations, Lau says, "there was something that really connected those 100 different answers. I guess it's what I call Chinese-ness." It's impossible to define, but Lau says that for Chinese people living away from mainland China, "Chinese-ness" might be "more about that process of having to work out what home is."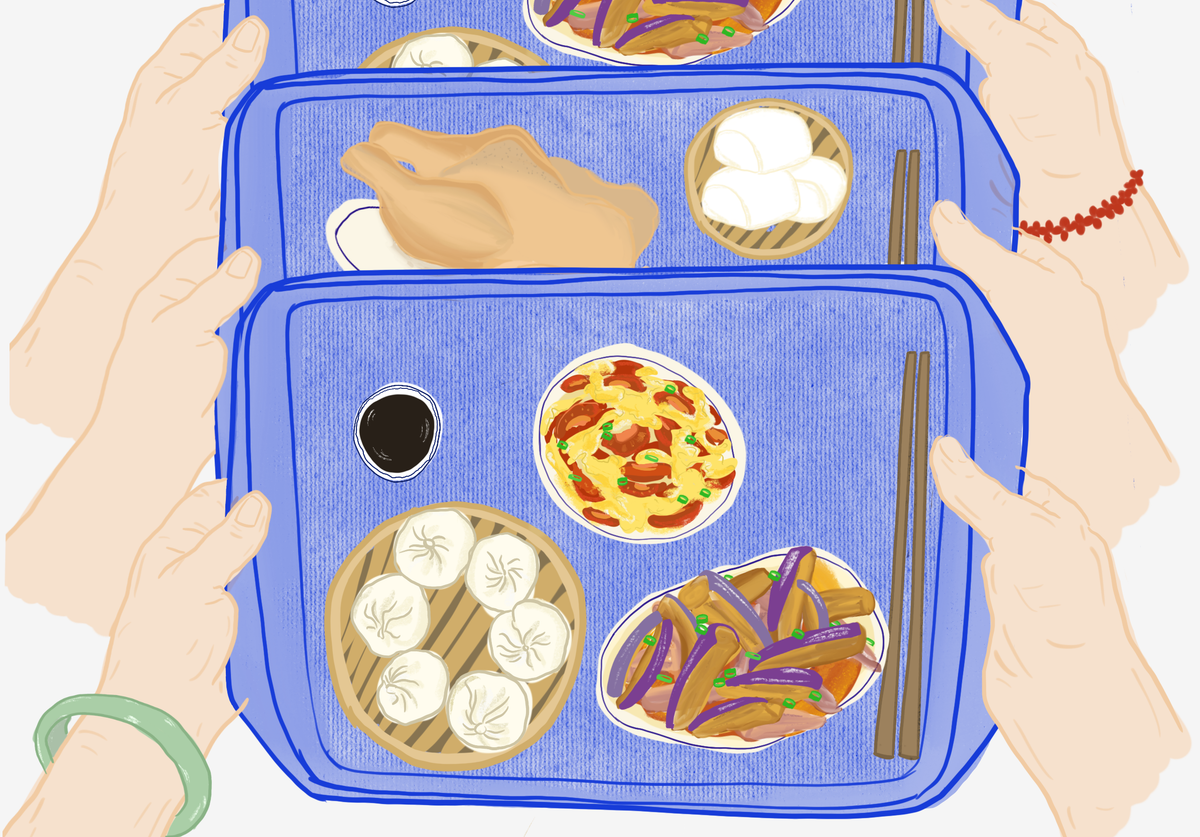 Many of the interviewees located home in comforting regional Chinese dishes they ate during childhood. "Home tastes like all the childhood dishes I had when I was a small kid in China," said Berlin-based recipe developer and food writer Sissi Chen. "My favorite dishes were fish fragrant eggplant, a whole roasted chicken, tomato-egg stir fry, huge fluffy baozi, and just simple mantou with any type of cooked warm dish."
But for many in the diaspora, home tastes like a mix of markedly Chinese foods and foods that are not Chinese to the naked eye. "Cantonese cuisine values vividly fresh ingredients, and so my parents loved foraging for the best that the Pacific West Coast had to offer," said Lee F. Man, Chinese-Canadian food writer and founder of the Chinese Restaurant Awards. "Rock cod caught by my father, wild watercress gathered by my mother, and locally raised chickens all made their way to our dinner table."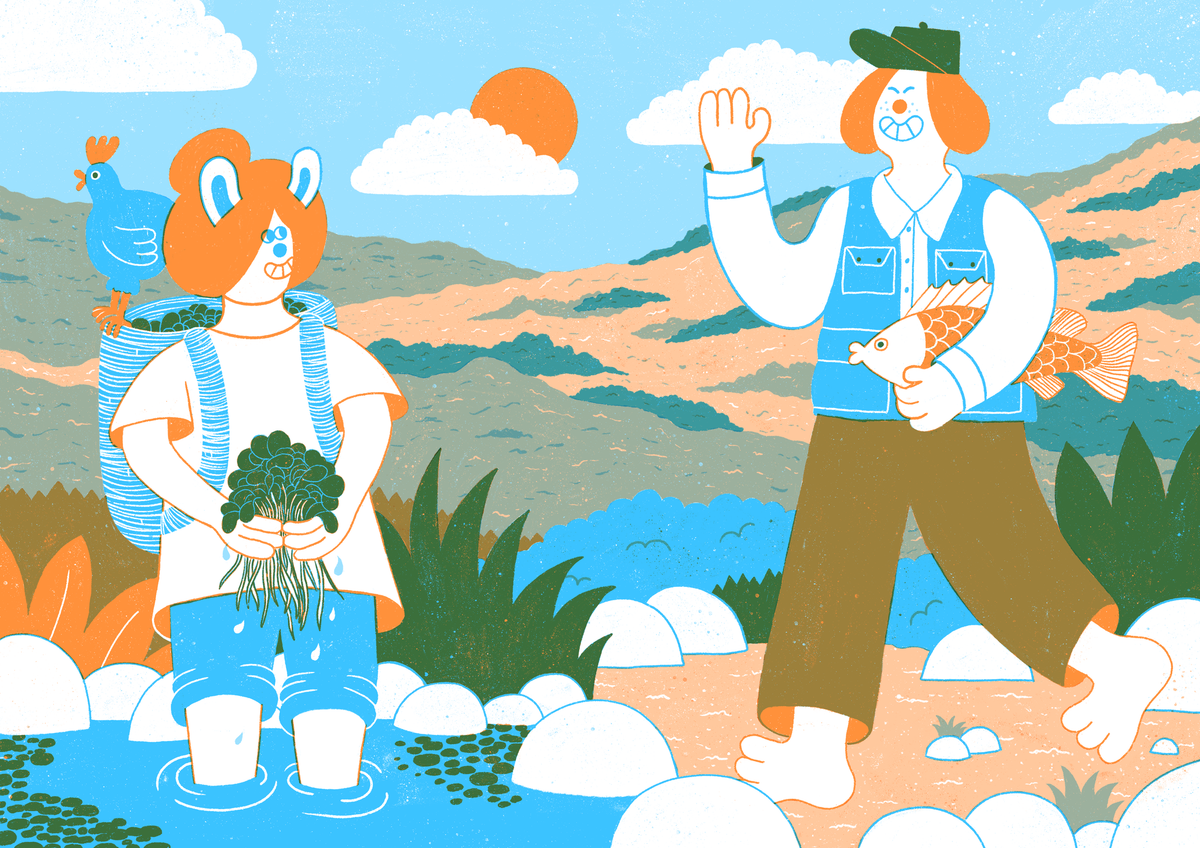 Malaysian-born, Australian-raised, and London-based recipe developer Helen Goh said, "Home tastes like congee with all the trimmings. And also challah on Friday nights when I do Shabbat meals with my husband and children."
And plenty of the interviewees described a home anchored by women. Sihan Lee, a Singaporean restaurateur in France, said that, having grown up with Hokkien and Hainanese grandmothers and a Filipino helper, "If you ask me to describe what does home taste like, it would be a combination effort of the three female powerhouses in my life. Humble plates of chicken adobo, spicy szechuan vegetables tossed with pork, old cucumber braised in stock till yielding and tender, as well as Hainanese beef stew accompanied with a bowl of steamed white rice."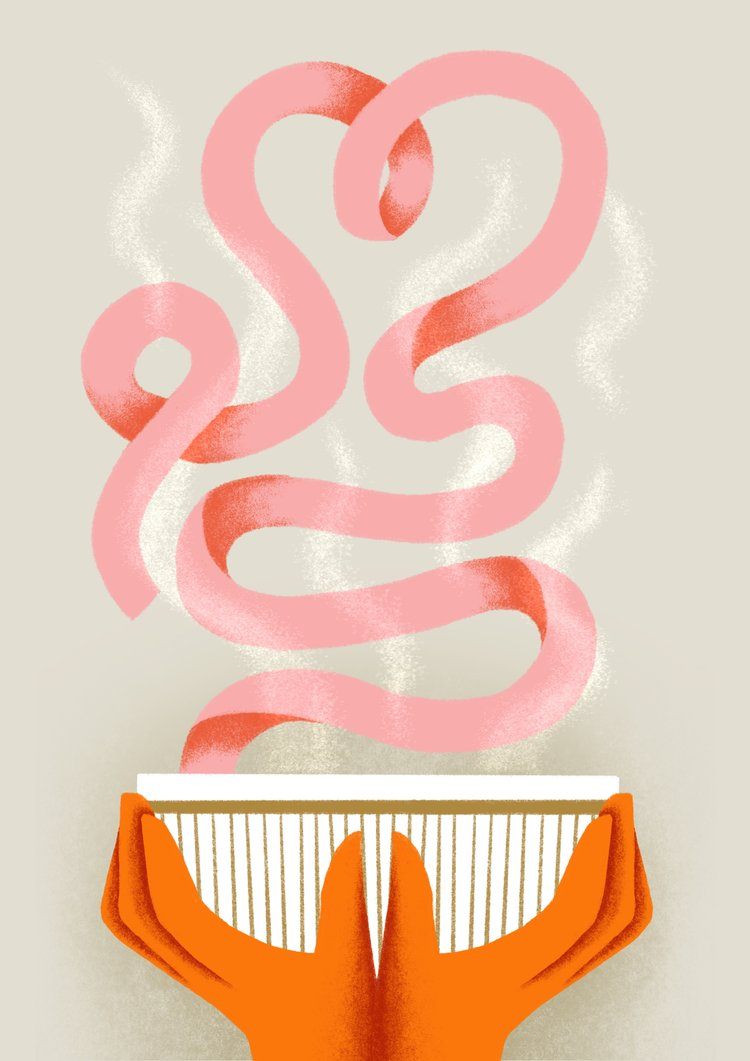 If there's one thing that these interviewees share, it's that their kitchens are windows into their most vulnerable selves. "To a lot of these people," Lau says, "that dining table is a safe space, and it's comfort, because that home cooking is allowing you to embrace your Chineseness.'" Home tastes like "Eating an egg tart, sitting on gung-gung's lap at dim sum," said American food podcaster Coral Lee. Burmese-Chinese-British cookbook author Emily Chung said it tastes like "Warmth and comfort, [a] 'hug in a bowl,' that feeling."
When the COVID-19 pandemic brought an onslaught of anti-Asian racism some nine months into the project, interviewees' answers became more pointed. Gabe Chan (@woke_wok), a Chinese-Canadian chef, said in his interview, "My heart goes out to all the Chinese restaurants who are struggling during these times and with the racial violence that has occurred and will continue to occur (let's be honest). Chinese food existed before us and will exist long after us even with the pandemic. Chinese food forever."
Amidst this rise in xenophobia, Lau hopes that the exhibition's dazzling food imagery and vulnerable interviews will help non-Chinese viewers understand the vast, diverse Chinese diaspora. "Come for the food, and stay for the conversation," Lau says, before adding, "And help with the dishes."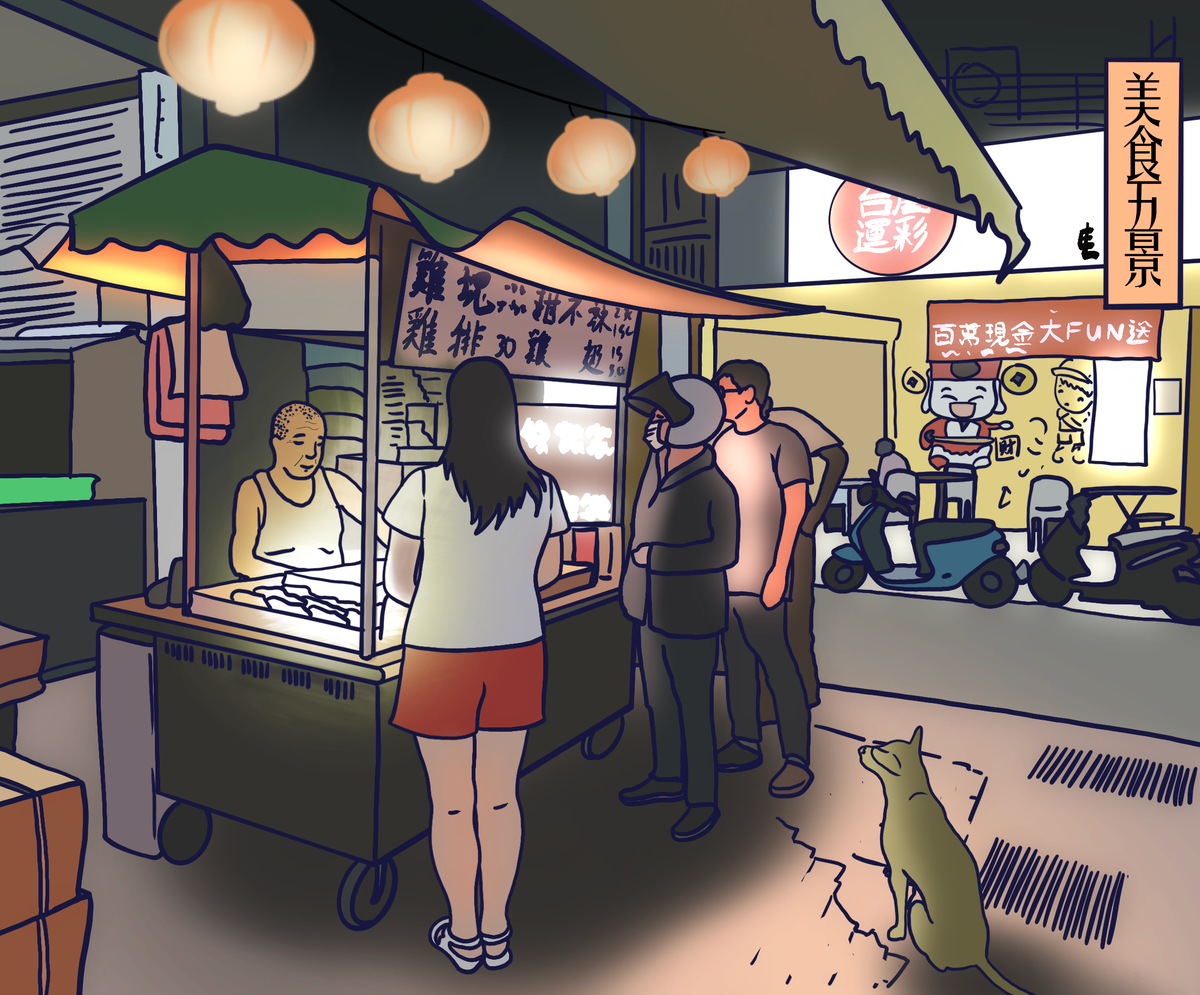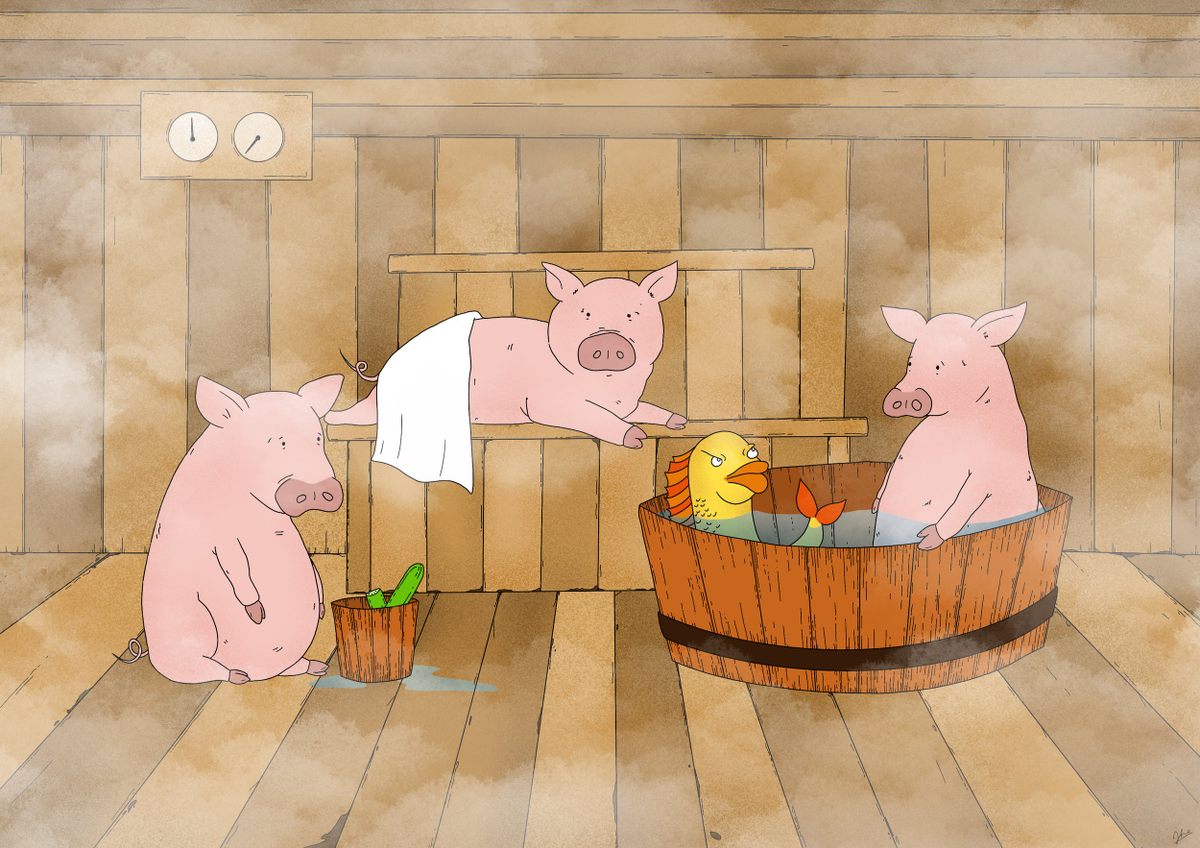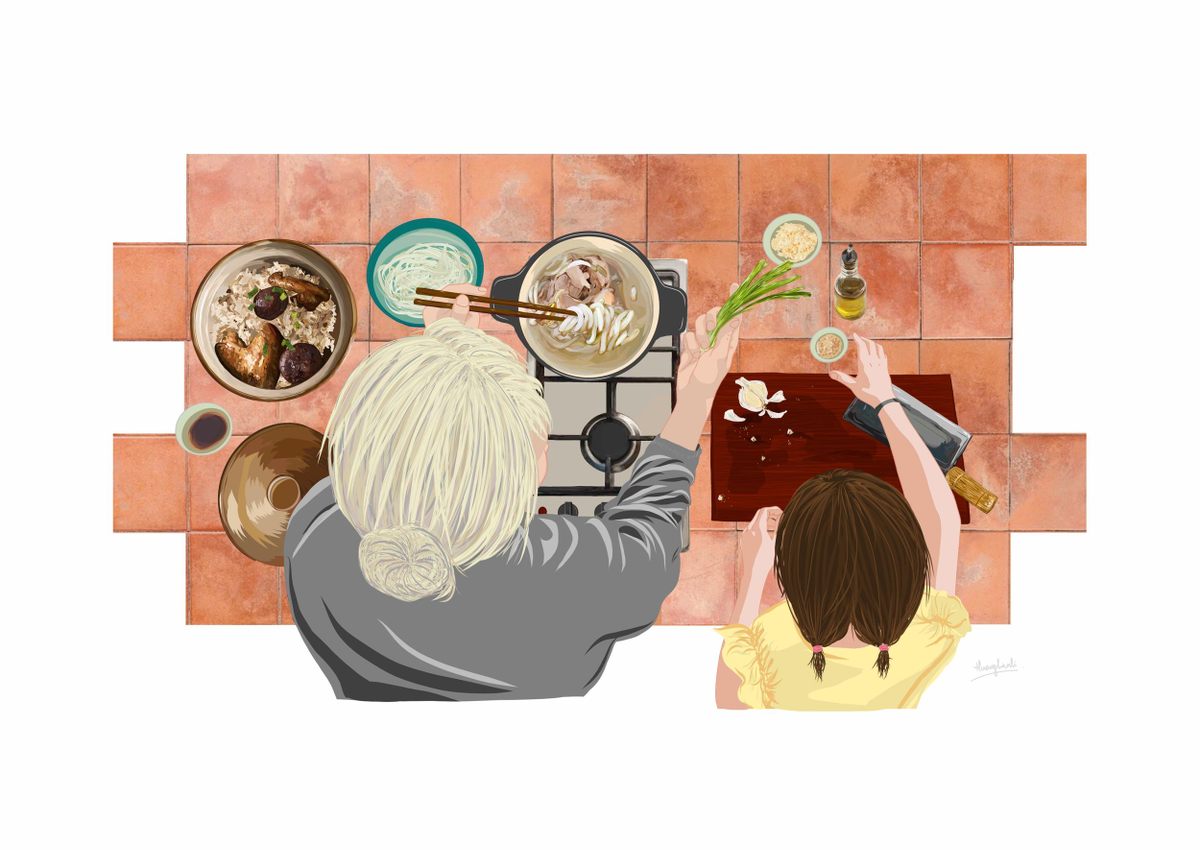 *Correction: This article previously stated that Erica Ho was a Los Angeles-based designer. She is a Singaporean graphic designer based in the United Kingdom.
Gastro Obscura covers the world's most wondrous food and drink.
Sign up for our email, delivered twice a week.