The Colonial Tavern Dishing Up 18th-Century Vittles
A new menu at Williamsburg's living-history museum offers carrot puffs and hunters game pye.
In colonial America, a family might enjoy a Cheshire pork pie filled with pork tenderloin, apples, and spices. Another might enjoy a corncake, thanks to the maize long cultivated by Indigenous people. A wealthy family might indulge in a bird—but not just any bird, you see. A bird that had been plucked, cooked, and reassembled to sit in the center of the table.
Dishes like these once appeared on the menu at King's Arms Tavern, a "public house" that opened in 1772 in Williamsburg, which was then the capital of Virginia. The restaurant is still serving food, albeit as a careful reproduction in Colonial Williamsburg, the world's largest outdoor living-history museum, where actors in period costumes share stories about colonial dining history. King's Arms Tavern closed their doors for a time due to the pandemic, but as of today, a revamped menu will greet diners, one that looks a lot more like the fare of 1772.
"As long as I've worked in historic foodways, we've been trying to get historic-based foods into the tavern," says Frank Clark, an expert on historic foodways at the Colonial Williamsburg Foundation. Though the tavern served food inspired by the 18th century before its closure, which were brought out by costumed staff on period-appropriate dishes, those "inspirations" often turned into burgers, prime rib, and club sandwiches. For the past two years, however, Clark has been working with King's Arms Tavern lead chef, Keith Nickerson, to craft a more literal interpretation of 18th-century colonial fare.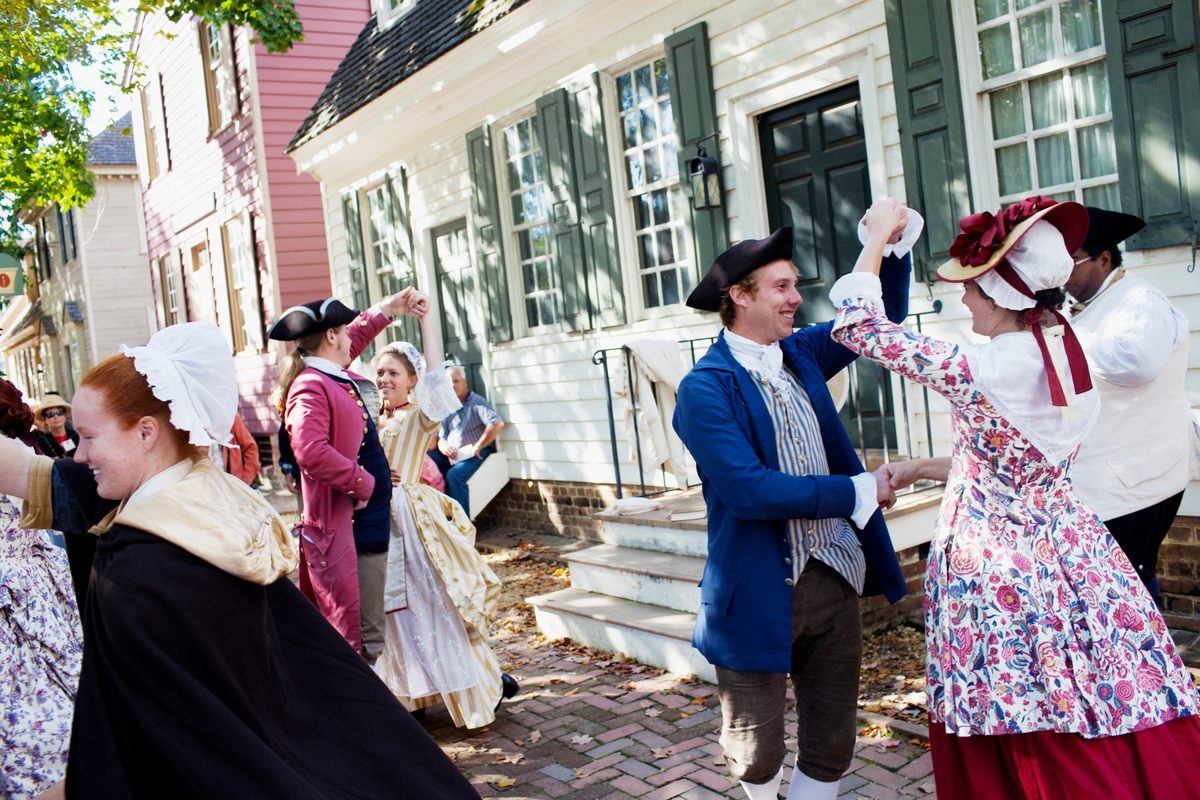 Understanding how Americans cooked has intrigued Clark throughout his career. For more than 30 years, he has worked to trace and recover knowledge that allows visitors and historians to better understand how food shaped life in the 18th century.
"We have a fabulous resource in the form of printed cookbooks that were published and written in this period," he says. They represent "an immense catalogue of information that really exceeds most any other historic trade that we have here in Williamsburg."
One cooking principle that stands out, which Clark wanted to communicate through the new menu, is how seasonality and the lack of refrigeration dictated what appeared on dinner plates in Colonial Williamsburg. That's how carrot puffs, which are similar to hush puppies and made by mashing the carrots, made the new menu—cooks made the dish when carrots were nearing expiration. Similarly, hunters game pye is a hearty reminder of a time when meat pies weren't just a culinary delight. Made with valuable scraps of venison, duck, and rabbit, this colonial classic was a safety measure, since baking the pie would kill any bacteria that had developed in the meat since it was first roasted.
"We tried to do things that would give [diners] an understanding of, okay, this is what the cooks of the 18th century had to work with," says Clark. His goal was "to give a chef's understanding of that particular time."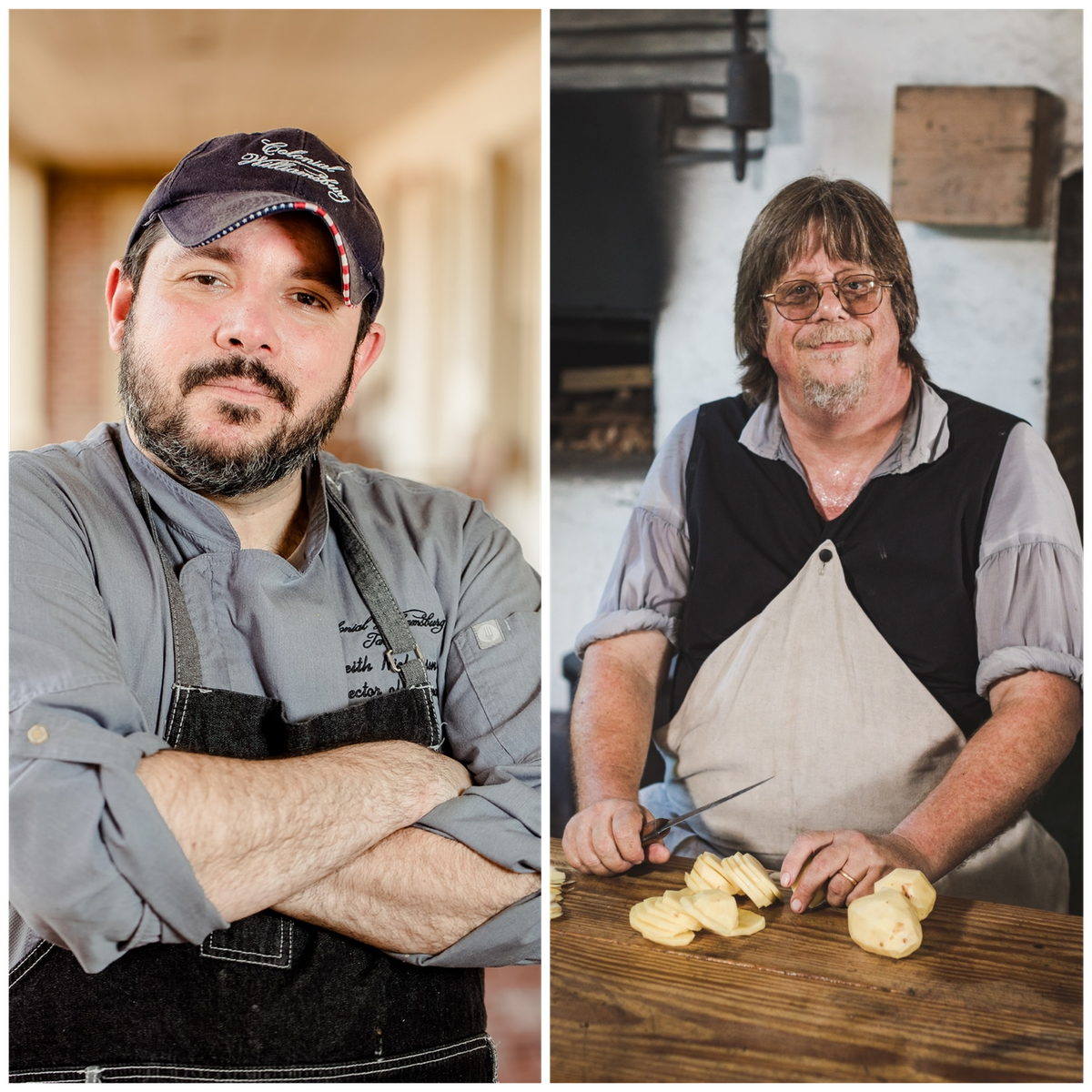 Another strain of research that influenced the menu is the increased attention among scholars to Black and Native American contributions, such as those of Thomas Jefferson's enslaved cooks, James and Peter Hemings, who became lauded chefs and brewers. Although Africans and Indigenous people often exchanged their knowledge orally, cookbooks from colonial cooks recorded key recipes, instructions, and context that have guided food historians.
"There would be no Virginia food if it wasn't for African Americans who came here," says Clark. "They didn't come willingly, but even so they contributed to the flavors and the creation of the cuisine that became Virginia cooking in the 19th century. And that's true everywhere in America."
One of the Tavern's new dishes, King's Arms peanut soupe, tracks this history. A variation of a recipe developed in the early 1900s by George Washington Carver, the celebrated African-American scientist and peanut enthusiast, it's a nutty ode to enslaved people who came to the Americas with extensive knowledge of how to grow and cook with peanuts.
"I think it's interesting to tell the story of food not just in our little time capsule, but overall," says Nickerson, "to tell the entire story of food."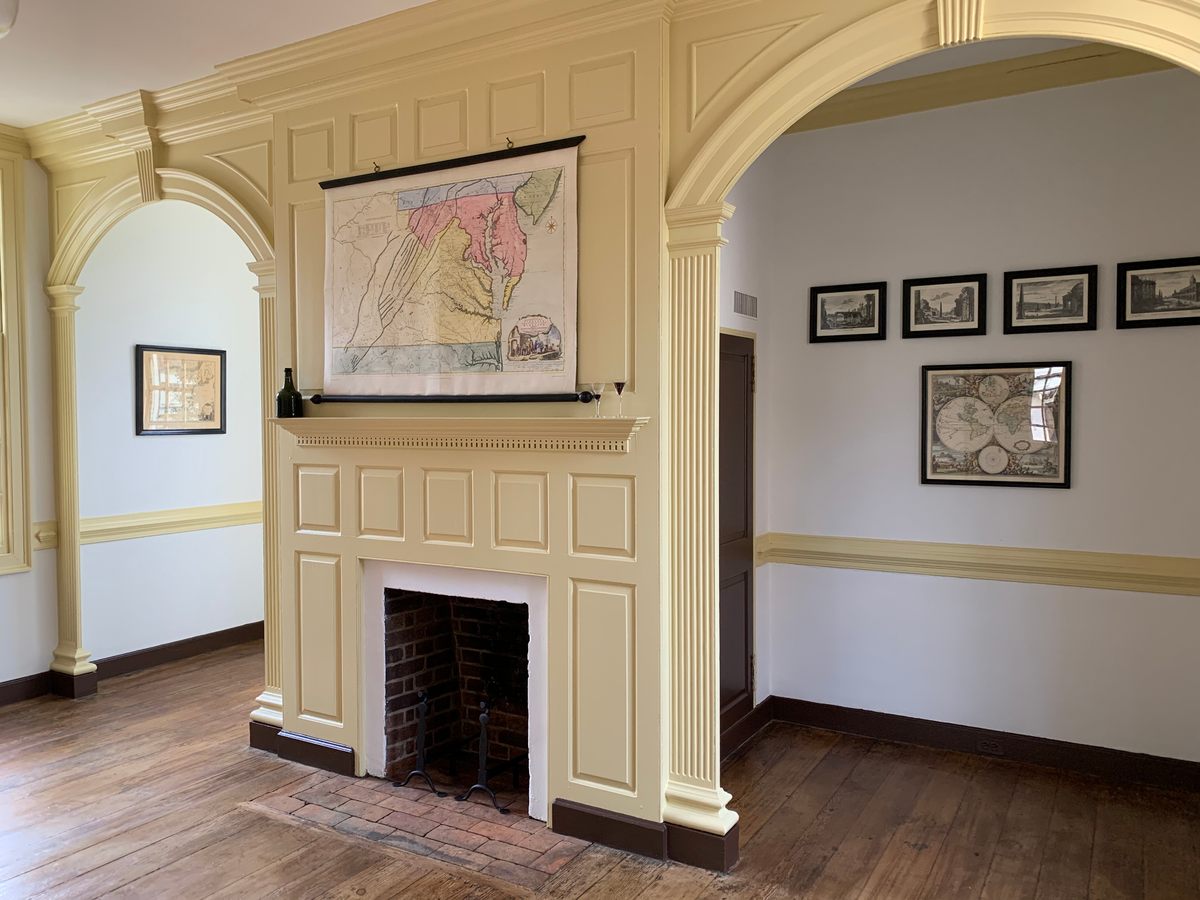 Clark and Nickerson both spent hours with old cookbooks and in archives to figure out how to effectively share these lessons with guests, but they couldn't simply pick 18th-century recipes and plop them onto a 21st-century menu. Clark stumbled across a recipe for roasted peacock, for example, a fairly common dish in the 1700s. It instructed cooks to remove the skin and feathers, then place the skin and feathers back on the cooked bird.
"You know, that's something that I probably don't have the skill set for," says Clark laughing.
Like many chefs, Nickerson is inspired by the lessons left behind by 18th-century cookbooks and recipe cards, but his culinary creativity plays a key role in adapting the recipes for today's diners. For the carrot puffs recipe, he departed from the 18th-century recipe by combining it with a spring-pea hummus and a pistachio-and-carrot pesto, delighting guests who sampled menu items ahead of the opening.
Clark was one of them. "It was fabulous," he says. "I never would have thought of that combination, but it really worked quite well." Despite his devotion to the past, he says he was impressed with Nickerson's ability to make the old taste like something new.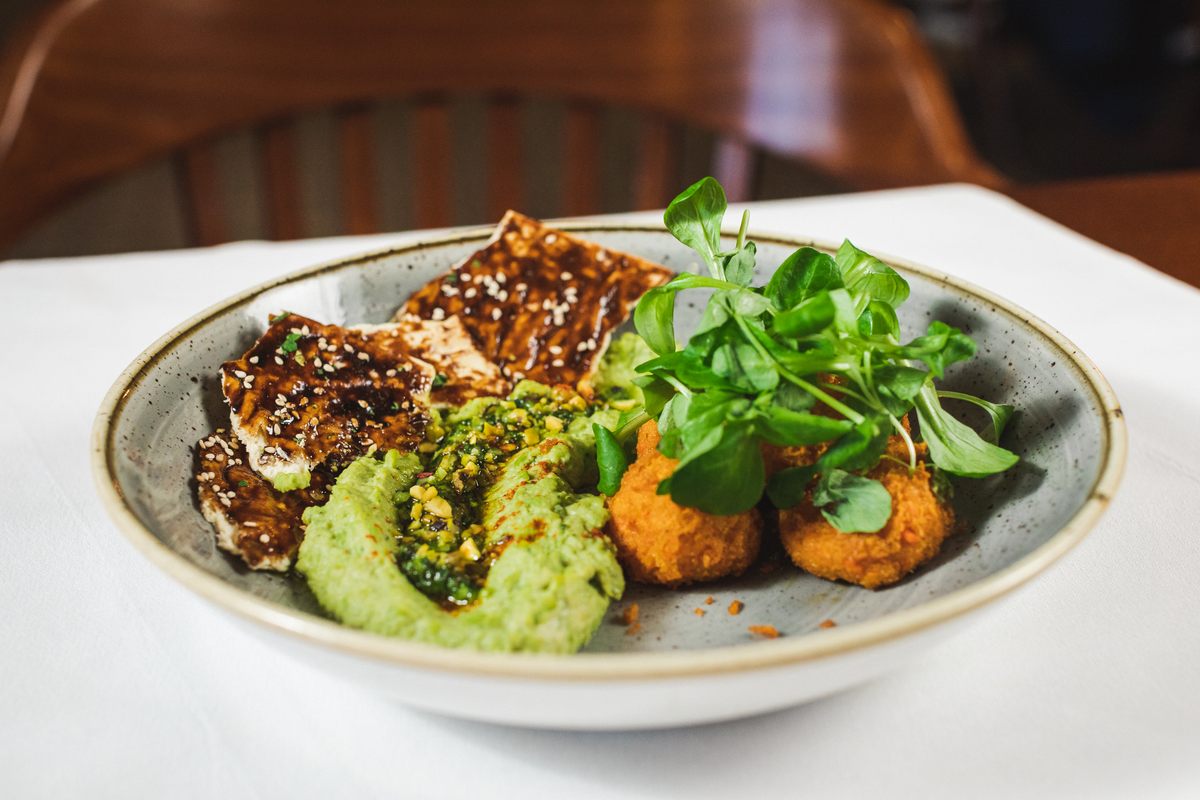 As King's Arms Tavern prepares to welcome guests, Nickerson and Clark are excited to be part of a culinary project that's historical, educational, and, perhaps most important during these daunting times: fun.
"I just hope they have a good time," Clark says of the forthcoming guests. "It's just a great and delicious way to step back and connect with the past."
Can visitors manage to get full bellies and digest full history lessons? Only time will tell.
Gastro Obscura covers the world's most wondrous food and drink.
Sign up for our email, delivered twice a week.