A New Map Tracks the Life of San Francisco's Emperor Norton
Walking tour, anyone?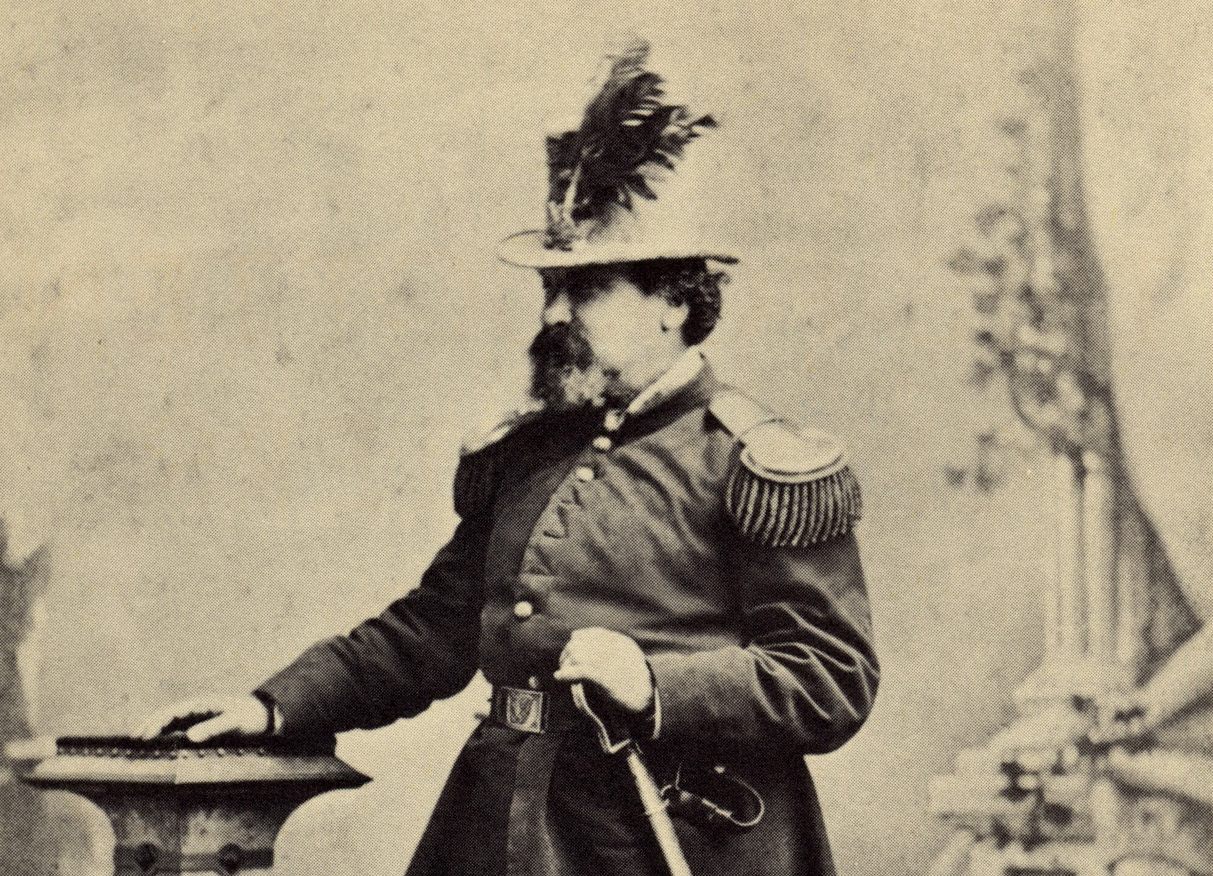 In 1859, Joshua Abraham Norton declared himself Emperor of the United States. From his seat in San Francisco, the country's new emperor released proclamations, pushed for political reform, issued currency, and acquired a lasting reputation as one of the city's premier eccentrics. Most famously, he proposed the construction of a bridge from San Francisco to Oakland—a vision that came to pass, many years later, in the form of the Bay Bridge. When Norton died in 1880, his obituary was front-page news in the San Francisco Chronicle, and a crowd of mourners followed his coffin to burial at the city's Masonic Cemetery.
Today, the San Francisco of Emperor Norton is hidden beneath decades of urban growth and reinvention, and the geography of his life was mysterious enough that even his most devoted fans only knew of a couple of the key places in his history. Now, though, The Emperor's Bridge Campaign, a small nonprofit dedicated to celebrating the emperor's legacy, has created a comprehensive map of his San Francisco, which includes not just the places where he lived and worked, but also 44 delightfully detailed entries on everything from the Mechanics' Institute, where the Emperor played chess, to the amusement park where he was denied access to the roller skating rink.
Norton was born in England and lived with his family for many years in South Africa before moving to San Francisco in 1849, when he was in his early 30s. The new map includes these far-flung destinations as well, though the details of those parts of the Emperor's life are sketchier than those from his time in America. It also includes spots, marked by stars, that feature Emperor Norton–inspired art. The research for this map, which involved digging into "ship's passenger lists, city directories, newspaper reports, eyewitness accounts," and more, according to the campaign, did turn up new details about a key period in Norton's life—the years between his financial ruin and his self-appointment as emperor.
After Norton came to San Francisco, he built wealth through an inheritance, real estate, and importing, but in the early 1850s, he made a bad deal on a large shipment of rice, and eventually had to file for insolvency. Usually when his story is told, he left San Francisco at that point and returned only to crown himself emperor. But, says John Lumea, the president of the Emperor's Bridge Campaign, "a close reading of the city directories from this period suggests that Norton was in San Francisco the whole time—and that he was living in a boarding house on Kearny Street between Broadway and Vallejo when he issued his original Proclamation."
The Emperor's Bridge Campaign originally launched in 2013 as part of an effort to rename the Bay Bridge for Norton. It now has around 100 members, as well as a group of 25 or historians, researchers, and artists who supply the campaign with new information about Norton's life and legacy.
"There is a 'received' version of Emperor Norton as a lovable kook in a funny suit—a harrumphing mascot of San Francisco who reimagined himself and marched to his own drummer, never mind what anyone else thought or said about him," says Lumea. "What has received far less attention—and what emerges through a careful reading of the full body of Emperor Norton's newspaper Proclamations—is that the Emperor also was an early champion and popularizer of the values of tolerance and fairness," including women's suffrage, better labor standards, and legal protections for African-American, Native American, and Chinese people. "To be espousing such farsighted ideas in the 1860s and '70s—this, too, was 'eccentric.'" By revealing more of the emperor's history, the group hopes to show a more complete picture of this unique man.