In Australia, Aboriginal Knowledge and the Mystery of Fairy Circles
Building connections between tradition and science.
As far as the eye can see, across some parts of the scrubby desert of Western Australia, there are round, barren patches of land. They're seen in Namibia and Angola, too: fairy circles. They got that name in 2000, in a paper published in Basic & Applied Ecology by Thorsten Becker and Stephan Getzin. The German scientists described them as "circular or sub-circular patches devoid of any vegetation," but "fairy circles" carries a little more magic.
Their round shape, uniform size, and lack of obvious explanation have made them a longstanding mystery of the natural world. "One of the [other] key signatures of fairy circles is that they have a so-called spatially periodic pattern," says Getzin, of the University of Göttingen. In other words, the circles are more or less evenly spaced out among each other, which is rare and makes them different from plant rings and other known gaps in vegetation. Various theories for what causes them have been proposed over the years, from plant self-organization (proposed by Getzin), to hydrogen seeps, to sand termites, a theory championed by Norbert Jürgens of the University of Hamburg.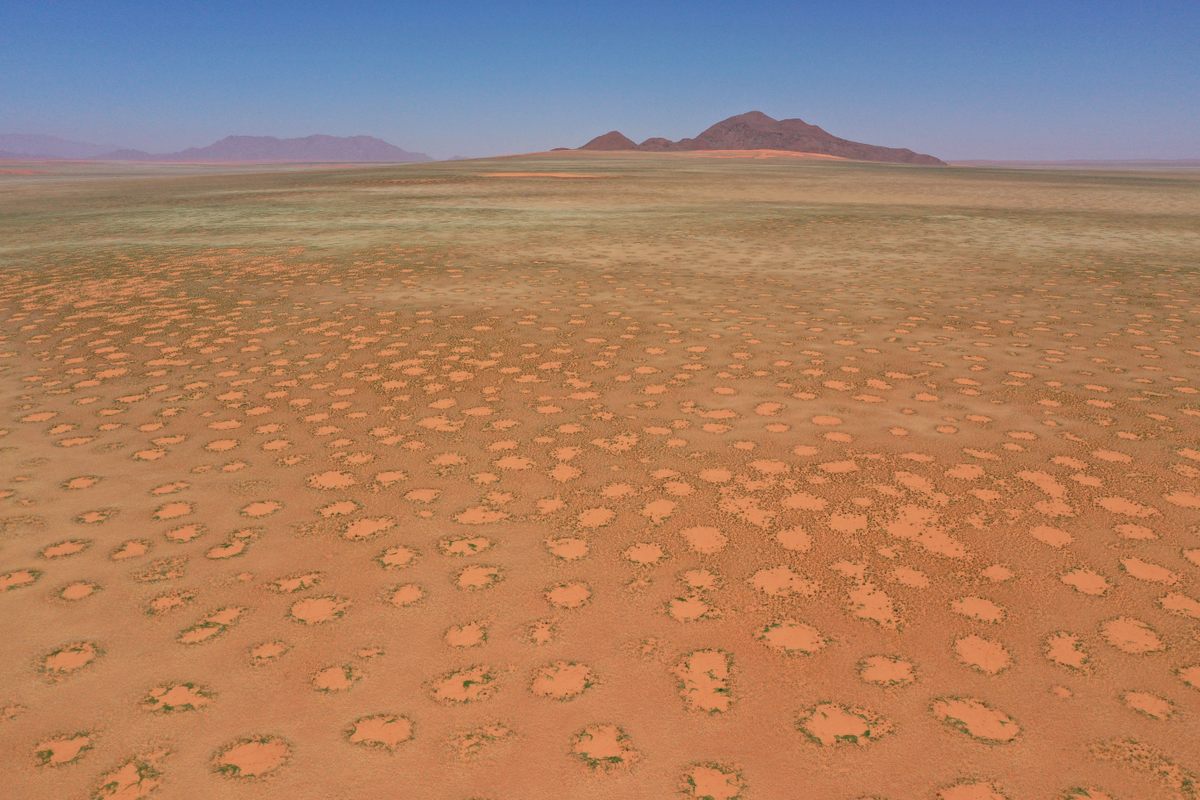 In the 1980s, Fiona Walsh, an ethnoecologist at the University of Western Australia, was living among and studying the Martu Aboriginal people of the region. The Martu described to her areas cleared of vegetation called linyji, which were occupied by warturnuma, or flying termites, an important food source for them. It wasn't until 2016 that Walsh connected the idea of linyji with what researchers called fairy circles.
In a recent paper published in Nature Ecology & Evolution, Walsh and a cross-cultural team of researchers and Aboriginal people applied Indigenous knowledge, art, and design to this possible connection.
Walsh and her team looked at a total of 25 areas in the spinifex grasslands of Nyiyaparli Country, in the East Pilbara of Western Australia. They excavated 60 trenches. They also looked at termite-occupied sites at the Australian Wildlife Conservancy in Warlpiri Country, Northern Territory. Walsh and her team also identified more than 120 words across 15 Aboriginal languages that describe flying termites and their environments and ecosystems. They also identified 73 artworks related to termites painted by 34 desert artists. The idea was not just to connect linyji with fairy circles, but to demonstrate how traditional knowledge and modern science can work together.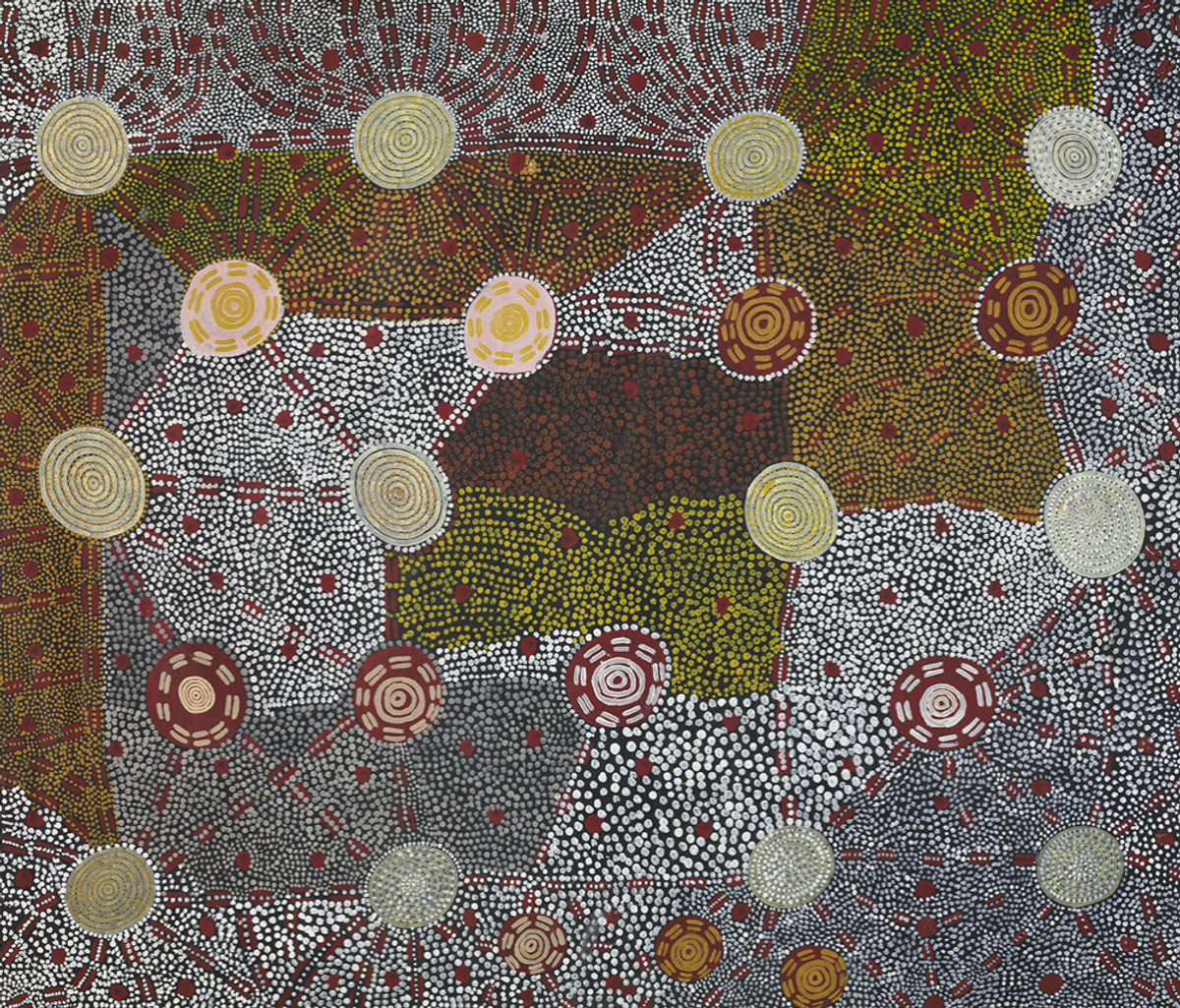 For Walsh, including Aboriginal people in the study was a must. "In complex environments where Aboriginal people have lived for 50,000 years—plus, it seems like a sensible way to work because people have a very long term knowledge of the land," she says. Aboriginal people believe that ecological systems and humans are interconnected, as these circles have been used as part of their food culture and sacred rituals across generations.

Walsh concluded that the concept of linyji and fairy circles are connected, if not the same, but not all researchers accept that conclusion. Getzin and a few other scientists have argued that termite-induced vegetation gaps are common in the dry areas of interior Australia, and are not necessarily fairy circles. According to Getzin, the spatially periodic pattern isn't present in the termite gaps that Walsh observed. Fairy circles exist in a very small, specific area, they argue.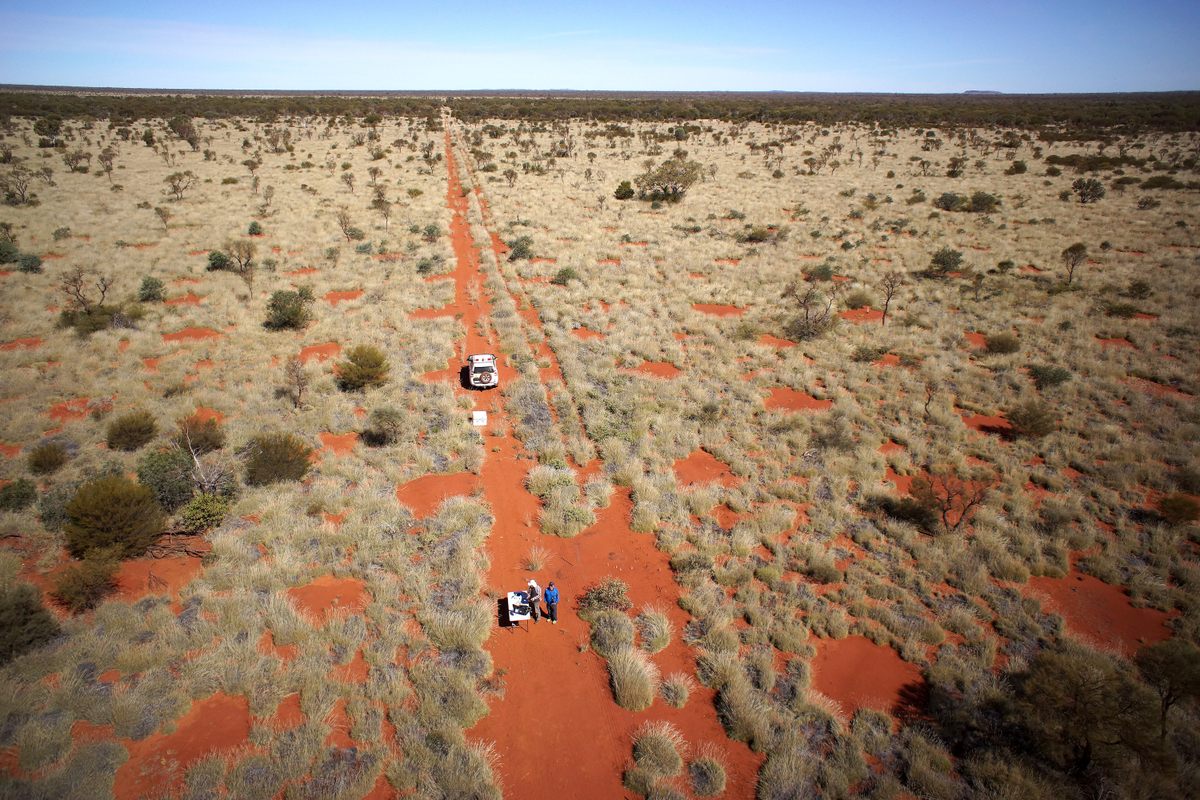 Though he can see why Walsh would want to apply Aboriginal knowledge and art to the topic, he doesn't believe that it is enough to conclude that the termite-induced patches and fairy circles are one and the same. "We think you have to do detailed fieldwork and incorporate all potential processes that may explain the pattern," he says.
Still, for Walsh, the act of incorporating Aboriginal knowledge in scientific processes is just as important as the conclusion. "Learning from and working with Aboriginal people has fundamentally changed the way I see landscapes and the world," she says. Aboriginal people relate to the land in a deeply spiritual way, in which particular plants and vegetation are connections to ancestors. "I think it is necessary to recognize that there's these parallel knowledge systems," she says, "and we should bring them into contact and see if they can be weaved together."