The Greenhouse Where Tomatoes Grow in Iceland
Geothermal energy keeps the crop warm even during deep snows.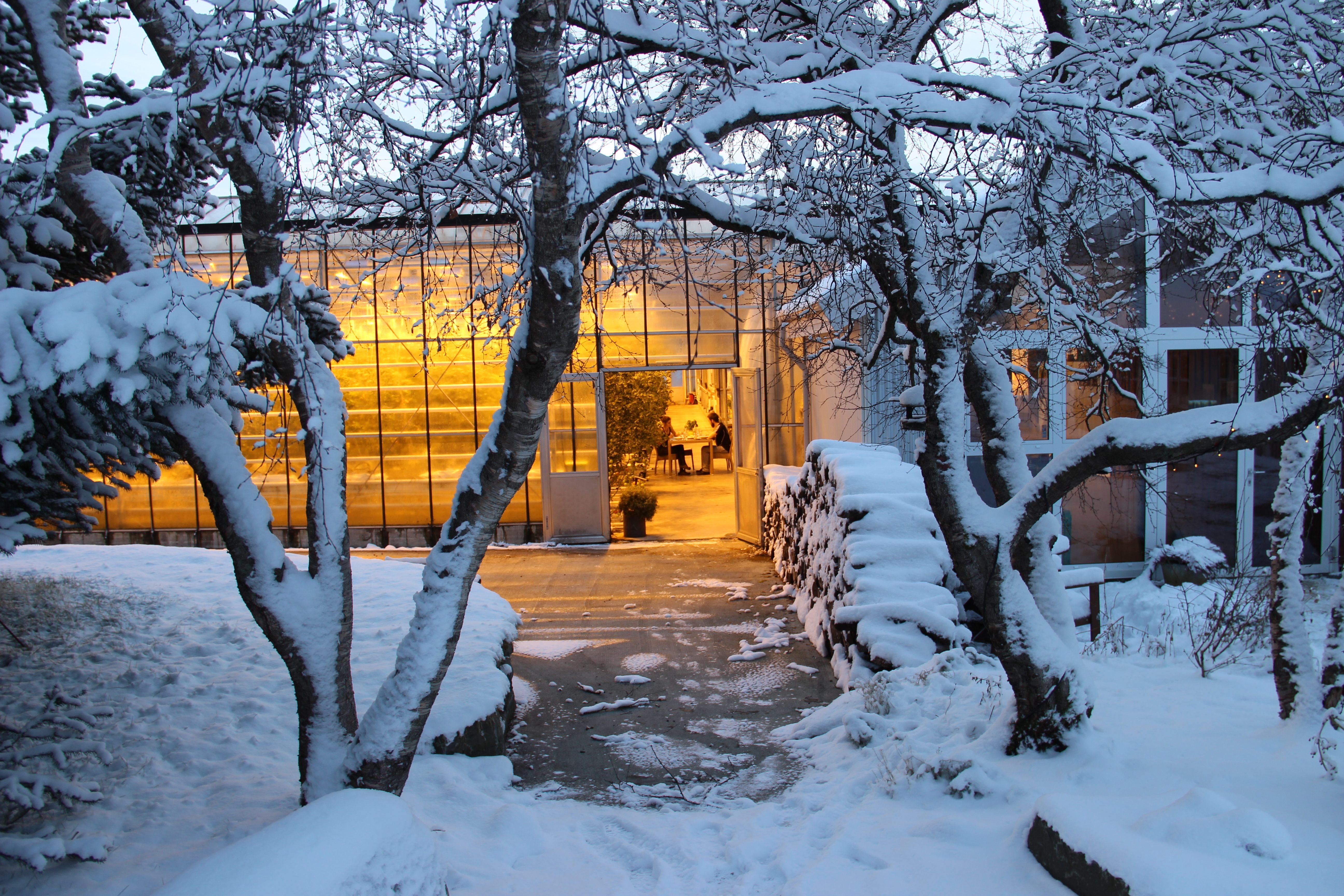 Tomatoes are probably not the first thing one associates with Iceland, the land of fire and ice. But that's exactly what Knútur Rafn Ármann and Helena Hermundardóttir, husband and wife owners of Fridheimar, specialize in growing. Along with their five children, Knútur and Helena have developed a family business devoted totally to tomatoes.
Through the use of geothermal technology, the greenhouses of Fridheimar, located one hour east of Reykjavik, the capital of Iceland, produce 370 tons of tomatoes throughout the year. That's roughly a ton per day—even in the coldest of Iceland's winter months—and over 15% of Iceland's tomato market.
Imagine entering a large, glass-paneled greenhouse from the harsh cold outside, and finding yourself in the warm humidity and orange-tinted lighting of an inviting atrium. Rows upon rows of ripening tomatoes stand just a few feet away and buzzing bees can be heard throughout the enclosed space. It's almost like stepping into another world.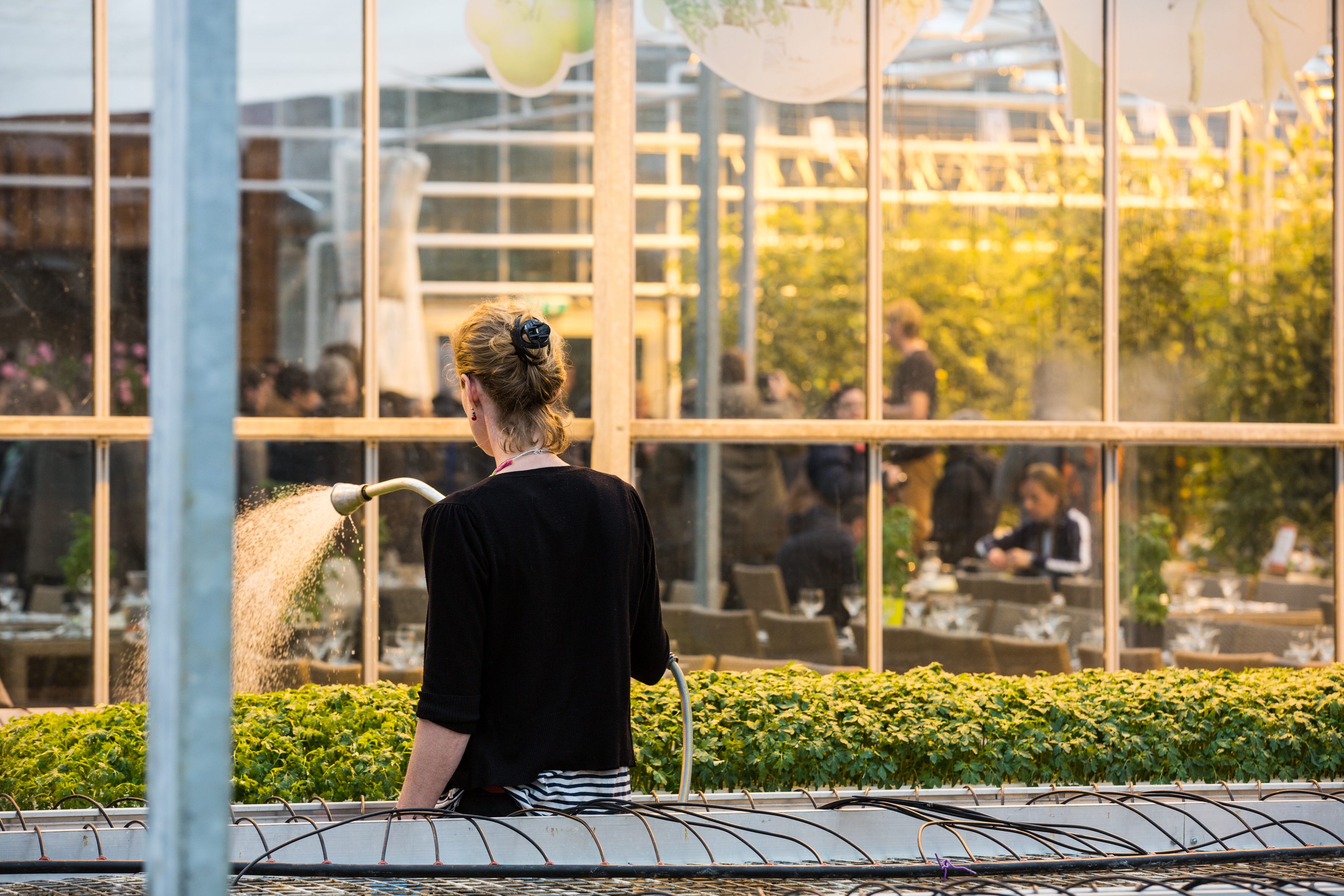 Knútur and Helena purchased Fridheimar in 1995. According to the couple, the farm already used geothermal energy, but had been left derelict. Knútur is an agronomist with a passion for horses. Helena is a horticulturalist. Helena explains that "we wanted to find a place of our own to tend to our interests, and found Friðheimar." They spent the next 23 years building up the greenhouses and surrounding farm to the working farm and sustainable tourism facility it is today.
So how exactly does one grow tomatoes amidst Iceland's harsh lava fields and subarctic weather? It turns out that the island's stores of geothermal energy make it the perfect environment for greenhouses. Helena describes that "geothermal energy is the very reason why there are greenhouses in Iceland."At Fridheimar, a borehole allows water to be drawn from geothermal sources generated by the island's volcanic activity right beneath the farm—a mere 200 meters from the greenhouse. This pure water is both heat and irrigation. Another benefit to the farm's location is a lack of invaders. "We are isolated from many pests and diseases," Helena says, "so it is easy to use biological pest control to keep the plants healthy." This biological pest control includes helpful plant bugs.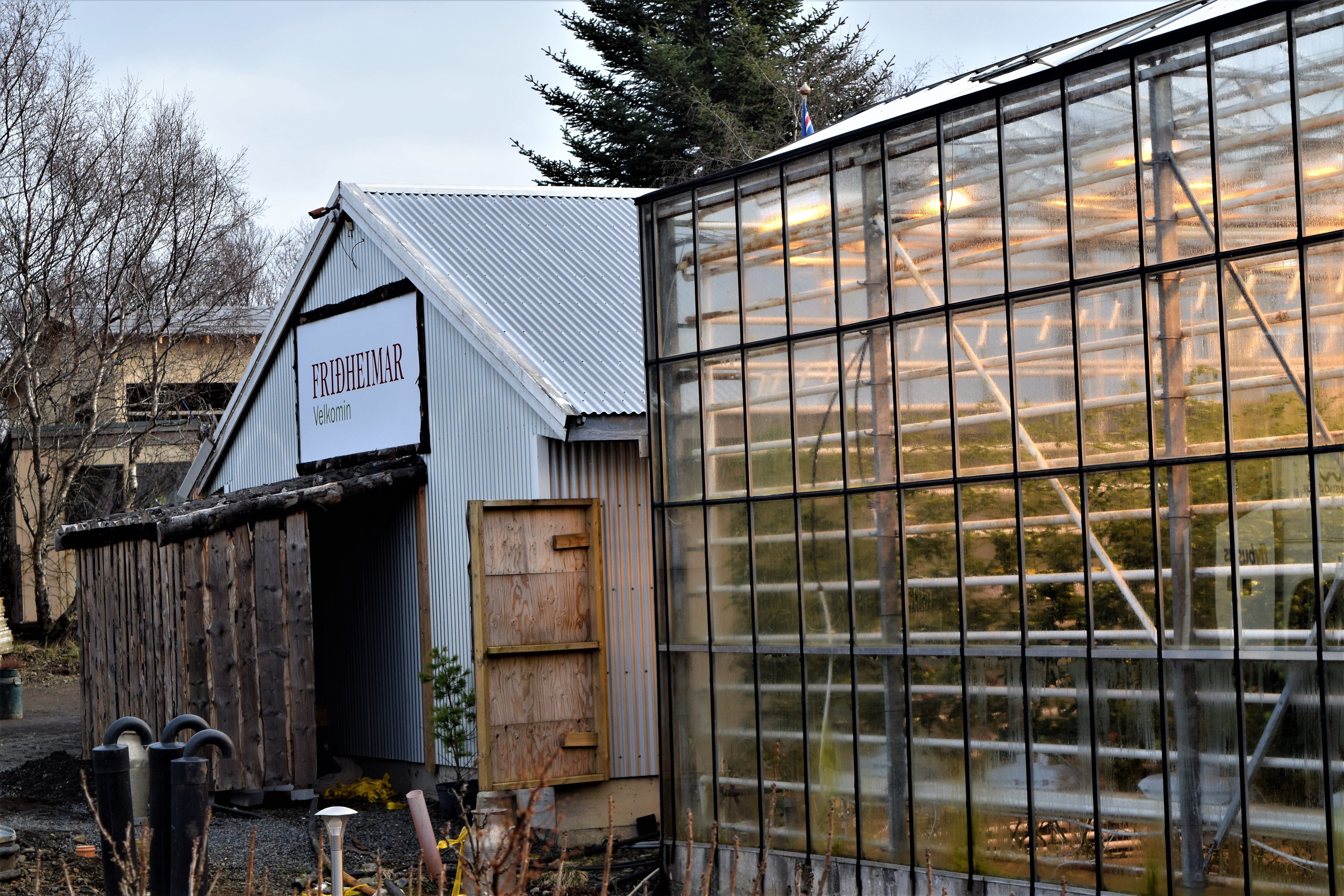 According to the Iceland National Energy Authority, the country began using geothermal energy to heat greenhouses in 1924. Geothermal energy produces a quarter of the country's electricity, and the greenhouses are so important to the Icelandic economy that they have been supported by government subsidies for electricity and lighting. Icelandic greenhouses grow bananas, cucumbers, roses, and more.
While Fridheimar's rustic exterior, complete with farmhouse and stables, might look like something from a bygone era, its greenhouses are thoroughly modern. The computer system allows growers to control everything from temperature to humidity and lighting, and Knútur spends a great deal of time explaining this piece of technology to visitors. Knútur and Helena have also introduced new tomatoes to the Icelandic market: The greenhouse at Fridheimar was the first to grow plum tomatoes and Flavorino cocktail tomatoes year-round in Iceland, and the farm recently introduced the enjoyable Piccolo tomato.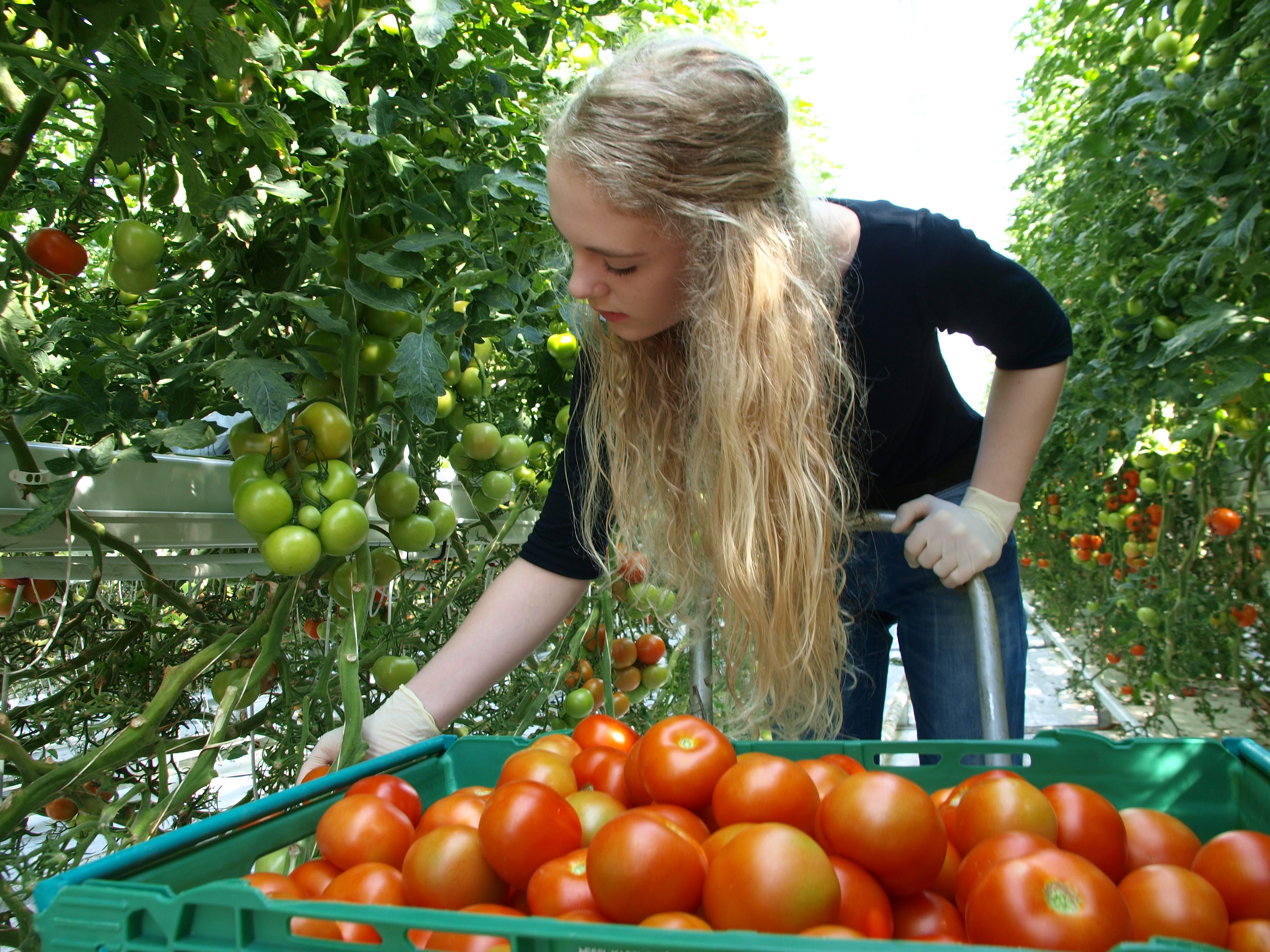 Knútur and Helena run Fridheimar as both a working farm and a destination. The grounds include stables where Icelandic horses are kept and performances are held. (Icelandic horses are a point of national pride.) And after touring the greenhouse, visitors can enjoy a meal at the Fridheimar restaurant. The dishes and drinks served right inside the greenhouse include tomato soup served with freshly baked bread, homemade tomato ice cream, Bloody Mary's, and tomato schnapps. "Our chef [does] a lot of crazy dreaming over the night," says Marketing and Community Manager, Rakel Theodórsdóttir, "and then the fantastic ideas for a new recipe come to life." The newest addition is tomato beer.
There are many concept restaurants in the world, but eating in a greenhouse regularly surrounded by snow adds to the appeal of Fridheimar's tomato-based menu. The tomatoes were grown amidst a cold climate and on one of the most tectonically active land masses on earth, in a country of over 200 volcanoes that has harnessed that energy in truly amazing ways.
Gastro Obscura covers the world's most wondrous food and drink.
Sign up for our email, delivered twice a week.