Federal Maps Now Track Human-Induced Earthquakes, Which Are Scarily Common
Oklahoma, in particular, has seen a rapid rise in rumbles.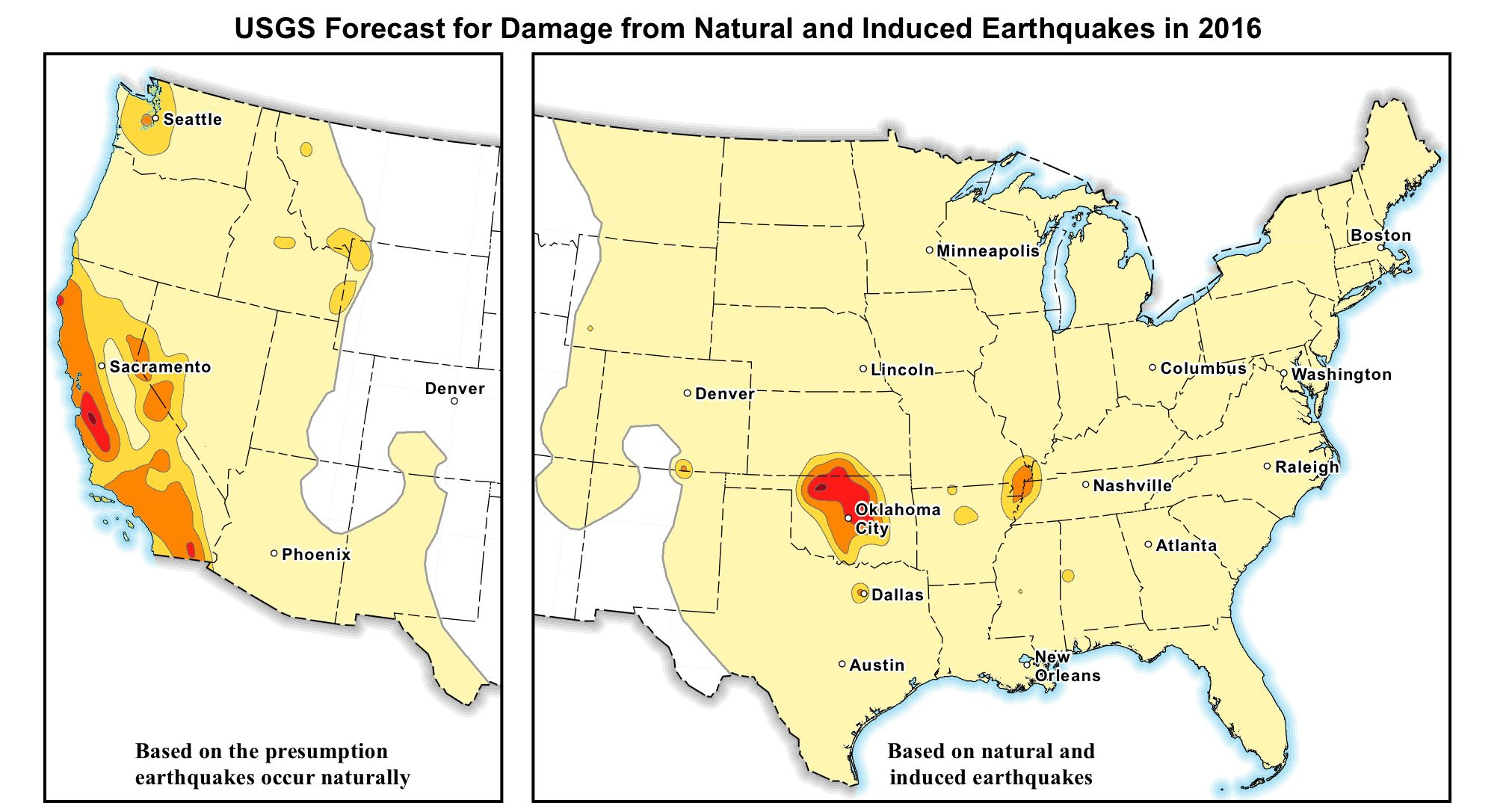 (Photo: U.S. Geological Survey)
Human-induced earthquakes weren't much of a thing until recently. But decades of oil and gas drilling have destabilized huge swaths of the U.S., meaning that these days there is more likely to be an earthquake in Oklahoma than there is in California.  
U.S. Geological Survey maps, though, never distinguished between human-caused earthquakes and those that occur naturally. On Monday, however, the agency announced that the maps would finally make this distinction. 
"By including human-induced events, our assessment of earthquake hazards has significantly increased in parts of the U.S.," said Mark Petersen, Chief of the USGS National Seismic Hazard Mapping Project. "This research also shows that much more of the nation faces a significant chance of having damaging earthquakes over the next year, whether natural or human-induced."
Around seven million people now live in areas that have potential for human-induced earthquakes, the USGS said, spread across at least six states. (A map revealing their one-year forecast is above, with darker spots indicating areas more likely to have an earthquake. Only the Eastern map includes human-induced earthquake forecasts.)
The earthquakes have come with frightening speed, increasing exponentially over the past several years; a 5.6-magnitude one that struck Oklahoma in 2011 was enough to buckle roads. 
But officials said that may just be the tip of the iceberg, with smaller, constant shocks filling in the gaps before more powerful rumbles. 
For his part, Petersen said a crowdsourcing website set up by the USGS had collected tens of thousands of reports of disturbances, including "about 1,500 reports of strong shaking or damage."