How Breakfast Cereal Evolves Across Borders
Take Canada's "meal replacement in a bowl," for example.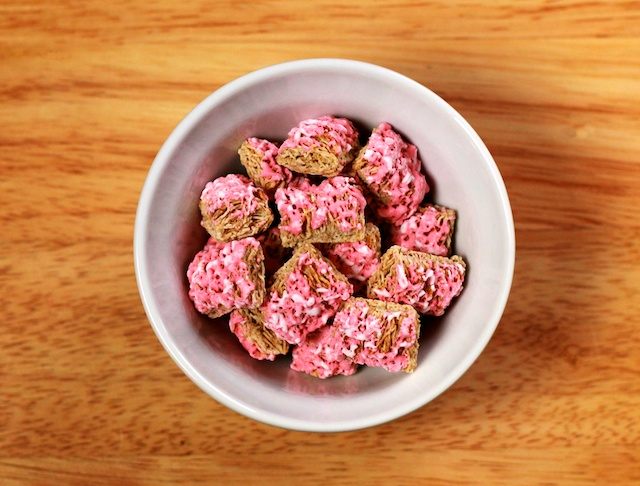 Strawberry frosted mini-wheats. (Photo: Jeremy Jenum/CC BY 2.0)
A version of this post originally appeared on the Tedium newsletter. 
Cereal is basically the perfect food, in my opinion, especially in Life form.
Simple to make, easy to eat, and available in options varying from over-the-top healthy to teeth-destroying, it's a part of many breakfasts that will never go away. Or will it?
Last month, the internet jumped on a New York Times story that implied millennials were losing interest in breakfast cereal across the board, in part because these lazy kids had to clean up after themselves.
This led to a lot of snake people hand-wringing, some Gray Lady hand wringing, and efforts to play up the nostalgia a little extra on National Cereal Day.
But what if the issue isn't with cereal itself, but with the lack of variety in the cereal aisle? The world teems with brands that have never made it to American shores. Maybe the problem, in other words, isn't millennials but the product itself.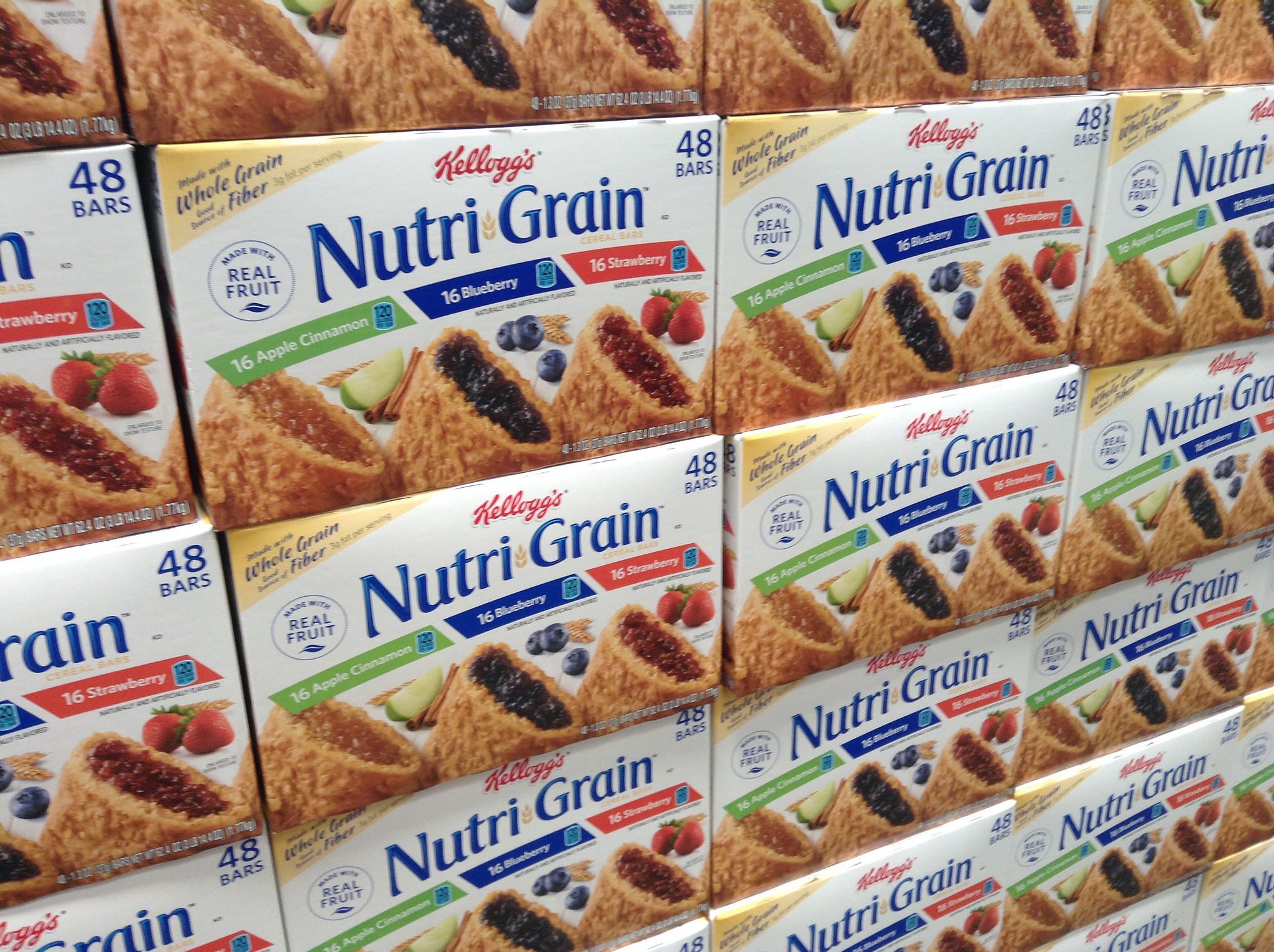 Nutri-Grain bars in America. There is Nutri-Grain cereal in Australia and New Zealand. (Photo: Mike Mozart/CC BY 2.0)
Take Canada's VECTOR*, for example, a mix of crunchy flakes and granola clusters that claims to be a "meal replacement in a bowl." The Kellogg's product packs 13 grams of protein, 54 grams of carbs, and 22 vitamins and minerals into a single skim-milk-mixed bowl.
More intriguing, though, might be the cereal giant's Nutri-Grain brand, which tend to get a bad rap among health advocates—critics say that it represents one of the worst examples of an unhealthy product sold using healthy language.
In Australia and New Zealand, the situation isn't much different, but there Nutri-Grain comes in cereal form, promoted basically the same way you'd expect Wheaties to be in the United States—generally with an athlete. There's a reason for this: In 1984, Kellogg's started sponsoring a multi-discipline water sports endurance event called the Nutri-Grain Ironman Series.
But the athletes and medals on the front of the box still can't hide the fact that it's unhealthy.
In an analysis by Australian health officials released last year, the corn, oat, and wheat mixture received one of the lowest possible scores from the country's five-star rating scheme—a mere two stars. (That might explain why the company reformulated the cereal late last year.)
Speaking of unhealthy, there'a also Britain's Lion Cereal—based on a hugely popular candy bar— that once was found to be the unhealthiest in the country. A reformulated version did slightly better on the nutrition front, but, good for you or not, the cereal remains hugely popular with American expats, who have even created their own profane commercials for it.
Elsewhere, there's Nestlé's Chocapic cereal, which can be found in Europe and Latin America. The cereal's commercials follow similar cues to a lot of sugary cereal brands Americans are familiar with—an anthropomorphic cartoon animal, usually shown with a kid, getting real excited about the cereal they're talking about.
The cereal itself, speaking purely in American terms, is something like a combination of Cookie Crisp and Cocoa Pebbles, going by the name Koko Krunch in some markets.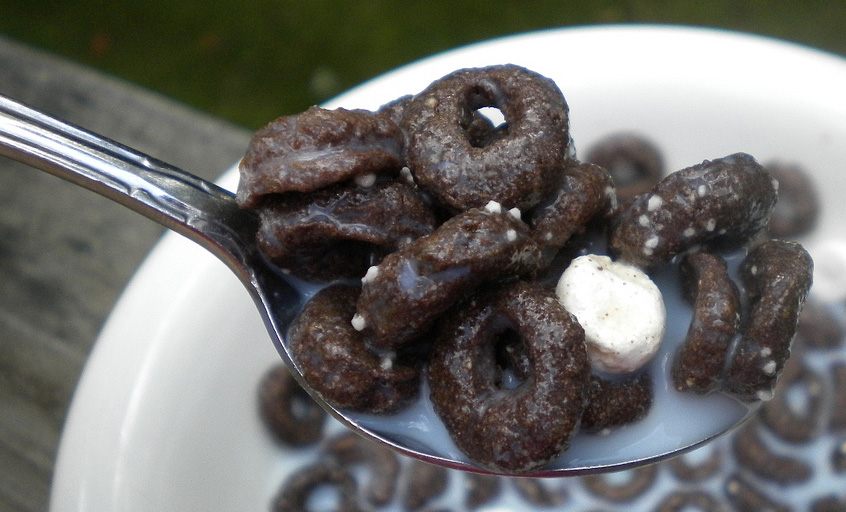 Oreo cereal (Photo: theimpulsivebuy/cropped/CC BY-SA 2.0)
Sometimes, cereals in foreign countries aren't the product of local preference at all, like the strange case of Oreo O's, a popular brand that was discontinued in the U.S. in 2007 after Kraft, maker of Oreos, spun off Post Foods, which had made the cereal.
But in South Korea the cereal was made for another seven years by a local company called Dongsuh Foods that had the legal right to work with both companies. (The cereal was later discontinued after the company faced a contamination scandal.)
Sweet cereals like Oreo O's have been dominant globally, but, in China at least, companies there have been forced to go in the opposite direction: savory.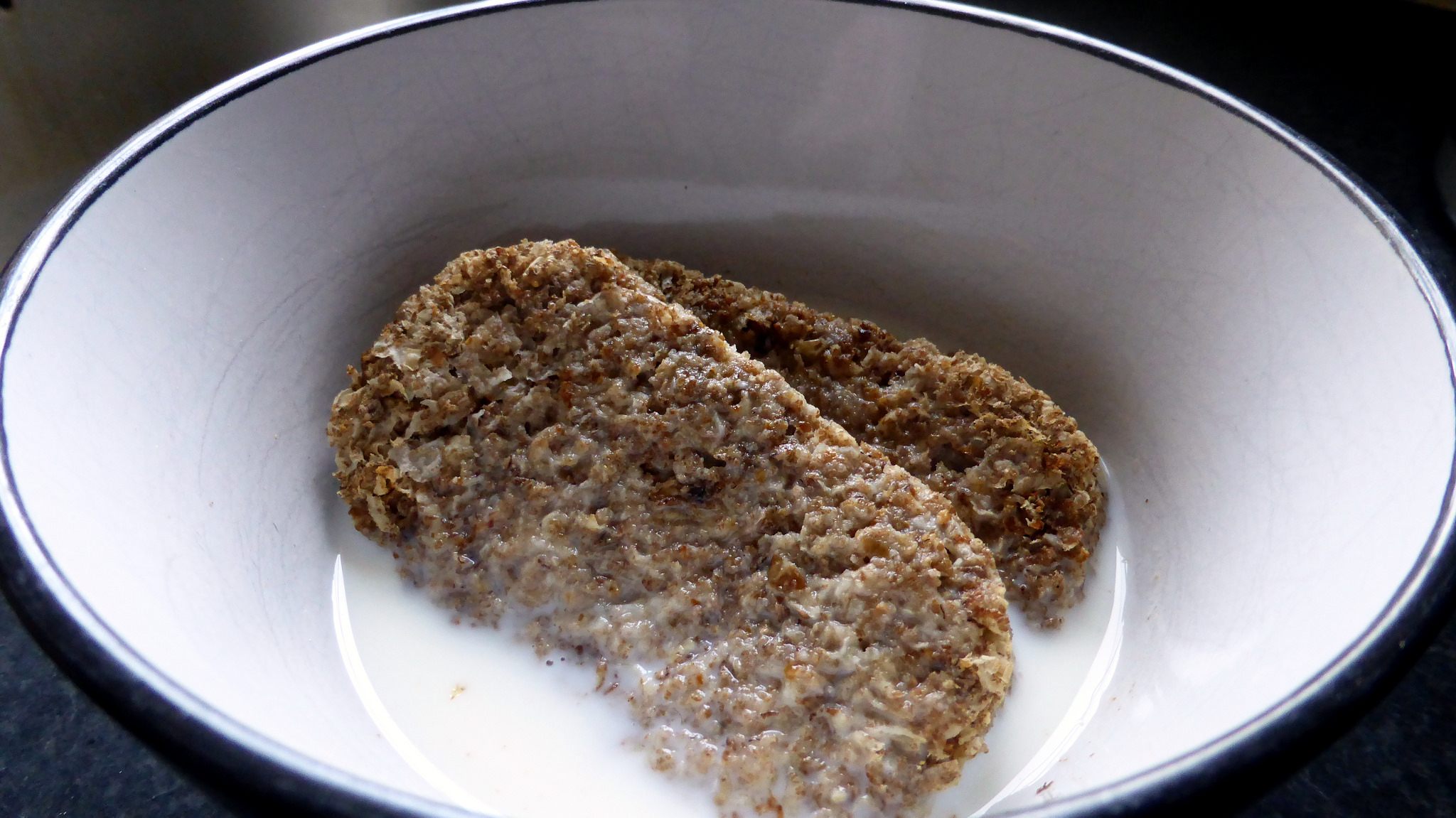 A bowl of Weetabix. (Photo: Sean MacEntee/CC BY 2.0)
"We're having a think about what we'd add to Weetabix to make it savory," the company's CEO Giles Turrell told The Telegraph. "In the same way as we've added chocolate chips or golden syrup or banana to cereals here, you could add other savory flavors, like green tea, sesame seeds, cranberries and other fruits."
How do you get these cereals in the U.S.? It's not easy.
There's shipping costs, and possibly even import costs. Lion Cereal, for example, can be found on Amazon, but good luck finding Kellogg's VECTOR* in the U.S.
Consumers can also just pray that success abroad might translate into an American introduction. 
Back in 2012, for instance, Kellogg's brought the chocolate-packed Krave to the U.S. after a solid early run in the U.K.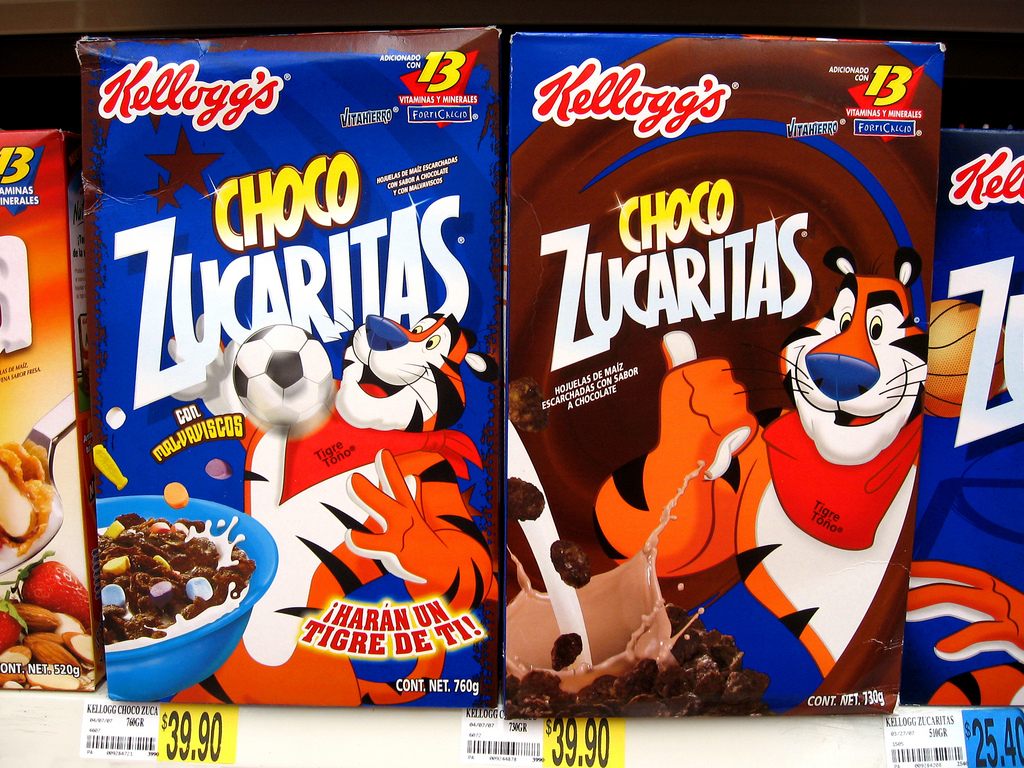 Choco Zucaritas on sale in Mexico. (Photo: Ryan/flickr)
Another example? Choco Zucaritas, a chocolate-flavored variant of Frosted Flakes, which originally was only available in Mexico.
But people heard about it, and Kellogg's later made it available stateside. (Try Amazon, where you can find it complete with its original Mexican name in smaller type.)
"It is really good like chocolate ice cream," one Amazon reviewer wrote, "But not for those with a desire to watch diet." 

Gastro Obscura covers the world's most wondrous food and drink.
Sign up for our email, delivered twice a week.