For Sale: Bonnie and Clyde's Sawed-Off Shotgun
Plus Bonnie's poetry, wanted posters, and a bloodied bandage.
On April 13, 1933, five sheriffs assembled outside 3347 ½ Oakridge Drive in Joplin, Missouri to confront what they thought were bootleggers operating out of the garage apartment. Instead, they encountered the notorious outlaws Bonnie Parker and Clyde Barrow, who had converted the garage into a temporary hideout for the Barrow Gang. In the shootout that followed, Bonnie, Clyde, and their associates killed a detective and a constable.
They managed to escape, but left behind almost everything they owned at the time: Bonnie's poems, a bevy of weapons, and several rolls of undeveloped film that held staged photos of the two, nattily dressed and pointing various weapons at each other. In the coming weeks, national tabloids ran wild with these photos, which formally established the myth of Bonnie and Clyde as star-crossed lovers on the run. The couple would be killed a year later.
One of the firearms captured at the Joplin house, a Western Field Browning Model 30 shotgun, heads to auction this Friday at RR Auction in Boston, along with several wanted posters and various items recovered in Joplin, including Bonnie's poems and a bloodied bandage from another associate in the Barrow Gang. "The Joplin shootout propelled Bonnie and Clyde into the national eye," says Karen Blumenthal, author of Bonnie and Clyde: The Making of a Legend. "They became this symbol of undying love, a love that transcends all difficulties."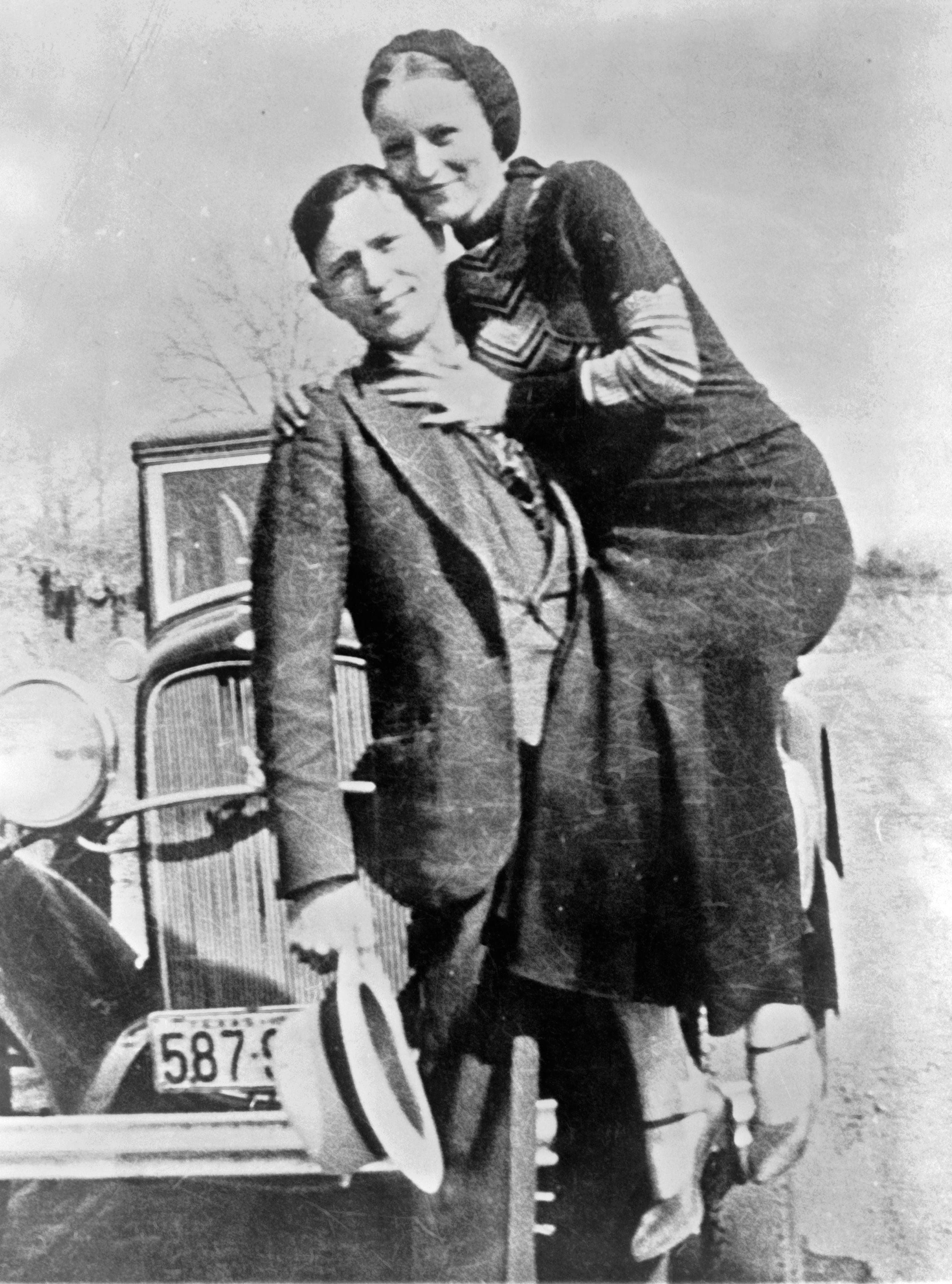 From 1932 to 1934, Bonnie and Clyde made headlines and (mostly) eluded authorities during their spree of bank-robbing, kidnapping, and murder across the South and Midwest. They were two of the most famous Depression-era outlaws, and they emerged at a time when people were distrustful of banks and authority, Blumenthal says. Both came from poverty. Although the two clearly romanticized themselves, they were responsible for the murders of as many as 13 people.
Bonnie and Clyde had unusually powerful firearms that helped them evade capture for so long. The Barrow Gang made a habit of robbing National Guard armories and stealing boatloads of automatic rifles and shotguns, Blumenthal says. The service revolvers of local sheriffs were no match for military-grade guns. "They had weapons of war and the police had handguns," she says. "Plus, Clyde was very good at stealing very fast cars."
But life on the road was far from romantic, as the two were always on the run and functionally lived out of their car. "It was a terrible existence," Blumenthal says. Seven months before her capture, Bonnie was crippled in a car accident that covered her leg in battery acid. "For the last seven months of her life, she had to hop," says Bobby Livingston, executive vice president of RR Auctions.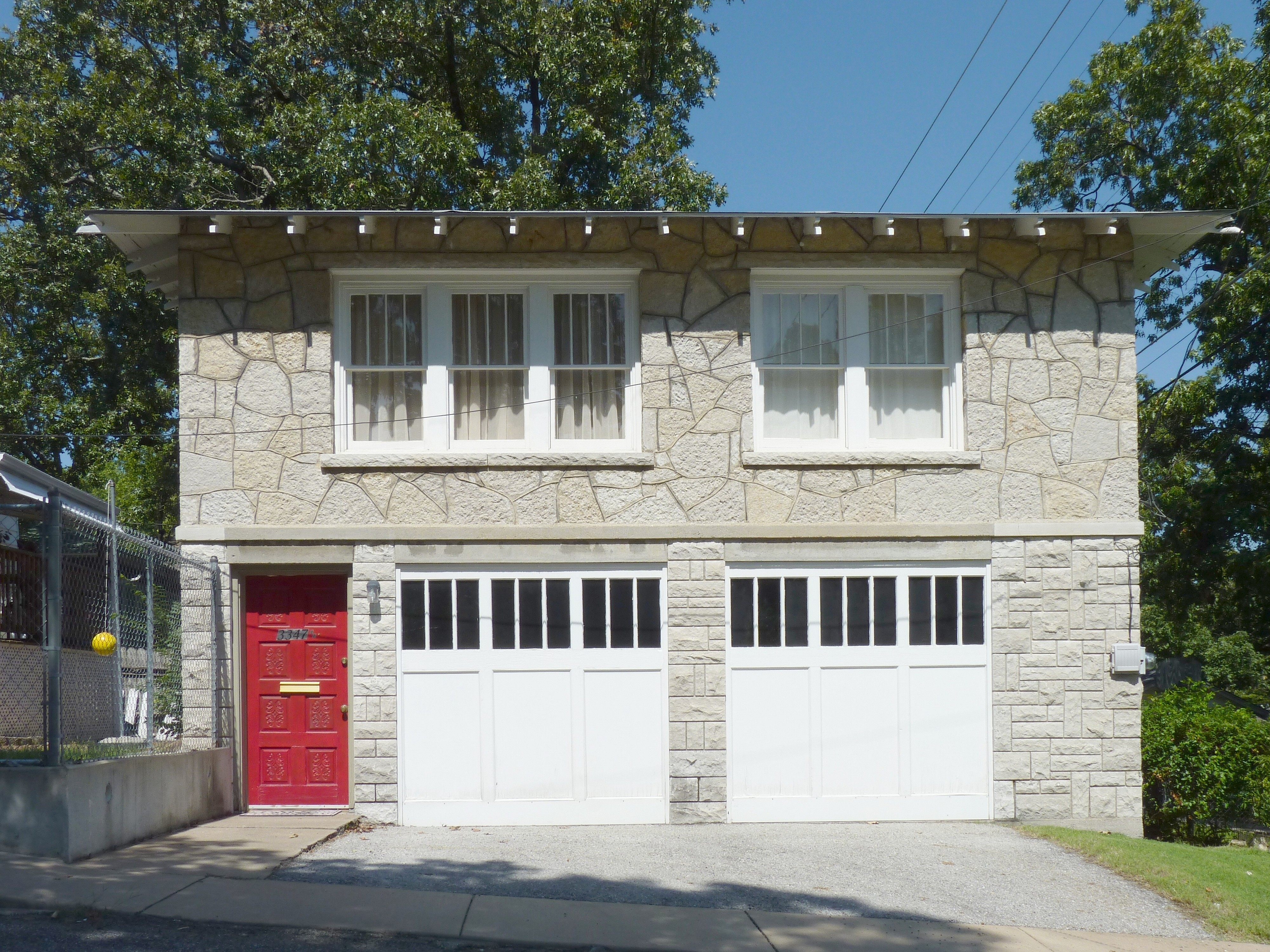 Bonnie and Clyde's penchant for wholesale gun theft has resulted in a great number of guns that collectors say are associated with the Barrow Gang, according to Livingston. "There are just dozens and dozens of them," he says. It's often difficult to authenticate these claims, meaning that RR Auction frequently turns down weapons that don't offer enough proof of their association with the outlaws.
But the shotgun for auction this Friday is another story. Livingston says that the Barrow Gang used the Western Field Browning 12 gauge shotgun in the shootout, meaning it might have killed the two officers slain on the scene. He says that after Bonnie and Clyde fled the shootout, Detective Tom DeGraff found the shotgun in the Joplin garage, and took it home as a souvenir. When he registered it under the National Firearms Act in 1946, he included an affidavit noting its origins. What's more, the same shotgun can be spotted in images printed from the film rolls left behind at Joplin. In one photograph, it leans against one of the Barrow Gang's cars. "It's spectacular, unimpeachable provenance!" Livingston says.
In 2012, RR Auction sold several of Clyde's guns for hundreds of thousands of dollars, including a 1911 Army Colt 45 Pistol for $240,000. This pistol was perhaps the most famous of Barrow-associated guns, removed from Clyde's waistband after the duo was gunned down by Texas and Louisiana lawmen in 1934. Frank Hamer, the leader of the ambush that killed Bonnie and Clyde, kept it as a trophy.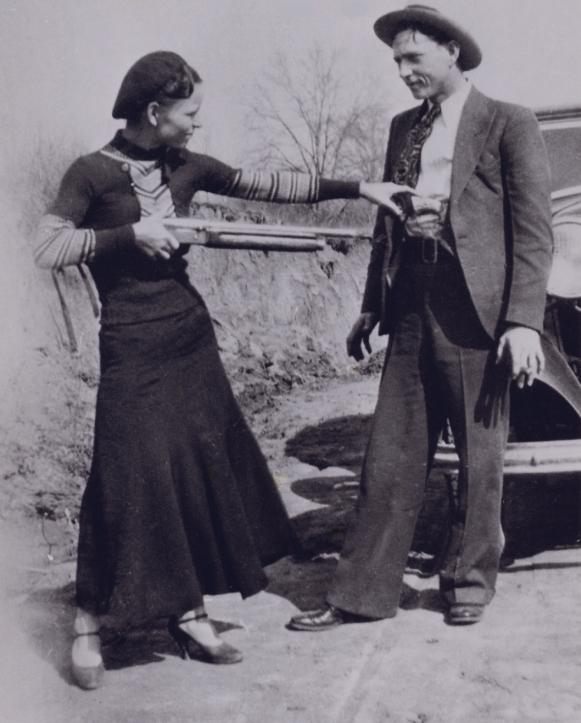 "At the time, Bonnie and Clyde were like reality TV entertainment," Blumenthal says. "But the idea that these really bad people who were tied to a dozen murders would be glorified today is mind-boggling." She attributes much of their modern mythology to the 1967 movie starring Warren Beatty and Faye Dunaway as the lovesick outlaws. Livingston chalks up some of this fame to the lovers' undeniable charisma. "He played the saxophone, and she wrote poetry," he says. "The myth became these two young kids living a glamorous life, blazing a trail of freedom and lawlessness and the exhilaration of feeling indestructible, even knowing they were going to die."
If you can't afford to buy a famed firearm for yourself, you can ogle some of the couple's guns and other memorabilia at the Bonnie and Clyde Ambush Museum in Gibsland, Louisiana. It's housed in a cafe alleged to be the last place the duo visited before their death. It is said that they ordered sandwiches to go.