Found: A Stash of 19th Century Wine Abandoned by Nazi Sympathizers
It's still good!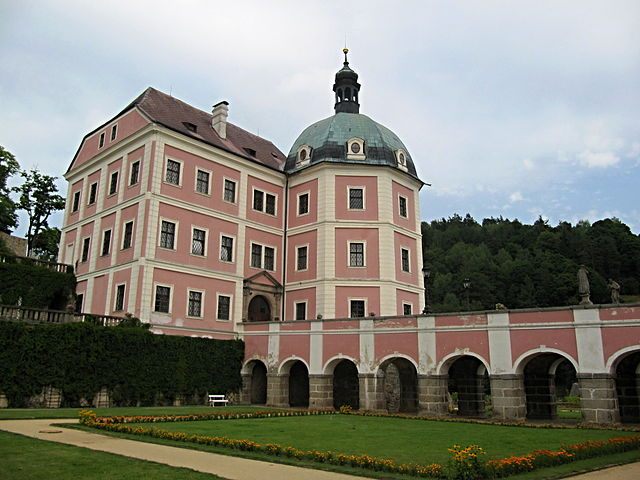 Becov castle, where the wine was found. (Photo: Palickap/CC BY-SA 3.0)
In 1945, the Beaufort-Spontins left behind their Czech castle. The family had chosen the wrong side in World War II—they had been cooperating with the Nazis, and now they were fleeing, leaving behind some of their most valuable possessions, the Associated Press reports.
The family's treasures were well hidden, though, and were first discovered in 1985, when the family offered the cash-hungry Czech government $250,000 for permission to retrieve one object. Instead, the Czech government found the treasure—a reliquary of St. Maurus—on its own.
The Czech police also found the family's wine collection, which was set aside and rediscovered only recently. It turns out to be worth $830,000. The bottles of rare French and Spanish wines include an 1896 Chateau d'Yquem, the AP says. Wine experts were able to extract tastes of the wine using a needle through the cork. They are "in superb condition," one told the AP. One smelled of raisins and caramel.
A selection may be put up for auction, if you have a few hundred thousands dollars to drop on Nazi sympathizer wine. We're betting the schadenfreude will make it taste even better.
Bonus find: The tallest tropical tree
Every day, we highlight one newly found object, curiosity or wonder. Discover something amazing? Tell us about it! Send your finds to sarah.laskow@atlasobscura.com.