Found: Papers Hidden in the Floors and Rafters of Van Gogh's Old Boarding House
There's still a brittle wad of paper to open up and examine.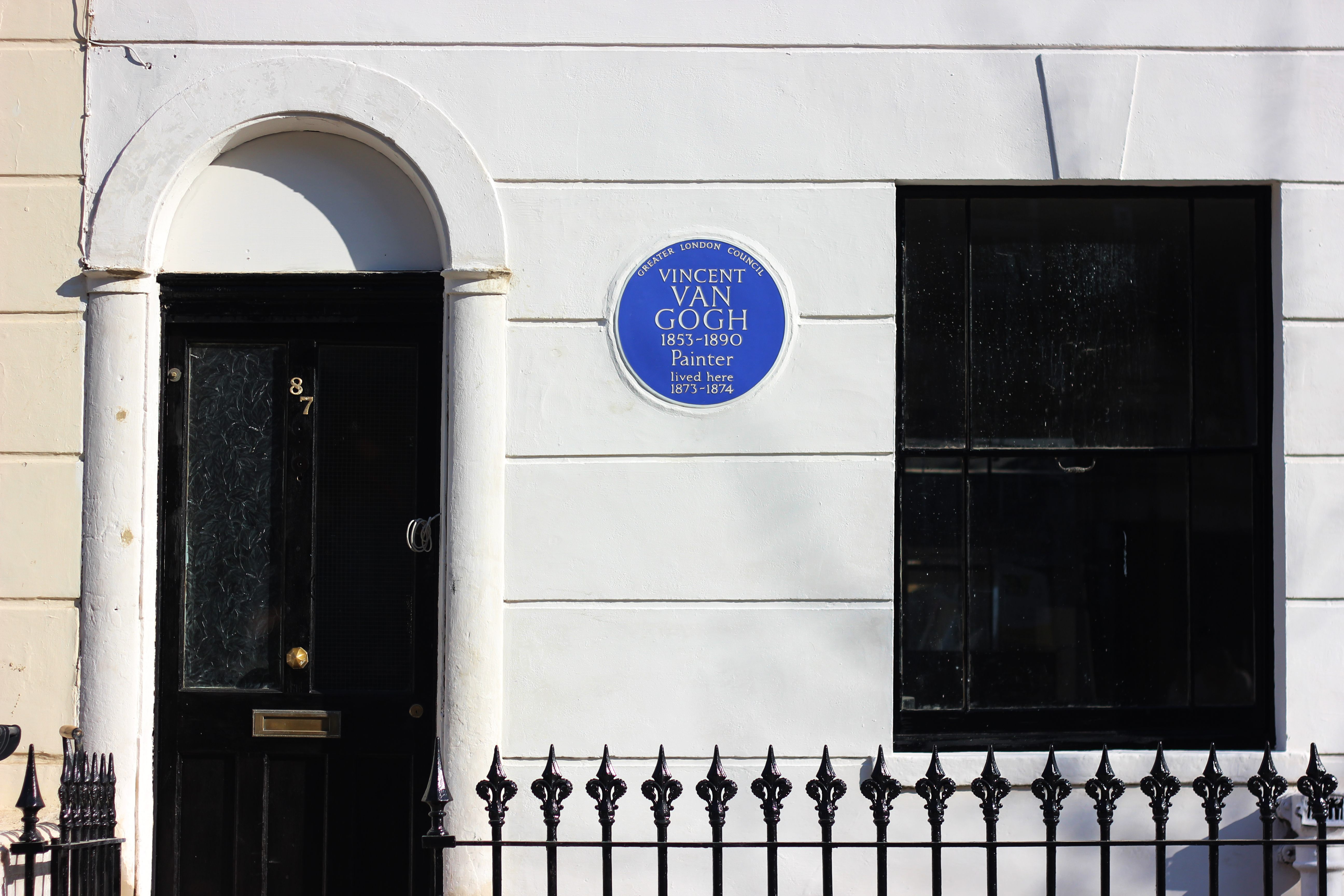 Before Vincent van Gogh embarked on some 2,100 paintings—Starry Night, Sunflowers, and many self-portaits among them—the Dutch post-Impressionist worked a myriad of jobs across Europe, including as an art dealer for the Goupil gallery, headquartered in Paris. The company had agents stationed everywhere from Brussels to Vienna to New York, but Van Gogh was transferred from The Hague branch to the London outpost on Southampton Street. Shortly after his arrival in 1873, Van Gogh moved into a house at 87 Hackford Road, Stockwell. In an 1873 letter to his younger brother Theo, Vincent wrote: "I've come by a boarding-house that suits me very well for the present. I live in one of the suburbs of London, where it's comparatively quiet." Now, nearly 150 years later, conservation efforts have revealed hidden papers in the floorboards and rafters a 20-year-old Van Gogh once walked across.
The three-story Georgian home was built in 1824 and owned at the time by Ursula Loyer. In 2012, former violinist Jian (James) Wang and his wife, Alice Childs, bought the house at auction. According to Childs, Wang and his generation of creatives in China were all inspired by Van Gogh, and "he was surprised at how dilapidated the house had become and wanted to honor the legacy." The Van Gogh House London, it is called, is now being repurposed for artist residencies and exhibitions, partnering with the nearby San Mei Gallery. Wang and Childs have worked in cultural exchange between China and England, and directed residencies throughout their careers, so this historic purchase was a marriage of their interests. "The house is very small and allowing artists to use it to make a living in their lifetime has always been the aim," Childs says. Forming plans and gathering permissions for the renovation took several years, and actual work officially began in June 2018. This is the first time the house has been restored in 70 years (it underwent minimal work following some damage from World War II), so most of the original floorboards and interior fittings remained intact.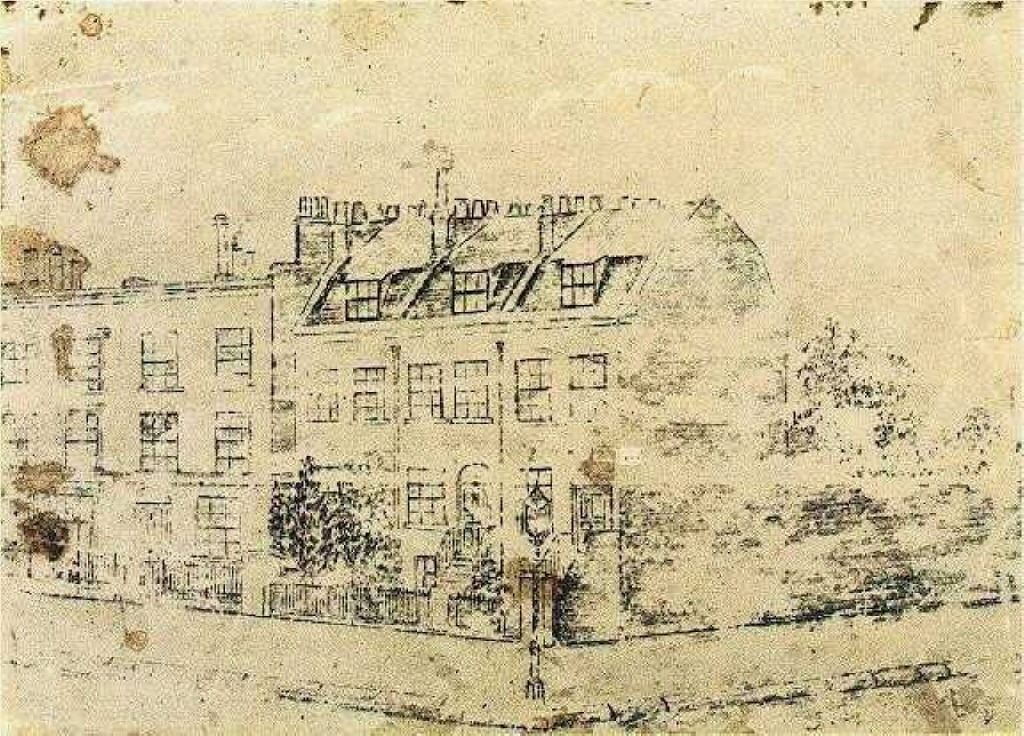 During the work, conservators unearthed several objects from Van Gogh's time there, which only lasted a year. "House insurance documents and a prayer book were found in the rafters," says Childs. Two insurance documents are clearly marked with landlady Loyer's name, and are dated 1873 and 1874, in a careful hand. They indicate that the house was valued at £100 and was protected in the case of fire for three shillings and six pence. And the prayer book is an 1867 edition of the seminal A Penny Pocket Book of Prayers & Hymns, published by Frederick Wayne. While it's not clear that this hymnal belonged to Van Gogh, it's thought he probably read it, given his eventual work as missionary and preacher (in the Borinage mining region of Belgium) after his art dealing career collapsed.
Some of the objects found, such as children's toys, predate the Dutch artist's time, but even more intriguing discoveries have been made. "In the Van Gogh bedroom more papers were found under different sections of the floorboards," Childs says. "In the garden we found a 'blacking pot' and clay pipe." The old papers were decorated with watercolor paintings of flowers. It seemed promising, but the style does not match his, and he didn't really use watercolors. (He did, however, have a habit of drawing the houses he lived in, so when a journalist met with a descendant of Van Gogh's former landlady in 1973 and noticed a withered, tea-stained sketch in the bottom of a box, he had a strong feeling about it. Turns out he was right—a Van Gogh.)
Among the amateur paintings was another brittle, balled-up set of documents that conservators from the Camberwell College of Arts are trying to separate and decipher. There's a strong sense among the team that the papers are significant, given that they were intentionally tucked under floorboards.
According to Childs, renovations to the house will be completed soon, and guided tours will start soon after. Small, pre-booked groups will have the chance to see all of these items the craftsmen and conservators unearthed, and learn about the social history of the home. "Also, we will be having an 'objects' residency showing the works of designers and artists throughout the house," Childs says, along with an exhibition of Chinese contemporary art.