Found: Recipes From 1793 for Calves' Heads and Pigs' Feet
A Georgian cookbook was hiding in an abbey's private library.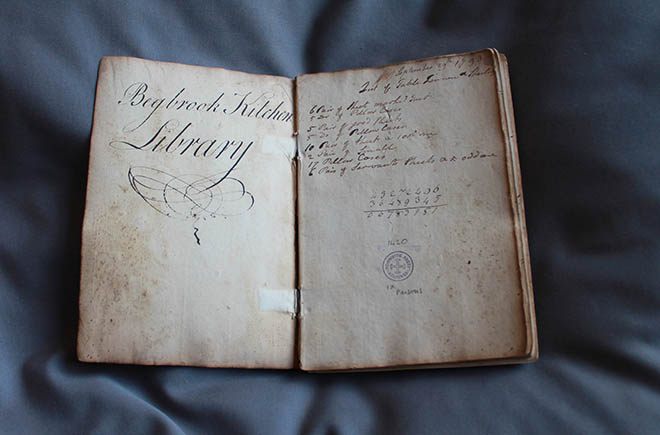 In 1887, the Parsons family donated their private collection of books to Downside Abbey, a Benedictine monastery occupied since 1814 by a community of monks founded in 1606. For many years, the abbey's library was accessible only to the monks who lived there, but recently the abbey has been working with volunteers to create public access to the collections.
As they sorted through and began to digitize the library's catalog, they came upon a rare book that had been included in the Parsons' donation: a recipe book from 1793 that was once used in a nearby home.
The book includes a series of intriguing recipes from England's Georgian period. There are recipes for plum pudding and coconut tarts, and for fricassee lobsters and chicken curry. There are also more unusual dishes, though, including, most notably, "Calves Head Turtle Fashion" and "Fricassee of Pigs Feet and Ears."
Recipe books from this era did not just include recipes for food, but often for medical treatments or other household needs. This one includes a recipe for furniture oil.
If you happen to be in need of such a recipe, or are curious about Calves Head Turtle Fashion, the recipes are being published in a new book, set to be released in April. If you do try out one of the more adventurous recipes, report back, please!
Gastro Obscura covers the world's most wondrous food and drink.
Sign up for our email, delivered twice a week.