How a Frozen Pizza Brand Became Norway's Unofficial National Dish
Grandiosa has dominated both the country's pizza sales and music charts.
The Nordic countries are often name-checked for their progressive politics, an enviable education system, and for exceptional Eurovision skills. But one of their great culinary contributions to society is often overlooked: Scandinavian nations—specifically Norway—are leading the rest of the world when it comes to eating pizza.
Norway is only a fraction of the size of the United States, in terms of both landmass and population. Yet every year, the country's 5.3 million inhabitants consume 47 million frozen pizzas. And what's even more remarkable is that nearly 50% of those pizzas are Grandiosa frozen pizzas. In fact, Grandiosa is a brand so synonymous with Norwegian culture that in 2004, 20 percent of the population surveyed considered Grandiosa an unofficial national dish. But how did a humble frozen pizza brand come to dominate a country whose cuisine has historically been defined by the likes of meat, fish, and potatoes?
Italian immigrants began opening up pizza shops around the United States soon after the turn of the 20th century. One of those entrepreneurs included Frank Pepe, an illiterate Italian teenager who immigrated to New Haven, Connecticut, in 1909, only to return home a few years later to fight for his country in the First World War. After returning to the U.S., Frank and his new wife Filomena opened Pepe's Pizzeria in 1925, serving up an unassuming dish from their beloved home on the Amalfi Coast.
At this pizzeria, an employee named Louis Jordan honed his pizza-making craft by working with Pepe's wood-fired ovens. Jordan and his wife, Anne, eventually decided to move to Norway, where Anne's ancestors were from. And in May of 1970, they opened their own pizzeria in Oslo named Peppes.
The Jordans' decision to launch Peppes in Norway couldn't have happened at a better time. For years, Norway's food culture had stagnated, and seemed impervious to global food trends. Norwegians growing up during the 1970s and 1980s describe the food during those years as "somewhat depressing." So when Peppes arrived in Norway, boasting nine varieties of Italian and American-style pizza, their unique menu soon attracted a following. The couple swiftly opened additional restaurants across Norway to accommodate the growing demand. Today, Peppes is considered one of the most popular pizza chains in Norway, with 70 restaurants scattered around the nation.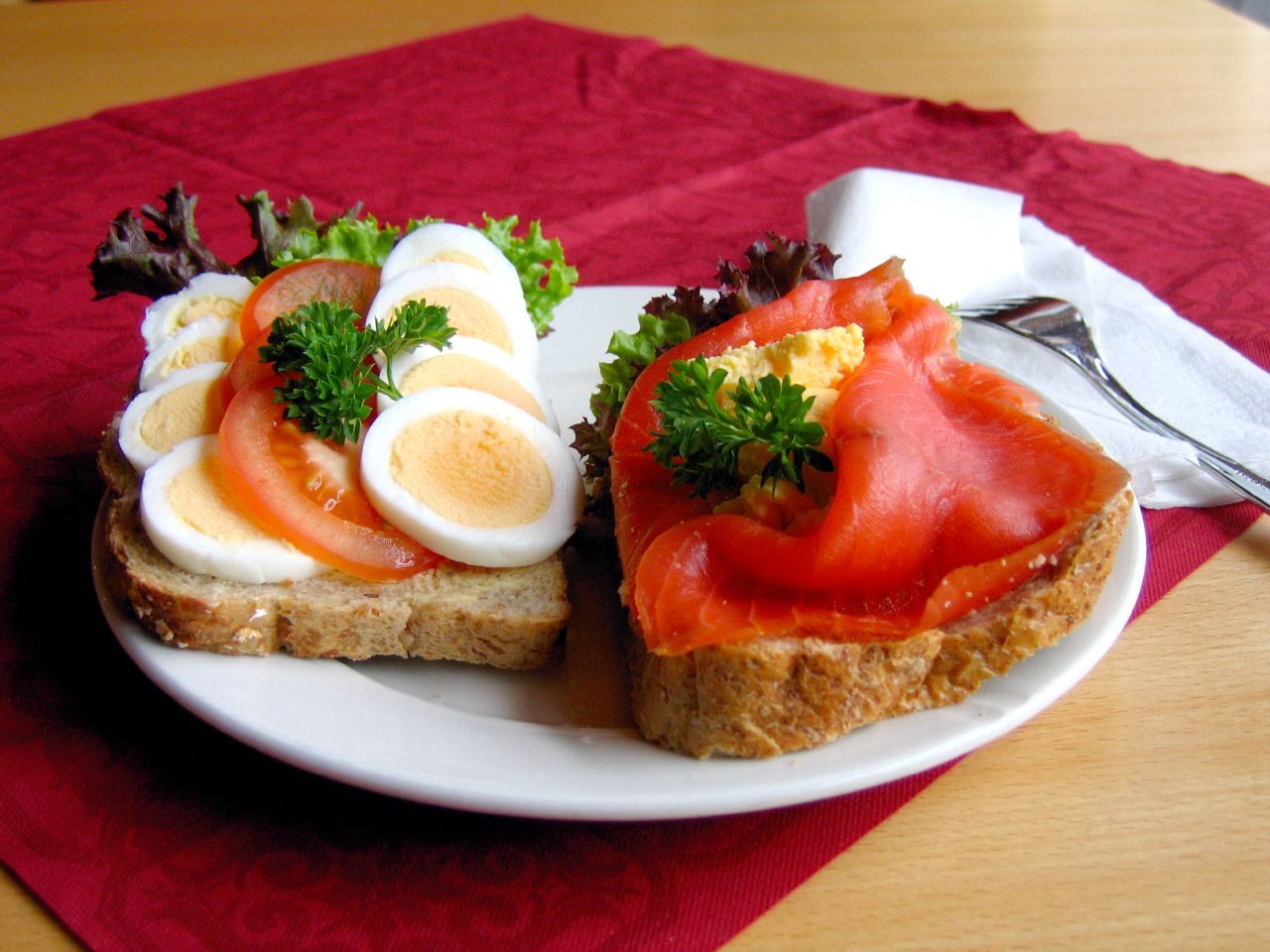 "Pizza is incredibly popular in Norway," says Erlend Brandshaug Horvei, who lives in Askøy, an island located northwest of the Bergen Peninsula. "Every little town or village has a pizza restaurant of some sort, usually a combined pizza and kebab shop. With a kebab shop within 20 minutes of almost every house, getting a pizza is never really an issue."
Pairing a kebab shop with a pizza parlor is a partnership that extends beyond convenience. In recent years, Nordic countries—especially Sweden—have seen an influx of Middle Eastern immigrants, which has made several dishes, including kebabs, more ubiquitous. Norwegian pizza restaurants such as Peppes and its competitor Dolly Dimple's are known for their distinctive array of pizza toppings, which fuse the traditional elements of an Italian pizza with additions such as corn, cashews, pineapple, spinach, and eggplant.
Serving pizzas adorned with kebabs, topped with French fries, and drizzled with Béarnaise sauce is common in Norway, as are white pizzas, where the tomato sauce is swapped out in favor of crème fraîche or sour cream. Regional Norwegian cuisine relies heavily on animal proteins, and restaurants eagerly supplement pies with everything from mincemeat to reindeer. Reluctant to simply lay the toppings above the cheese, one particularly Norwegian innovation involves combining and pre-cooking the sauce and toppings, before constructing and baking the pizza.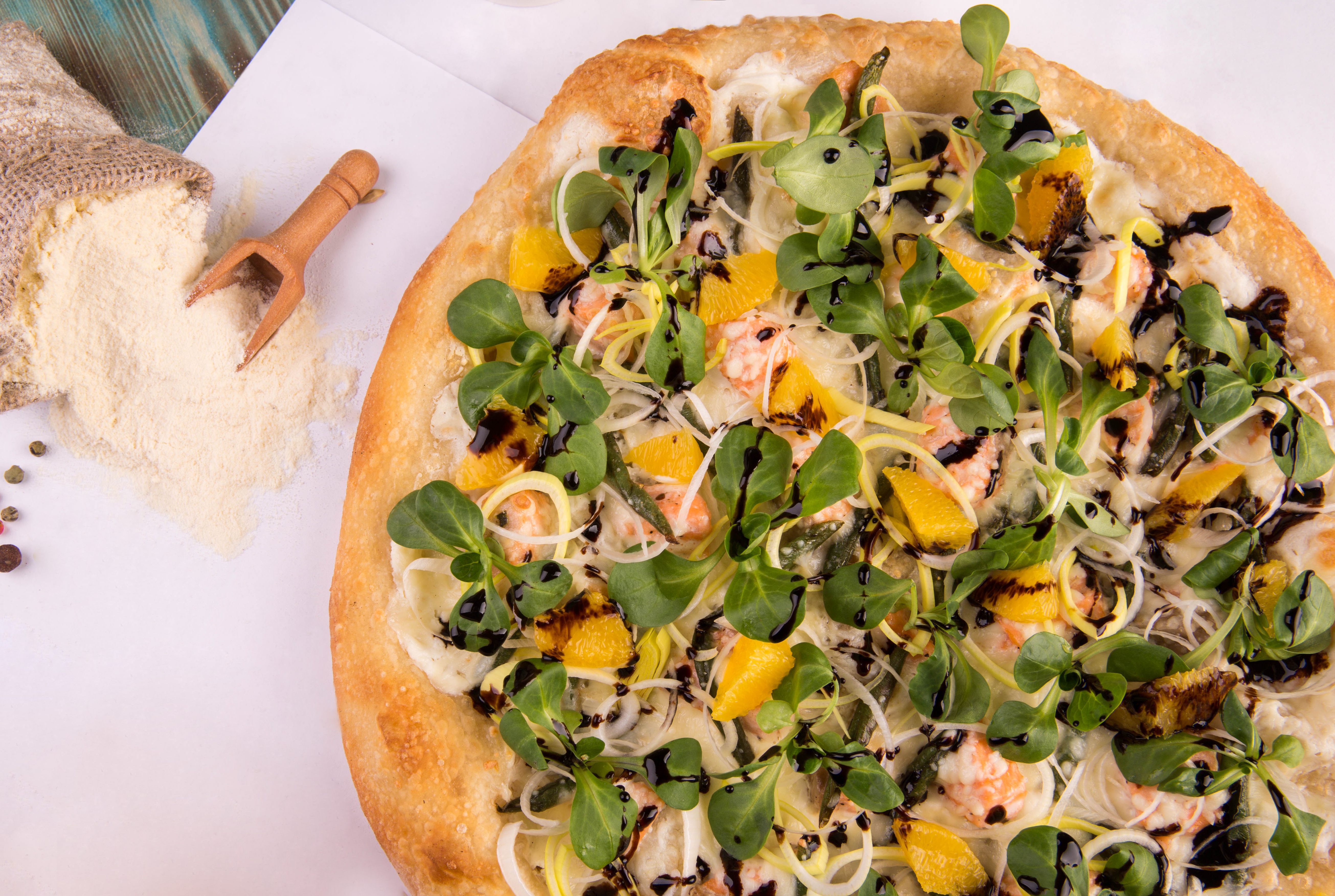 For Norwegians, eating tacos is a regimented affair, too. A 2012 study showed that 8.2 percent of Norwegians enjoy tacos for dinner every Friday night (known as "fredagstaco" or taco night). This affinity for the Mexican staple extends to pizza, as well: To make taco pizza, many Norwegians position nachos under the pizza's cheese, adding mincemeat seasoned with spices such as cumin, paprika, or Piffi, a Scandinavian salt-based spice medley.
Grandiosa's own meteoric rise from little-known frozen fare to national institution is a journey that happened swiftly and largely by accident. Even with the success of chains like Peppes, many Norwegians in the 1970s hadn't been exposed to pizza yet. According to Norwegian pizza lore, the factory manager at Stabburet (Grandiosa's parent company) agreed to manufacture frozen pizzas without actually knowing what a pizza was. This small detail aside, Grandiosa began production in February of 1980 with the goal of creating a pie large enough for families to enjoy at home together. By the time the 1990s rolled around, sales had doubled and Grandiosa had cemented its place in Norwegian food history.
The company's original product—a standard pizza topped with mild tomato sauce, Jarlsberg cheese, and paprika—is still its most beloved offering, and sells over 9 million pies annually. Locals have been known to hack the pizza by adding additional cheese before drowning the pie in ketchup and serving it on the famed, vibrant Grandiosa cardboard packaging. Some Grandiosa fans are so devoted that they've incorporated the pizza into their traditional Christmas Eve dinner, serving it in in place of more conventional holiday dishes such as pinnekjøtt (cured lamb ribs) or svineribbe (pork ribs).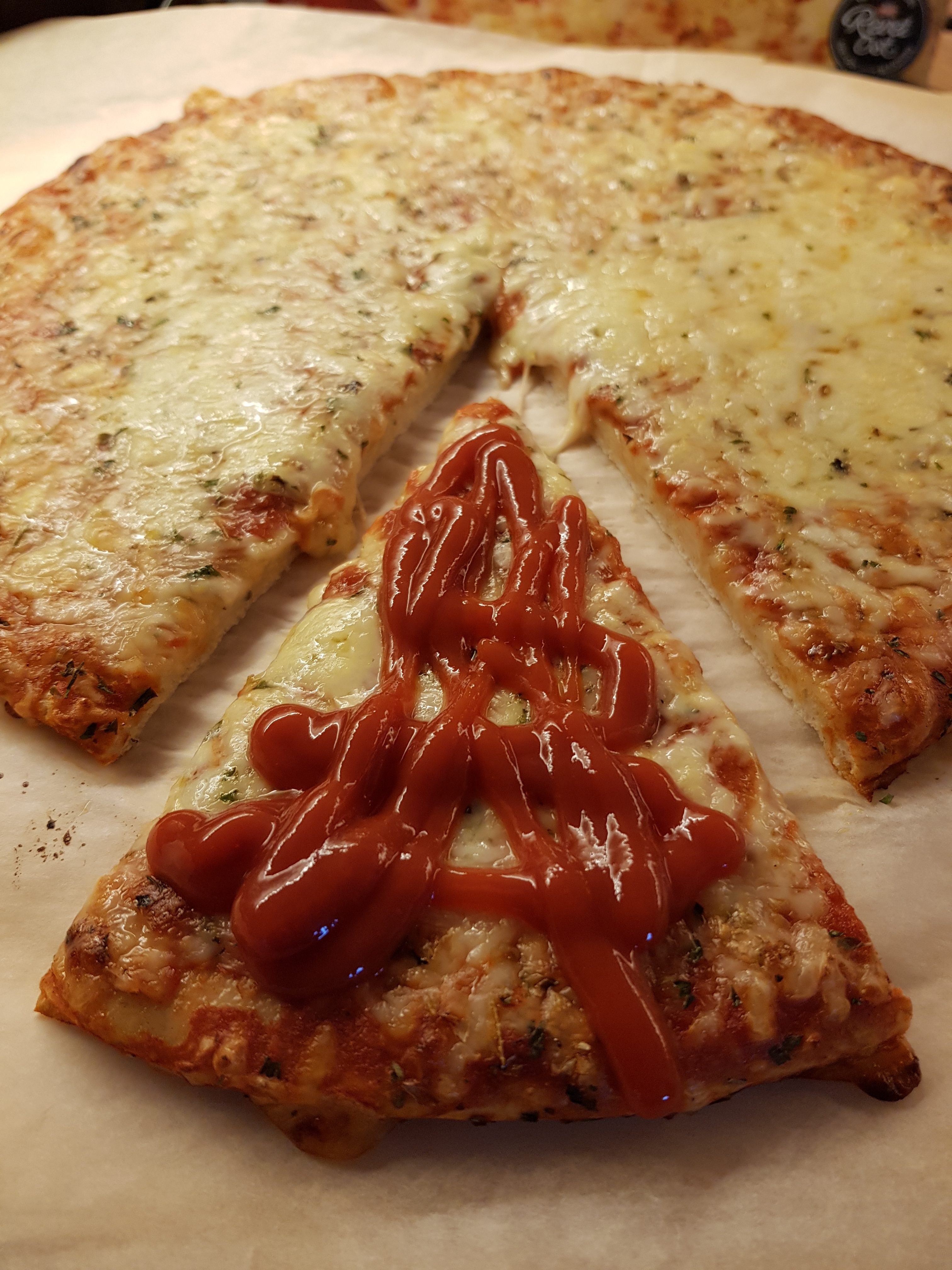 While some local food snobs quibble over the quality of Grandiosa pizza, everyone can agree that the brand's marketing team has been instrumental in establishing it in the cultural conversation. In 2006, Stabburet even dropped a pizza-themed single called "Respekt for Grandiosa," which topped the country's music charts for eight straight weeks.
So what is it about Grandiosa that has made the dish such a phenomenon? Some suggest the pizza's popularity owes more to laziness and loyalty instead of quality ingredients. Others, like Erlend, take a more pragmatic approach. "It's the perfect hangover meal," he says. "It has just enough food in it to make up for one of the five dinners you need the day after a big night out and it doesn't take forever to make."
Gastro Obscura covers the world's most wondrous food and drink.
Sign up for our email, delivered twice a week.