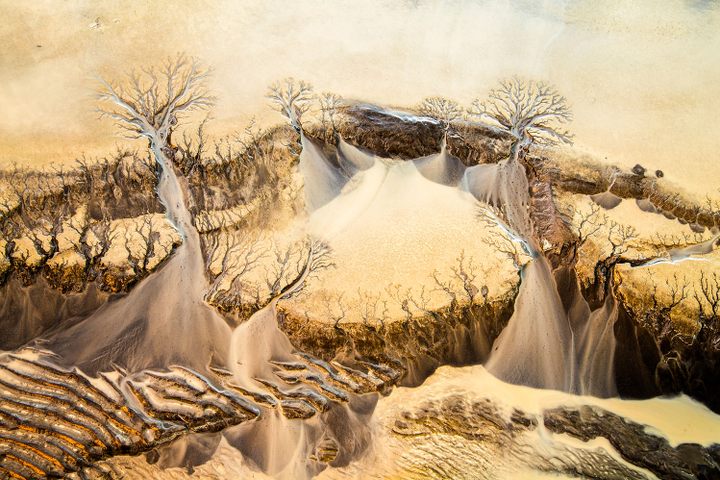 In Iceland, Glacial Meltwater Creates a Stunning (and Small) Landscape
A photographer captured water's ability to carve out new paths in all their fractal glory.
This undulating, ghostly landscape of dead trees rooted in sand dunes might bring to mind the surrealist art of Salvador Dalí or the always striking Namib Desert, but it's actually a zoomed-in view—just a few yards across—of an Icelandic glacier's meltwater, illustrating a geological process seldom captured in such mesmerizing, dynamic detail.
Glaciers sometimes grow tongues: long, narrow ice streams that extend downhill, usually toward a body of water. These formations can be unstable, and are more prone to bouts of rapid melting than larger masses of ice are. In southeastern Iceland, near the town of Höfn, meltwater from a glacier tongue collected in puddles atop sand deposits. The sand, like much of the highly volcanic island, bears the marks of multiple local eruptions: dark layers of ash sandwiched between lighter colored material.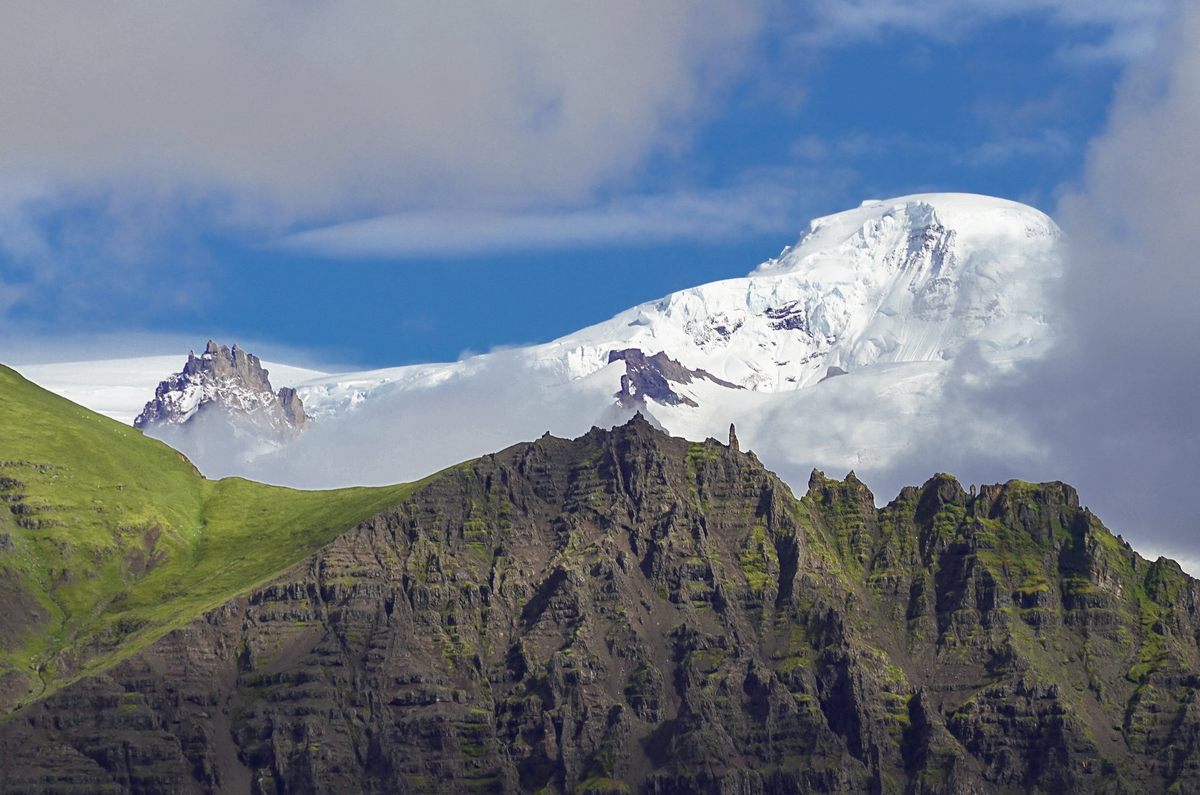 Rivulets of meltwater gradually made their own way downhill, sculpting ever-deeper channels into the layers of fine sand and ash, and giving the illusion of leafless, twisted trees. But we're really looking at baby Grand Canyons. The erosion process is the same as larger streams and torrents chewing their way through a mountain range to create river courses.
It's also an example of nature's favorite math art, the fractal. Fractals are patterns that repeat infinitely, at different scales. They're seen most readily in the spiral of ferns and bright green romanesco, or the branching of snowflakes, lightning bolts, and trees—which is why the image above so closely resembles an arboreal landscape.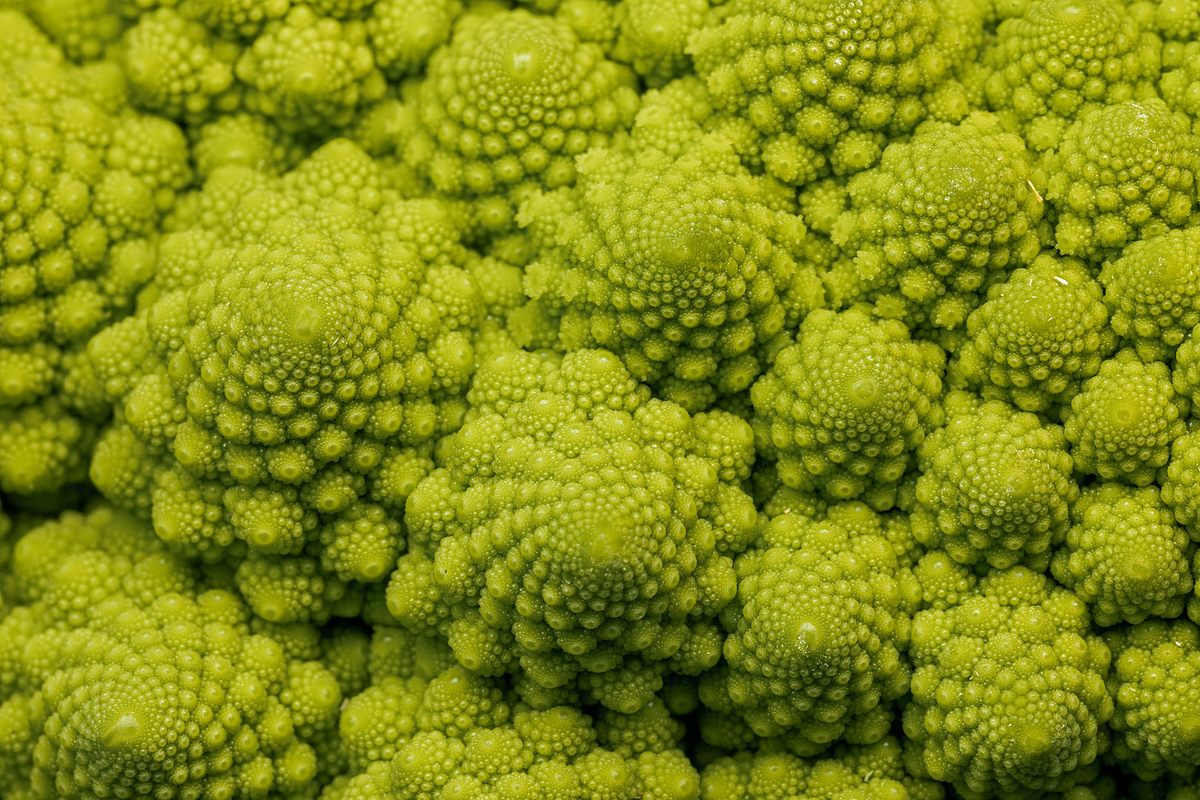 As ephemeral as it is beautiful, this is one landscape you couldn't hike through: The fractal meltwater patterns captured are not much larger than a dinner table. The image, taken by Manuel Ismael Gómez of Almería, Spain, was a finalist in the Art of Nature category in the 2021 BigPicture Natural World Photography competition.