Introducing Gastro Obscura's Juneteenth Series
Celebrate Emancipation with stories of food and Black liberation.
I feel like the transitional month of June is everything for African Americans that February is not. June provides warm weather and two more days of quality time. June is National Black Music Month. June is National Soul Food Month. And, after the 2020 awakening of the revolutionary spirit, centered in Black joy, there is the refreshed expanded celebration of Juneteenth. As we recover from the pandemic, the week leading to and the weekend of Juneteenth 2021 is an extraordinarily opportune time to explore and celebrate the ongoing saga of the reversal of one of America's original sins.
Juneteenth was born in Texas on June 19, 1865. There, according to legend, the last enslaved people still trapped in chattel slavery in the United States were emancipated after they learned that, years after the actual Emancipation Proclamation (January 1863) and months after the end of the Civil War (April 1865), they were finally free. Texas was far away from the rest of the former Confederacy, in a time when train lines and telegraph wires were damaged from the war. Extending the life of Texas's labor camps was also financially beneficial to former slaveholders, as was buying time to disenfranchise Black Texans at the birth of Reconstruction.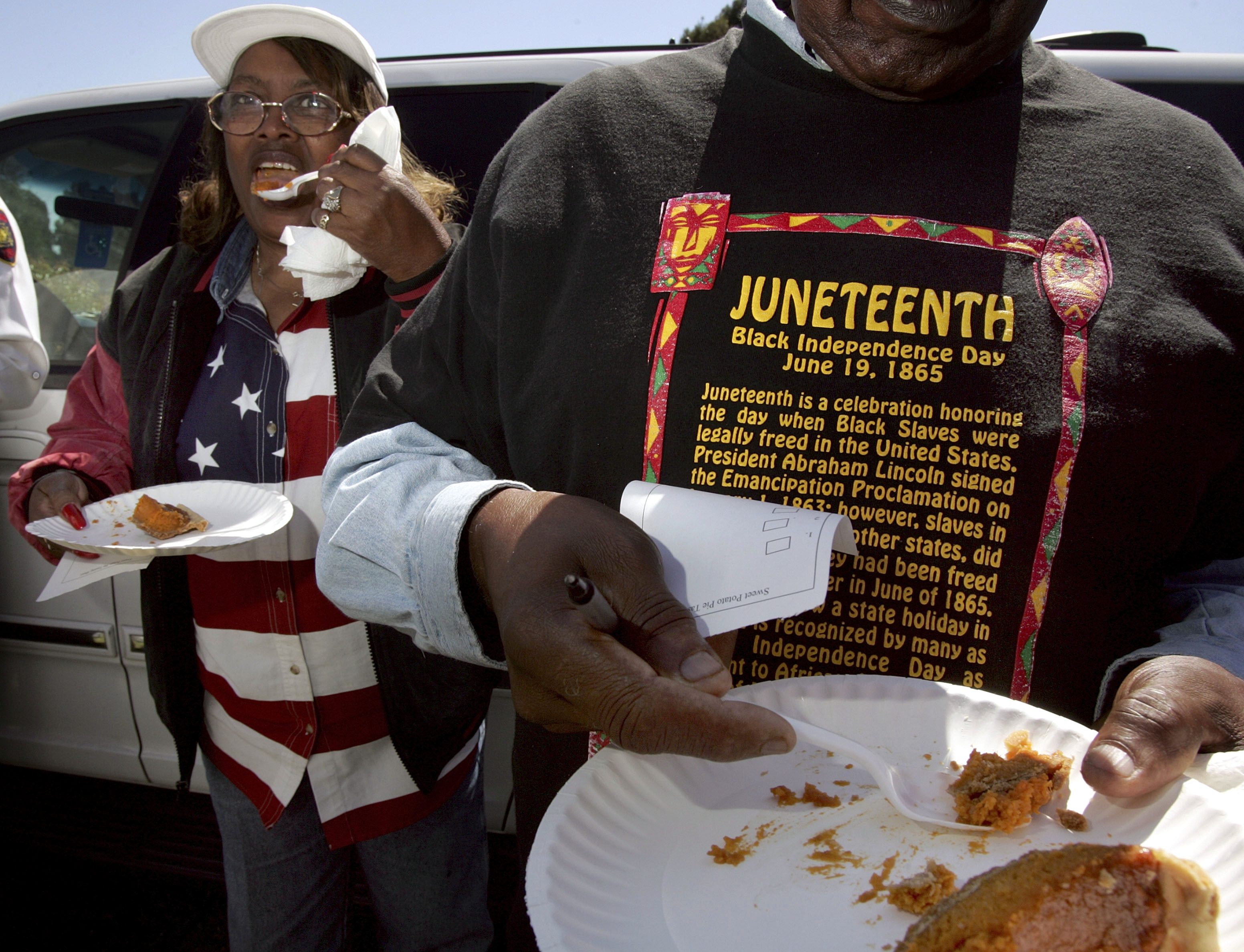 And yet, they did not win. Afro-Texans finally got their day of Jubilee. Over the course of the next 30 years, as Black towns, farmsteads, social clubs, churches, fraternal organizations, and the like emerged, so did the customs and celebrations that led to Juneteenth as we know it.
It became a time for parades, rodeos, parties, and barbecues honoring and celebrating that consequential day of June 19, 1865. Customs emerged like eating barbecue and fresh, ripe melons, red velvet cake and red soda water or punch, and other red foods and drinks. I speculate that this latter custom may have emerged from the collective cultural symbolism of the color red coming from enslaved African Americans' culture and their roots in West and Central Africa. This was especially true among the Yoruba and Kongo peoples for whom red was a color of spiritual power and transition. Given that Texas imported a significant number of enslaved Africans brought to the Gulf Coast and the Caribbean before and long after the slave trade was outlawed, these cultural traditions are fresh and vibrant reminders of our roots.
Beyond red cake and soda, food holds a special place on Juneteenth. Like Emancipation itself, the withheld promise of true freedom and equality continues to be fought for, and food remains a key weapon in that battle. Enslaved chefs like Duchess "Charity" Quamino and James Hemings used their cooking skills to earn their freedom. Later, Georgia Gilmore helped fuel the civil rights movement by feeding protesters during the Montgomery bus boycott, including Dr. Martin Luther King Jr.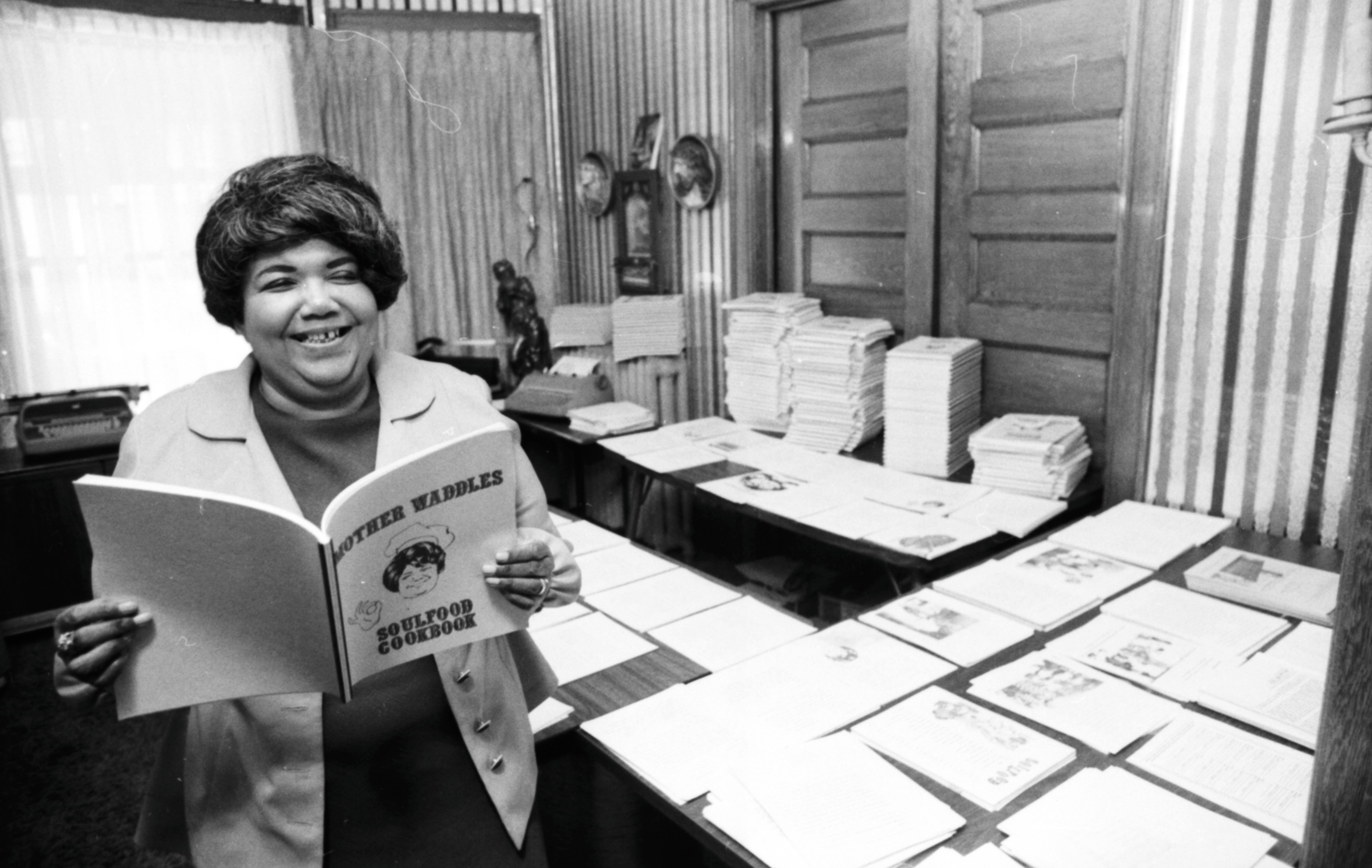 To honor Juneteenth, the stories in this series celebrate how food has been a tool for Black liberation. Consider Mississippi's Fannie Lou Hamer, who countered voter suppression by helping Black citizens own land via farming co-ops in the 1960s. Or Charleszetta "Mother" Waddles, whose 35-cent-meal restaurant and fundraising cookbook helped raise Detroiters out of poverty. Or Philadelphia-based chef Kurt Evans, who currently fights the injustice of mass incarceration with prison reform–focused dinners and a pizzeria that employs exclusively formerly incarcerated people.
The African American food experience is intimately tied to all of the elements discussed here—the celebration of the push and the movement towards equality; the expressive eloquence and power of Black music, dance, and oratory; and the communication of soul energy through food as well as the migrations and movements that have pushed Black people across history's landscape. At the busy intersection of freedom, creativity, tradition, and improvisation are thousands of stories illuminating the spirit of Juneteenth and the resilient nourishment of Black food.
Explore the ongoing Juneteenth series.
Gastro Obscura covers the world's most wondrous food and drink.
Sign up for our email, delivered twice a week.