Graffiti Has Long Had a Place in the Art World, But Probably Not the Natural One
An incident on Malta has locals angry about cliffside art.
As long as humans have made art, we're instinctively used the natural world—caves, rocks, trees, plains, cliffs—as a canvas. But as we've come to cherish natural spaces more for their own beauty, outbursts of outdoors creativity in such settings are not always welcome.
A few years ago, for example, hikers in Joshua Tree National Park, California, lamented that the famous graffiti writer Andre Saraiva had tagged a boulder there. Last year, a federal judge banned an amateur artist, Casey Nocket, from entering all federal, state, and municipal parks after it was revealed that she was behind Creepytings—a collection of artwork, promoted on social media, she made on rocks in several natural meccas, including Yosemite and Death Valley National Parks. According to the Los Angeles Times, street artists might be deliberately targeting natural areas as a new frontier.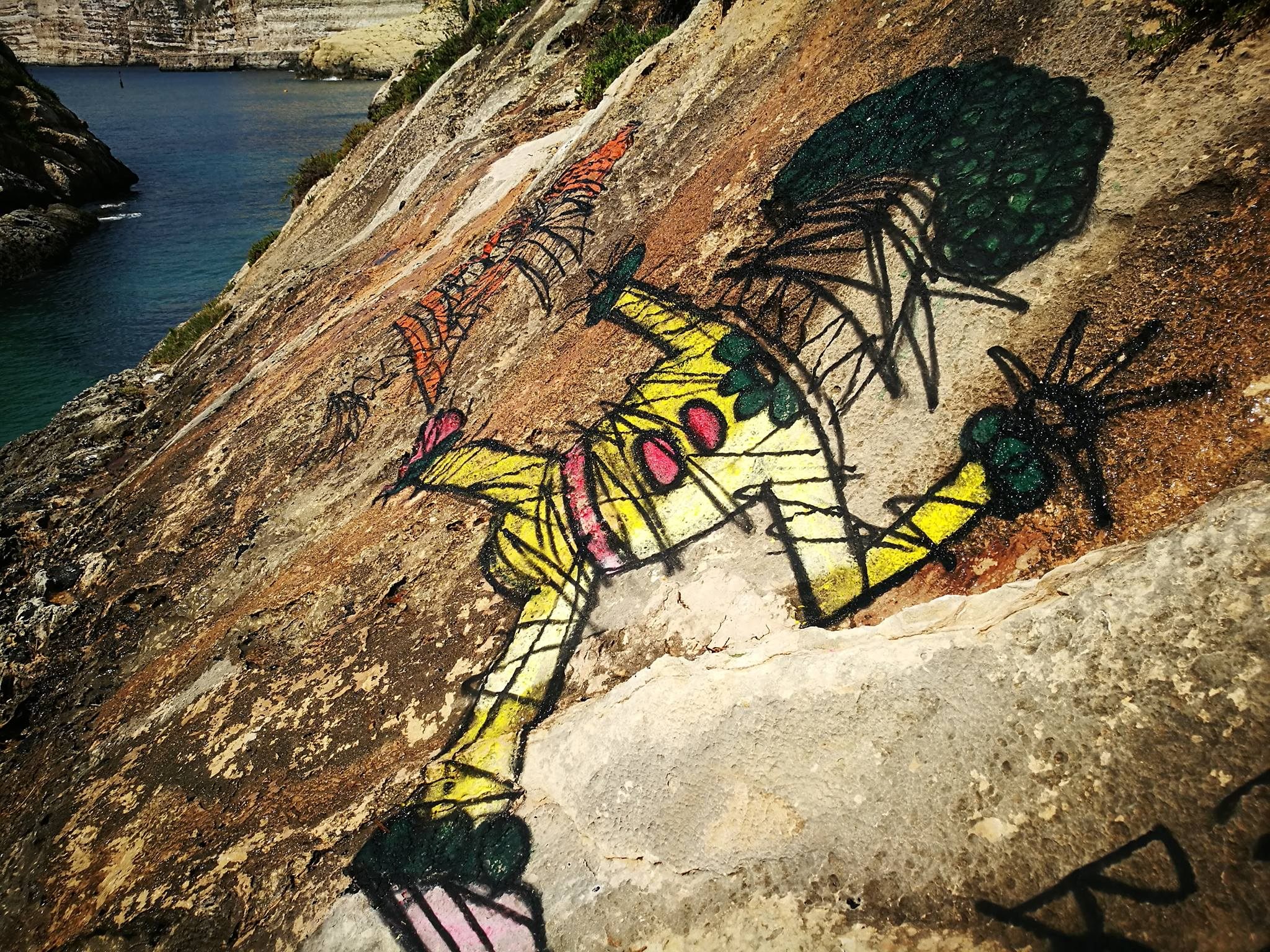 Enter the Mediterranean archipelago of Malta, where colorful, cartoonish paintings have appeared at one of the country's most iconic vistas, Xlendi's Kantra Valley on the island of Gozo, which has become a major tourist attraction since appearing in the first season of Games of Thrones.
The works resemble the distinctive style of English graffiti writer Nathan Bowen and, well, he signed them, too. "We are actively looking for him," a local policewoman told the London Evening Standard. The incident has raised the ire of many, who have suggested that Bowen should be sentenced to clean the rocks by hand, or be banned from the country for life.
It's been a bad year for Games of Thrones locations in Malta this year. The iconic Azure Window, also used in the show, collapsed into the sea after a brutal storm in May.