For Sale: A Castle Where Henry VIII Honeymooned
It can be yours for $10.4 million.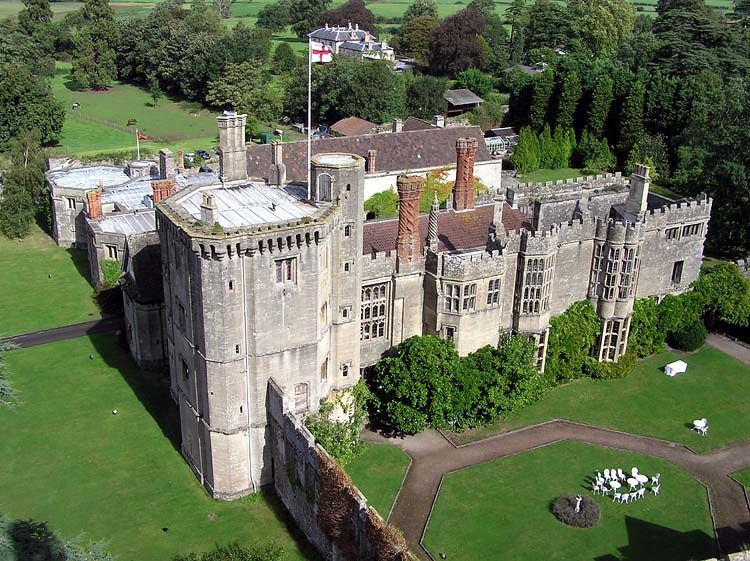 If you've ever wanted to live like a king, now's your chance, as Thornbury Castle in Bristol has gone up for sale. The king you might end up living like, though, is Henry VIII, known mainly for womanizing, and murder.
As Business Insider is reporting, historic Thornbury Castle, which dates back to the 10th century, has quite the royal history. According to the castle's website (it is currently in use as a luxury hotel), it was originally built by Edward Stafford, Duke of Buckingham, but after a servant ratted the Duke out for treason, the king promptly had him executed. 
With the original owner out of the way, Henry was able to use the lovely estate for a ten-day stay during his honeymoon with this second wife, Anne Boleyn, who he would also go on to famously execute.
The castle was eventually given back to the Duke's descendants, but it later fell into ruin, before being restored in the 1850s.
Today, the castle has been decked out in lush Tudor style, and features 28 bedchambers and a pair of restaurants, as well as beautiful gardens. It's now on the market for $10.4 million. Whoever buys the castle can decide what to do with it next, leaving it as a hotel, turning it back into private estate, or simply continuing its grim history of Tudor justice.