Imagining What Houses Drawn by Kids Would Look Like in Real Life
A solar-powered pyramid, a house with legs, and titanium fortress.
Houses drawn by kids are fun, for sure: spiky triangular roofs, puffy clouds billowing out of massive chimneys, windows askew, with a giant smiling sun looking down. But they also reflect what a child thinks of as a home and how they see the world they're inheriting. So let's take them seriously for a moment. What would these fantastical designs look like translated into professional-looking architectural renderings?
Below is a selection of drawings that British children—aged between four and 12—came up with when asked to draw the "home of the future." And under each one is a 3-D model of the home created by British retailer made.com. It turns out that imagination—homes with rocket roofs, solar-powered pyramids, and precariously perched tree houses—might actually be up to the tall task of adapting to the challenges the future might bring. They also suggest just how tangible some of those challenges are—even to kids. Atlas Obscura has a selection, including both the drawings and the renderings that bring them to life.
To 10-year old Ameen, from Crawley, homes built on land are so 2017. Floating on clouds is the way to go.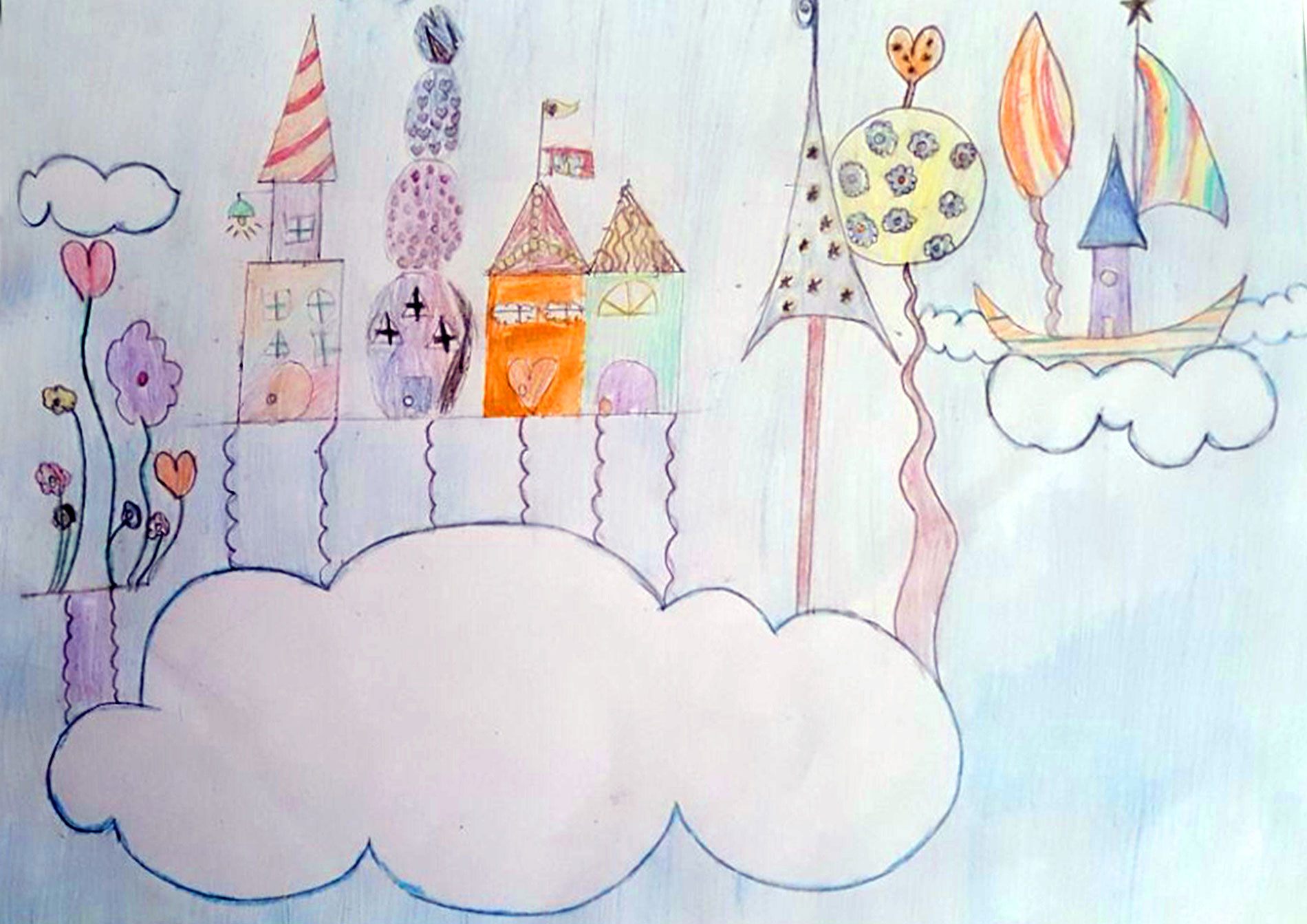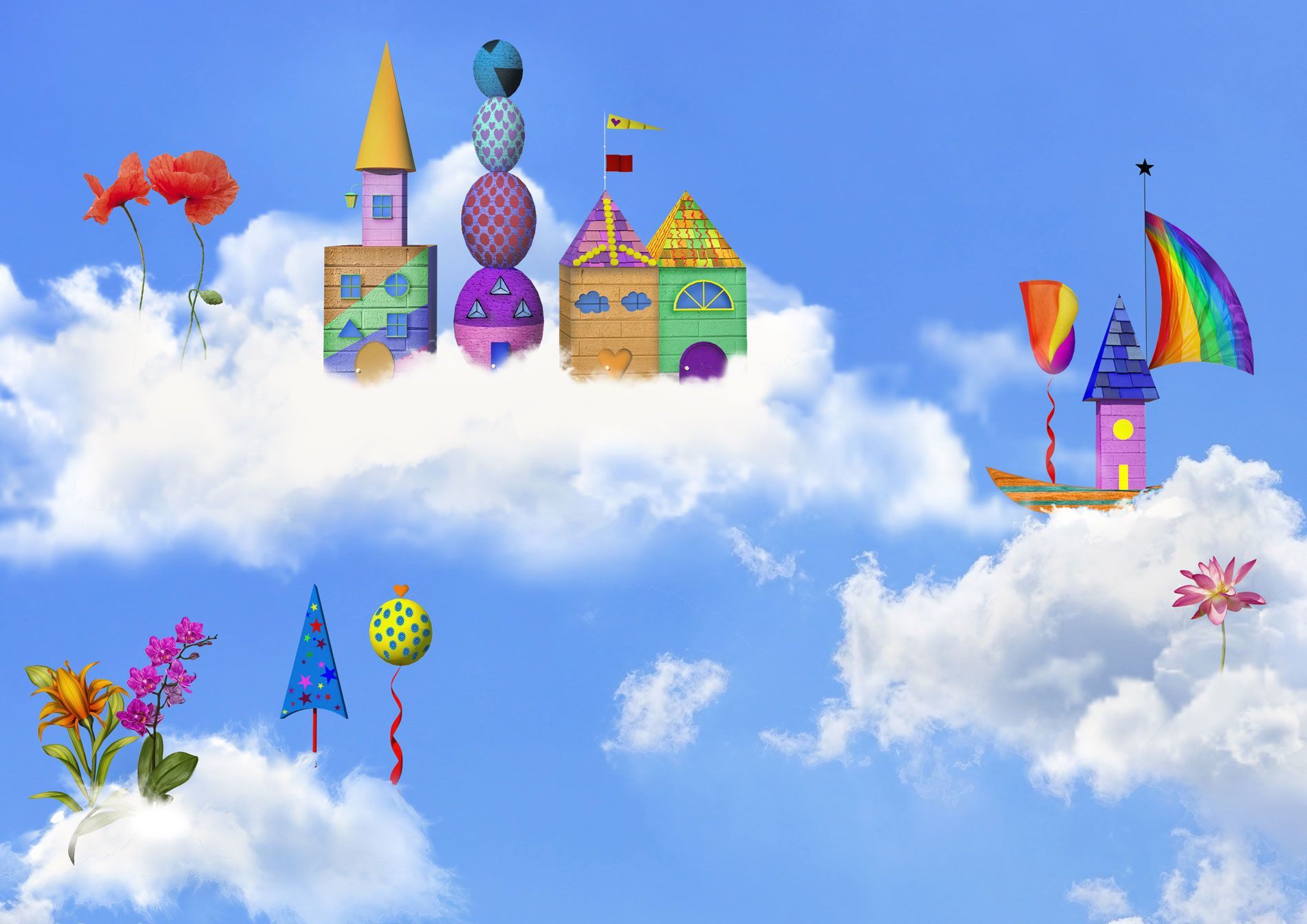 Five-year-old Charlie also thinks little of staying put. His home of the future comes with four legs and two arms so it can go move around freely. That conical tilted roof? A rocket, just in case you need to take off for Mars.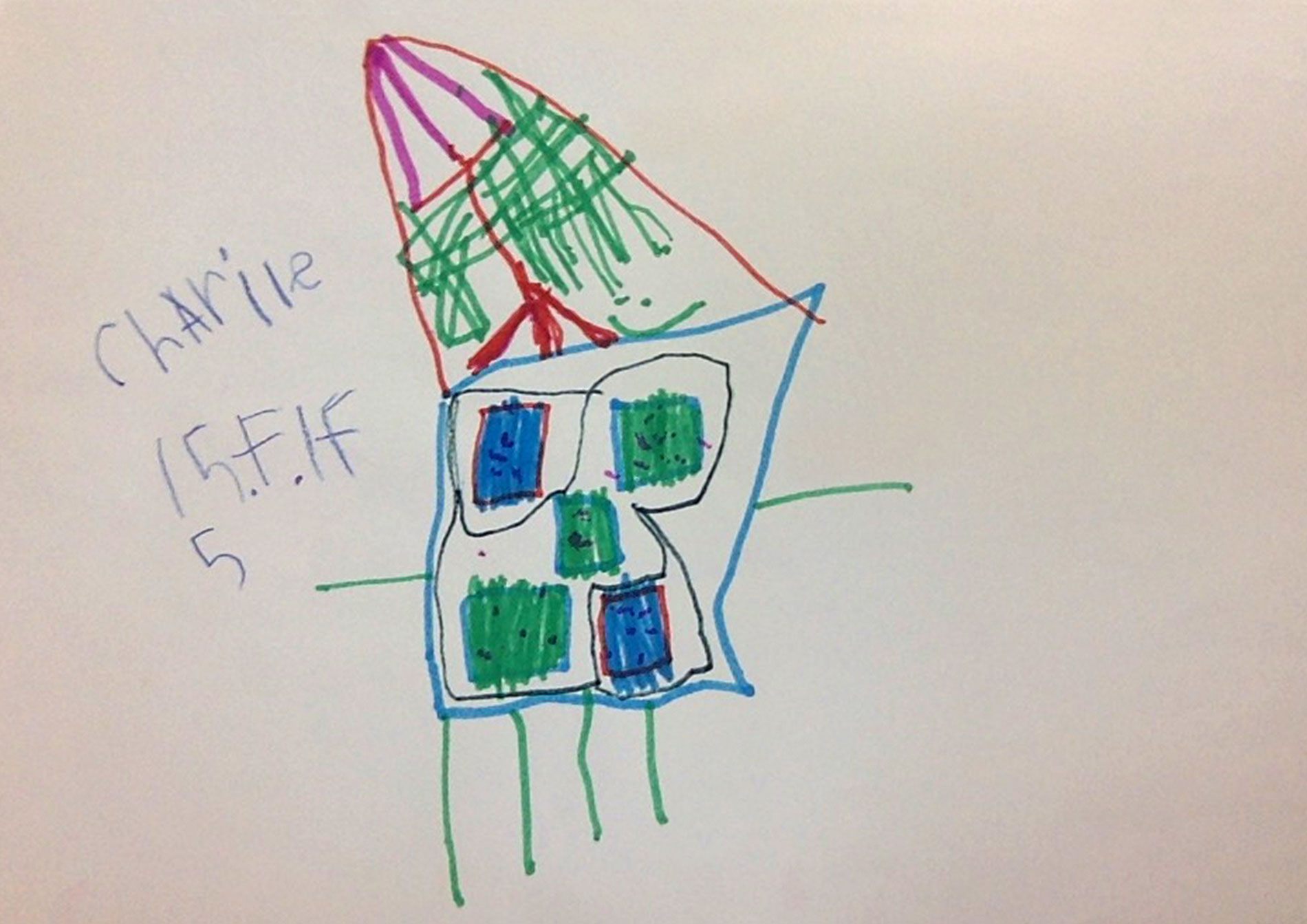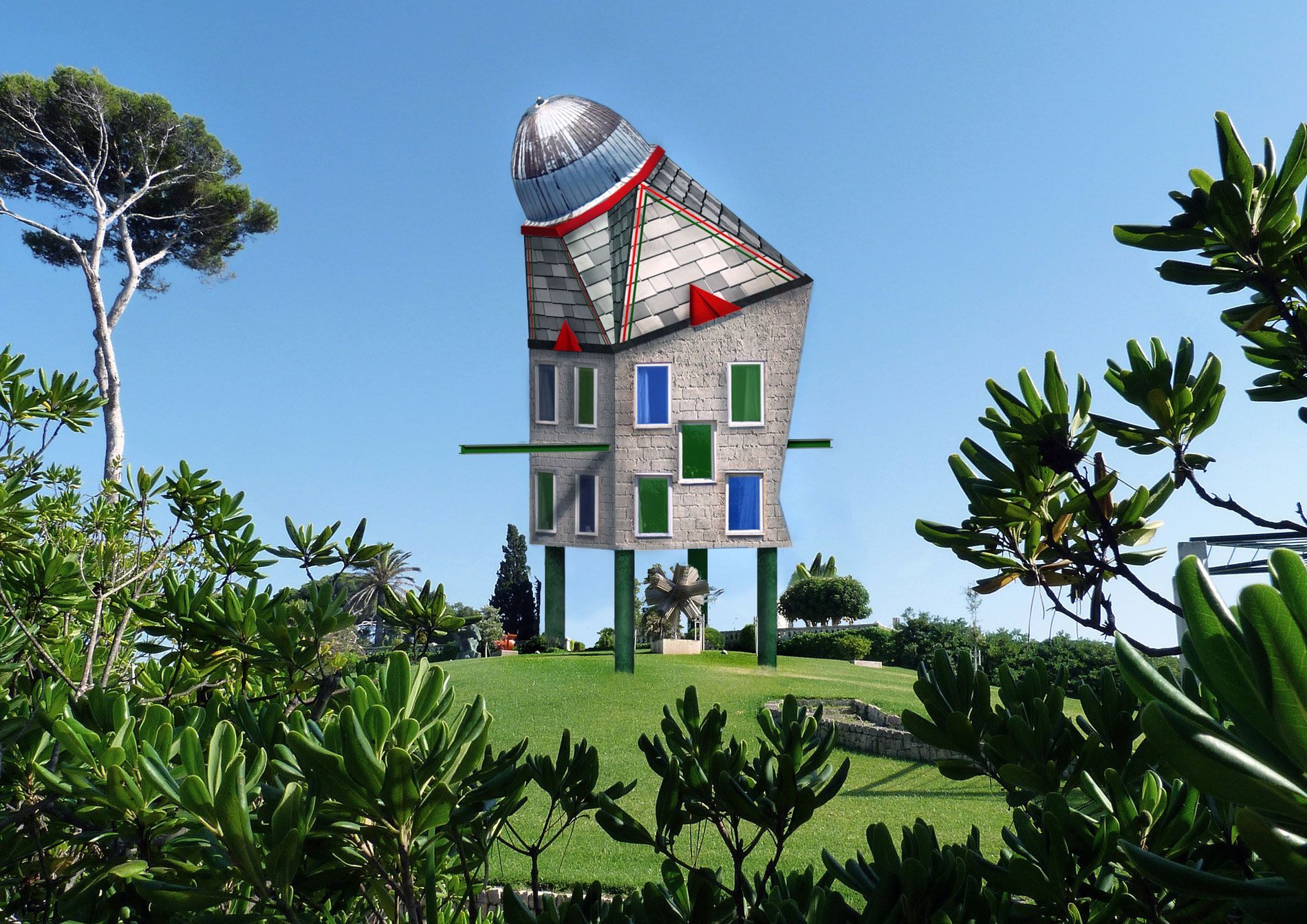 Hamza, eight, also from Crawley, goes for a classic tree house, but it is reachable only by floating stepping stones that connect to a rope ladder.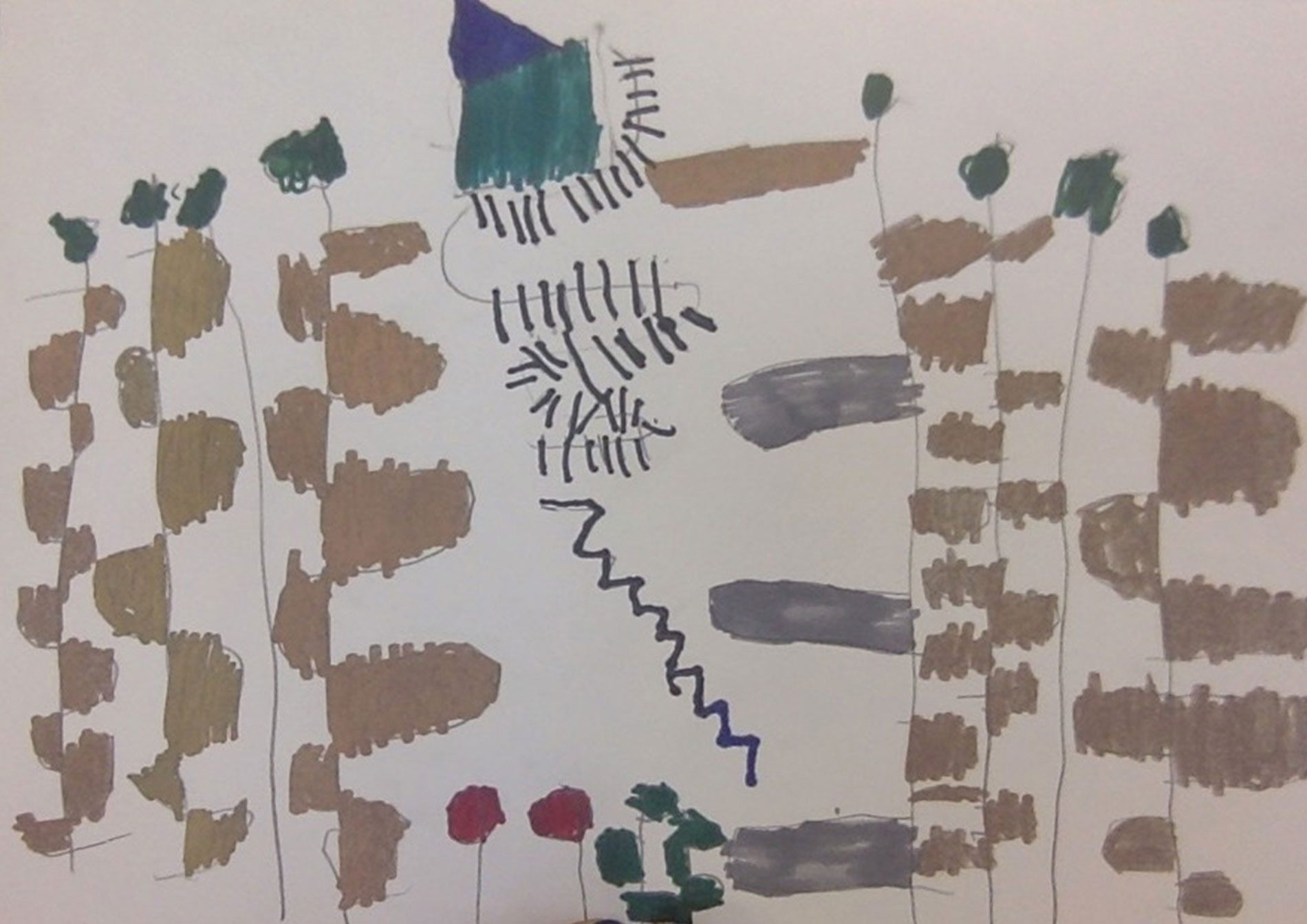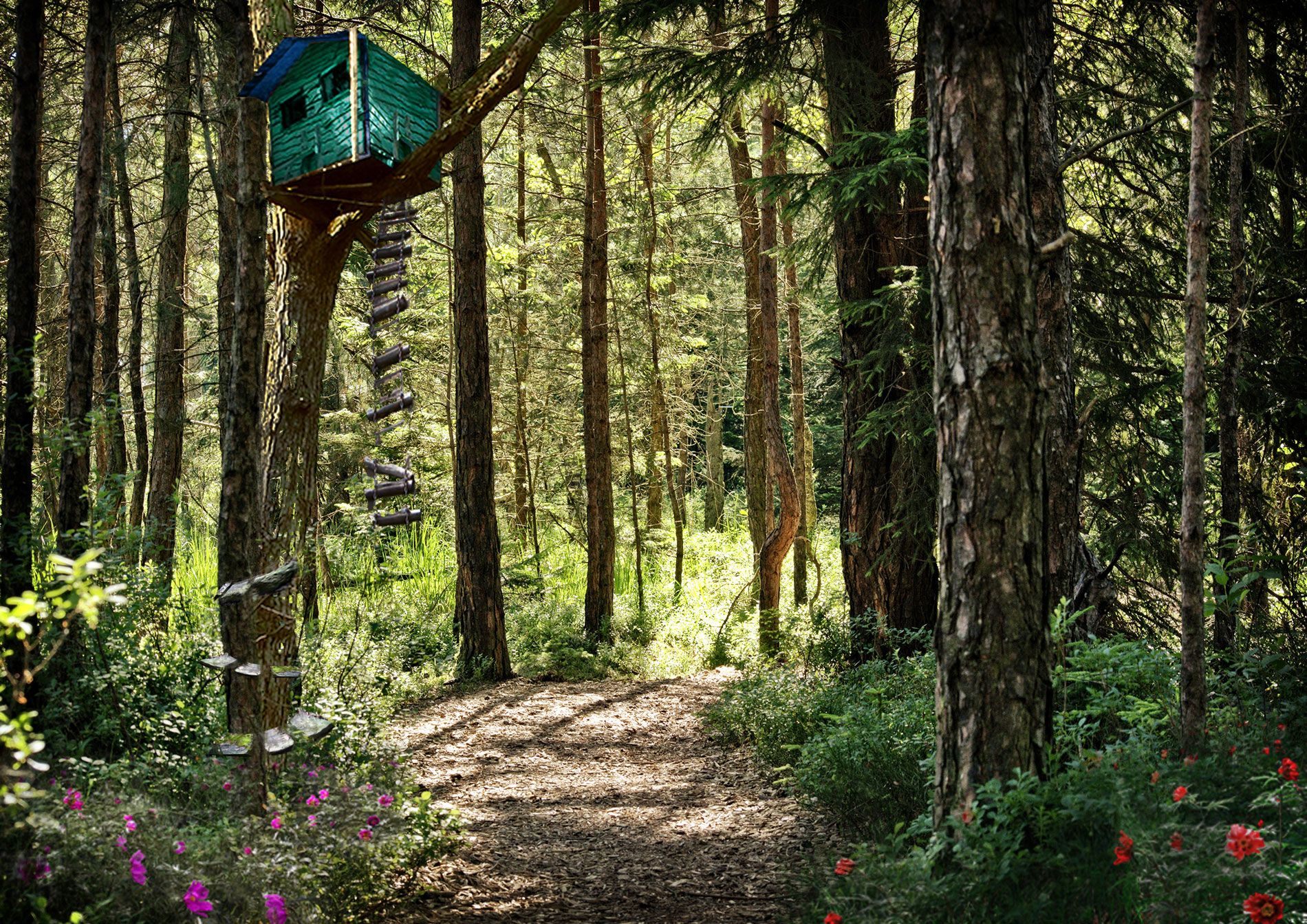 Seven-year-old Ellis from Harlow dreams of a super-safe home, featuring titanium bricks, bulletproof windows, a steel roof, and an oak annex. That's all probably wise, since his vision of the future includes metal clouds.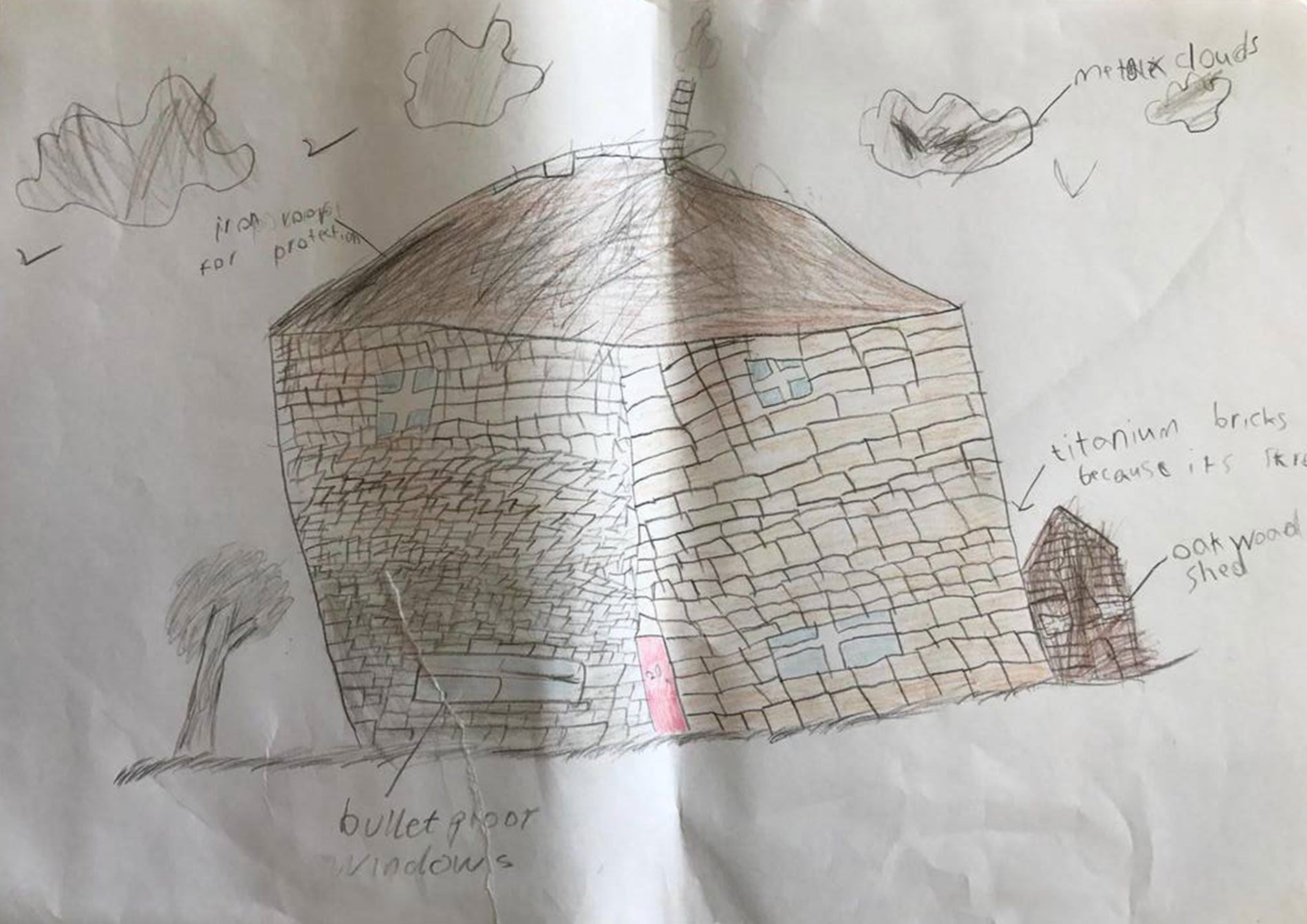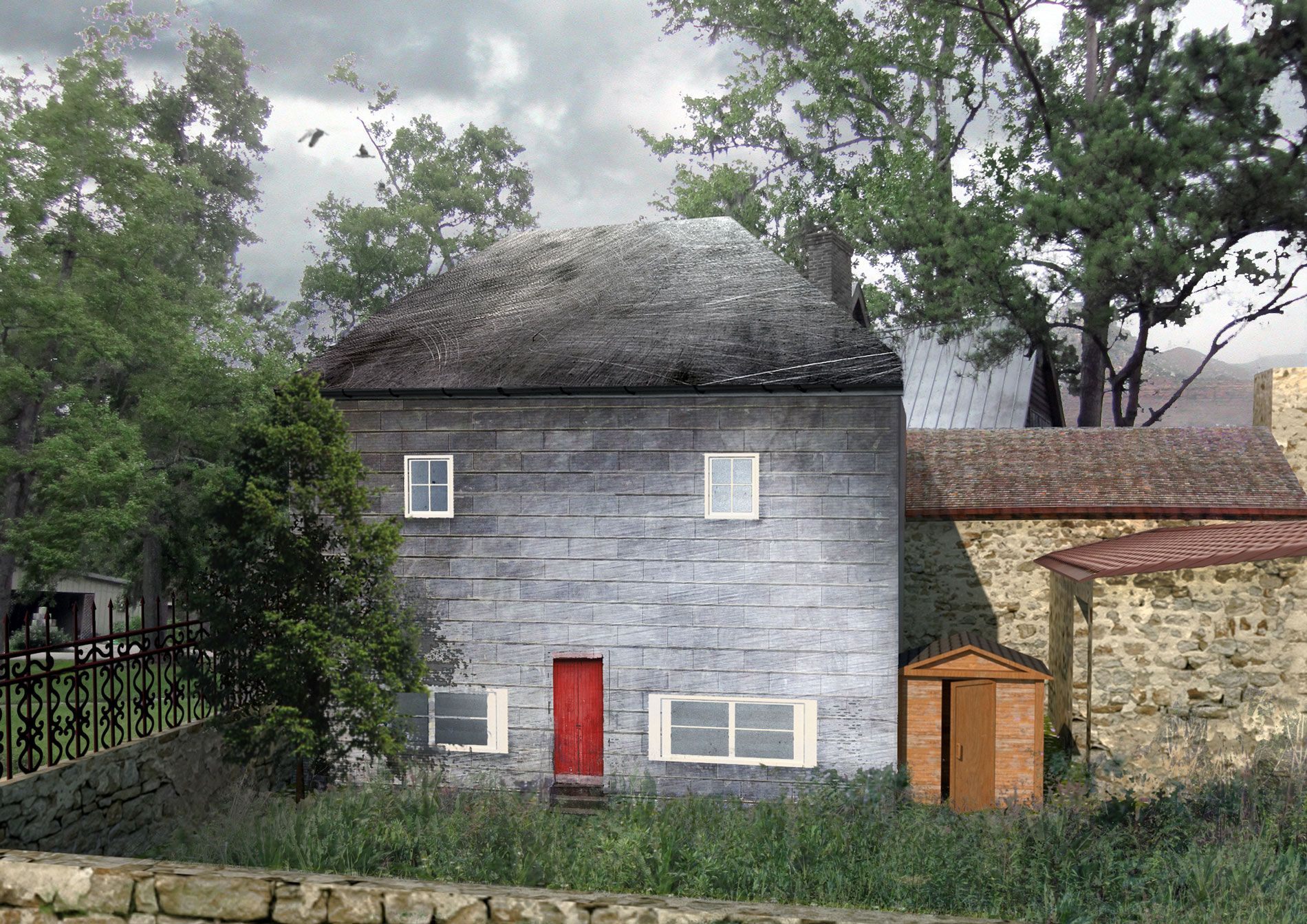 Finally, there's 10-year-old Antoni's design, that solar-powered pyramid. The Worthing resident also provided a bird's-eye view: solar panels on top, a hover car entrance just beneath it, and windows all around. It looks built to withstand whatever the future might bring, while also recalling an enduring design from the past.