How a Former Cheney Aide Nearly Killed the Christmas Tree Industry
The National Christmas Tree Board was supposed to protect American tree growers, until one man intervened.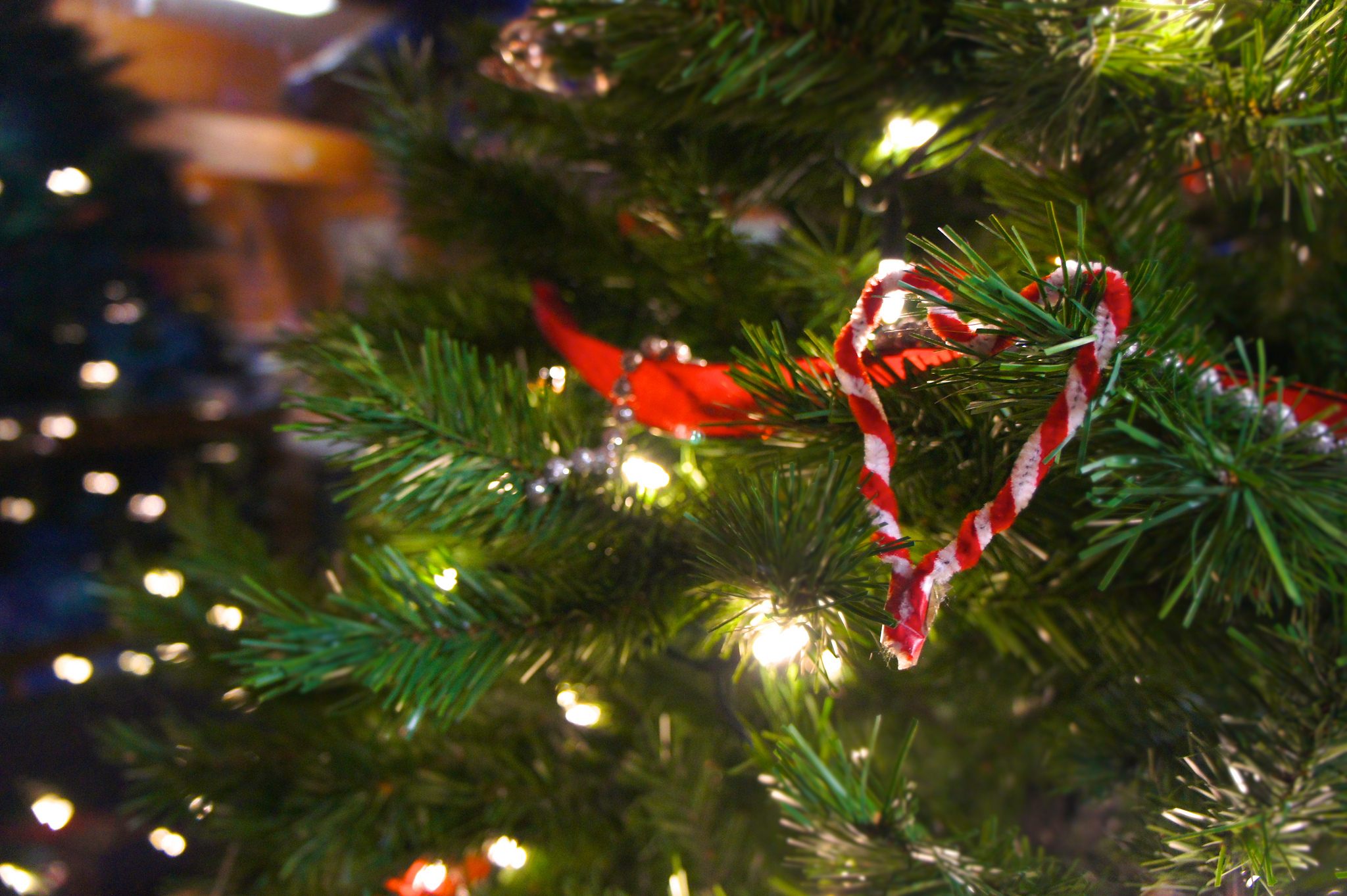 Back in the early 2000s, the Christmas tree industry was in distress. Artificial tree imports kept rising, threatening the livelihoods of domestic tree farms. The situation spiraled so out of control that in 2004, the National Christmas Tree Association launched a free online video game called "Attack of the Mutant Artificial Christmas Tree." The game invited players to throw snowballs at artificial trees, which were branded as "100% Fake" and "Made in China" and blamed for "sucking the spirit out of Christmas."
Christmas tree growers were worried that their competitors in the artificial tree industry would quash them. Profit margins were shrinking. The soul of Saint Nick was on the line. Other agricultural producers in the United States—almonds, cotton, honey, watermelons, peanuts, raspberries, and other farm-grown products—have had similar moments, when competition, unpopularity, or lack of public understanding threatened to derail the industry.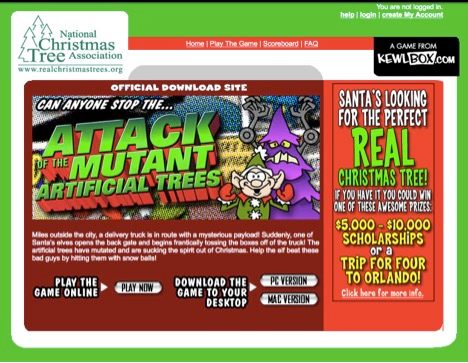 Leaders in these troubled industries had taken advantage of a provision in the Commodity Promotion, Research and Information Act of 1996 to fund research and to launch advertising campaigns to repopularize and retell the story of their products. This is how America got the "Got Milk?" campaign. It's why there's such a thing as the National Honey Board, the American Lamb Board, and U.S. Highbush Blueberry Council. These checkoff programs use a combination of research and ads to try to bolster and distinguish their products.
Faced with the perception that potatoes are bad for the diet, for instance, the National Potato Board might put together a potato nutrition handbook. The Mushroom Council might stump for National Mushroom Month to burnish the reputation of the widely-derided fungus. These initiatives may seem funny, but they're driven by people, who are trying to grapple with serious concerns in their respective industries.   
The Christmas Tree Promotion Board wasn't supposed to be much different. It was supposed to shine a light on the beauty of real Christmas trees, and bring tree growers together once and for all. It was supposed to fund focus groups to answer big questions, to figure out who wanted to buy real Christmas trees in the 21st century, to appeal to new demographics. It was supposed to let Christmas tree growers launch their own campaigns, to put up "Got Christmas?" advertisements if they wanted.
The process seemed straightforward: for every Christmas tree sold, a small deduction of $0.15 from each grower's proceeds would go into a fund that would support the Board's work.  But it wasn't so simple. The Christmas Tree Promotion Board had a powerful enemy, and thanks to him, the American Christmas tree would have to wait a full four years for its heroes to convene.
Artificial trees on sale at Macy's. Rich Mitchell/CC BY 2.0
In photographs, rosy-cheeked, grey-bearded David Addington almost looks like Santa Claus. Don't be fooled: from the perspective of Christmas tree growers, he's more of an Anti-Claus. Addington will go down in U.S. history as the man who dumped some serious coal on the farm grown Christmas tree industry in America. This is the man who almost killed the Christmas Tree Promotion Board.
From 2005 to 2009, Addington had served as the chief of staff to Vice President Dick Cheney. He wielded so much power in the Bush Administration that many took to referring to him as "Cheney's Cheney." Richard L. Shiffrin, the Pentagon's former deputy counsel for intelligence, called Addington "an unopposable force."
In 2011, Christmas tree farm growers were on the verge of getting what they wanted. That's when Addington made his move. On November 8, 2011, he published "Obama Couldn't Wait: His New Christmas Tree Tax" on the Daily Signal.  Addington wrote: "Nobody is saying President Obama doesn't have authority to impose his new Christmas Tree Tax — his Administration cites the Commodity Promotion, Research and Information Act of 1996.  Just because the Obama Administration has the legal power to impose its Christmas Tree Tax doesn't mean it should do so."
Then, he put a star on his own proverbial tree: "And, by the way, the American Christmas tree has a great image that doesn't need any help from the government."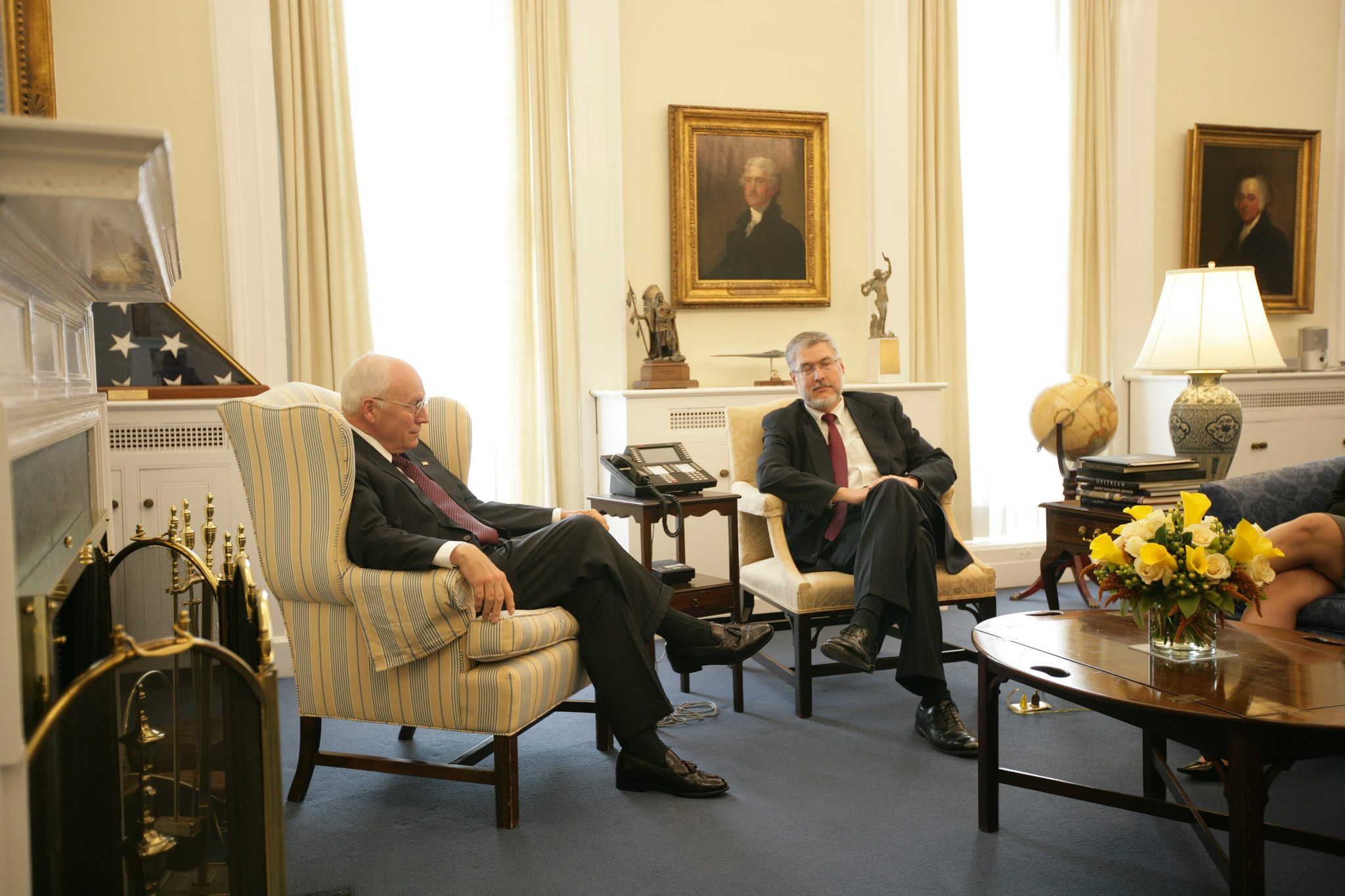 The blog quickly amassed over 3,000 comments—many from frustrated Christmas tree farmers, who disagreed adamantly with Addington. They wanted to set the record straight about the threats to the Christmas tree industry. One commenter wrote in to clarify that the fee was something that the growers had been wanting since 1991. He added, "The majority of tree growers are Republican. It is not a tax and has been done for other agricultural products thru the years. This is a comical spin."
The entire purpose of the Commodity Promotion, Research and Information Act of 1996 was to give people like the tree growers a chance to promote the commodity they were selling and protect it against competing markets, like the artificial tree industry. As one online commenter put it to Addington, "[It's] simple business logic, you should be able to understand that."
Nevertheless, the White House immediately postponed appointing board members to the Christmas Tree Promotion Board. No one in the U.S. government, especially President Obama, wanted to be labeled a tree-taxing humbug. In strategic terms, the delay made sense. Few people stepped up to try to explain the nuances of how checkoff programs worked, to clarify that the Christmas Tree Promotion Board embodied the very core concept of "for the people, by the people."  
Yes, the Promotion Board was for Christmas tree growers, by the Christmas tree growers, but the technicalities didn't matter anymore. No one wanted to get on Fox News and recite thorny, polysyllabic clauses of legislation to prove that President Obama and his administration were actually on the side of the trees. The damage was done.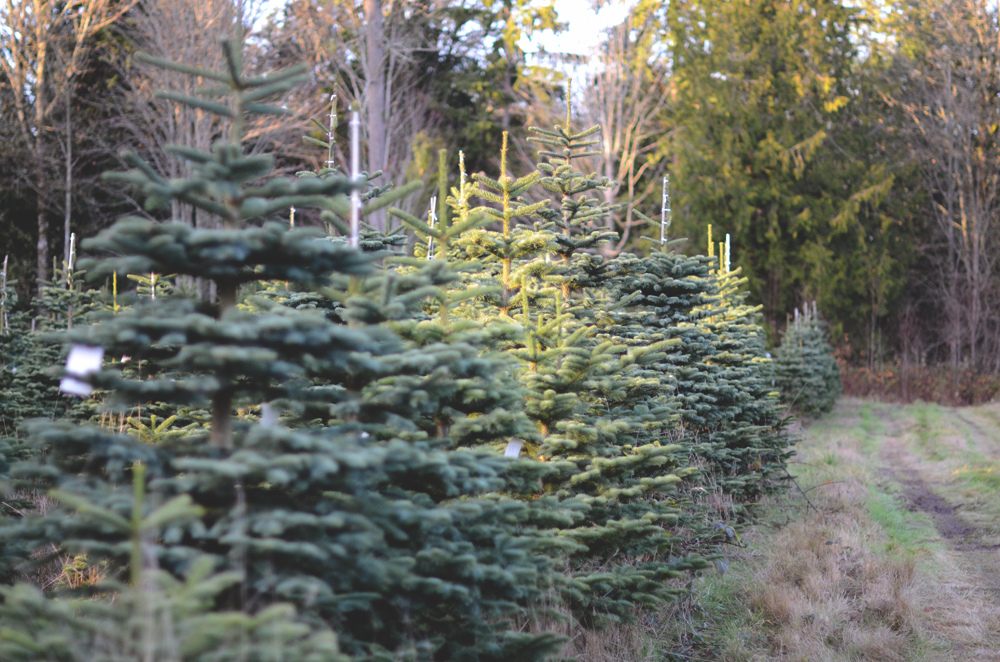 So Christmas tree growers had to wait four more years for their gift to come. And in 2015, they got what they wanted: a group convened to try to save their industry from a slow and painful death.
Tim O'Connor, the executive director of the Christmas Tree Promotion Board, reflected on the damper Anti-Claus Addington had put on the industry: "This program should have been implemented in 2011. It didn't happen until 2015, because of that whole fiasco of presidential politics. The growers who work so hard on this program are so frustrated by that, because they didn't want to get involved in presidential politics. They wanted to promote Christmas trees. They lost years and years of opportunities, and still are dealing with the hangover from that."
Robert Bates, a professor of horticulture at Penn State University, lamented: "It probably would have been approved much sooner, but for David Addington's article. Once that piece created the (misguided) illusion that the Obama administration was 'taxing Christmas' the issue became a political hot potato and USDA delayed the process until later."
Now that the Christmas Tree Promotion Board is in session, maybe Christmas tree growers in the United States can finally follow their star.