The Court Case That Killed the 'Ladies Menu'
Upscale restaurants once listed prices only for men.
In mid-July, 1980, Kathleen Bick decided to treat her business partner, Larry Becker, to dinner. Together, they ran a public relations and design business, and things were going well. She chose L'Orangerie, a restaurant whose owners, Virginie and Gerrard Ferry, were Parisian émigrés looking to inject Old World French elegance into the Los Angeles dining scene. In this West Hollywood restaurant, two of the nine appetizers on the menu featured caviar, the medallion of veal came with three separate mustard sauces, and the poisson du jour was flown in daily from France.
The pair were seated and given menus. Becker's was green; Bick's, unexpectedly, was white. Before tax, the veal medallion was $26, or a steaming $82 in today's money, but Bick's menu said nothing of the sort. In fact, the white menu didn't list any of the prices. It was assumed that Becker, as the man, would pay, and that Bick, as the woman, didn't need to worry her pretty head about anything so unseemly as money.
She had been given a "ladies' menu," a common feature of high-end restaurants throughout Europe and, in some cases, the United States. Nowadays, the practice is near-extinct, and only a few fusty stalwarts have menus for the customer who really, really doesn't want their guest to know how much they are spending. But even in the 1980s, the practice was rare—and downright unappetizing to Bick and Becker.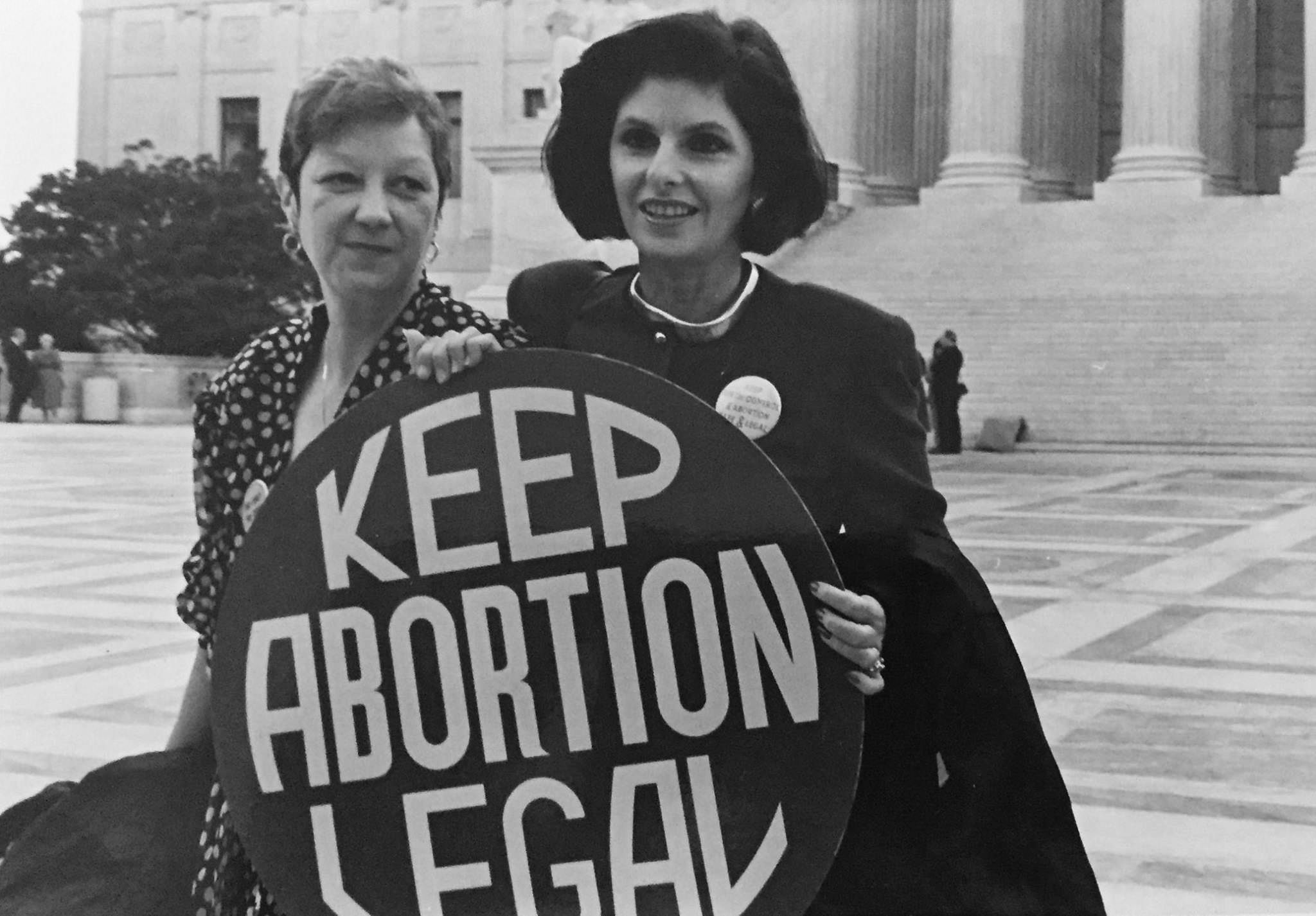 Beneath the high ceilings and floral bouquets of L'Orangerie, Bick and Becker put down their menus and left without eating. Later, the lawyer Gloria Allred rang the restaurant on their behalf. In her book, Fight Back and Win, Allred recalls asking owner Virginie Ferry why such a policy was in place. "She replied, 'Because a woman is a woman is a woman.' My response was, 'What does that mean, what does that mean, what does that mean?'" It was, apparently, "the French way." Allred explained that their policy was discriminatory and violated California's Civil Rights Act, but they refused to change it.
Allred was already well on her way to becoming one of the country's most famous feminist lawyers. She served for a while as the attorney for "Jane Roe" in the landmark Roe v. Wade, represented an 11-year-old girl against the Boys Scouts, and generally played a role in many of the most important feminist legal victories of the late 20th century, across issues of women's rights and sexual harassment. Shortly before this case, she had been part of a lawsuit against a drugstore that gender-segregated its toys. At a press conference, one of her clients, a little boy, told reporters he was too embarrassed to fetch jump ropes or hula hoops from the section explicitly for girls.
If she'd go to court over sexist toys, Allred would certainly go to court over sexist menus. In this case, Allred saw a policy that she believed "denigrated women and perpetuated negative stereotypes about them. Since when was it a restaurant's job to decide who would be financially responsible for a meal?" It insulted businesswomen, such as Bick, and married women who might want to know what was being spent on their meal. After all, she wrote, meals were "paid for with community property."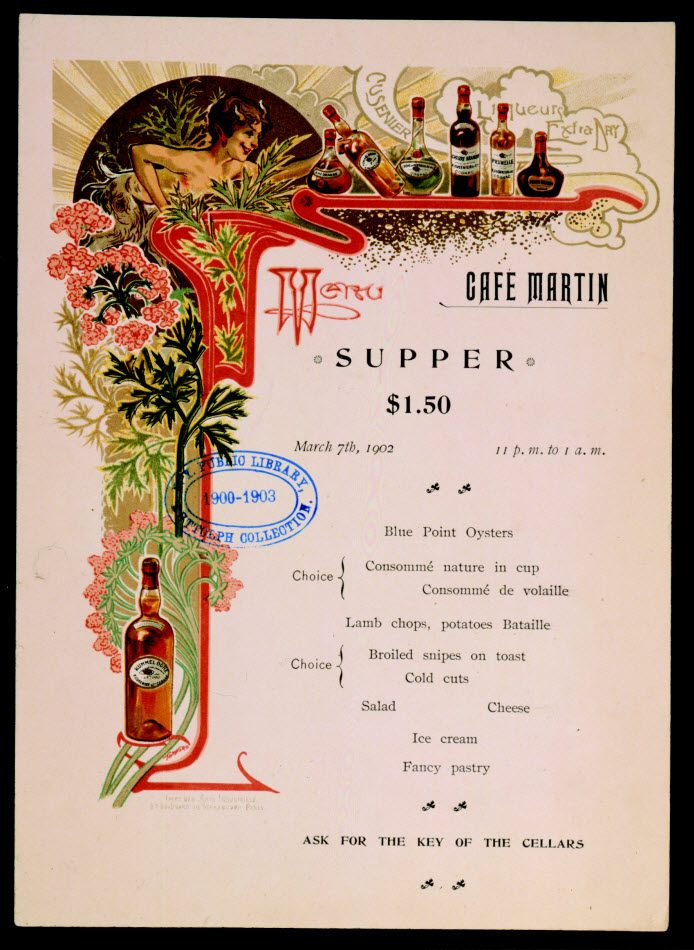 Aided by Allred, Bick and Becker charged the restaurant with discrimination. They asked for statutory damages of at least $250 and sought a permanent injunction to end the dual menu practice. Until the restaurant dropped the policy, they called on the state Alcohol and Beverage Commission to revoke the restaurant's liquor licence. Later, Bick would tell papers that the experience of being given a "ladies' menu" had left her feeling "humiliated and incensed."
At first, the public appeared to side with the restaurant. In August 1980, Susan G. Gillespie wrote to the Los Angeles Times to complain about the suit and Allred's desire for "a world of no distinction between the sexes, requiring an end to the social graces practiced at expensive restaurants." Ellen Grehan Potts, who wrote to the paper "as a feminist (and humanist)," felt that Allred was misusing her "considerable talents and clout in soothing the sensibilities of rich hogs." L'Orangerie's owners, meanwhile, defended the practice as "a tradition done in the same spirit as lighting a cigarette or standing up when she enters the room."
Precisely what happened next remains in doubt. Eventually, the restaurant announced a change in policy. They would retain their priceless menus, but they would no longer assume that the guest being treated was the female diner. It seems likely that this was due to the heat lamp of litigation—though Allred cites a different explanation. In a publicity stunt, Allred and her clients set up a table outside L'Orangerie, laid with a linen tablecloth, gold plates, silverware, and a rose in a vase.
It's not exactly clear what this spoof table was supposed to communicate, but Allred remembers it covered throughout the country in newspapers and on television. This provoked a shift in public opinion, she writes in her book, and eventually caused the restaurant to cave. It may be that the restaurant owners were simply responding to the irritation of having a stunt table set up outside. Either way, the suit in Los Angeles County Superior Court was dropped.
This dispute seemed to teach Allred an important technique. The "fake table" publicity stunt had proven effective, and would go on to be the first of many, earning her the dubious honor of "longtime master of the press conference" from New Republic writer Jeffrey Rosen. Indeed, six months after this menu furor, as part of a public hearing on banning abortion, Allred was back in the papers. She walked up to a pro-life senator, took out a chastity belt, and handed it to him in front of dozens of flashing cameras and note-taking reporters. "Under his proposed law, such a device would be the only acceptable means of birth control," she wrote, later. "His open-mouthed reaction ran on all the TV newscasts that night."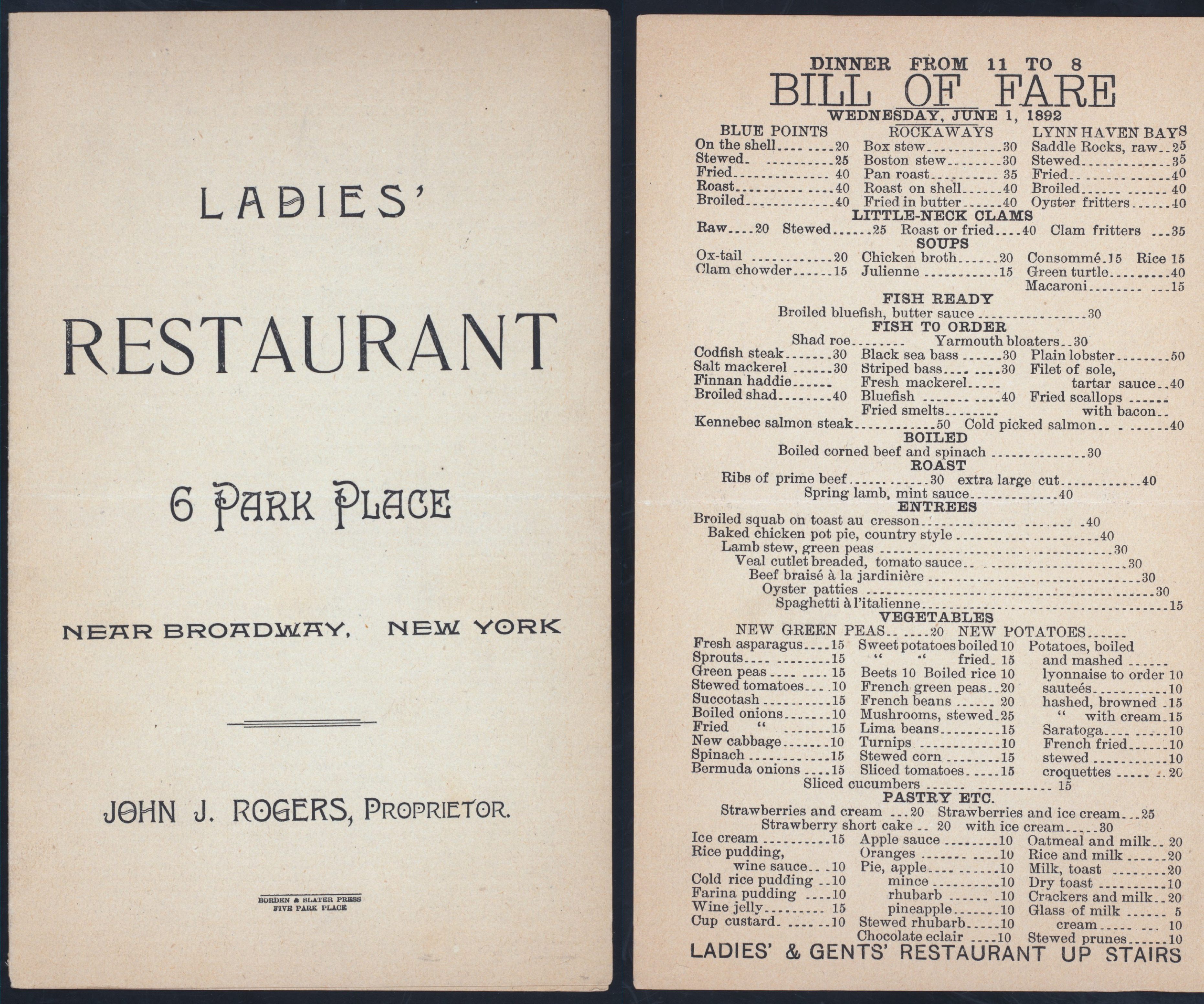 ---
The menu case is now only a footnote in feminist history, and with good reason: Ladies' menus have never been de rigueur in the United States. A 1927 "humorous" newspaper column lampooned a New York restaurant that used them as "high-hat, you see, to show rich and careless disregard for such vulgar details as the mere cost of one's victuals." In 1966, a Fodor guide to New York and New Jersey made a particular point of mentioning that the Italian restaurant Orsini's had ladies' menus with no prices. Gerard and Virginie Ferry might have been clinging to French tradition, but it was one which had made few inroads in their new home.
Nonetheless, the legal action helped put a stop to them for good. In 1981, the Cornell Hotel and Restaurant Administration Quarterly suggested that "restaurants with a dual-menu policy may lose the patronage of their customers—and may also lose in court." An already minority practice sunk further into obscurity.
But in the history of American dining, there was another kind of "ladies' menu," and it was much more influential. Throughout the 19th century, it was often considered inappropriate for women to eat alone at a restaurant. But more and more, as women visited town alone to meet with friends, shop, or attend religious services, they needed respectable places to eat—and so restaurants especially for women were born. In 1833, a "Ladies' Ordinary" opened in New York City as an all-female space.
People, and particularly men, were initially shocked. A Baltimore Sun reporter wrote that this "New York custom, borrowed from France" was "making sad inroads upon all propriety." Nonetheless, women continued to eat out, with guide books publishing lists of appropriate restaurants for women to dine in, until they were commonplace in most larger cities. Every menu in these ladies' restaurants was a ladies' menu, but they most certainly had prices.
Gastro Obscura covers the world's most wondrous food and drink.
Sign up for our email, delivered twice a week.