These Vibrant Maps Reveal the World's Hidden Geographies
One man's journey from GIS specialist to artist.
When Robert Szucs sat down to make maps that illustrated the forest cover of countries all over the world, he had a past success to live up to. In 2016 he started selling his river maps on Etsy, and people seemed to like them—a lot. All he had to do was try to make something, again, that millions of people would love and want to put on their walls. No pressure. No pressure at all.
Szucs studied geography, with a focus on GIS, the tools used to analyze and visualize geographic data. In his spare time, he started tinkering with making maps, thinking that he could create a more exciting and beautiful representation of these data than he often saw. He would spend days to weeks tinkering with the colors, the width of the lines, and the harmony of the whole picture. The results: detailed maps of vein-like rivers and river basins, dividing familiar countries into usually hidden geographies.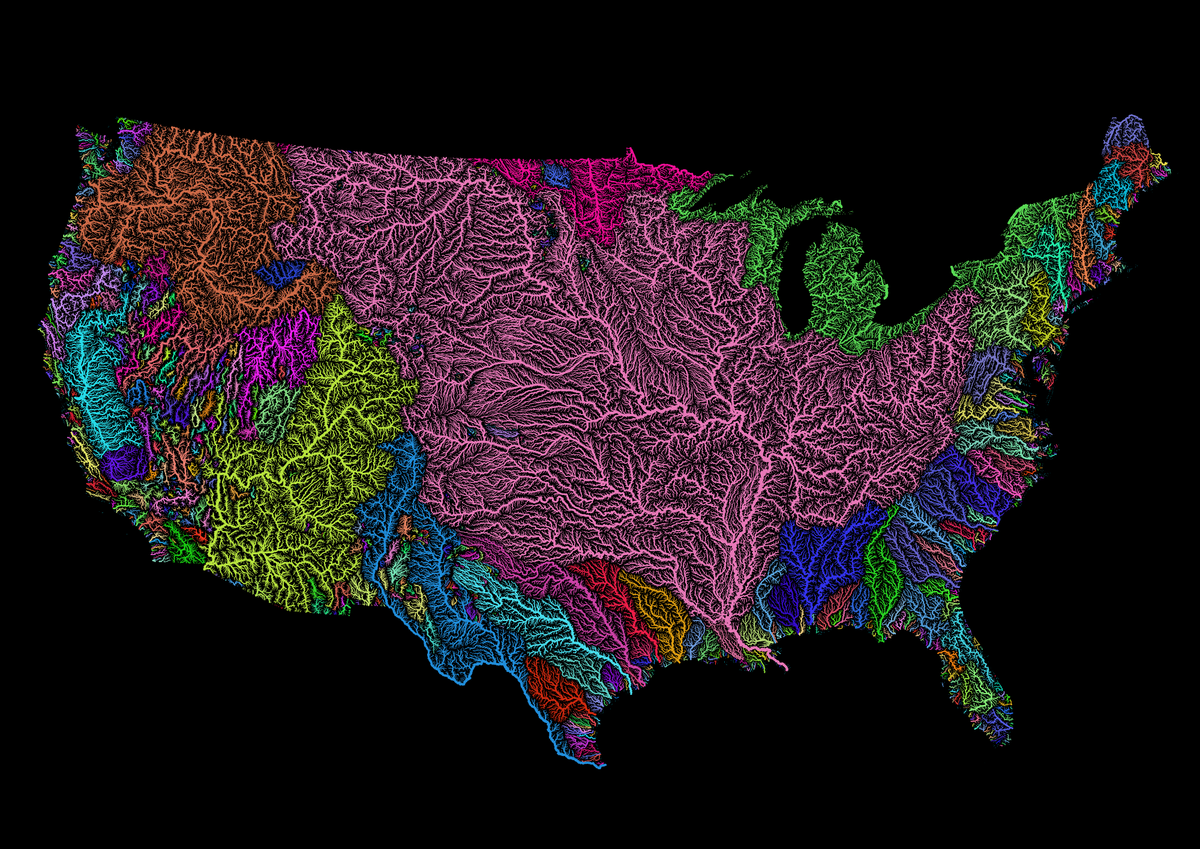 When people started discovering the maps, they loved them. They wanted to buy them. Eventually, Szucs was selling so many that he thought he might make it more than a hobby.
Now he moves to a new country every few months, volunteering as he moves. "This summer might be the first time I actually go back to the same place, to be a GIS volunteer again, working with marine mammals in Alaska," he writes in an email.
He sometimes makes customized maps—a huge elevation map for a documentary about horses, a river map close to 13 feet wide for a university building in Louisiana. But most people want to have their state or country mapped, to see, perhaps, a familiar place in a new way.