Watch a Thief Steal a $1.3 Million Bottle of Vodka
Cameras caught the burglar snatching the diamond-and-gold decorated liquor.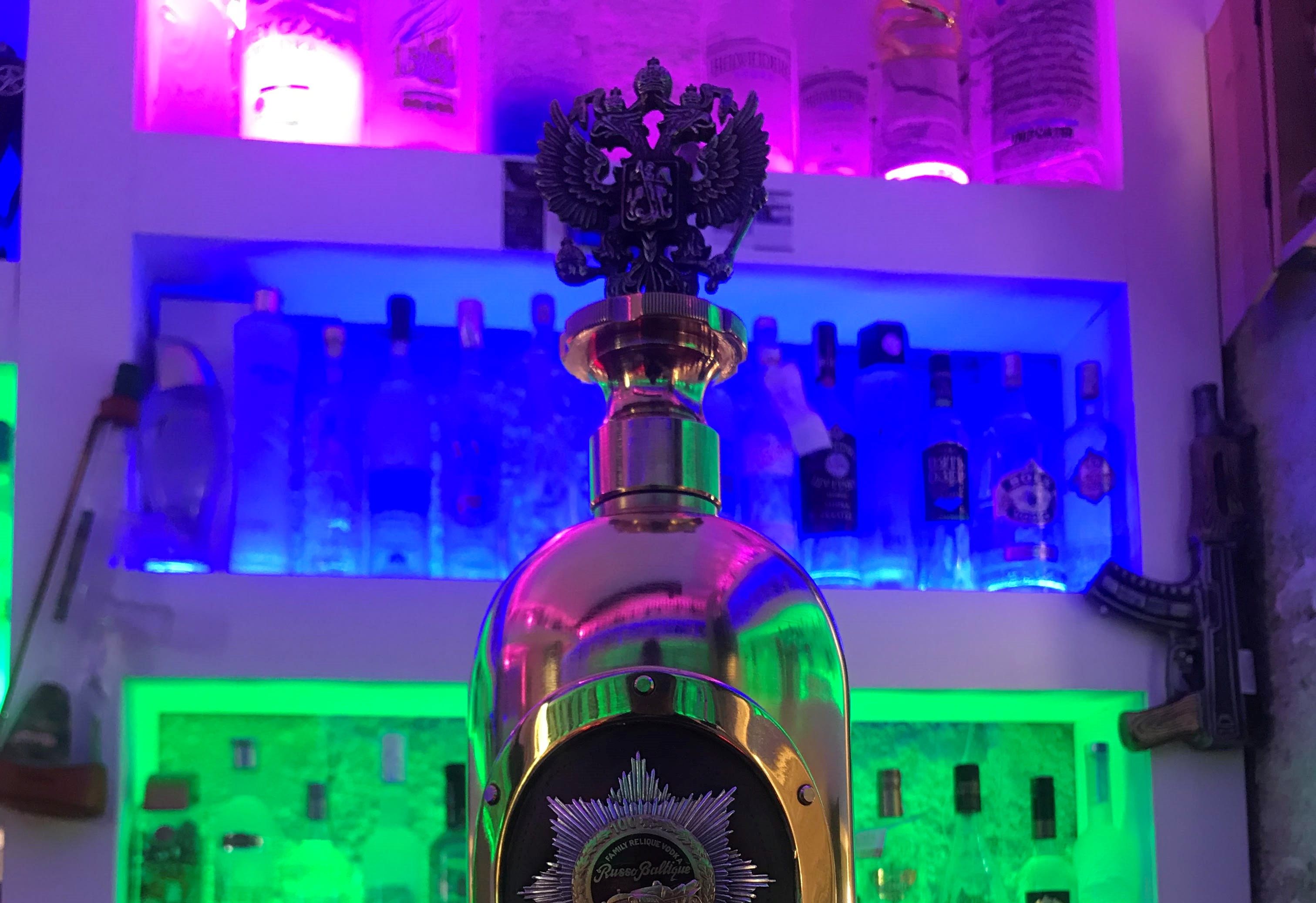 Early Tuesday morning, a thief entered Copenhagen's Cafe 33. The bar's rainbow-lit cellar houses what may be the world's largest vodka collection, at 1200 bottles. But in the CCTV footage, the frantic thief is only after one bottle.
When he finds what he's looking for, he darts forward and snatches a single bottle off the shelf. Even in the black-and-white footage, it gives off a faint gleam. That's likely from the diamonds encrusting the top of his chosen bottle of Russo-Baltique vodka. At $1.3 million, it's some of most expensive vodka in the world. And now it's missing.
If you haven't heard of this vodka, that's because Russo-Baltique was a Russian car company that disappeared in the 1920s. These days, the name is used to market astronomically high-end vodka by Dartz, a Latvian automobile company. Dartz unveiled the vodka in 2014, and it comes in two editions: a glass bottle that often accompanies the purchase of Dartz's cars, and the $1.3 million version, decorated with three kilograms of both silver and gold as well as diamonds. The cap is shaped like an imperial eagle, evoking pre-revolutionary glory. Adding to its allure, the vodka appeared in an episode of the political television show House of Cards, with Russian and American leaders throwing it down like water.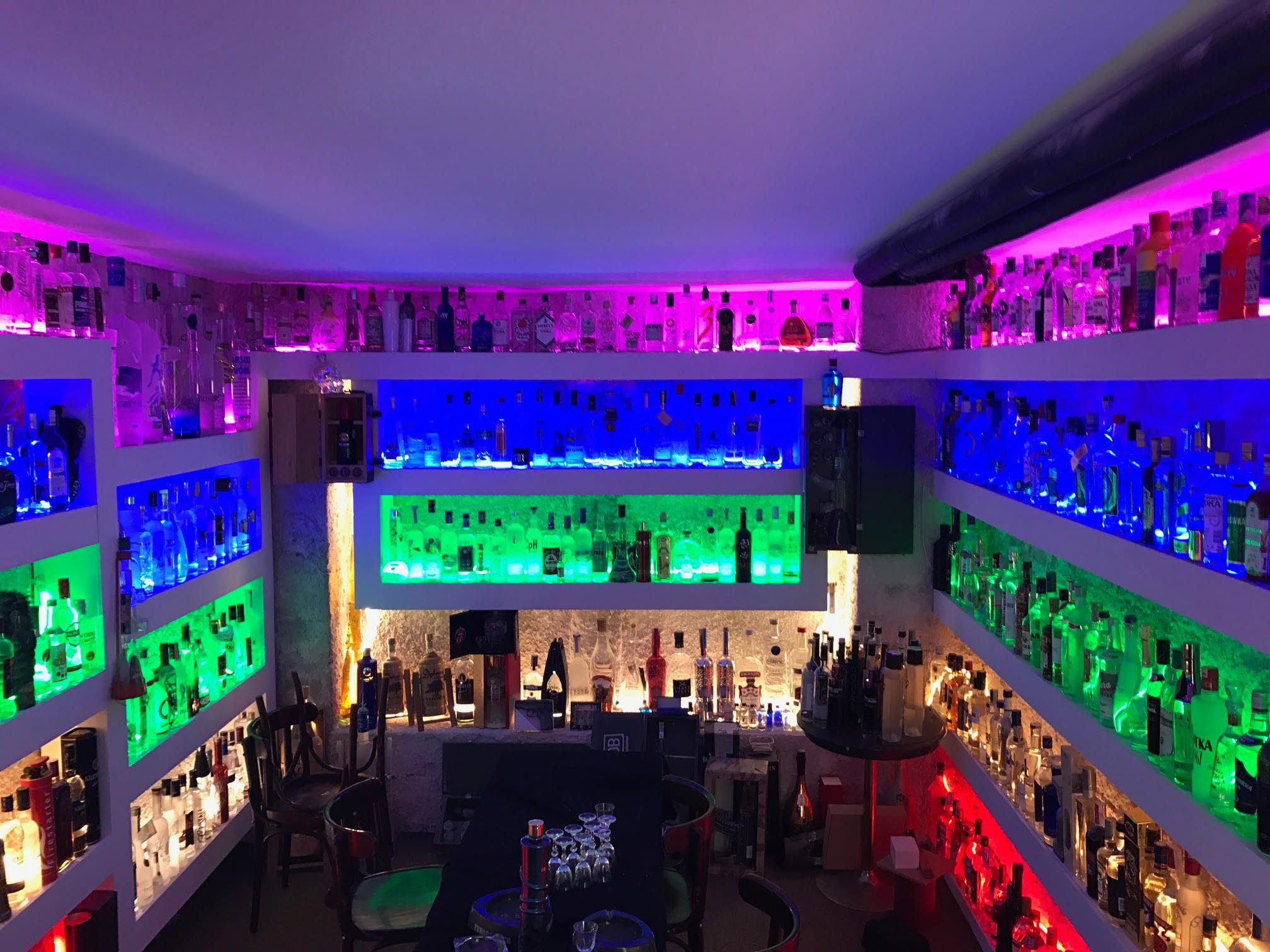 The bottle always received a lot of attention. The collection's Instagram page is full of guests posing with the precious vodka. But even in low-crime Denmark, it attracted the wrong kind of interest. According to the BBC, the bottle was on loan from Dartz and had been displayed for six months before it was stolen.
No suspects have been found yet, though police suspect the thief may have had a key. For now, the swanky bottle is no longer available to hold or gaze upon. As for the thief's intentions, he likely stole the bottle for its easy-to-fence gold and jewels rather than a mythical drinking experience. Little information exists on how the vodka tastes—$1.3 million bottles aren't poured out often.
Gastro Obscura covers the world's most wondrous food and drink.
Sign up for our email, delivered twice a week.