A Moose Destroyed a Flowerbed Planted to Celebrate Canada's Sesquicentennial
He or she ate a heck of a lot of tulips.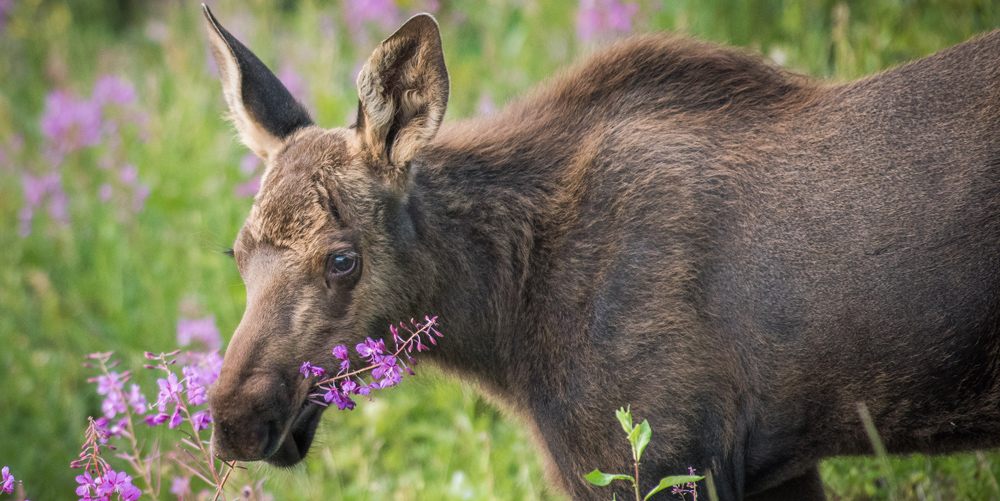 Canada turns 150 years old this summer. To celebrate, the Memorial University of Newfoundland (MUN) Botanical Garden in St. John's planned far ahead: Last October, they planted carefully selected red and white tulip bulbs, some in the shape of a maple leaf.
One local resident got a bit greedy, though, and wanted to enjoy the celebration alone. Last Thursday morning, May 18, staffers arrived to find the beds stirred up and the plants half-eaten. The culprit? A hungry moose.
"The moose munched on the entire red and white tulip display—Canada's 150th maple leaf design and all!" MUN Botanical Garden posted on Facebook last week. Photos show several ransacked flowerbeds, with bulbs yanked up and leaves chewed to the ground. (One bed, slightly protected by stakes and netting, seems to have been spared.)
"It won't be as magnificent as it should have been," staff member Quinn Burt told the CBC.
The good sports found a way to celebrate anyway, though: "How bloomin' Canadian is that?" they wrote.
Every day, we track down a fleeting wonder—something amazing that's only happening right now. Have a tip for us? Tell us about it! Send your temporary miracles to cara@atlasobscura.com.