Saying Farewell to Mr. Okra, New Orleans's Musical Produce Seller
His chant and truck were symbols of the Crescent City.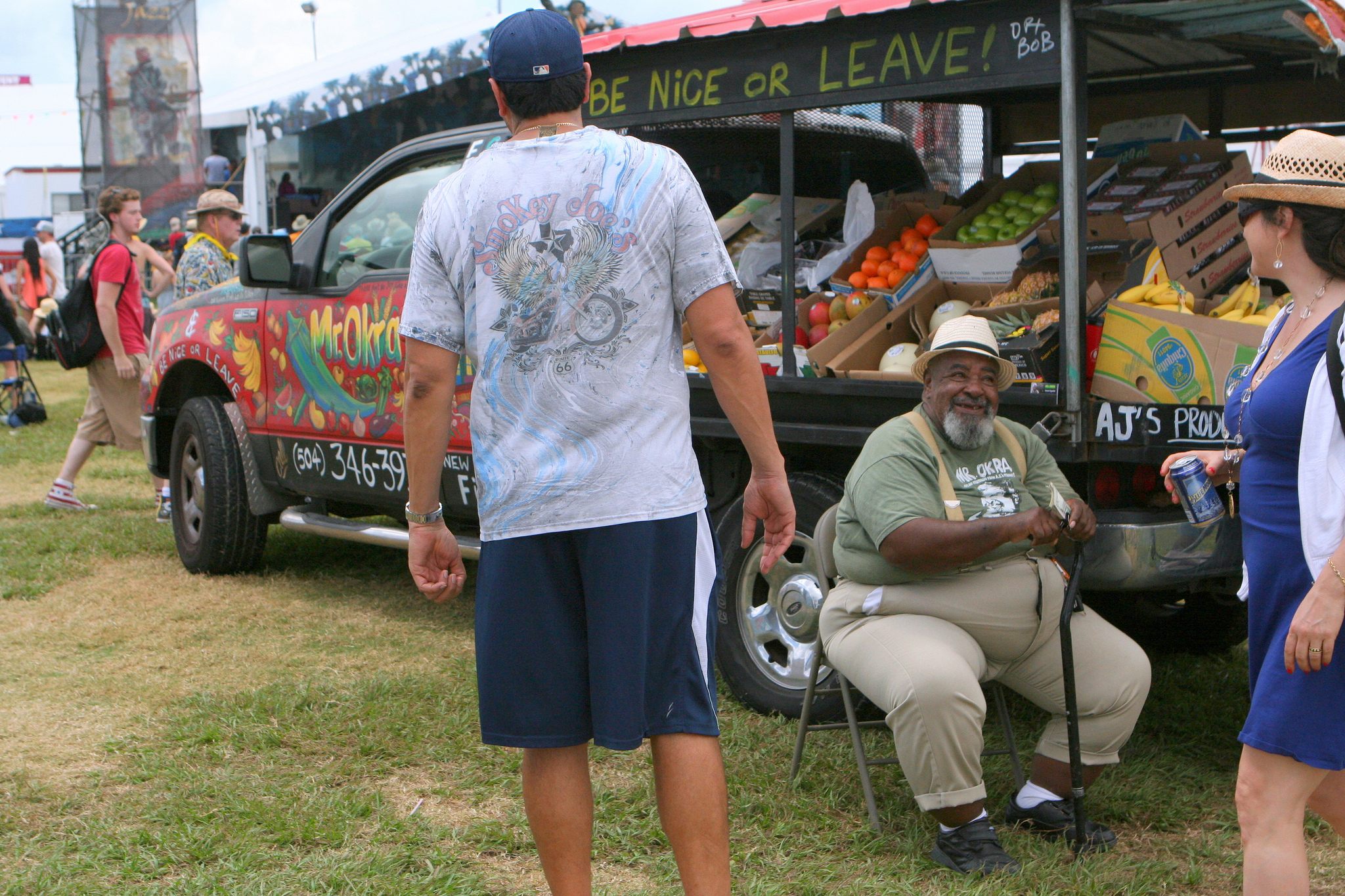 The New Orleans icon Arthur James Robinson, known better as "Mr. Okra," passed away last Thursday at the age of 75.
Driving slowly through New Orleans' neighborhoods, Robinson sold vegetables the way other vendors dole out ice cream. Except he did so from a distinctive, decorated truck, emblazoned with the words "Be Nice or Leave" and packed to the brim with produce. His friendliness and familiarity, as well as his impassioned chant reverberating through a loudspeaker ("I have strawberries, I have grapes, I have spinach…") made him a beloved local celebrity.
Robinson's career as Mr. Okra began when he sold produce with his father as a young man. His father, Nathan Robinson, had started out selling from a pushcart, later trading it in for a horse and buggy. Back then, it wasn't unusual for street vendors to sell shellfish, baked goods, and produce. Arthur Robinson turned out to be one of the last produce vendors to still hawk his wares around the city. Despite his Mr. Okra moniker, Robinson's favorite things to sell were fruits such as cantaloupes and peaches.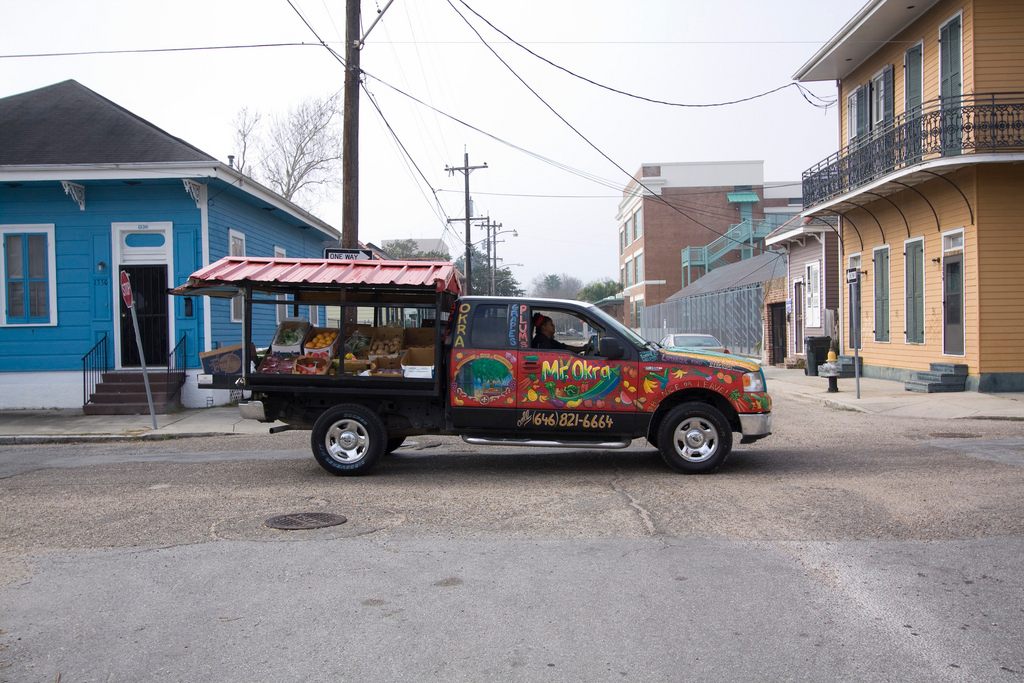 Vendors using music or chants to sell food is a dying tradition. Even before Robinson's death, people had taken steps to honor and immortalize him. A photograph of Robinson and his truck is currently displayed in the Smithsonian National Museum of African American History and Culture. His voice lives on in recordings, too, as a toy called "Mr. Okra in Your Pocket," and also in songs that incorporate his unmistakable voice.
Mr. Okra's legacy will continue through his daughter, Sergio. After years of riding in the truck with her father, she had already taken on much of the business as his health worsened. Which means that the streets of New Orleans will be hearing Mr. Okra's song again soon.
Gastro Obscura covers the world's most wondrous food and drink.
Sign up for our email, delivered twice a week.