1,400 Baby Chicks and the Integration of Professional Baseball
In 1946 in Nashua, New Hampshire, catcher Roy Campanella made history in more ways than one.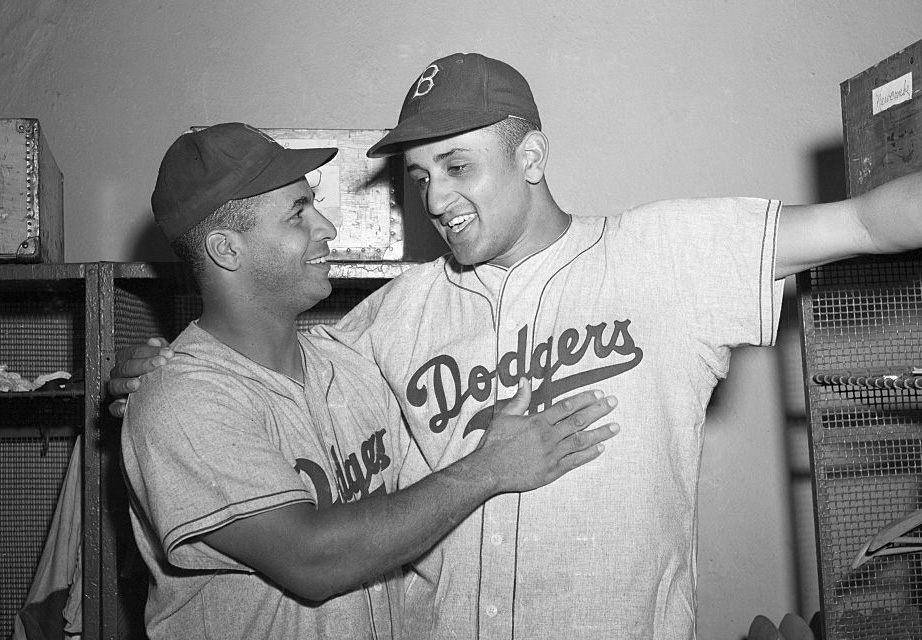 During the Nashua Dodgers' 1946 season, a local chicken farmer offered 100 baby chicks for every home run hit. That season, a newcomer to the team, catcher Roy Campanella, hit 14. Campanella sent all 1,400 chicks to his father, who used them to start a poultry farm just outside of Philadelphia.
This is the kind of place Nashua was at the time—small, rural, the type of town where a farmer would give away his chickens in support of his local team. It was also the place where Roy Campanella would begin making history.
Campanella's minor league stint in New Hampshire was historic for far more than chickens. Along with pitcher Don Newcombe, Campanella helped the Nashua Dodgers become the first integrated professional baseball team of the sport's modern era.
Before they arrived in New Hampshire, Campanella and Newcombe had been thriving in the Negro Leagues, the racially segregated professional baseball league of the day that featured many players who were putting up stats on par with or exceeding that of white players. "Their talent outshined many others," says Ray Doswell, curator of the Negro Leagues Baseball Museum in Kansas City, Missouri. Anyone with an eye for talent and a team to field would have been hard-pressed to deny these two players spots on their rosters. One such eye was Brooklyn Dodgers executive Branch Rickey.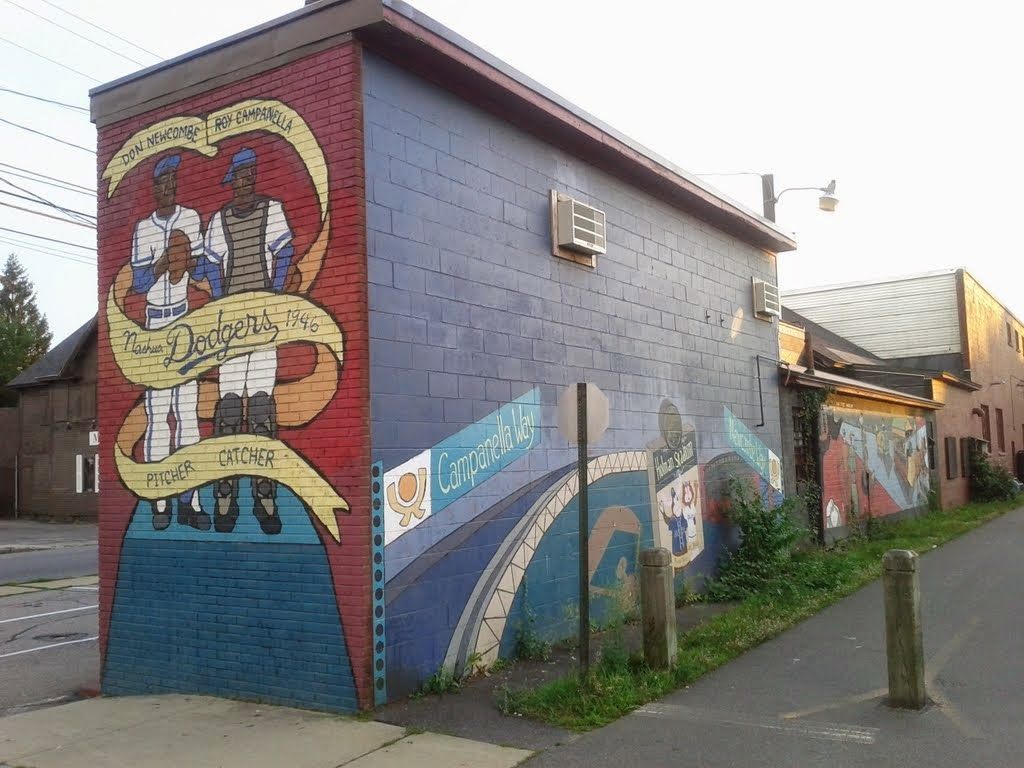 Rickey had begun to approach players and owners in the Negro Leagues, at first with the claim that he wanted to start his own black baseball league. "I asked him, if he was so interested in Negro baseball, why hadn't he contacted the two Negro leagues that had been operating so long," as Newark Eagles owner Effa Manley recalled in the oral history Voices From the Great Black Baseball Leagues. Manley was right to be suspicious. Rickey wasn't out to form a competing league—he was there to take players from the Negro leagues to the big show. He had his eye on three players: Jackie Robinson, then with the Kansas City Monarchs; Don Newcombe with the Newark Eagles; and Roy Campanella with the Baltimore* Elite Giants. Rickey wanted these players, but there was one problem: America didn't want them.
Rickey signed Robinson to Montreal, the Dodgers' farm team in the International League, while Newcombe and Campanella were signed to Danville, Illinois, in the Three-I League (Illinois-Indiana-Iowa). Newcombe and Campanella never made it Danville, though. As Newcombe would later recall in an interview with the Orange County Register, "When the president of the league heard about that, he called Branch Rickey and said 'I'll close the league down. They'll never play here.' There was only one club left in the Dodger farm system where we could go, and that was in Nashua, New Hampshire, in the New England League."
New Hampshire seemed like an odd fit, but Rickey had seen how Robinson was being welcomed in Montreal, and he figured that Nashua, with its proximity to Canada and its large French-Canadian population, might do the trick. Nashua was "a microcosm of what was good about Montreal," says the baseball historian Charlie Bevis.
Not everyone was thrilled with their move, however. Fellow Negro Leagues player Othello Renfroe famously remarked on Rickey's "audacity" to send Campanella and Newcombe to Nashua. It wasn't so much that Renfroe was unhappy to see the men make the move to the "big" leagues, rather that compared to the competition they were facing in the Negro Leagues, in his eyes, it wasn't exactly an upward trajectory. "It was a joke," Renfroe said at the time. "We had a good, tough league." Doswell of the Negro Leagues Museum agrees with Renfroe's assessment. "The level [of play] wasn't high enough in Nashua for [Campanella and Newcombe], who were good enough to be at the top level of the Dodgers' system. They were better than the competition they would have faced. They weren't challenged there."
Still, Nashua represented a chance to prove that they belonged, to prove that the racist owners, fans, and players who kept them off the field all those years were wrong. Matched competition or not, they were going. In his autobiography, It's Good to Be Alive, Campanella described Nashua as "a nice little friendly town" full of people who didn't have "much racial prejudice."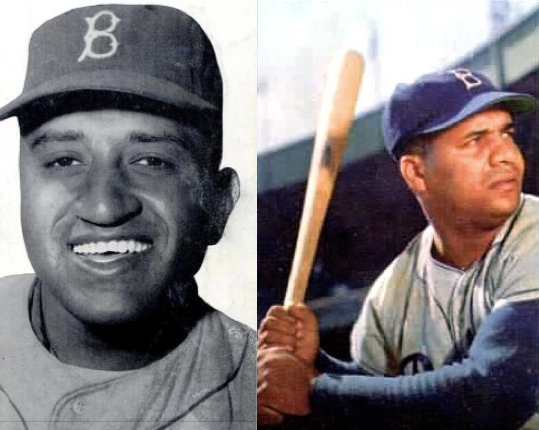 Nashua may have been relatively friendly, but there was another tough aspect of the move: a pay cut. Campanella was a top player in the Negro Leagues, and his pay reflected it. Between the Negro Leagues in the summer and the Mexican League in the winter, Campanella had been earning as much as $5,000 per year. In Nashua, he was only making, as he described it, "a big $185 a month." The two men made their marks in Nashua, though, eventually making their way up from Class B ball to the majors, with Campanella to Brooklyn in 1948 and Newcombe right behind him in 1949. Campanella went on to become an eight-time All Star, a three-time National League MVP, and a World Series champion, while Newcombe was named National League MVP, Rookie of the Year, and a Cy Young Award winner.
They excelled in the league despite the resistance to their inclusion, and ultimately both men reported being happy with their time in New Hampshire. They were eager to prove that they could play at any level, with any team. "Those early players, what they had to do to be the first ones on the line," says Doswell. "They were doing well in the Negro League, and to give up that comfort is a source of bravery. It takes those early years, up until 1959*—the long struggle—to really prove the lunacy and hypocrisy of their exclusion. It was absurd that they were left off in the first place. The game is better for their contributions."
*Correction: This story has been updated to correct a quote from Doswell. He meant to say 1959 rather than 1969. We've also corrected the name of Roy Campanella's Negro Leagues team. At the time Campanella played for the Elite Giants, they were located in Baltimore, not Washington.