What Does the Future Hold for North Korea's Restaurant Chain?
It's unclear how the state-run Okryu-gwan, and the people who work there, will fare under tighter sanctions.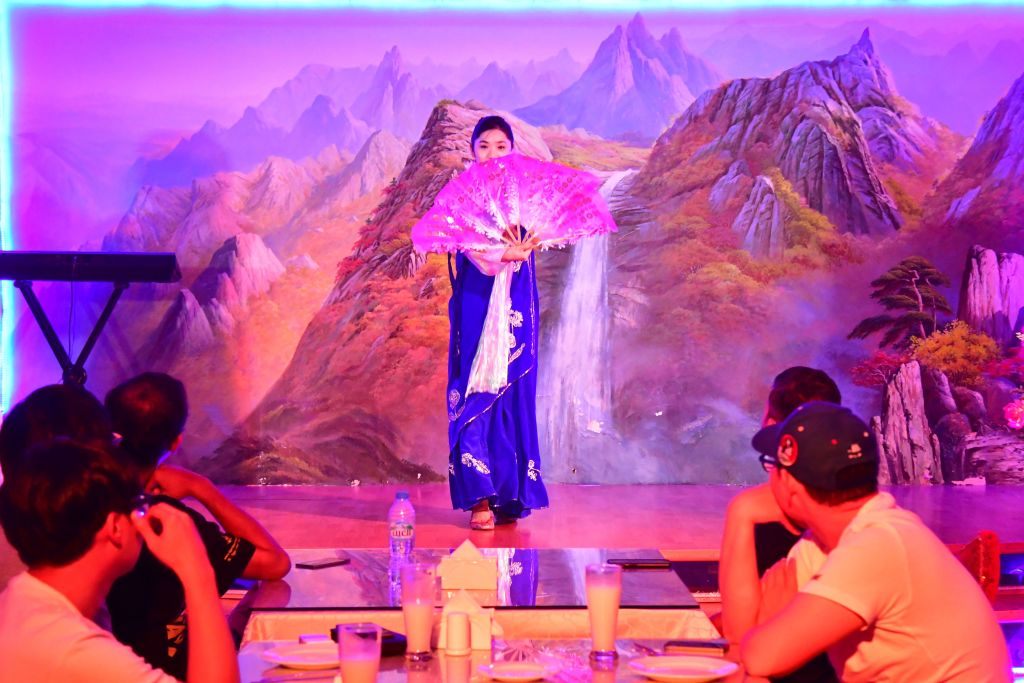 Written in a tight Arabic scrawl, the Korean words—Okryu-gwan—are easy to miss on the sign, and Kim Jong-un's visage does not stare down at diners. Most visitors to this unassuming corner of Dubai's Business Village would likely mistake this restaurant for any other hole-in-the-wall East Asian establishment, rather than an outpost of the North Korean government. Inside Pyongyang's state-run restaurant, guests are greeted by tableaus of snow-frosted mountains, cascading waterfalls backdropping the karaoke stage, and aged red upholstery that would fit comfortably in any discount banquet hall.
Waitresses stand by, appareled in identical ultramarine-blue dresses, laying out menus for customers while a portrait of a tiger stares from the wall. The menu is emblazoned with images of kimchi, bibimbap, and soondae, a type of blood sausage. "Do you do karaoke here?" I ask one of the waitresses after she takes my order of cold noodles. Within minutes, a trio of North Korean women appear on stage, holding guitars and, later, accordions. They begin a choreographed dance to Mandarin pop songs, a performance involving multiple wardrobe changes. The delivery looks rehearsed, but also showcases a strange, tamed exuberance. Although they're holding instruments, no one appears to play anything as music blares from speakers and the television flashes lyrics for the audience.
Suffering under the weight of staggering international sanctions, the Hermit Kingdom is rarely visited by travelers. Nor is it touted as a gastronomic paradise. Since 2004, however, North Korea's government-run restaurant chain has achieved a surprisingly global reach, with branches opening up in Beijing, Phnom Penh, and Kathmandu, not to mention the Middle East. Each branch is staffed by carefully-vetted North Korean women, selected for their beauty, family background, and most importantly, loyalty to the state. The overseas restaurants are required to remit a percentage of the revenues back to sanctions-hit Pyongyang. As the nation grows more internationally isolated, the cash generated by branches of Okryu-gwan (meaning "Jade Stream Pavilion") helps buoy a weakened economy.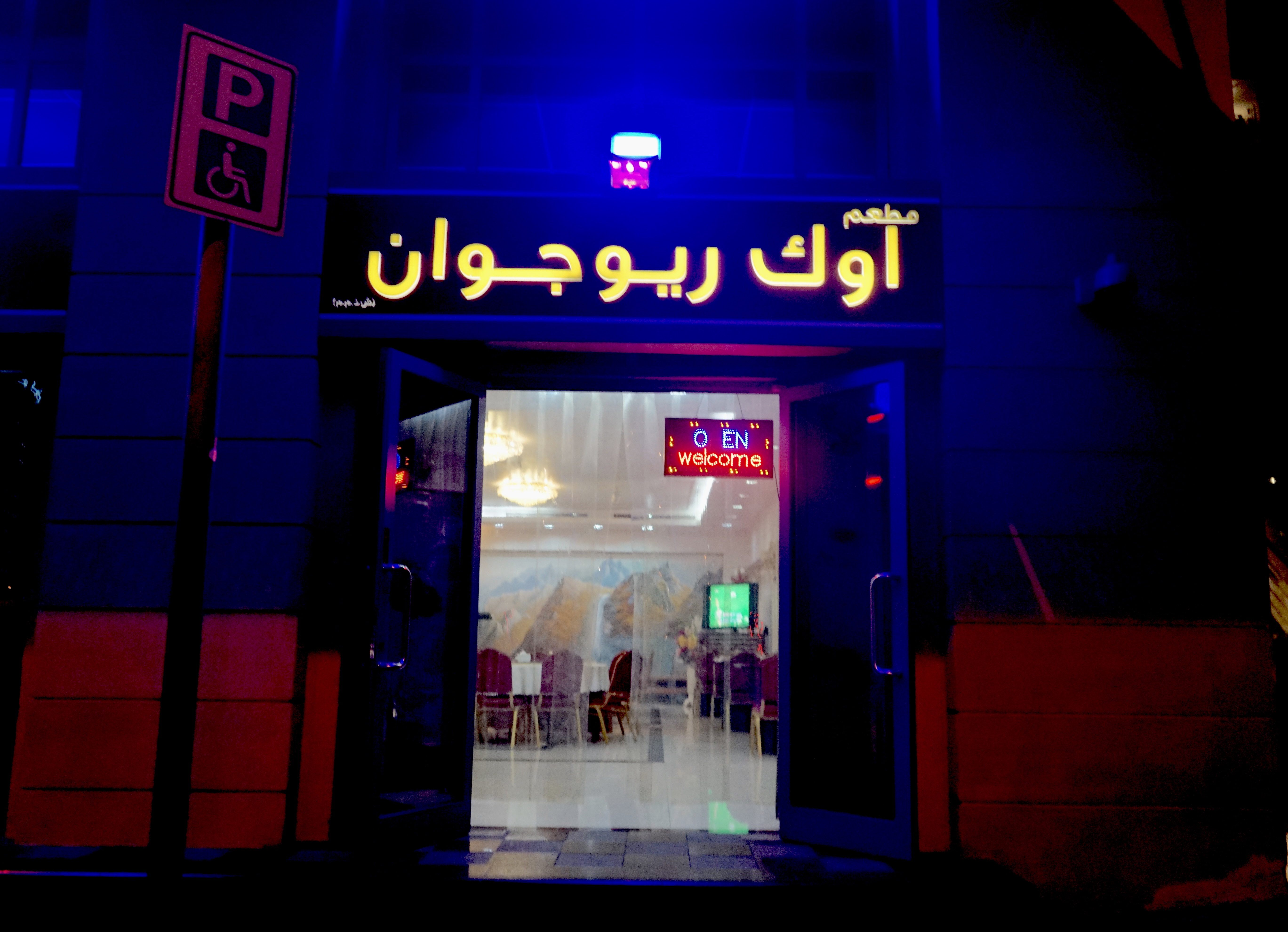 The first Okryu-gwan sprouted up in Pyongyang in the 1960s, under the rule of North Korean president Kim Il Sung, who oversaw a period of intense industrial growth. Amidst this newfound prosperity, the restaurant appealed to North Koreans eager to sit in a modern establishment and consume traditional food such as Pyongyang's famous naengmyeon (cold noodles). The restaurant did not accept cash, relying instead on coupons rationed out by the socialist party. North Koreans lined up in long queues for hours, adding their names to a waiting list for the chance to enter.
By contrast, in Dubai, there are no coupons. The restaurant, which opened in 2010, attracts a range of international customers, but Chinese tourists are the most popular. For Pyongyang, the appeal of setting up a shop in Dubai, a city built on a get-rich-quick character, was fairly obvious. Rumors abound that the branch is another cover for North Korea's intelligence-gathering and money-laundering projects.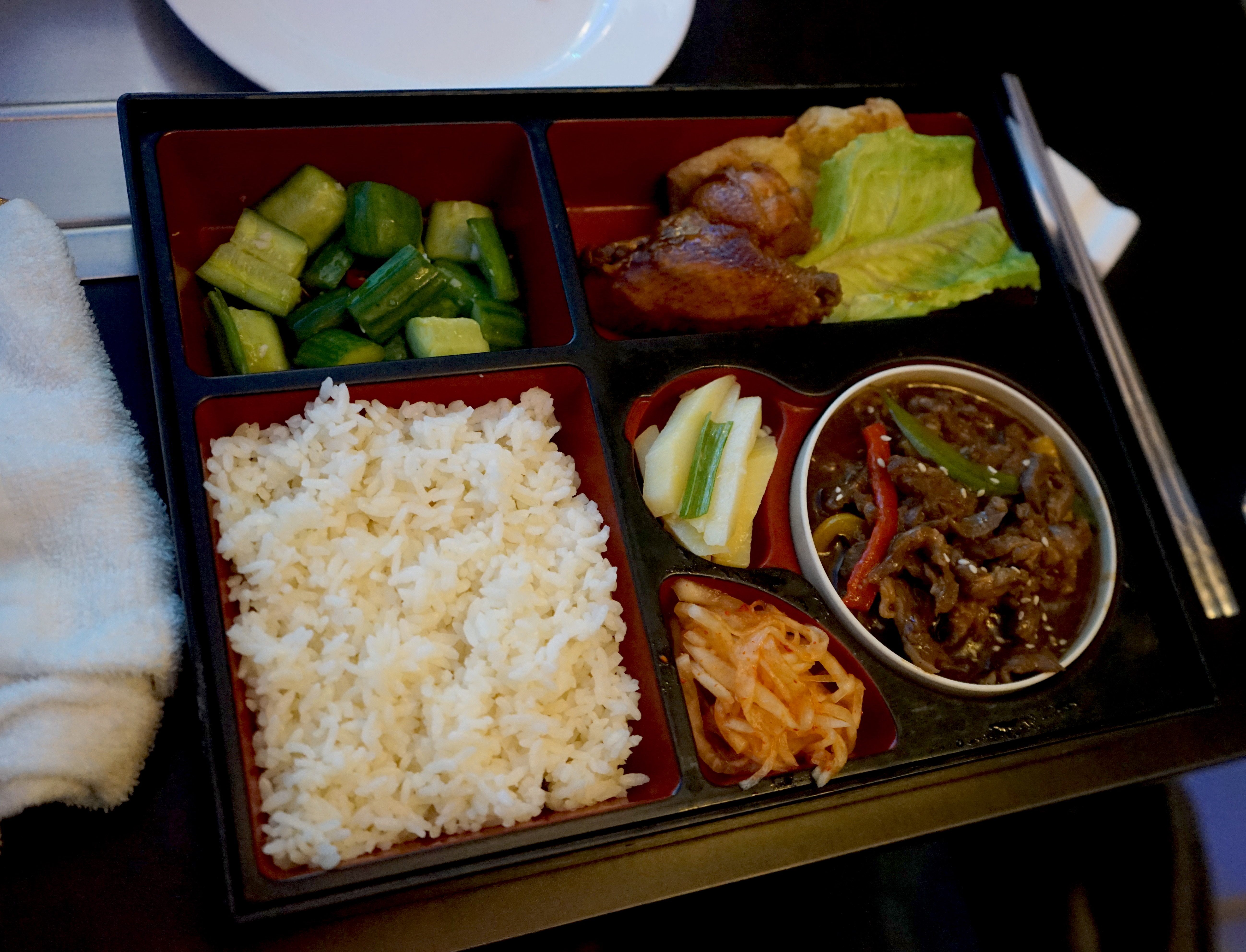 Amid Pyongyang's growing international isolation over its nuclear program, however, the country has recently faced renewed criticism for using state-owned businesses, including the Okryu-gwan restaurant chain, to skirt sanctions and channel foreign sources of cash. North Korea's attraction to the UAE's lucre is hardly unique, as the oil-rich Gulf country has long relied on legions of migrant workers from Africa and Asia to meet its labor needs. The North Koreans' departure from the cosmopolitan milieu might be imminent, though.
In 2015, Marzuki Darusman, the former special rapporteur on human rights in North Korea, told the United Nations General Assembly that as many as 50,000 North Koreans were working outside the country, providing up to $2.3 billion to the regime. He explained that most workers brought home only $120 to $150 a month, with their salaries largely confiscated by the state. Sometimes they worked shifts of 20 hours a day, receiving little time for food or breaks. Darusman praised another Gulf state, Qatar, for expelling almost half of its North Korean laborers that spring, noting that the world's businesses, including in cities like Dubai, were increasingly "complicit in an unacceptable system of forced labor."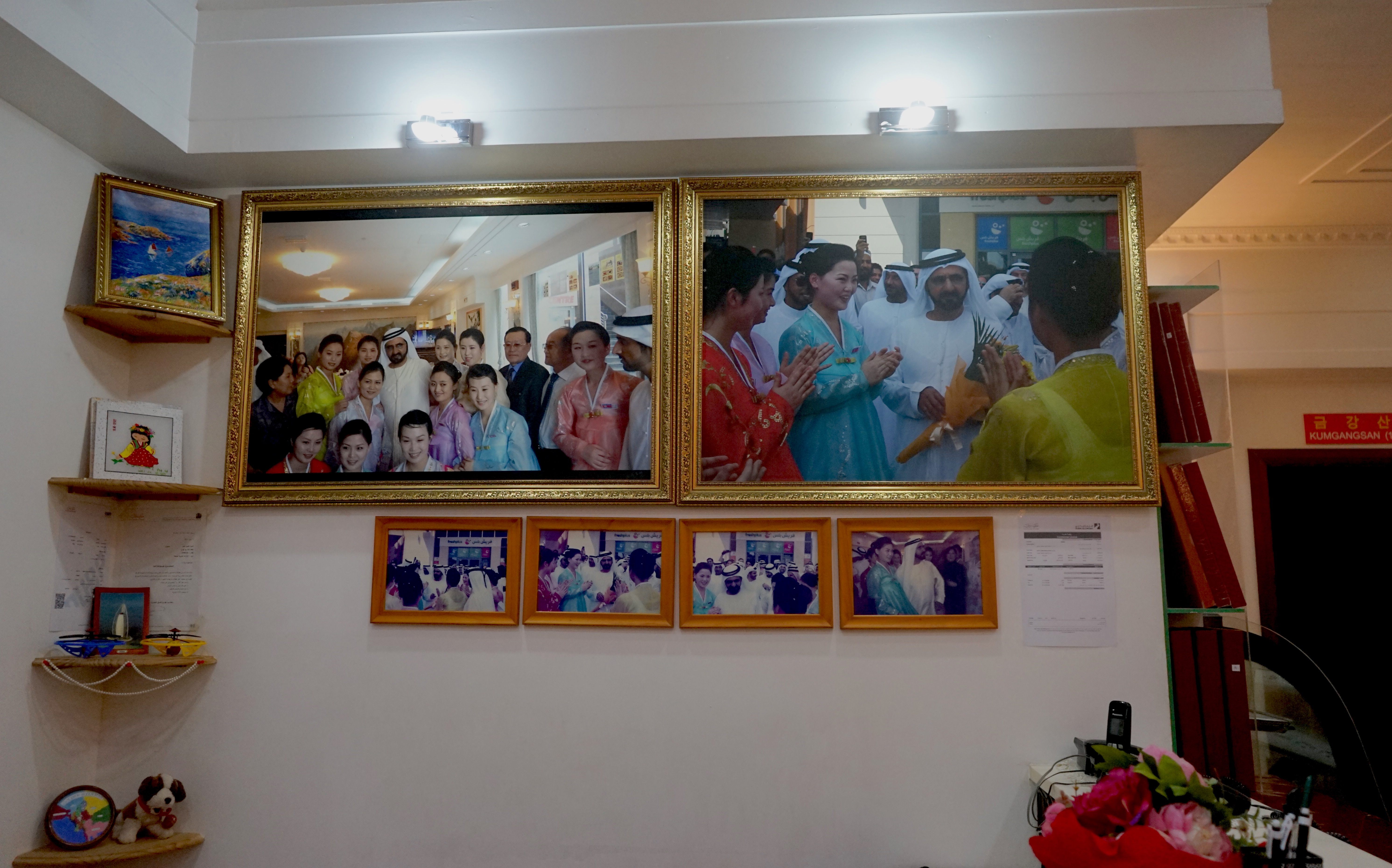 In October 2017, as North Korea intensified its nuclear tests, the UAE cut diplomatic ties to Pyongyang and stopped issuing new work permits to North Korean businesses and citizens. Two months later, North Korea was hit with a fresh round of sanctions, including a new requirement that any UN member state hosting a North Korean migrant worker would be required to eject them by December 2019. Last year, Secretary of State Rex Tillerson also threatened harsh punishments for countries allowing the North Korean government to profit from overseas labor: "Any country that hosts North Korean guest workers… is aiding and abetting a dangerous regime," he said.
The 25-year-old North Korean waitress taking my order has been in Dubai for the past three years and expects to stay for one more. "I'm going back for vacation," she says, referring to her upcoming return to Pyongyang. There is no mention of the changes to come, or any of the political convulsions that may have disturbed her carefully-organized work placement in Dubai. It's still unclear if the Dubai outpost of the Okryu-gwan restaurant will remain in operation, or how exactly North Korean migrant workers will fare across the Gulf. In addition to Qatar and the UAE, Kuwait has also stopped issuing new visas and work permits to North Korean laborers, and it appears the majority of North Koreans there will pack their bags before next December, leaving behind jobs in the construction, mining, and hospitality business.
Curious about the number of North Koreans impacted in Dubai alone, I asked her about how many North Koreans worked at the restaurant. She chose to ignore the request, and soon came back with green bean pancakes, which were crispy and mealy, and a beef and rice box set that also contained a wing of roasted chicken, along with a battered shrimp pancake. Pyongyang's famous cold noodles, firm and salty, arrived next: The buckwheat and sweet potato dish was served in a chilled broth of boiled eggs, meat, vegetables, vinegar, and radish.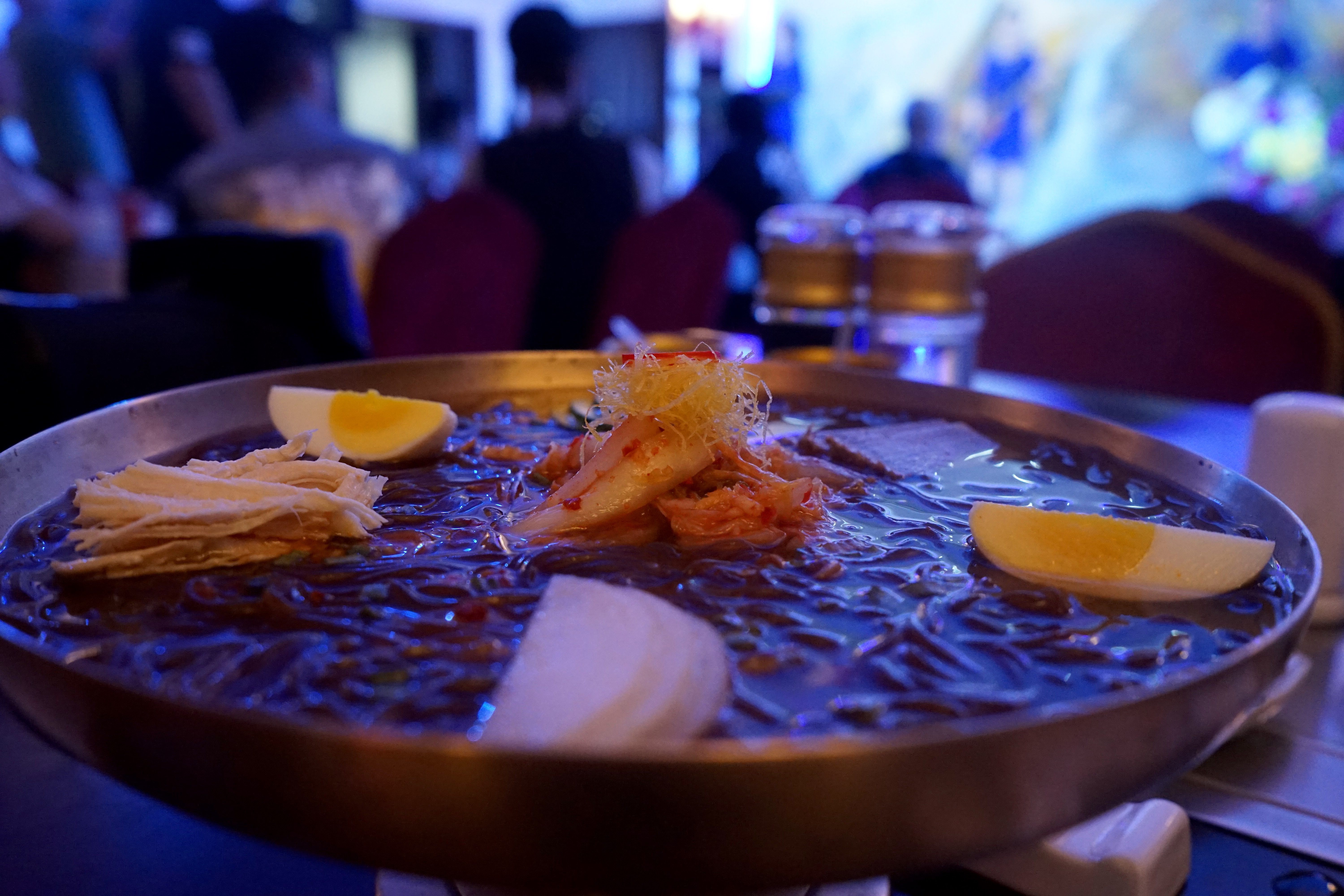 Okryu-gwan offers a rare window into the difference between North Korean and South Korean cuisine. Not only is food from the North less salty and spicy than its southern counterpart, but corn is also favored over rice because of its affordability. The restaurant strives to give visitors a taste of North Korea's most common dishes. In North Korea, the average diet includes kimchi and maize porridge, as well as injo gogi bap, a popular vegetarian rice dish containing kimchi and soybean paste.
North Korea's modern food culture is as much a byproduct of the collapse of the Soviet Union in the 1990s as it is of a street-stall culture. The dissolution of the Soviet Union was a factor in devastating North Korea's food production, distribution, and imports, precipitating a famine that killed up to three million civilians. Today, North Koreans are fed by a mix of a state-controlled food distribution system and illegal street stalls, but it's not enough—approximately 4.4 million people still face a food crisis.
While the restaurant staff performed on stage, I wondered if Dubai was the closest approximation to a plum posting for a North Korean worker. With a capitalistic cityscape that has achieved an eerie level of order and cleanliness, Dubai sits at the opposite pole from North Korea's tightly-planned socialist economy and rigidly-controlled food distribution system. Despite heavy surveillance during their period of labor, North Koreans in the Gulf city get glimpses of an alternative world, though it's difficult to guess whether the experience shakes their ideological commitment or merely reinforces it.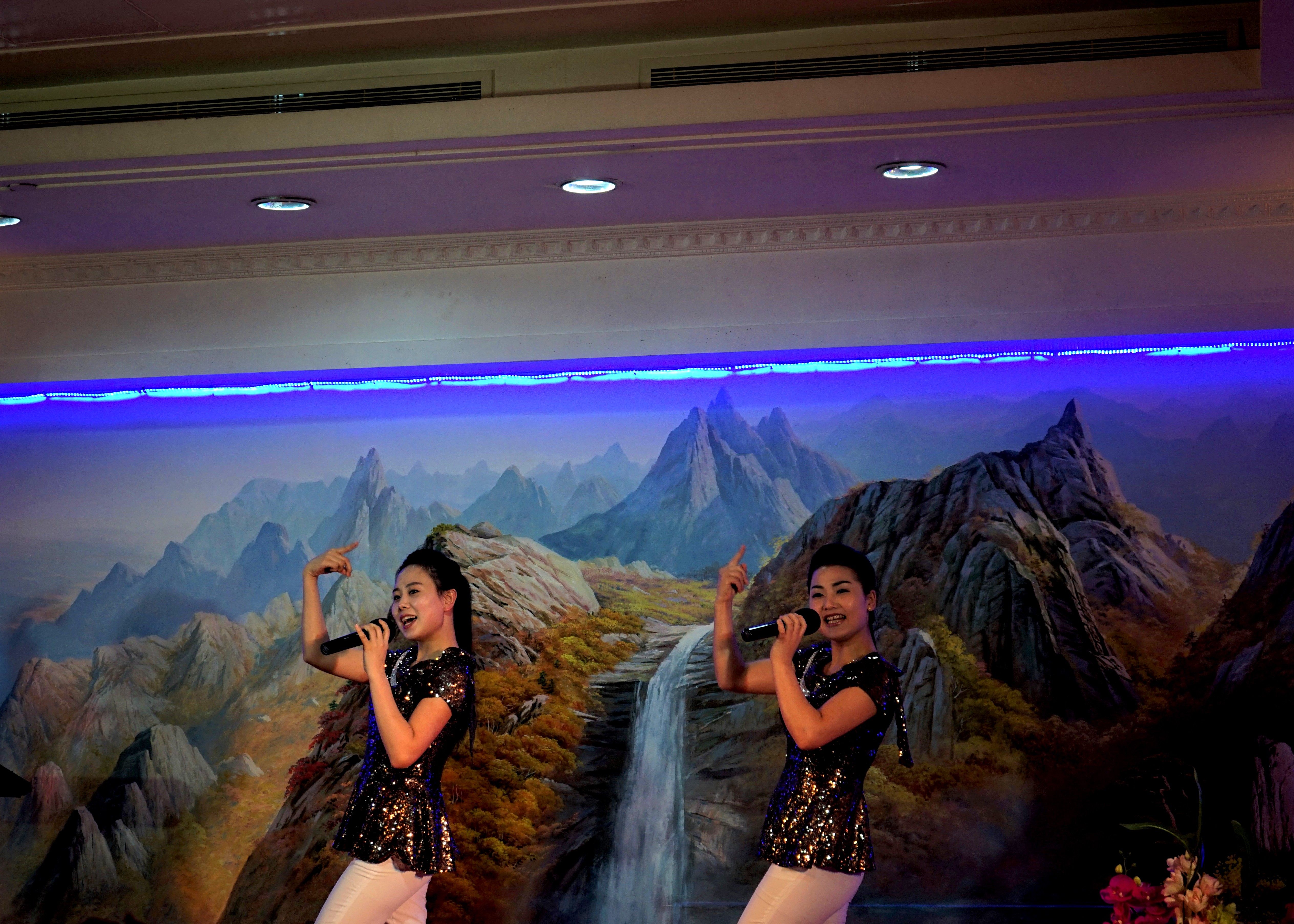 Gastro Obscura covers the world's most wondrous food and drink.
Sign up for our email, delivered twice a week.