Obscura Day 2012: Photographers & Film Makers Wanted!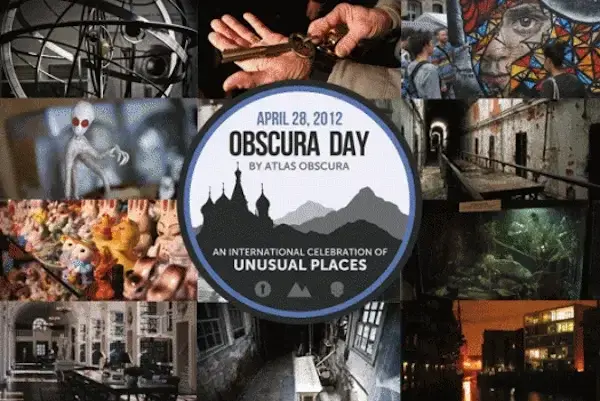 Obscura Day happens all over the world, all at once, so we need your help in documenting all of the amazing explorations and adventures.
So please - grab your camera, head out to your local Obscura Day adventure, and share the photos with the rest of us! We'll be at #obscuraday on twitter, and if you post your pics online tag them with "Obscura Day 2012" The 2012 Obscura Day Flickr Pool is just waiting for your adventures.
You can also send them to us directly: email us at annetta@atlasobscura.com or dylan@atlasobscura.com!
MOVING PICTURES & MINI-FILMS
Come armed to Obscura Day with those with smart pocket contraptions and video-friendly digital SLRs! Here are the 2012 video challenges:
1) Capture the explorations in video - walking down that dark passageway, handling that plastinated brain, learning all about human embalming.
2) Tell us what you learned, and ask the other curious minds out there - we'd like to see as many people finish the following sentences:
"Obscura Day was ....."
"On Obscura Day, I learned....."
3) Make an Obscura Day mini-film
Calling all serious videographers - we challenge you to turn your day of adventuring into a film that will inspire others to follow in your footsteps. We can't get to all of the day's adventures ourselves, but we want the opportunity to be properly jealous.