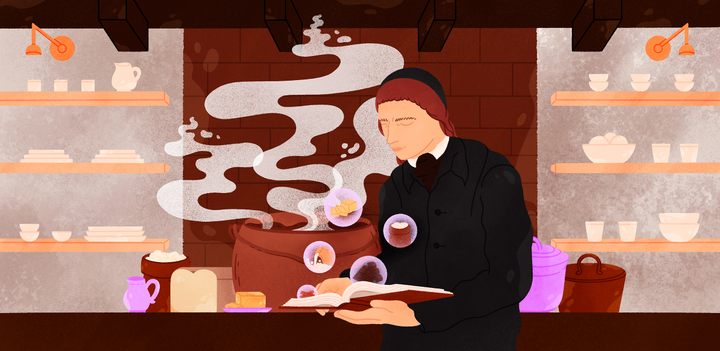 Gastro Obscura's Favorite Cookbook Stories of 2021
A look back at some special recipe collections and the communities that produced them.
Beyond recipes, cookbooks contain the stories of their creators. Between the pinches of salt and handfuls of sugar, a great-grandmother's cookies or a 19th-century church group's cake often reveals something far more precious than a mere dessert.
Here at Gastro Obscura, we live for these stories that hide among ingredients and instructions. Perhaps no place embodies this better than Morris Press, the United States' largest community cookbook publisher. This year, we visited Morris and combed through their treasure trove of recipe collections authored by groups ranging from bikers to quilters to clowns.
For communities like these, producing a cookbook is often an act of celebration and preservation. From the 18th-century book that helped save the Slovene language to the first recipe collection by and for Central America's Afro-Indigenous Garifuna community, here are some of our favorite cookbook stories of 2021 that do just that.
---
by Kaja Seruga

In 1799, a priest in Slovenia published a cookbook of 300 recipes. While this might not sound important, Valentin Vodnik's cookbook was part of his larger quest to popularize and legitimize the Slovene language. At the time, most educated Slovenes spoke German, considering their native tongue to be the vernacular of the country's poor, illiterate classes. But with The Cookbook, Vodnik showed how the Slovene language, too, could express complex ideas and detailed instructions for everything from blancmange to boeuf royale.
---
by Sam O'Brien, Senior Editor

I might be pulling a Mike Richards by selecting my own story, but visiting Morris Press and tracing the history of community cookbooks was a highlight for me this year. Morris has been producing community cookbooks for decades and their archive shows an impressively wide scope, featuring recipes from the likes of Methodist church groups, First Ladies, and a group of gay clowns from San Francisco. And yet, while Morris may be the nexus of this unique publishing genre, the history of community cookbooks stretches back much further than the Nebraska company. Across the old tattered pages of communal tomes, I found a story of female empowerment, communal resourcefulness, and cultural preservation.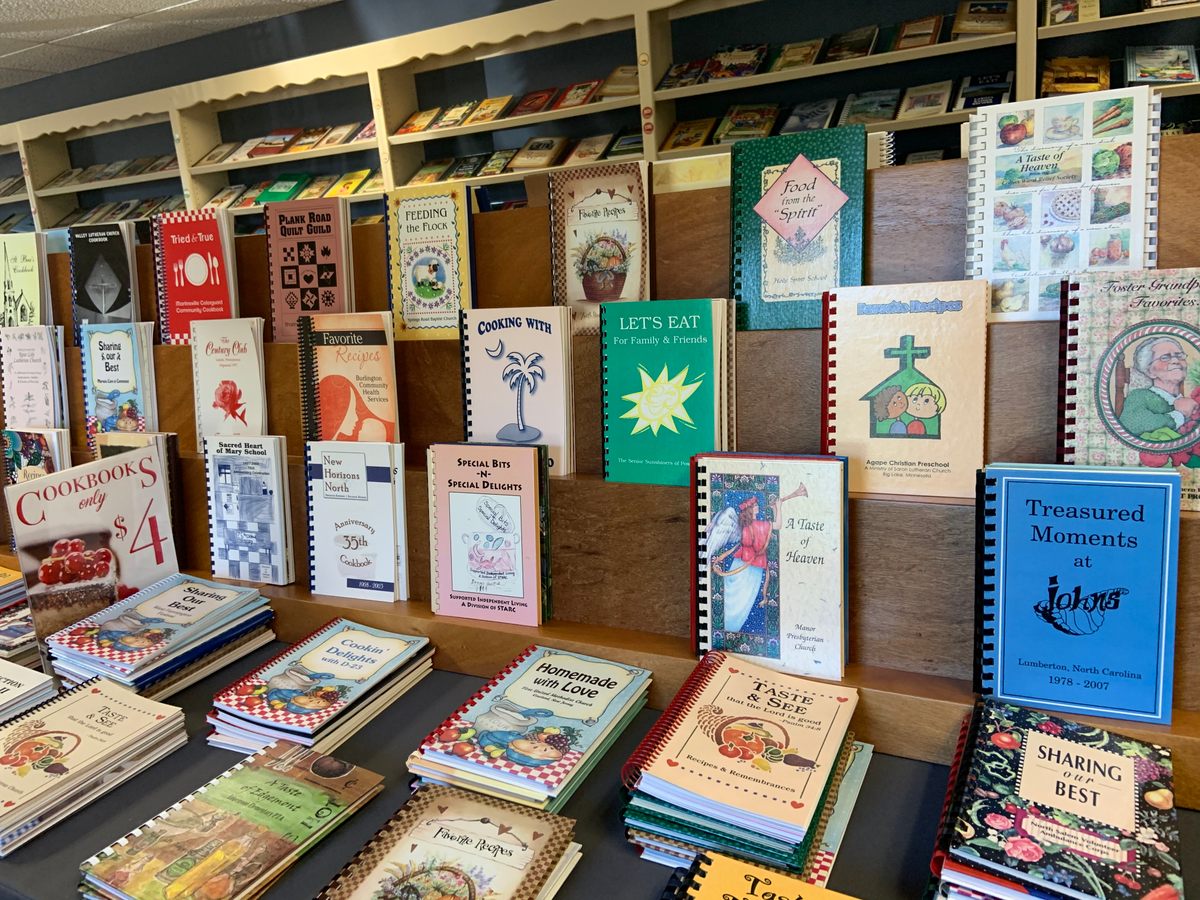 by Shehzil Zahid

Isha Gutierrez-Sumner is a passionate advocate for the Garifuna community, an Afro-Indigenous group that stretches across Central America. Collectively known as the Garinagu, this group's roots stretch back to the Caribbean islands of Saint Vincent and the Grenadines. British colonization forced them out of their home in the late 18th century, and descendants like Gutierrez-Sumner are fighting to preserve their traditions across the resulting diaspora.
Her work has culminated in the world's first Garifuna cookbook, which will be published early next year. "The work that we're doing is not just for the present time," she says. "We do it for our babies so when they hear stories about their grandmothers making coconut bread, they don't just hear it, but taste it. We want to give continuity to our culture through taste."
by Shea Peters

Dick Gregory is known as a boundary-breaking Black comedian who challenged racial injustices with his activism and incisive wit. Somehow, in between stints on The Tonight Show and meetings with Dr. Martin Luther King, Jr., he found time to write a cookbook. Dick Gregory's Natural Diet for Folks Who Eat: Cookin' With Mother Nature addressed many of the causes dear to Gregory's heart, tying the liberation of Black people to health and nutrition. Coauthored with leading Black nutritionist Dr. Alvenia Fulton, the book offers healthy recipes as well as natural remedies for common ailments, including "Nature's Champagne" and a celery juice to treat headaches, all rendered with a large dose of Gregory's signature humor.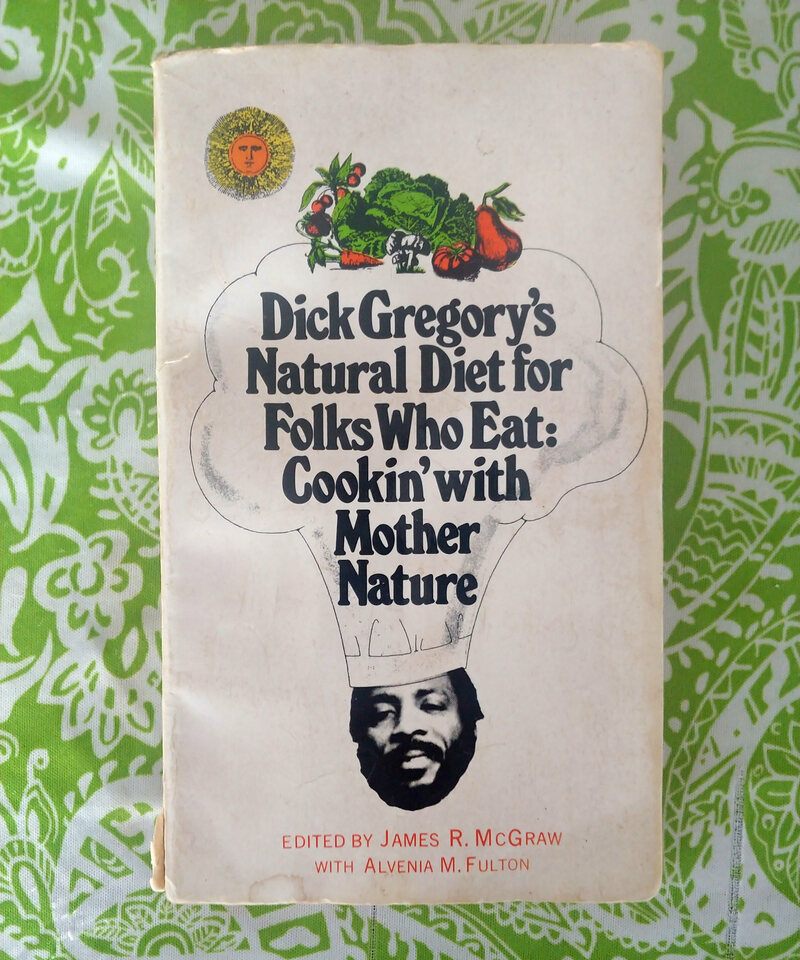 by Rachel Hope Cleves

Long before Kickstarter, 1983's Whoever Said Dykes Can't Cook? mixed fundraising with crowdsourcing as the first cookbook to raise money for an LGBTQ+ organization. Although authors Maya Contenta and Victoria Ramstetter, a chef and poet (respectively), were capable of producing an amazing tome on their own, they enlisted the greater queer community to pull this special collection together. The result was a cookbook containing unique recipes, drawings, and poems.
Gastro Obscura covers the world's most wondrous food and drink.
Sign up for our email, delivered twice a week.