Why the City of Light Is About to Get a Lot Greener
Paris's ambitious "urban forest" plan includes tree-planting near iconic landmarks.
The Paris Agreement made a lot of headlines when it was adopted in December 2015. Drafted in the French capital in cooperation with the United Nations, the global accord calls on every country in the world to reduce greenhouse-gas emissions and give infrastructure an environmentally conscious upgrade.
In the three-plus years since the compact was signed, France has announced a handful of policies that will be applied within its borders: banning petrol and diesel vehicles, eliminating coal-fueled electricity, and investing billions of dollars in sustainable-energy methods, among other things.
Now, the city where the namesake agreement was signed is going one step further. Mayor Anne Hidalgo recently announced an ambitious plan to make Paris greener—literally.
If all goes according to plan, "urban forests" will soon sprout near many of Paris's historic landmarks, including the Gare de Lyon railway station and the Hôtel de Ville (city hall). These pockets of trees—which will spring up in both hidden and heavily foot-trafficked areas—are intended to simultaneously beautify and cool the increasingly hot city (which reached record high temperatures of 100-plus degrees Fahrenheit in June).
Paris is what's called an "urban heat island." When there's a heatwave, the city is typically much hotter than its suburban surroundings, or the French countryside. The mayor's plan to plant "isles of coolness" will create natural shade over or around many of Paris's iconic architectural sites, including the Eiffel Tower.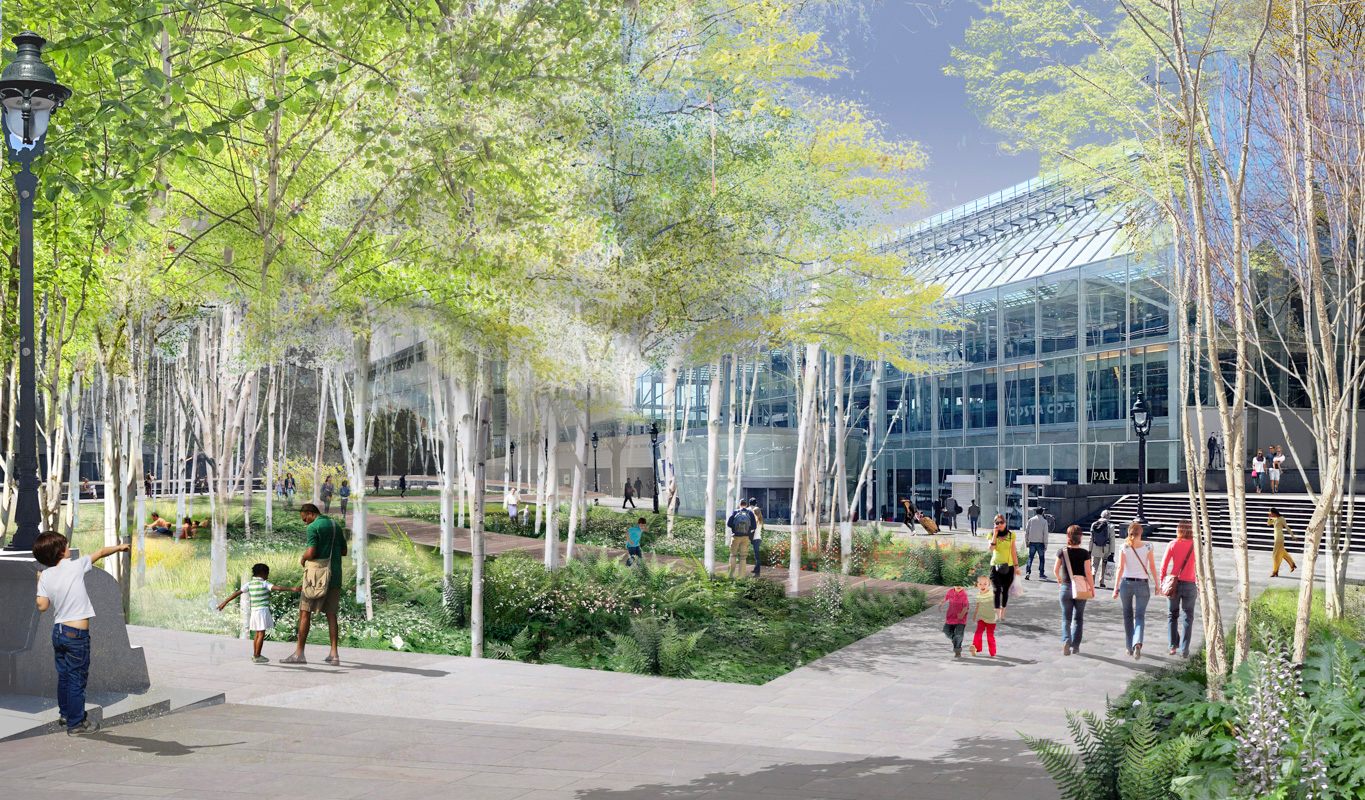 The first urban grove will be installed as early as next year. In all, the city intends to plant 20,000 new trees by 2020. The ultimate goal is to cover half of Paris's acreage with fully planted areas by 2030.
That is if all goes well. The urban greening project will mean sacrificing public spaces and parking lots in order to plant vegetation—moves that could frustrate (or displace) some Parisians. There's also the issue of cost: The mayor's office has yet to announce an overall price tag for this project, so securing and allocating funding is another potential concern. Lastly, there are those who worry that views of some popular landmarks will be compromised by an influx of trees.
For now, though, the plan is a pretty one. Renderings of the proposed urban forests show Paris' city hall surrounded by a pine grove, while the concrete area encircling the Palais Garnier opera house will be enlivened by fresh cherry blossoms. Eventually, the banks of the Seine River will be flanked by grass, and the forecourt of the Gare de Lyon will be graced by elegantly spaced trees.
Beyond this ambitious urban greening, the city aims to be completely carbon-neutral in 30 years—a cleaner, greener Paris for all the world to see.