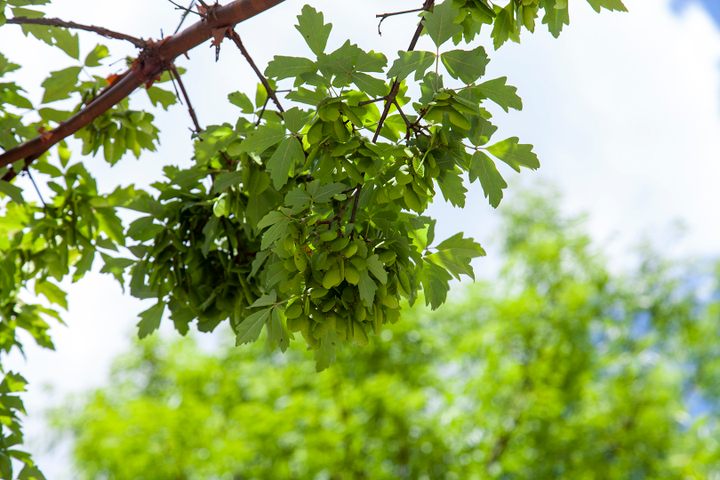 The Astonishing Variety of Street Trees in Hackney, London
Hackney has a more diverse population of trees than any borough in London.
The strawberry tree on Arbutus Street, in the London borough of Hackney, looks unremarkable for most of the year. Then, in the fall, bright-red fruits appear, dimpled and dangling in bunches inside a bushy canopy of glossy leaves and bell-shaped flowers. We don't know who planted the tree and its sickly sister just along the sidewalk, but their location is apt. What better place than Arbutus Street, that person might have thought, for a tree whose scientific name is Arbutus unedo?
There are over 8 million trees in London, an urban forest that covers around 21 percent of the city. Hackney may be best known around the world for its hipsters and the restaurants and bars they frequent. But that's not the borough's only claim to fame. Thanks to a pioneering program of street-tree planting over the last 20 years, Hackney has a more diverse population of trees than any neighborhood in London. Paul Wood, the aptly named author of London's Street Trees, estimates that the area boasts at least 350 species.
Heading west from Arbutus Street, the urban tree-seeker can take a leaf from Wood's book and make a right on De Beauvoir Road. (Wood also leads street-tree tours, which are taking place virtually at the moment.) Outside number 66, you'll find the unusually shaped leaves of the tulip tree, a species that's been found in London for the last couple hundred years, if not longer. Its large, yellow-and-green flowers, which bloom in the summer, can be hard to spot on taller trees, but this one is small enough that it's possible to make them out in the foliage.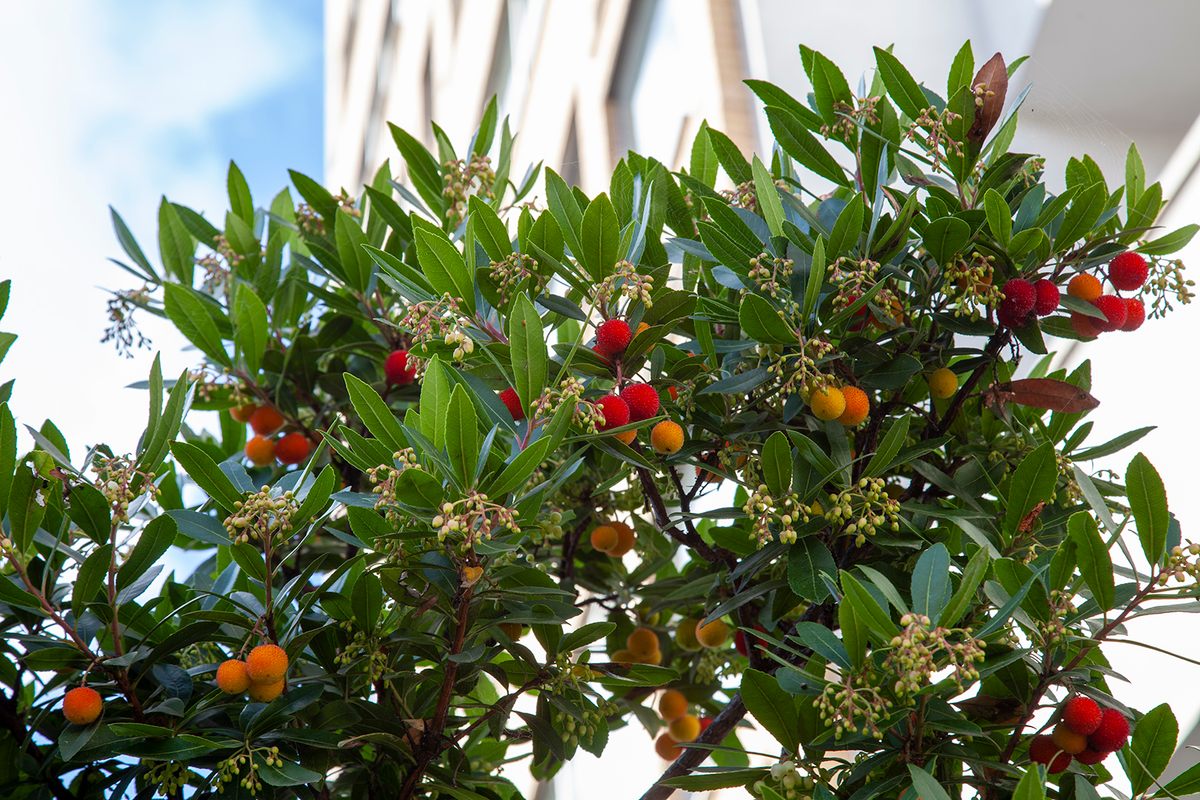 Hackney hasn't always been such a mecca for urban tree enthusiasts, recalls Wood, who lived here between 1999 and 2001. "It was a very different place. In subsequent decades, it's transformed," he says. He credits the local government's long-term environmental policies as a major factor in its turnaround. "First of all, they got the right people in to plant trees, and politically they were able to find a bit of budget and empower them to go ahead and really green up the borough."
There are currently around 10,000 street trees in Hackney, with more on the way. Jon Burke, the local councillor responsible for energy, waste, transport, and the public realm, has a $4.9-million plan to plant an additional 5,000 street trees, plus 1,000 trees in Hackney parks, by 2022. "The main reason we're doing it, which is different from the historical approach, is to view trees as climate-mitigating measures, rather than just for their aesthetic purposes," he says. Increased canopy cover means cooler streets—which will hopefully translate into fewer heat-related hospital admissions and lower demand for air conditioning.
Not that there's anything wrong with valuing trees for their aesthetic purposes. On the contrary, a growing body of research suggests that proximity to trees can help mental and physical health. According to attention restoration theory, looking at trees "gives our stressed out, cognitively fatigued minds a break," says Lucy Jones, author of Losing Eden: Why Our Minds Need the Wild. Jones describes the positive impact of fractal and repeating shapes on the brain, as well as the calming effect of phytoncides, the chemical compounds released by trees.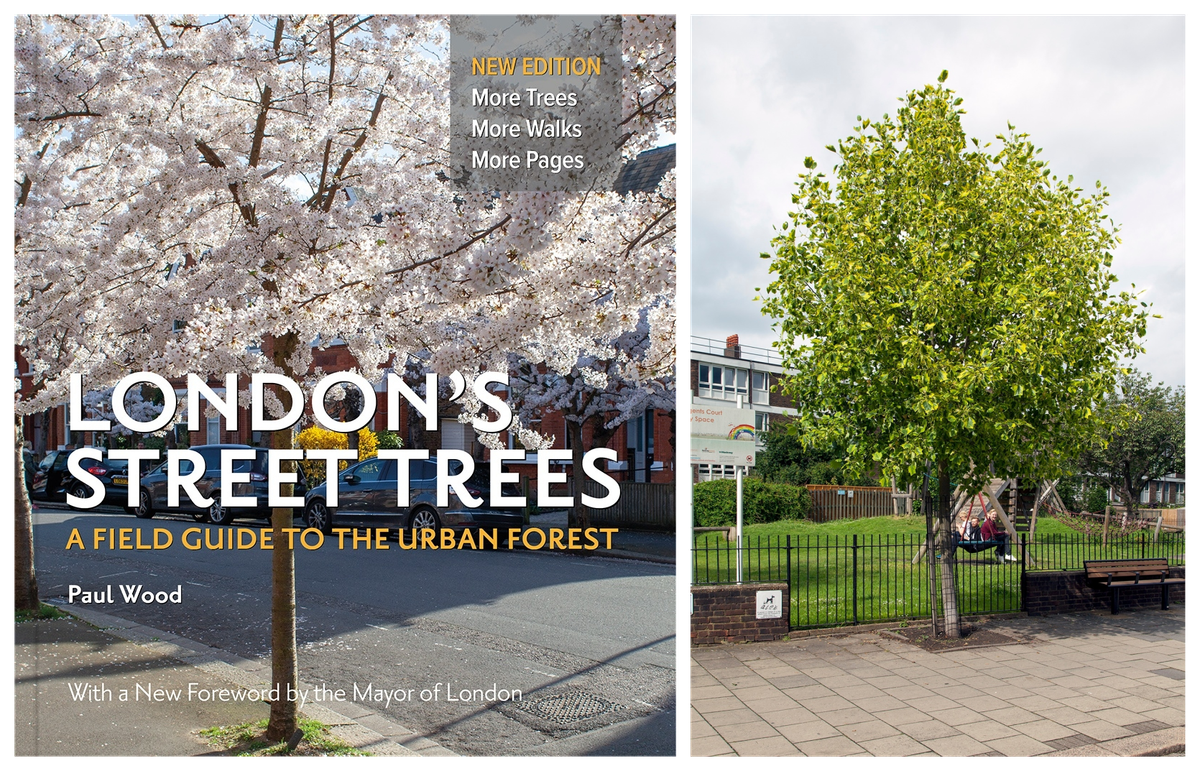 "There was a tree on my street which I kind of fell in love with," Jones says. "Then it was concealed with scaffolding, and it was at the time that I was in a recovery period from addiction and depression, and the concealing of the tree deepened my research journey and desire to find out what was going on. Why would this tree have such an impact on me?"
On Northchurch Road, not far from the lovely tulip tree on De Beauvoir, a majestic row of London plane trees recede into the distance. Planes are the archetypical London street tree, and they're common in Hackney's parks, but it's rarer to find them on the streets here. These particular London planes have been recently pruned to keep them from growing so large as to damage a row of early-Victorian villas.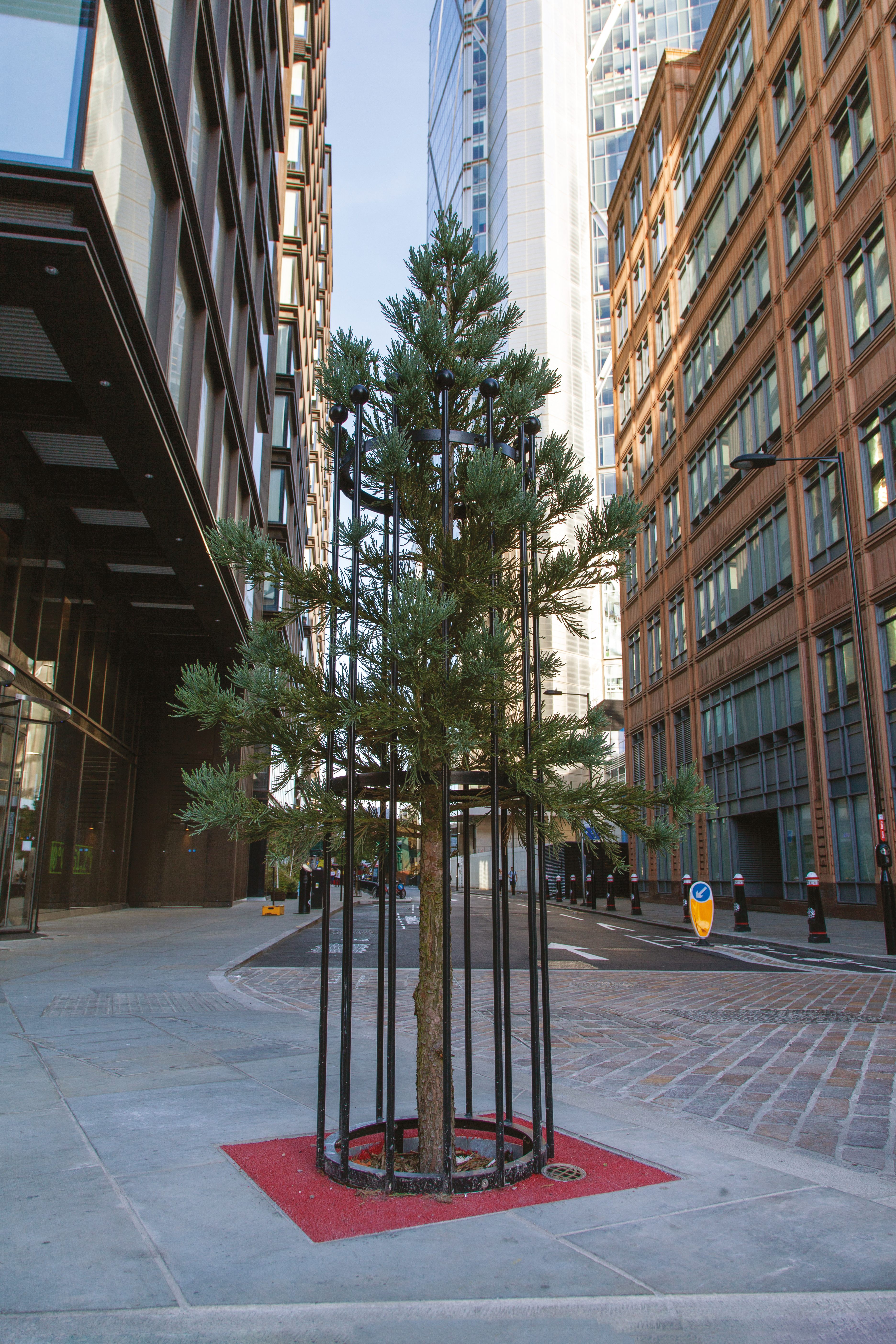 Managing prestigious mature trees like these comes at a considerable cost, says Wood, and not all municipalities are willing to pay. In the northern English city of Sheffield, for example, a private contractor working on behalf of the city began felling mature street trees as part of a scheme to 'upgrade' the streets, Wood says. While Sheffield had "what might be called very old-school politicians who viewed tree planting as a very middle-class pursuit," Hackney "really saw the benefits of that, and could see that it was going to have great positive impacts on the health and well-being of the people that lived in the borough."
It's not just the local municipality that is investing in street trees. Increasing numbers of residents take the time to plant up the ground around tree trunks outside their homes. The tree pits close to the corner of Culford Road and Englefield Road, for example, have the feel of a wild meadow, while others in the area boast prim displays of bedding plants or herbs. Across the area, young street trees bear signs beseeching residents to use their old bath water to keep them watered. "It's important that people learn to love their trees and take ownership of them," says Burke.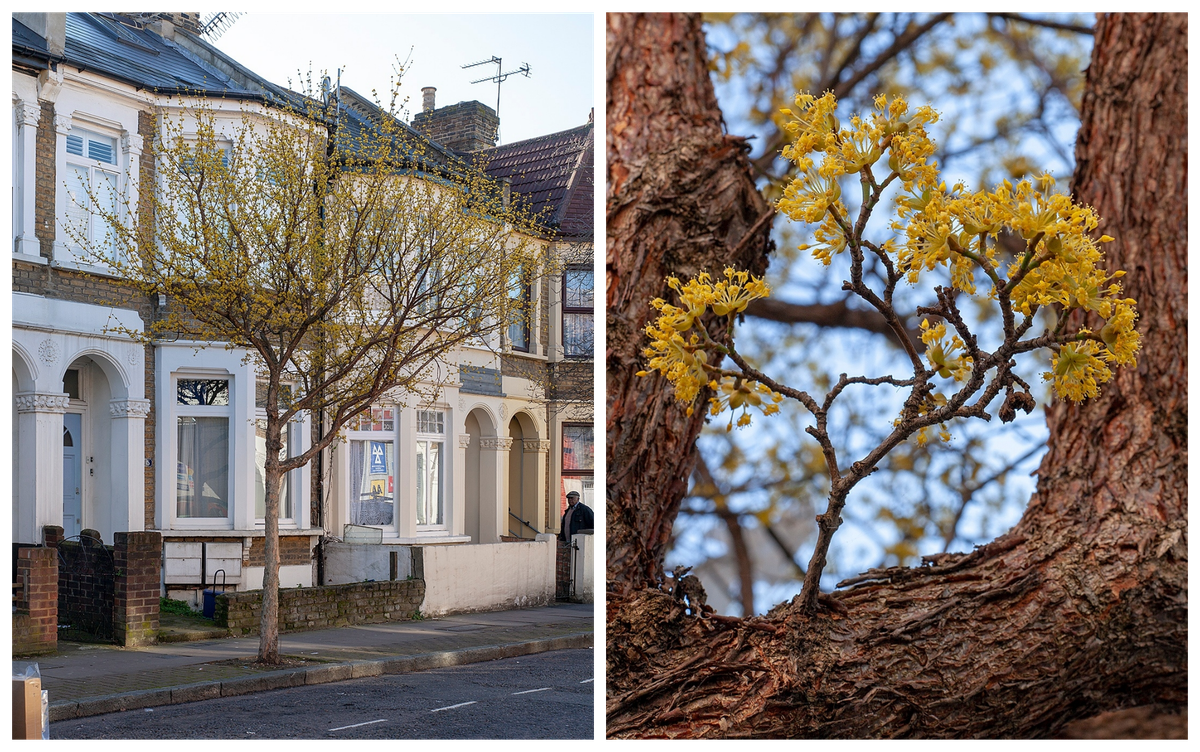 A five-minute stroll to the northeast leads to the broad canopy of a sycamore tree, at the corner of Forest Road and Beechwood Road. Sycamores were probably introduced to Britain from Europe in the 1500s and have really made themselves at home. They're so common as to be mundane, but this particular tree is special: When the high-rise apartment block on this corner was built a few years ago, this tree was protected, rather than being felled to make way for the construction works.
Finally, on the corner of Wilton Way, four young trees carry tags from the nurseries that grew them. These trees—a paperback maple, a spindle tree, a Cornelian cherry, and a wedding cake tree—were all planted last winter, among the first of the 5,000 new street trees that Councillor Burke is planning for the borough.
These four are all very small, and therefore very vulnerable. Paul Wood estimates that only 80 percent of newly planted street trees survive to maturity—the remaining 20 per cent lost to drought, vandalism, or traffic damage. They'll need some love from locals to grow tall. But if you look after your street trees, your street trees will look after you.