Strangely Captivating Vintage Photos of People Knitting
Gaze at one hundred years of people knitting.
In 1915, the manager of the New York Philharmonic Society's Concert Hall had a unique problem. There had been some unusual disturbances during performances, and to address this, he included a notice in the program. It was titled "Knitting During Performances". After acknowledging the importance of helping the war in Europe, he wrote, "many complaints have been received from patrons of the concerts who are annoyed by knitting during performances, and the Directors respectfully request that this practice, which interferes with the artistic enjoyment of the music, be omitted".
This illuminating quote is one of several that puncture a wonderful selection of knitting-related photographs in the new book People Knitting: A Century of Photographs. Complied by Barbara Levine mostly from her own collection, it is a fascinating look at people knitting from the 1860s through to the 1960s. 
There are people knitting while sitting, walking, driving, in a hair salon, and as a hobby, an occupation or a duty. All of them are compelling. Regardless of you're a knitter or not, Levine's photographs are a charming ode to this long and timeless tradition. Here is a selection of images of what Levine calls "the meditative act of knitting".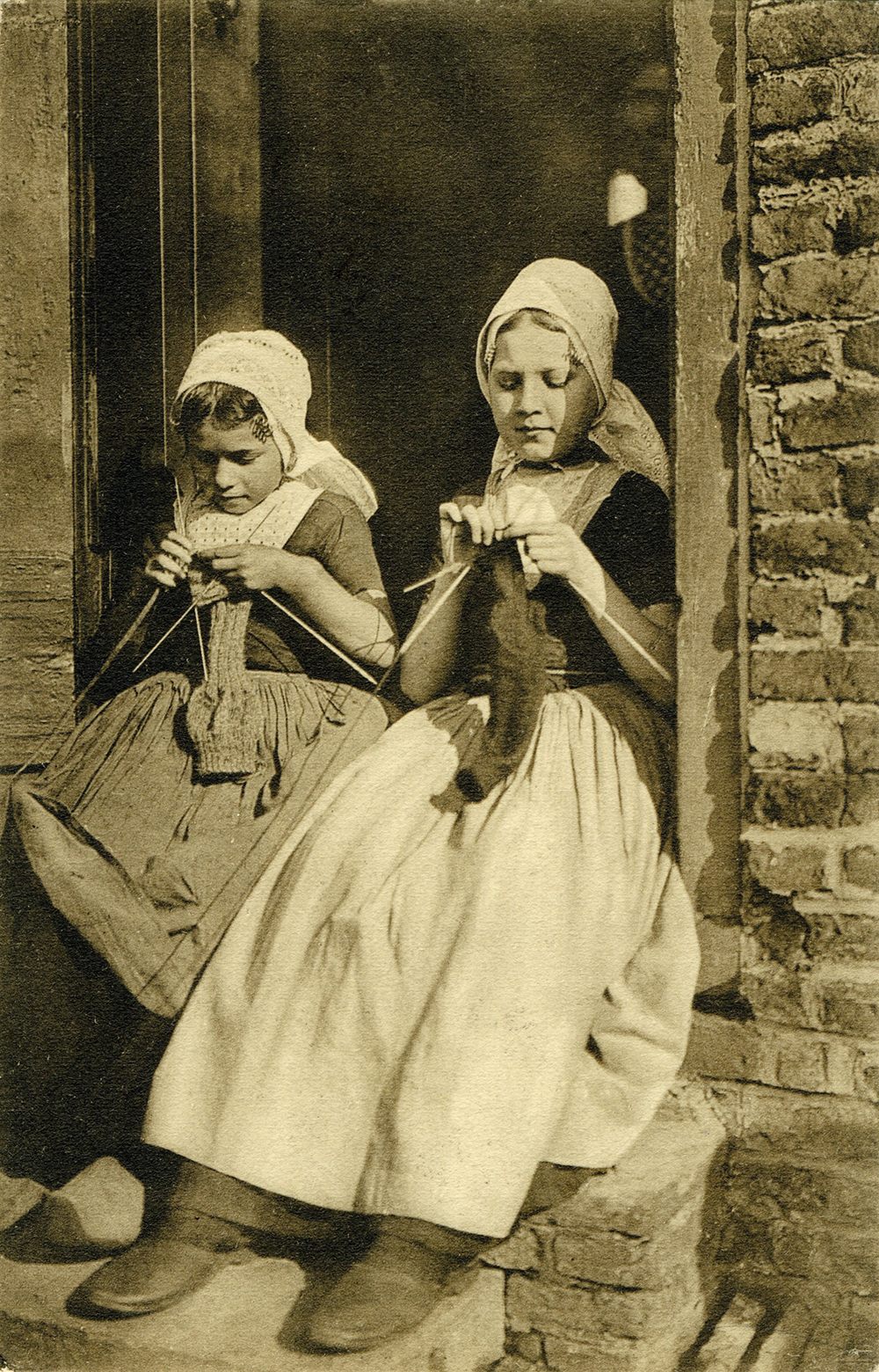 Postcard of Dutch girls knitting published by Utig F. B. den Boer, Middelburg, Holland, 1909.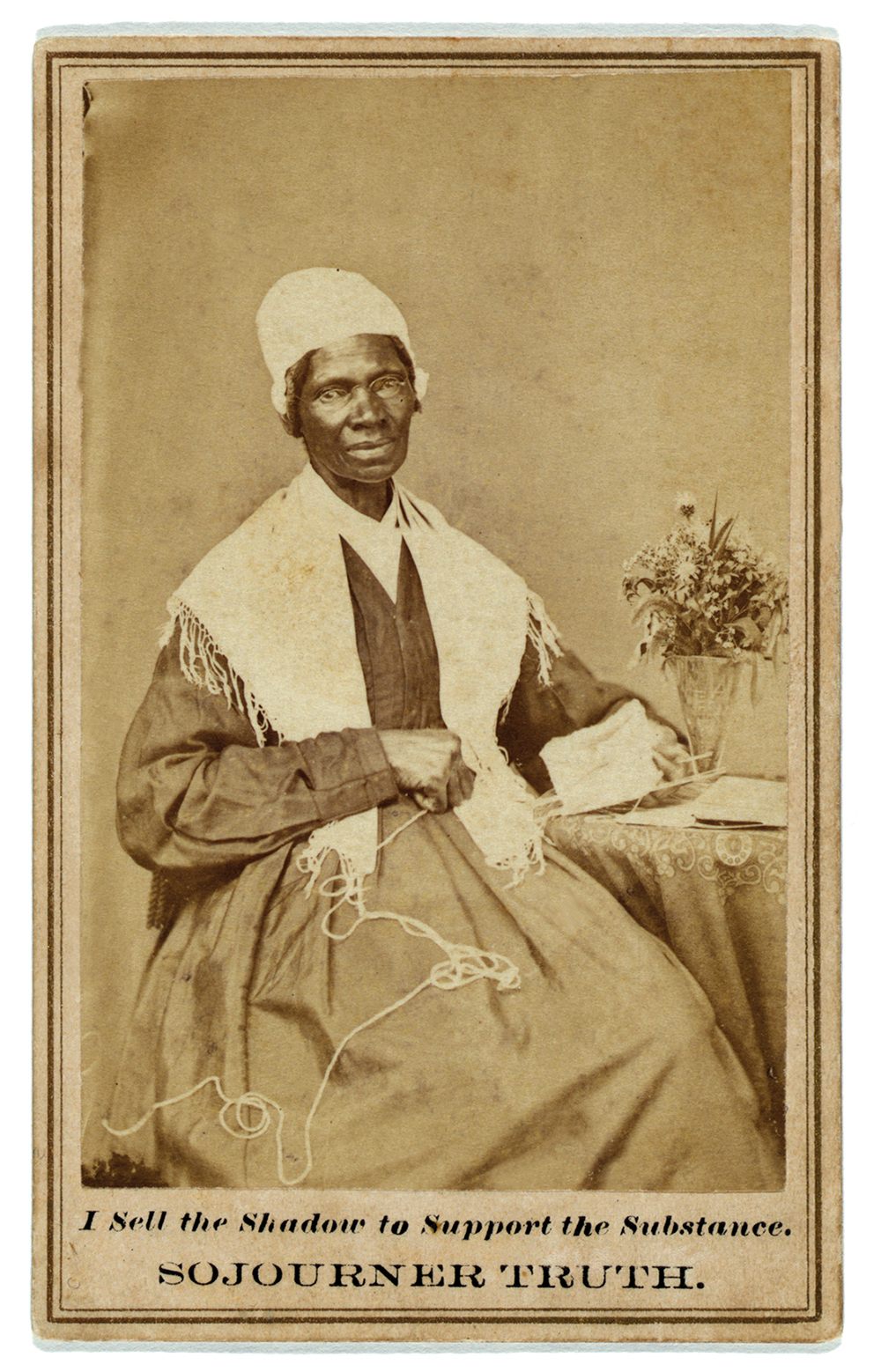 Carte de visite showing Sojourner Truth, c. 1880. She is sitting at a table with her knitting and a book. Truth commissioned formal photographs of herself and sold the prints to support her career as a traveling lecturer. 
Studio portrait of young Scottish woman with her knitting, c. 1915.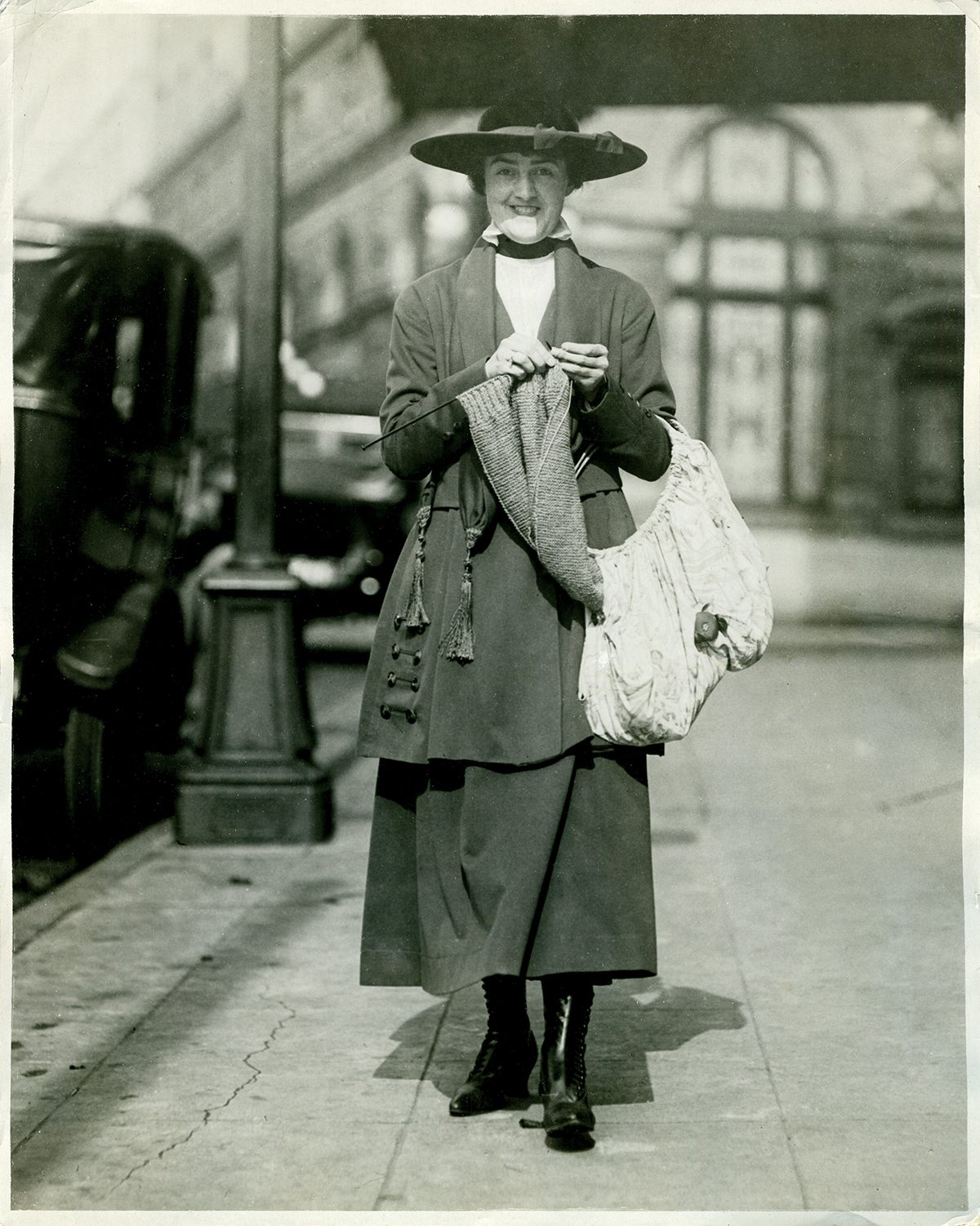 Seattle woman knitting while walking, c. 1918.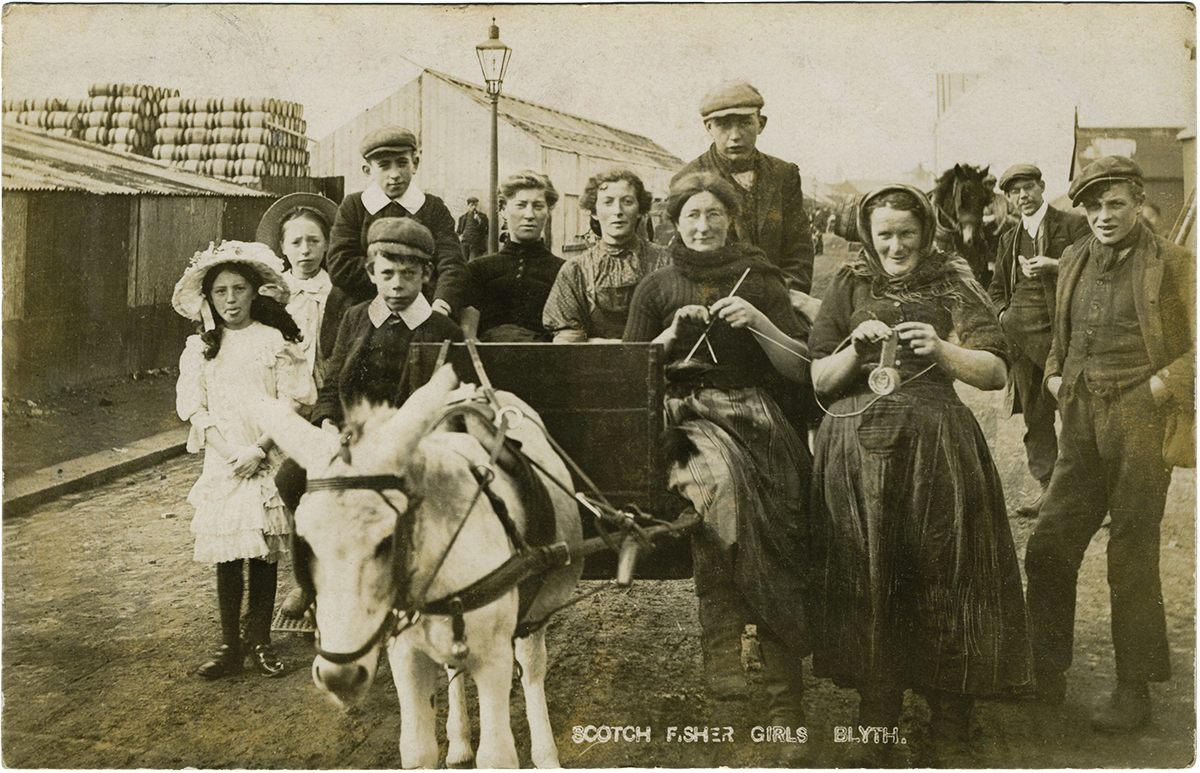 Graham's photo postcard series, "Scotch Fisher Girls," Blyth, England, c. 1915. During fishing season, fishing families would come from Scotland to England to catch herring. For the women, every spare moment was taken up with knitting.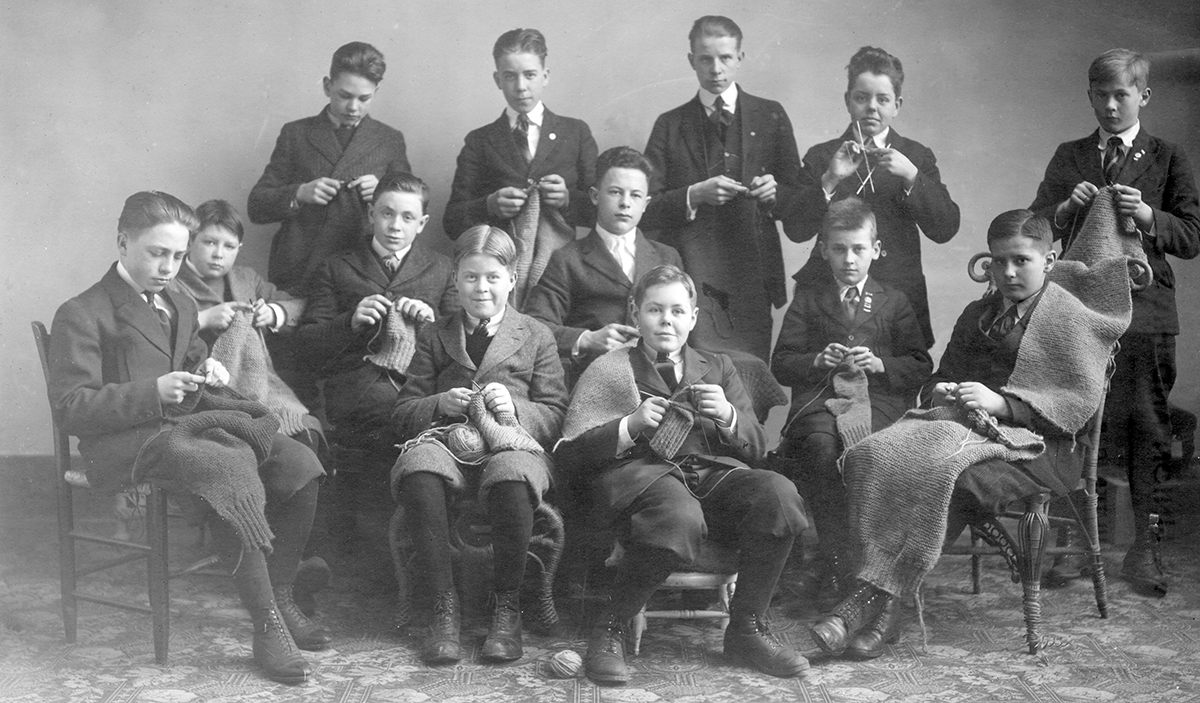 High school boys knitting for the soldiers during World War I, Cooperstown, New York, 1918.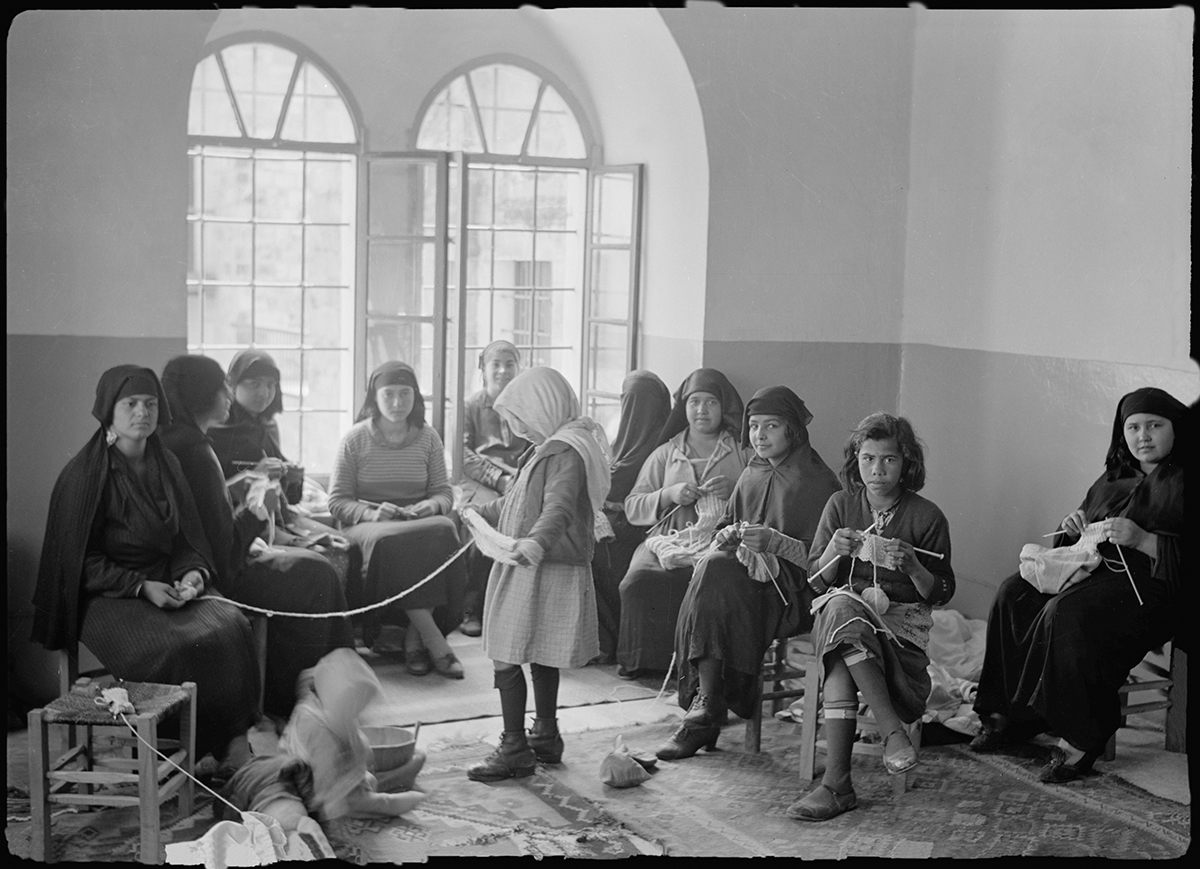 Women's Institute, Jerusalem, Arab women knitting in the Old City, c. 1939.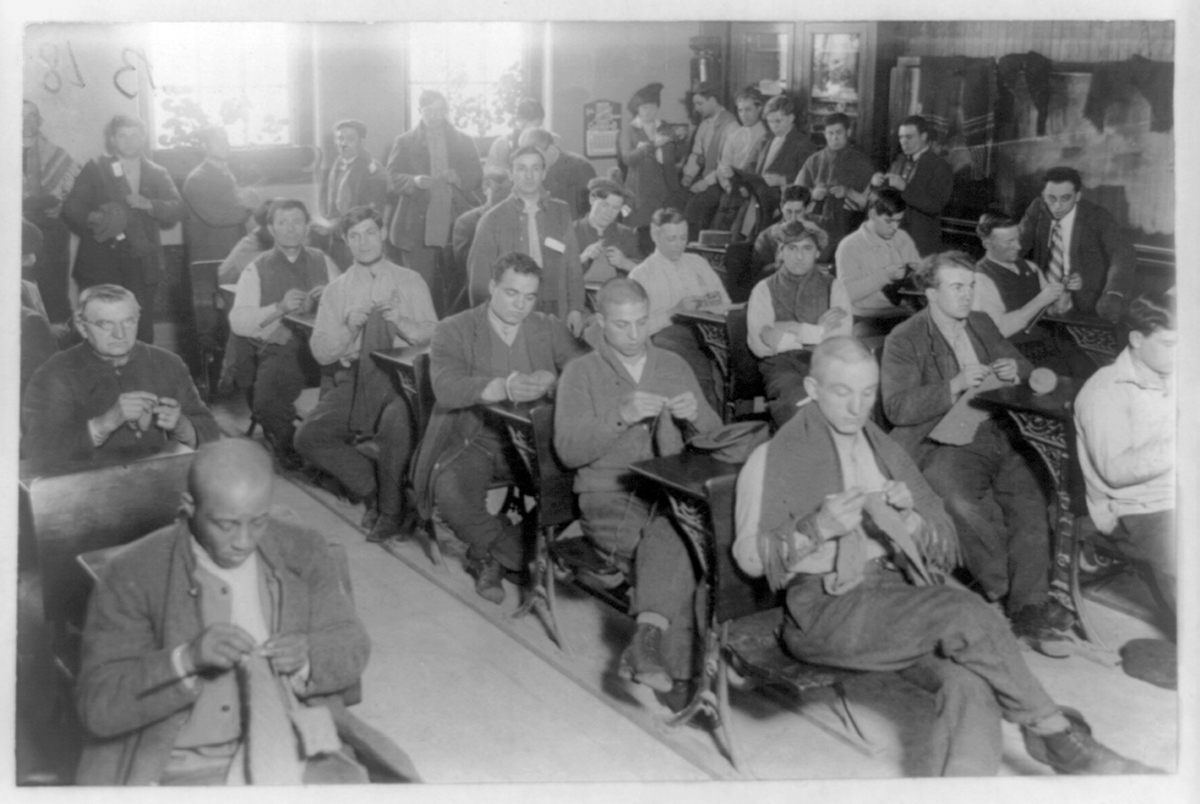 Prisoners knitting in one of their classrooms, Sing Sing prison, Ossining, New York, c. 1915.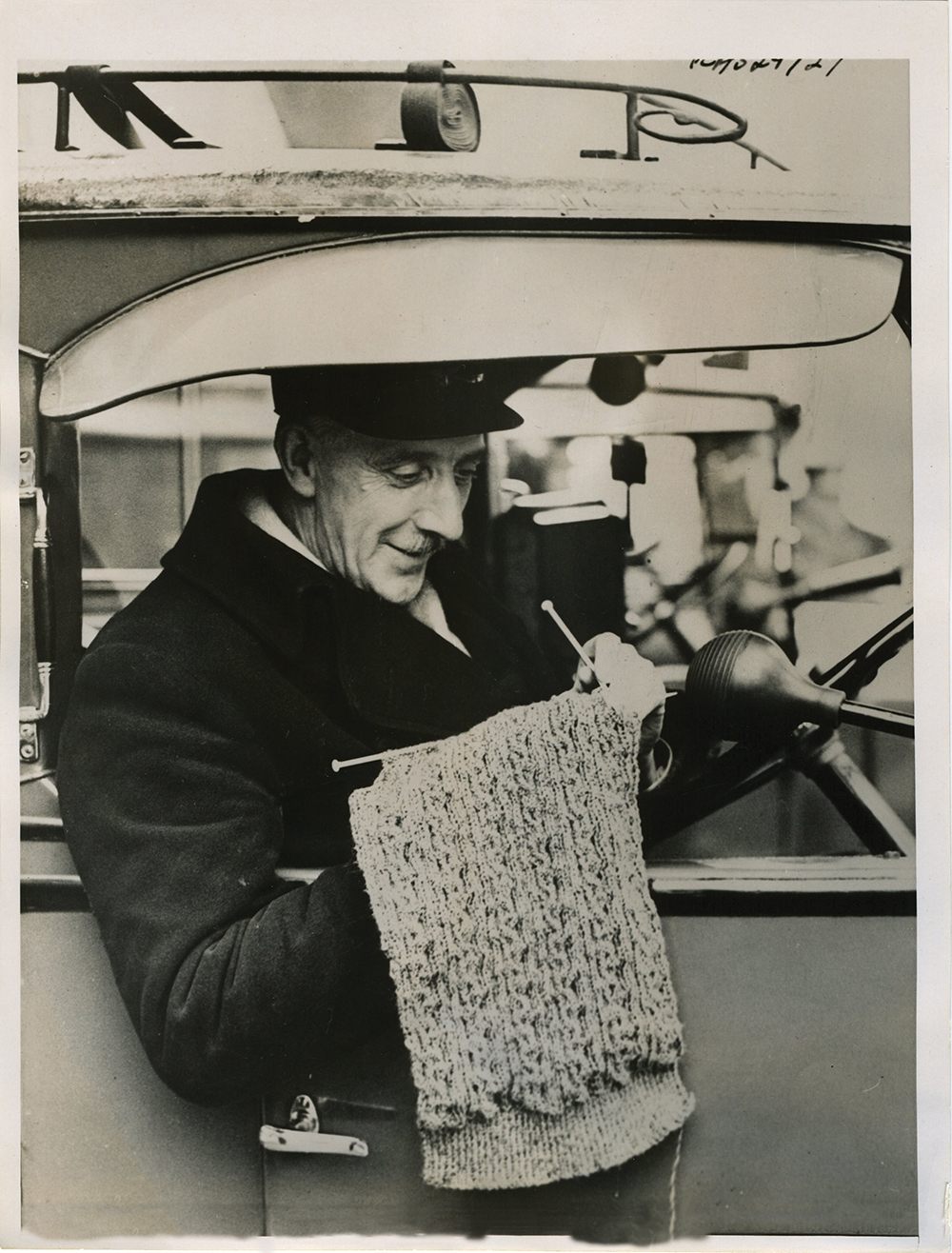 Taxicab driver knitting between fares, London, c. 1940.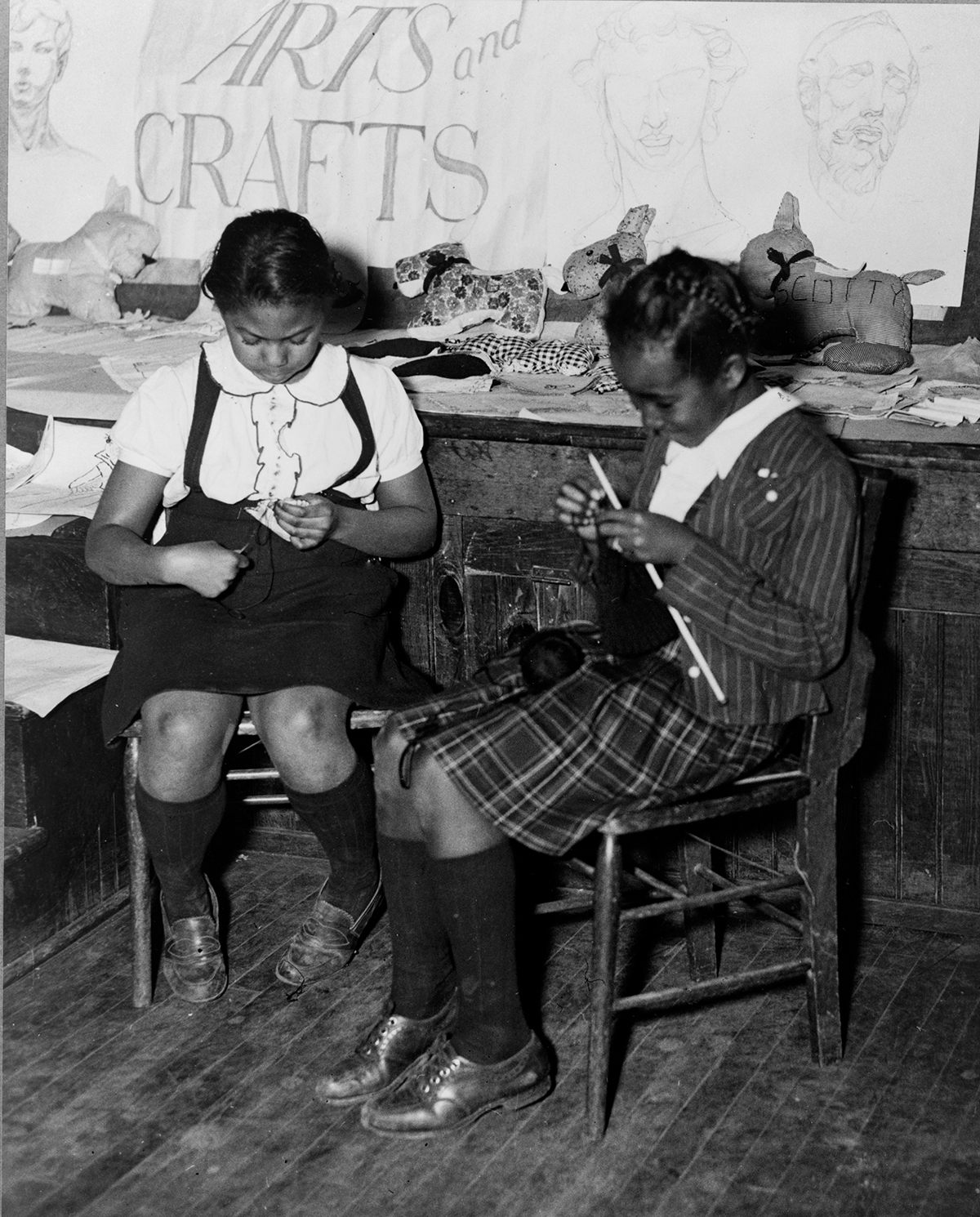 Girls engaged in knitting and making toy animals in the handicraft class of the St. Simon's Youth Center of the National Youth Administration, Philadelphia, Pennsylvania, 1941.
Knitting for the forces at the beauty salon, London, 1940.
Mrs. S. Nako and Mrs. William Hosokawa spend an afternoon knitting at the Heart Mountain Relocation Center in Park County, Wyoming, January 8, 1943. They were among more than ten thousand Japanese Americans who were held at this internment camp during World War II.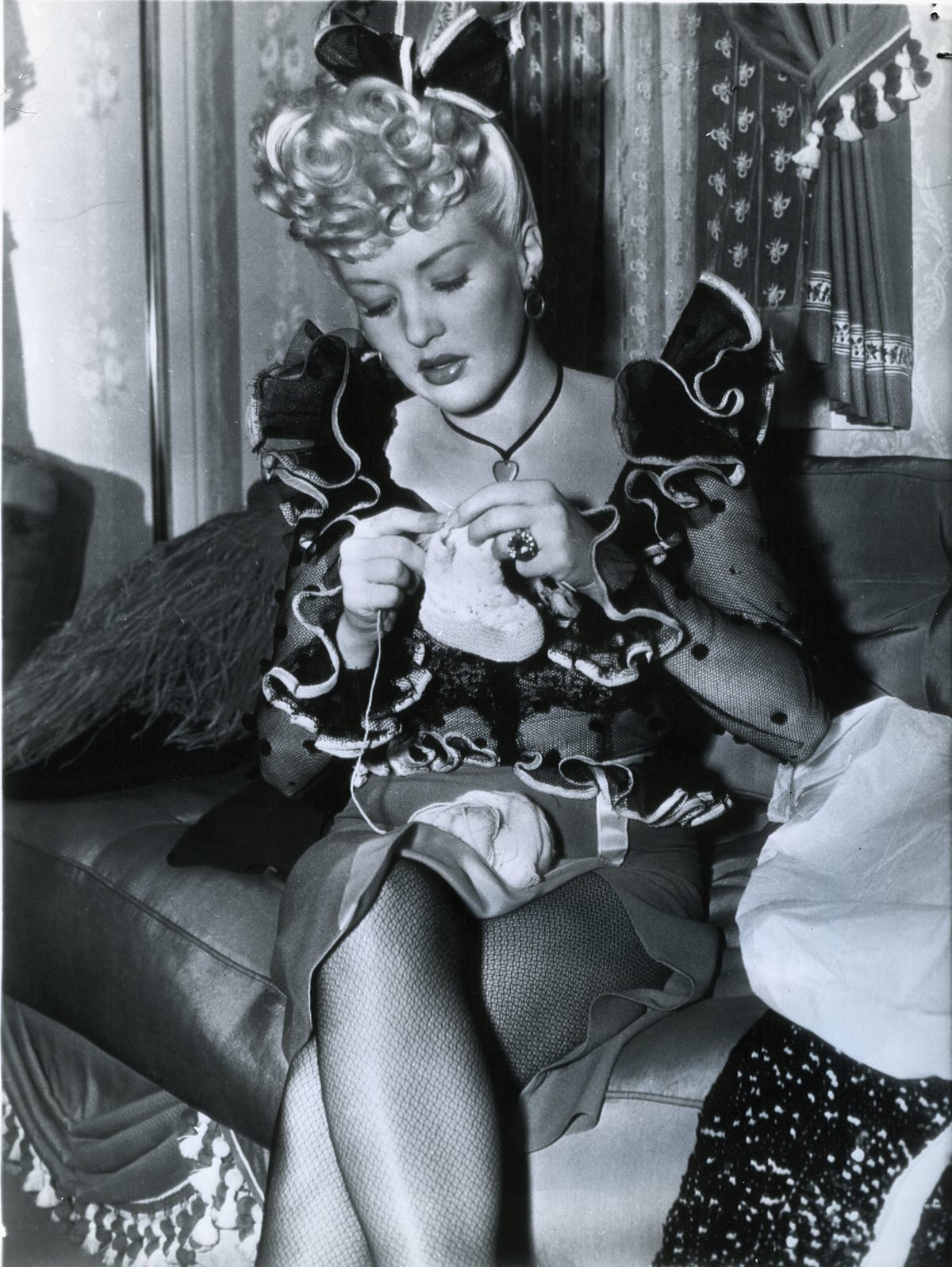 Betty Grable knitting baby clothes for her soon-to-be-born child with her second husband, bandleader Harry James, 1943.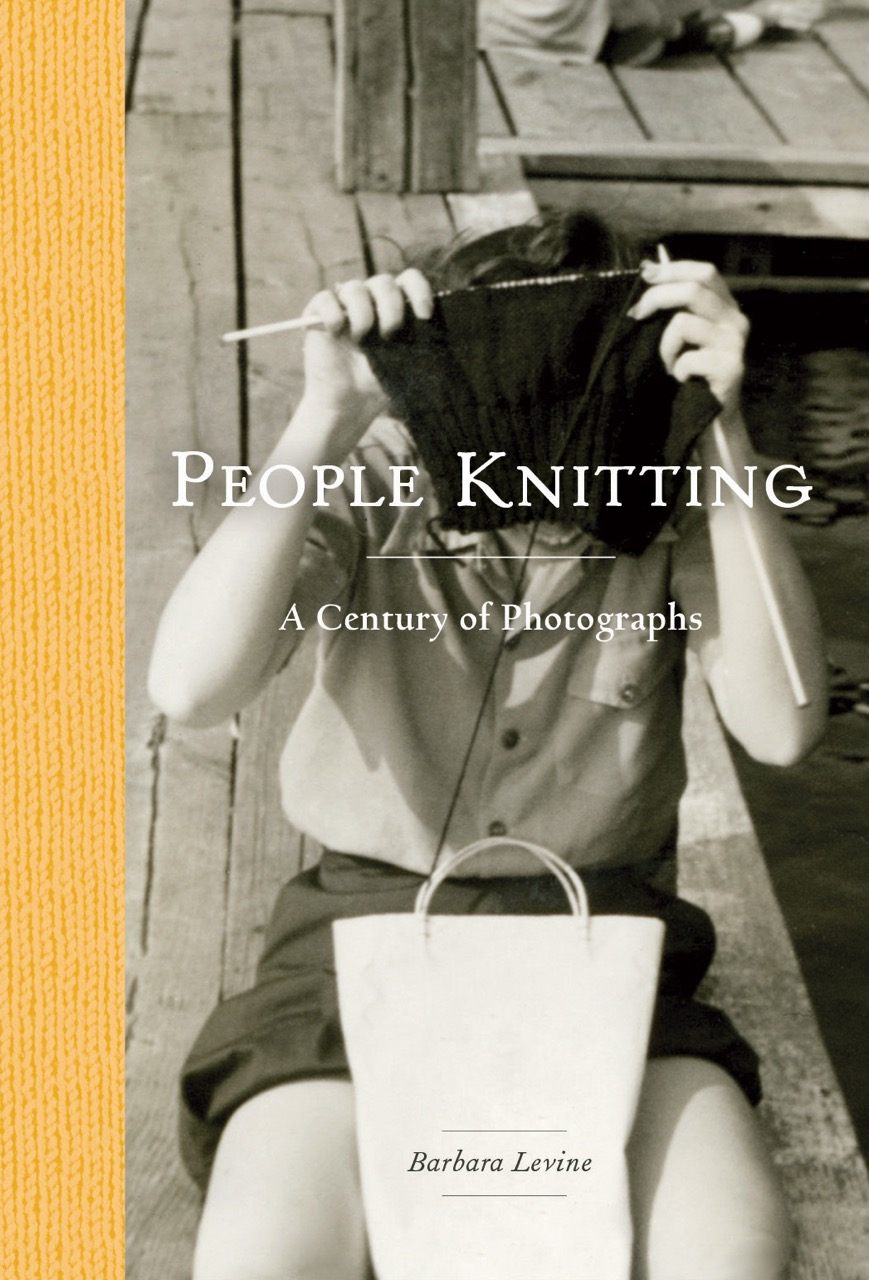 The cover for People Knitting: A Century of Photographs. (Photo: Courtesy Princeton Architectural Press)