Small Talk With the Editor of One of the World's Tiniest Art Magazines
For almost four decades, Public Illumination Magazine has been packing a ton of absurdity into a little package.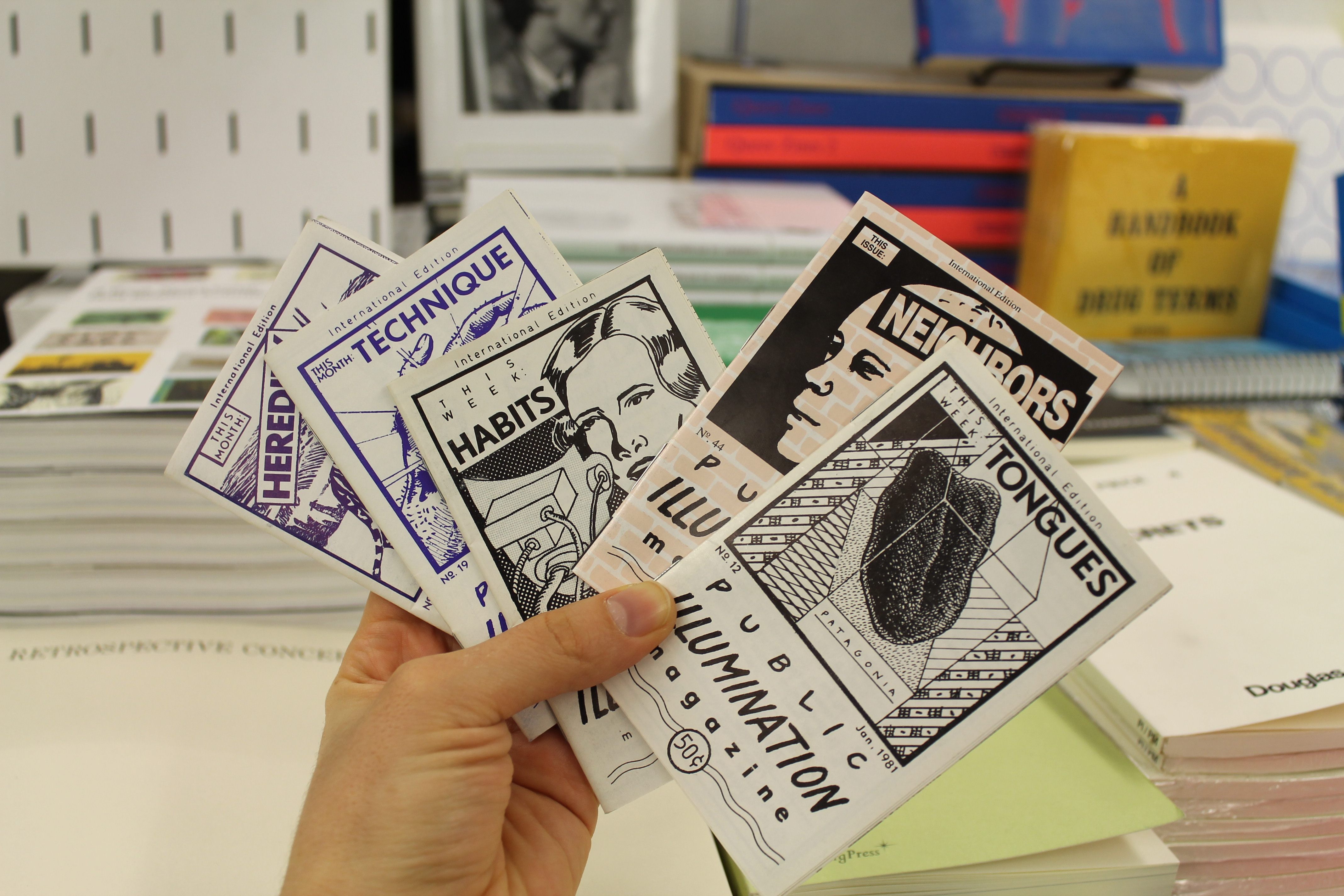 Since the advent of glossy print, art magazines have almost entirely been presented as large-format, visually bold publications. But for nearly four decades, there has been one experimental art magazine that has no time for all of that pomp and circumstance. Since 1979, Public Illumination Magazine (PIM), an absurdist art zine with origins in New York's underground art scene, has been proving that if size matters, they don't need it.
"I call it the smallest magazine of its kind. That defends me against any other rival," says Prof. Dr. Dr. Zagreus Bowery, the creator, editor, and all around producer of PIM since its inception. And he doesn't exaggerate about the small size of his publication, which measures in at just 7 x 11 centimeters.
A professional artist himself, Bowery has always gone by his absurdist, multi-titled pseudonym in all things concerning the magazine (in fact all contributors must use pseudonyms), which he says is just an extension of the overall goal of creating a consciously tiny publication. "It's all about self-demeaning modesty. It's a tiny little magazine. It's obscure. It's niche. And it all fits together. It's a strange little thing."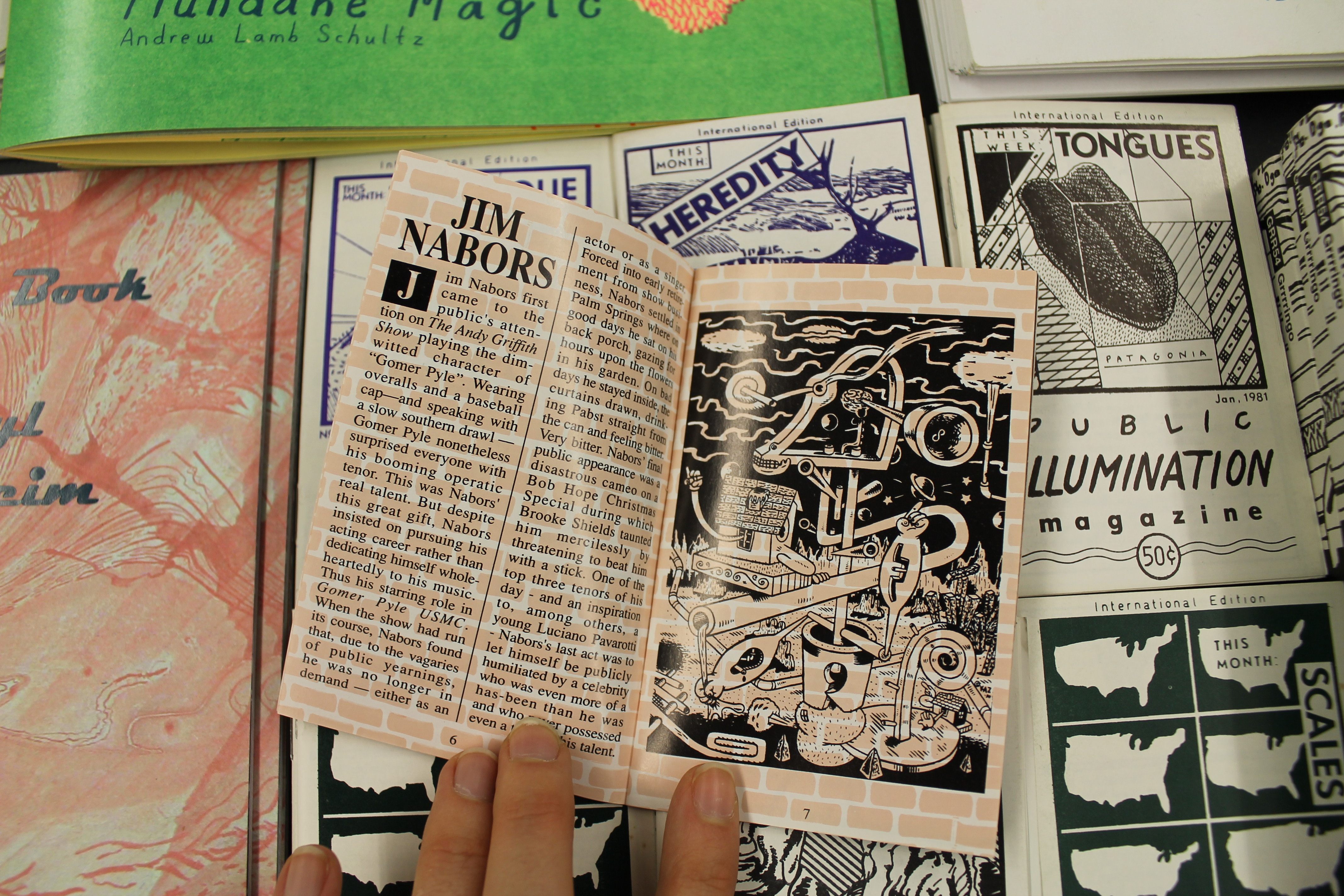 PIM began when Bowery decided that he wanted to create a space where his friends and colleagues could share their work directly with the people. "Go back to distant 1979, to grungy downtown New York. I'm surrounded by artists, dancers, filmmakers, whatever from all over the world, all deserving some outlet for something or other," he says. "Being young, impressionable, and idealistic at the time, and thinking about making art that could go directly to an audience, not via the filters of galleries and such, I thought, 'I'll just print a magazine!'"
As a young artist, he wasn't exactly in a position to found a publishing empire, so instead he took an 8 1/2 x 11 sheet of paper and folded it in four to create the format for his zine. The size of the zine hasn't changed to this day (save for one issue, #53A, which was printed in an oversize format, because why not). Bowery was originally going to go the route of traditional zines, and simply photocopy it into existence, but thanks to the prodding of his graphic designer brother, who also financed the first issue, he had it professionally printed, and PIM was born.
Each issue of PIM features a select number of writings, illustrations, musings, comics, and anything else Bowery can fit on his pocket-sized pages, all based around a central theme that is often as ludicrous as the work within. That first issue's theme was "Telephones," and in the 60 issues since, the magazine has featured such delightfully specific themes as "Flesh," "Neighbors," "Comestibles," "Underwear," and "Husbands." The next issue, set to be released by the end of the year, according to Bowery, focuses on "Monsters."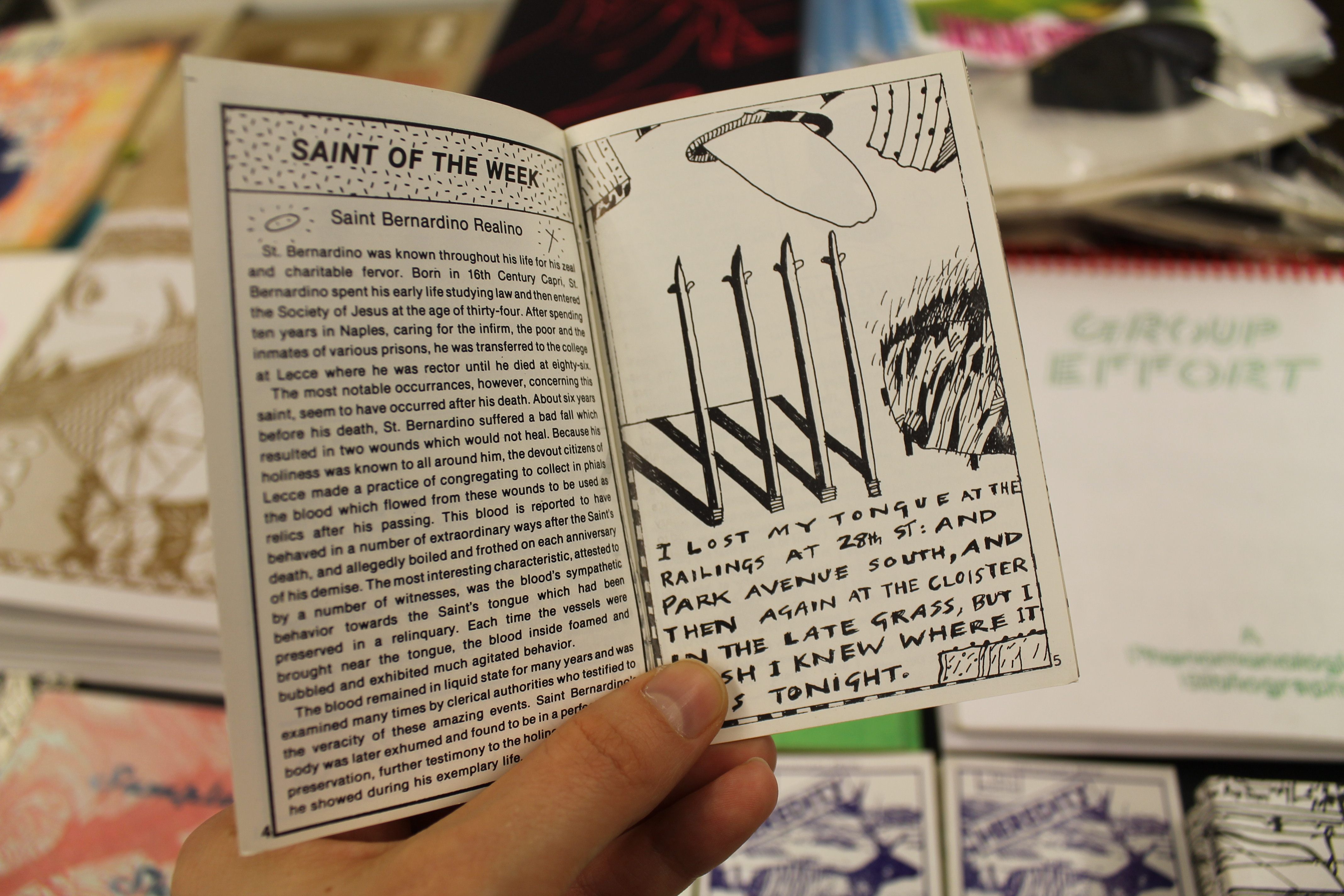 In the intervening decades, PIM hasn't changed much from its first edition, which is just fine by Bowery. "It's maintained that youthful, anarchic, absurdist flavor," he says. PIM's content runs the gamut from the political to the absurd, often happily seeking to push buttons. "It's meant to live precisely on the edge of bad taste. It's almost offensive. It's almost rude. It's almost obscene. It's sort of playing with that edge," Bowery says, "There's been very few occasions when I've rejected something because it was just over the top." Inside various issues of PIM you can find everything from a hilariously brutal interview with an artist's mom (Issue #29, "Home") to a scrawled rendering a someone wiping their butt with a bad book (Issue #50, "Bullshit") to silly tips for tongue exercises via the recurring PIM feature, "Chuck Tennis' Sports Hotline" (Issue #12, "Tongues").
PIM started out as a "non-weekly" publication, before going non-monthly, then non-annually, non-biannually, and is today released on a non-occasional basis. "But it's annual, pretty much," says Bowery. Today, Bowery is based in Italy, but back issues and new issues of PIM are still available through sellers such as Printed Matter in New York. The complete collection of back issues can also be found on the PIM website.
After nearly four decades, Bowery has no plans to stop, and apparently couldn't if he wanted to. "I tried to quit once, and an anonymous donor came about and paid for an issue. So the final issue was postponed. Then once it was started up again, it was hard to stop." Besides, Bowery puts his love for PIM simply, saying, "They're really lovely little things, and they make a nice big stack when you lay them up top of each other."