A 17-Foot Python That Went Missing for 2 Weeks Has Mysteriously Returned Home
Meet Sam.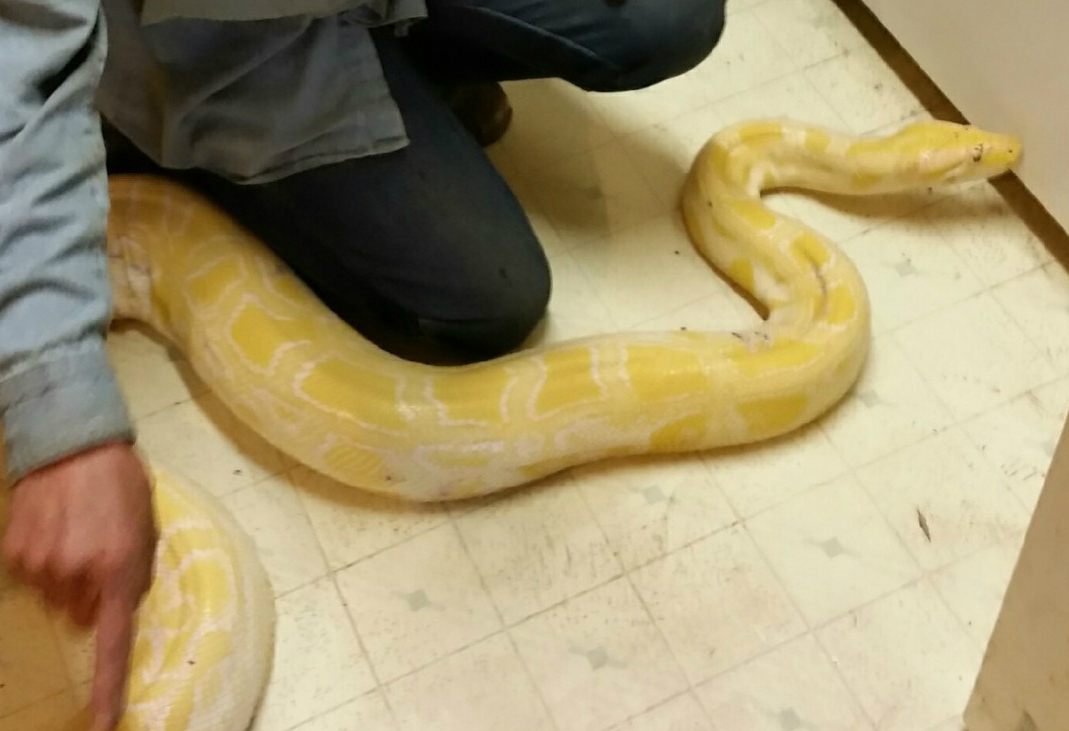 On April 24, Sam, a 17-foot Burmese python who lives in a home in Meadow Lakes, Alaska, around 45 miles north of Anchorage, went missing. Sam belongs to local resident David Hyde, who describes him as "shy and hungry"—though that probably did little to calm his alarmed neighbors.
Officials alerted area residents to Sam's disappearance while Hyde fruitlessly searched. Finally, he told Alaska Dispatch News, he had more or less given up hope that he would ever see his beloved legless pet again. "I decided he was gone forever," Hyde said.
Then, on May 8, Hyde saw a familiar sight in his living room: Sam, who had apparently slithered back in through the front door while Hyde had been working outside. Where had Sam been? No one knows, though Hyde told the News that it appeared he hadn't been eating. (The Associated Press reported that Sam feasted on a 25-pound rabbit before going missing.)
Hyde said that from now on he will take few chances with the 100-pound reptile. Sam, the News reported, "will likely stay locked in a room."