See the 'House-Sized' Boulder that Shut Down This National Park Road
A nearby sign foreshadowed the events.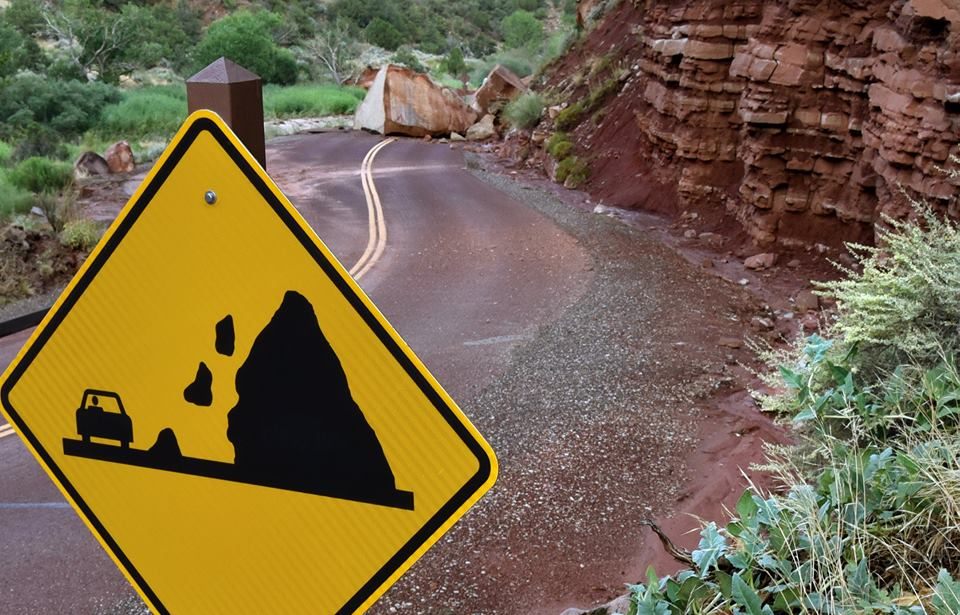 (All photos by National Park Service)
Late Wednesday night, after some storms in Zion National Park in southwestern Utah, park officials noted on Facebook that they had a problem: a "house-sized" boulder had come crashing down on the park's main road. 
"No photos. No boulder," one user commented.
So, about 16 hours later, the park came back with the evidence, with several shots showing the full extent of the damage.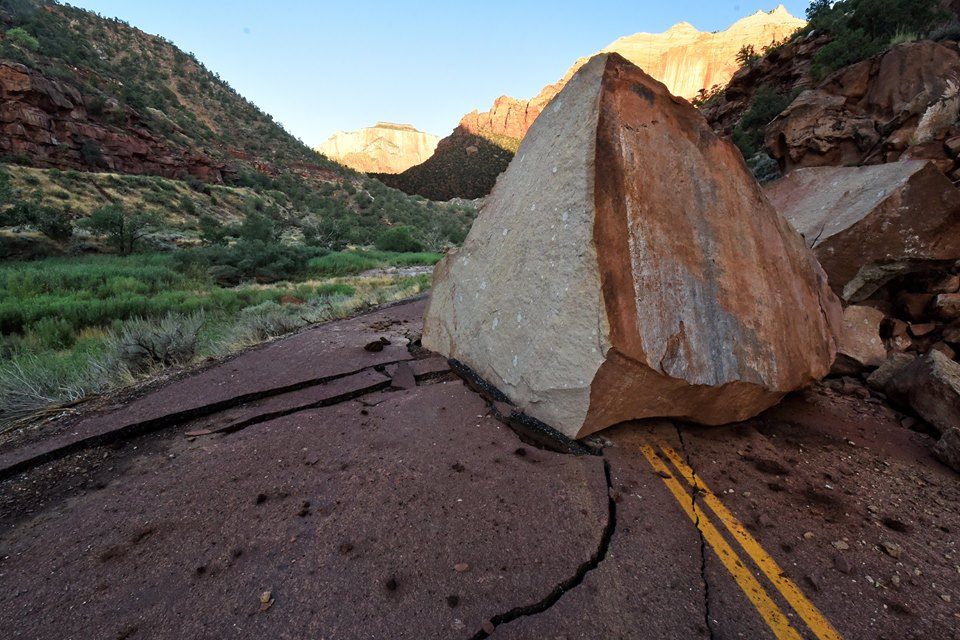 There was this large boulder, which may not have exactly been "house-sized" (yet still significant). In addition to that, there were several others: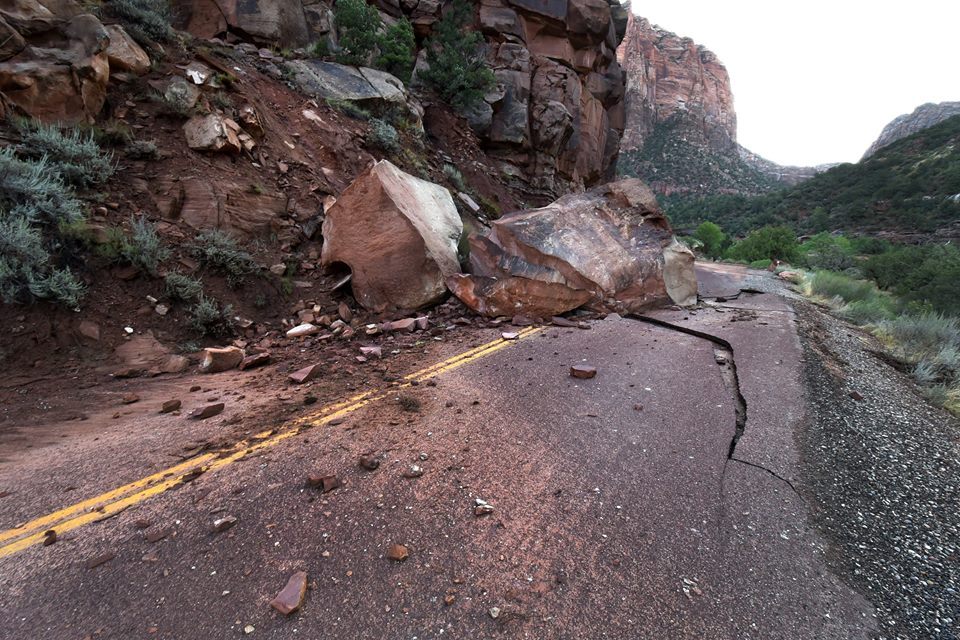 The East Gate of the park, which is known for its massive Zion Canyon, is still closed as crews try to clean up, and a geologist assesses the damage, according to the Las Vegas Review-Journal.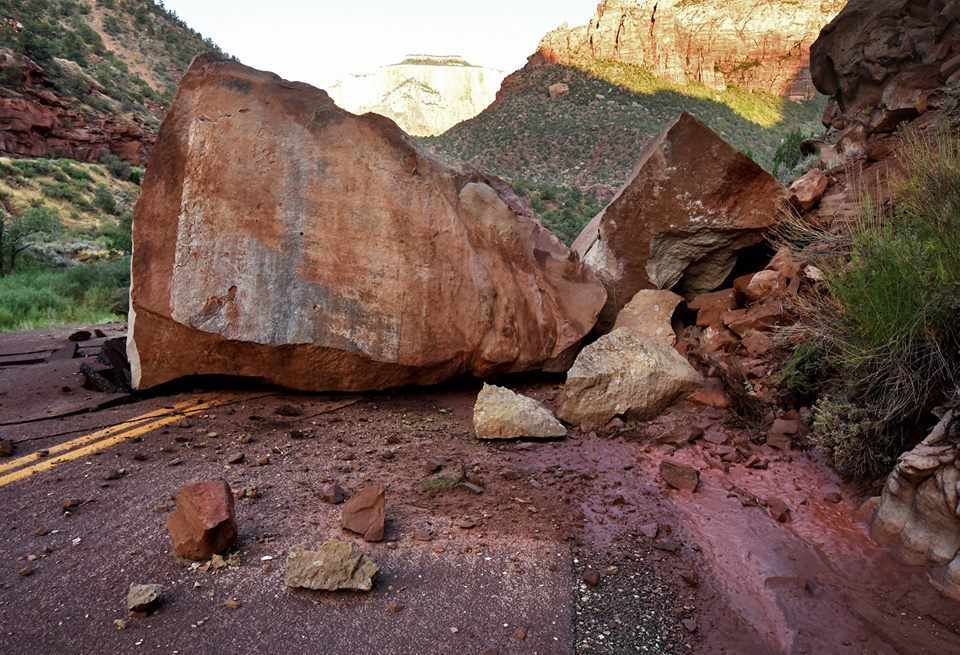 And that clean up may take some time. The asphalt road, the photos clearly show, didn't stand much of a chance.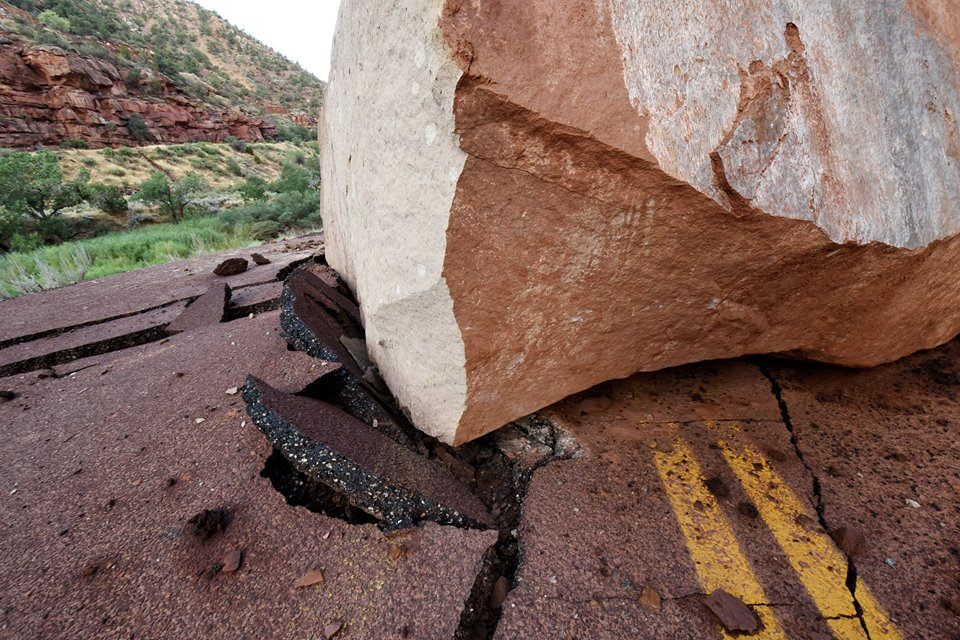 No one was hurt in the incident, which proved, as nearby caution signs suggested, that falling rocks at Zion are more than just a hypothetical.