Send Us a Photo of Your Favorite Backyard Treehouse
The more magical, the better.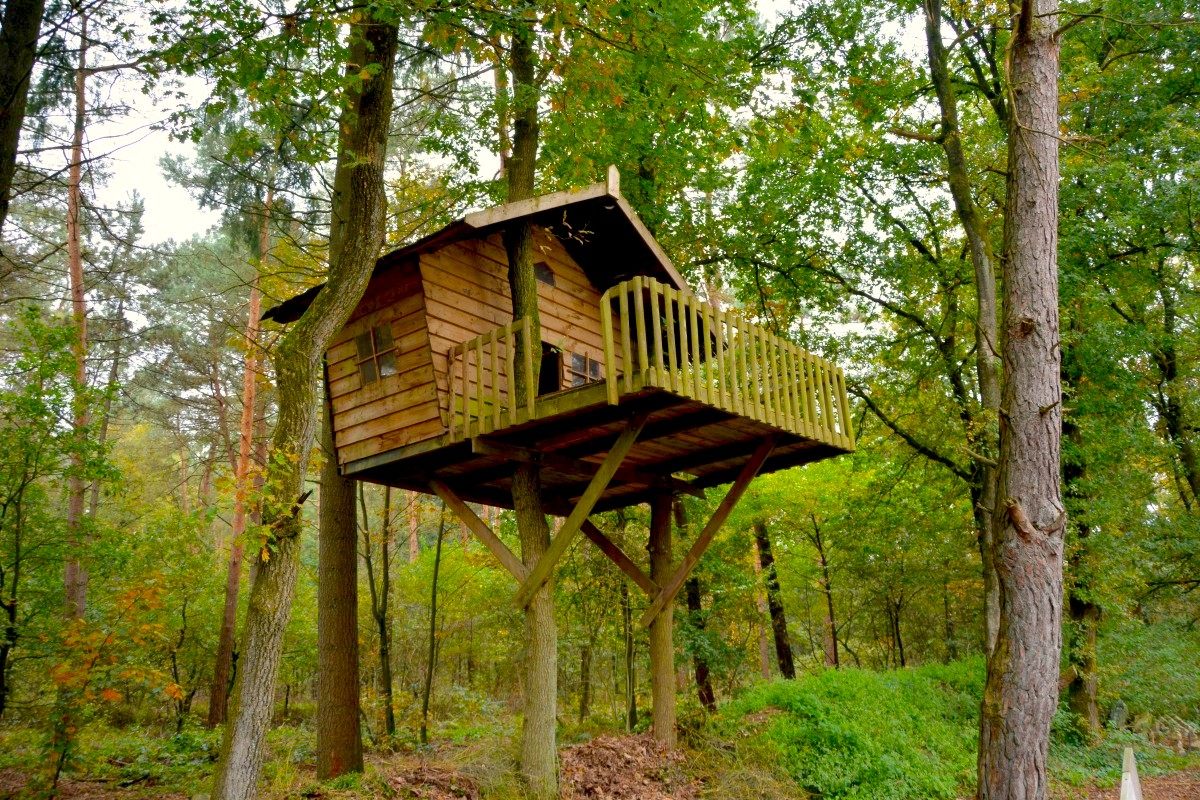 Who doesn't love a treehouse? Big or small, elaborately engineered or charmingly ramshackle, it's hard not to feel a sense of childlike wonder whenever you come across one. Almost all treehouses have some feature that is special to the people who get to hang out in them—an elaborate entrance, or an amazing view, or even a hidden cubbyhole in which to store treasures. With fall nearly upon us, and all those leaves set to turn, we're daydreaming about afternoons spent tucked up and away among the trees. Help us, dear readers, by sending us photos and descriptions of your own favorite treehouse.
Whether it's in your own backyard or just one you've been lucky enough to visit, fill out the form below to tell us about a special treehouse. Most importantly, email a photo or photos to eric@atlasobscura.com with the subject line, "Treehouse Secrets." We'll publish some of our favorites in an upcoming article.
If you have an amazing treehouse of your own to share, head over to our community forums and tell us about it!