Stolen: An Amputated Toe Used to Make Cocktails
The Downtown Hotel's famous "Sourtoe Cocktail" is now missing its garnish.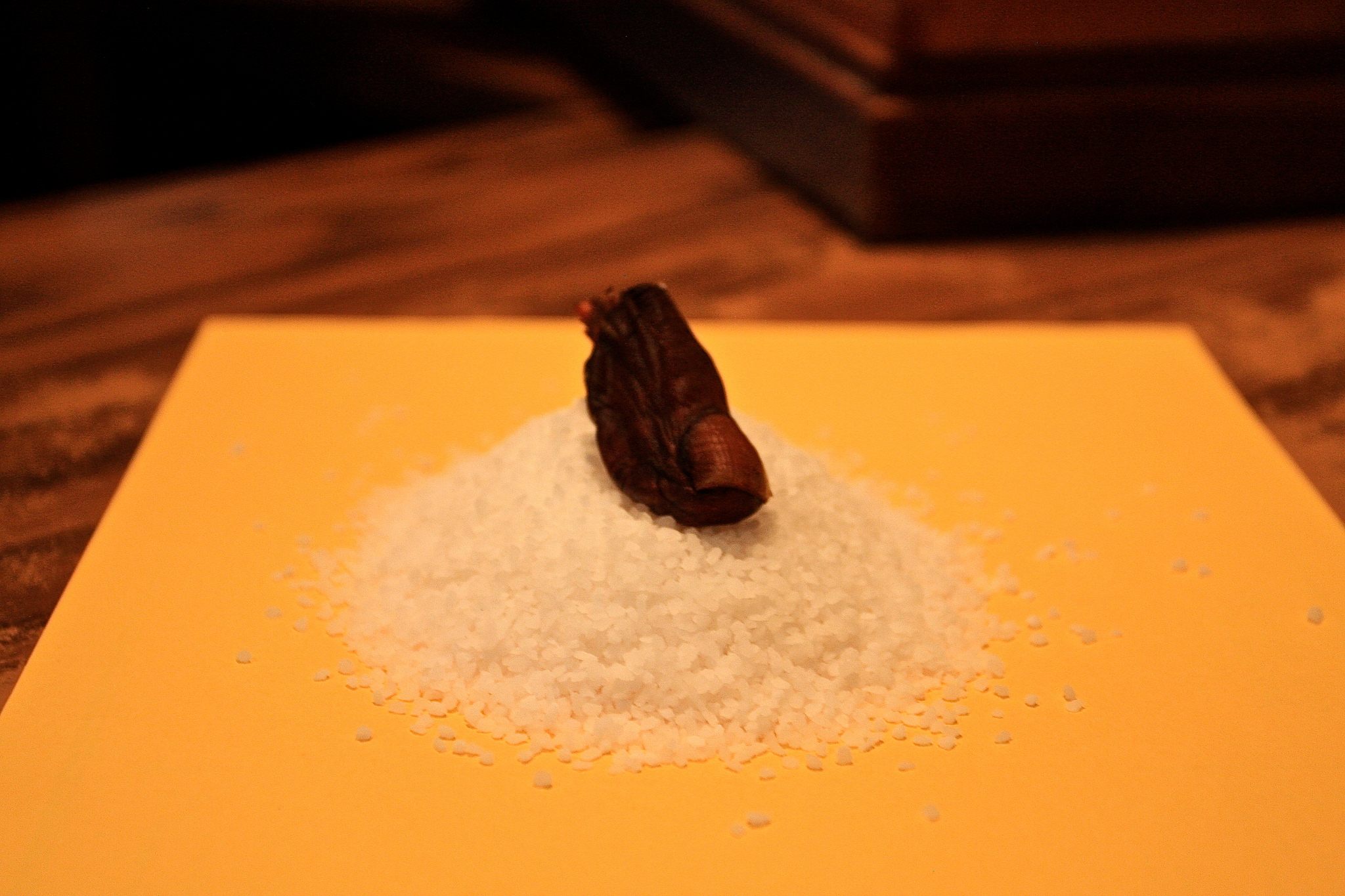 All the gin joints in all the towns in the world have got nothing on the the Sourdough Saloon, located inside the Downtown Hotel in Dawson City, Yukon. There, you can drink a "Sourtoe Cocktail"—a shot of whiskey (or whatever else you'd like) with a preserved human toe floating inside. As the cocktail's official site explains, "you can drink it fast, you can drink it slow, but your lips have gotta touch the toe."
This past weekend, though, all this fun was interrupted: Someone stole the toe.
As the CBC reports, the suspected thief, who came to the Downtown Hotel from Quebec, "had earlier boasted about wanting to steal the toe." He managed to convince a new staff member to serve him a Sourtoe Cocktail outside of the designated toe-drinking time, which normally spans from 9 to 11 p.m. He then absconded with the appendage.
"We are furious. Toes are very hard to come by." https://t.co/bCx4krsPZY

— CBC News (@CBCNews) June 20, 2017
"Salted human toe" might not sound like a particularly appealing garnish. But since its invention by local riverboat captain Dick Stevenson in 1973, the cocktail has proven mysteriously and enduringly popular. Over 100,000 people from all around the world are now certificate-carrying members of the "Sourtoe Cocktail Club," drawn to Dawson City by the chance to try the drink. "Stunts like this adversely affect the whole community, not just the Downtown Hotel," 'Toe Captain' Terry Lee wrote in a news release about the theft.
This is not the first time the hotel has lost a toe. The first ever Sourtoe—which Stevenson found in the cabin of a deceased miner, who had amputated it in the 1920s after a bad case of frostbite and stored it in a jar of alcohol for decades—was accidentally gulped down by a guest in July 1980.
In the years since, a number of locals have stepped in to fill the void, donating toes that they have lost to accidents and amputations. But plenty of these have also been stolen or swallowed—as many as three feet's worth—and the hotel eventually instituted a $500 fine for toe theft or ingestion. Even that wasn't enough to stop one 2013 guest, who chugged the toe on purpose and then slapped $500 on the table. (He was an American.) The fine has since been raised to $2,500.
This latest toe was donated last summer, and spent six months curing in salt before it took its spot behind the bar. "This was our new toe, and it was a really good one," hotel manager Geri Coulbourne told the CBC. "We just started using it this weekend."
They feel confident that they will find the thief. Besides his pre-drink boasting, he left his Sourtoe Cocktail certificate—with his name on it—behind. If the toe is not returned, they plan to press charges—which seems like a better deal for the thief than a more Biblical retaliation would be.
In the meantime, the hotel assures guests, the cocktails will keep flowing. "We fortunately have a couple of backup toes," Lee writes.
Every day, we track down a fleeting wonder—something amazing that's only happening right now. Have a tip for us? Tell us about it! Send your temporary miracles to cara@atlasobscura.com.